People at work keep coming up to me and asking if if I've "heard the rumour" that I'm leaving. If the answer was no, this would be a pretty awkward way of firing someone. But yes, after over 4 years in Chicago and over 7 years at Groupon, I will soon be leaving both for new adventures. And "new adventures" here isn't actually just a euphemism for "changing jobs". Randi and I will be doing some travelling first, which I will be delighted to blog about… later. I will write about Chicago properly, too. Right now I am caught up in a whirl of transition docs, visa forms and vaccinations. I need to ship my giant Dominion board game box to the UK, sign some paperwork to release my dental records (of which I am sure there are a lot) and figure out the train lines in South East Asia. Lots to do!
For a while it looked like I would outlast Motel Bar in Chicago, which would have been sad. But the bar next to our office has now reopened "under new management", and after a bit of a dry spell I have been making better use of it again in the past few weeks to have conversations with some of the many wonderful people I work with (case in point: Jason and Brigette) before I leave.
I am even happier, though, that before we left Randi and I finally escaped an escape room together (The Escape Game: Special Ops). We were part of a dream team of CIA operatives assembled by Todd, and I'm proud to say that we saved the world with 10 minutes to spare. We did it! Hurray! World saved!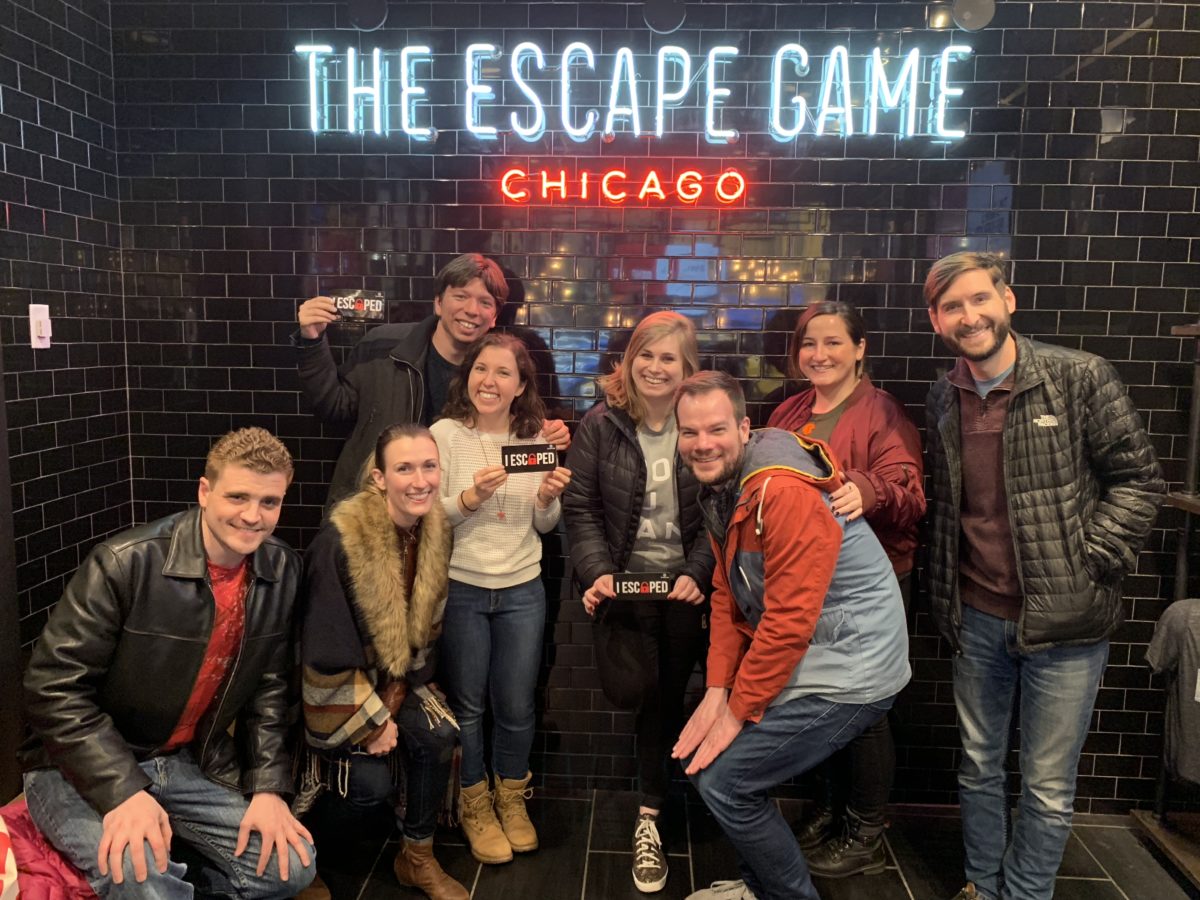 In the past few weeks we also went back to Spacca Naopli (which is certainly in the running for the world's best pizza) with Randi's cousin Arielle, had a birthday dinner downtown with Arielle's family and ate an awful lot of fondue with Catherine and AJ. Fun fact: Catherine and I got into an argument about the physical nature of post-resurrection Jesus, so I thought it was an excellent moment to ring up the number from those 855-FOR-TRUTH billboards and get an authoritative answer. The operator took my side, naturally. An invaluable service.
This past weekend, Randi's friend Mike and his girlfriend Melissa finally decided to visit us in Chicago after a bazillion years, so we took them on our patented Chicago tour (there's a lot of walking involved, but also a lot of cinnamon rolls) which inevitably concluded in Improv Shakespeare. This time the play was Quantum Shark, and between the ventriloquist puppet show, the amazing song of the sailors and the higher-than-average quota of inside Shakespeare jokes it was probably one of my favourites. Don't laugh at me, but we already have tickets for another show before we go.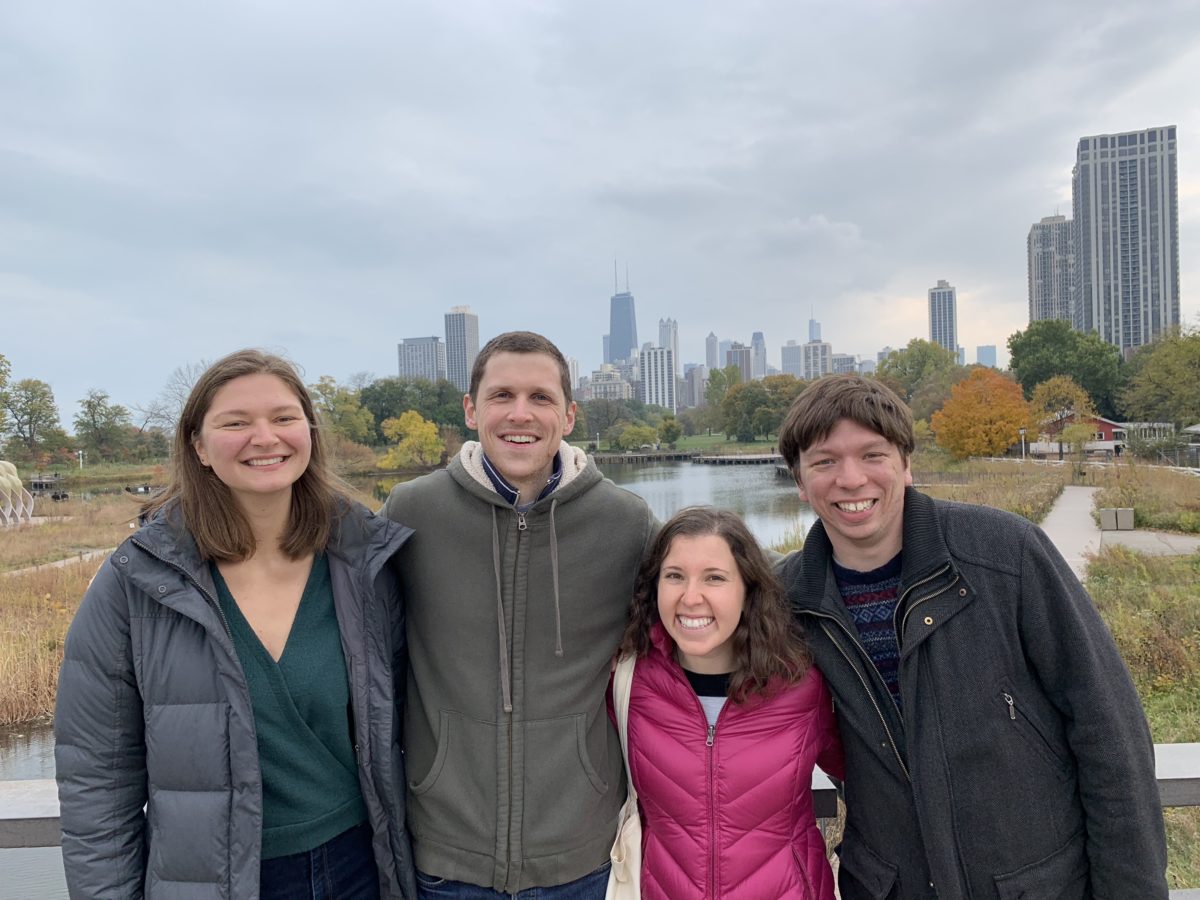 If you can't get to an Improv Shakespeare performance, though, two things recently which I would recommend:
A Dangerous Dynasty: House of Assad (BBC iPlayer) charts the story of Bashar Assad from shy London eye doctor to dictator of Syria. The most fascinating character is his British-born wife, Asma, who adopts a delusional posture as 'First Lady' of Syria with all of the trappings of an American First Lady (visits to schools, charity events, soft-focus TV interviews) but no seeming recognition of how the Assad family's power is maintained.

Free Solo, a documentary about rock climber Alex Honnold who becomes the first person to ascend El Capitan in Yellowstone without any ropes or, y'know, any protection whatsoever if he slips. We saw this in the cinema with Mike and while it didn't inspire me to do any free soloing myself, it was undeniably beautiful and terrifying and crazy.