Since Easter things have been looking up on all fronts: sunnier days, legal outdoor socialising and – finally – some more furniture! Our living room now boasts an actual sofa and chair to binge-watch Friday Night Dinner from, while our famous bean bags have been retired to the loft until the day when a still-unimaginable number of guests visit at once.
On Easter Friday we took advantage of some new freedoms to take the Tube to Rickmansworth and join Erin on the beautiful Chess Valley Walk to Chesham. I last went to Chesham in 2007, purely to see what existed at the Underground's furthest reaches, and since then the little shuttle service between Chesham and Chalfont & Latimer has been replaced by a proper train to carry sleepy hikers back to London. Our energy levels were revived in Willesden Green with afternoon tea and cake at Chateau Self, followed by fish stew, challah and cine film from mum's childhood and holidays. It's impossible not to notice that the Californian families looked relaxed and normal at the same time that their British counterparts were still opting to wear suits on a canal boat.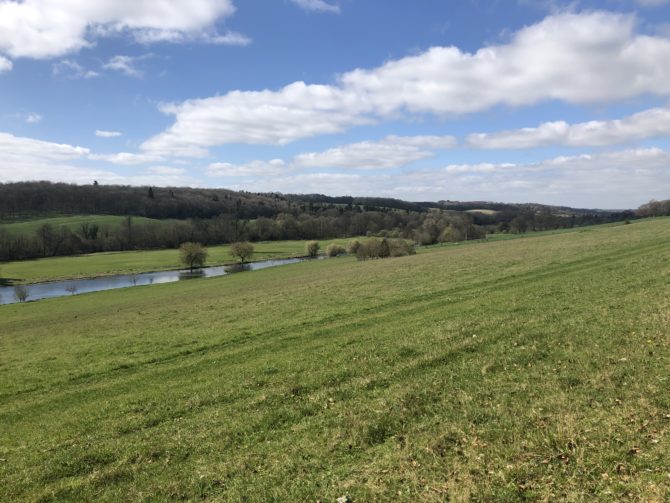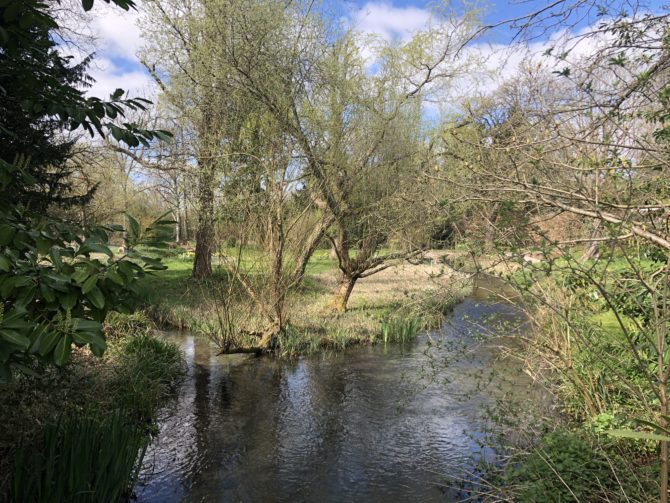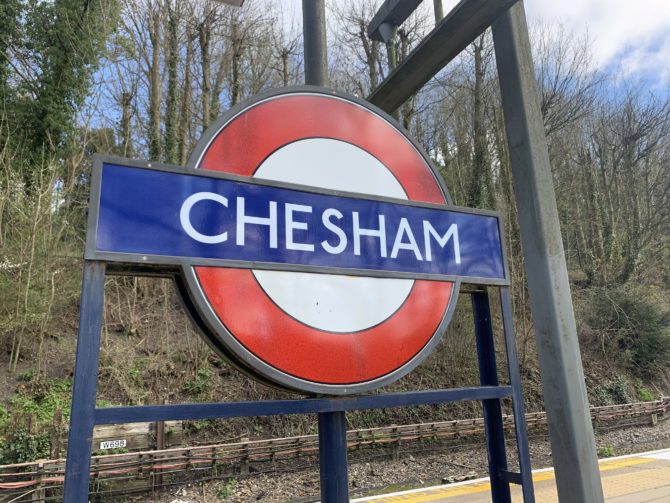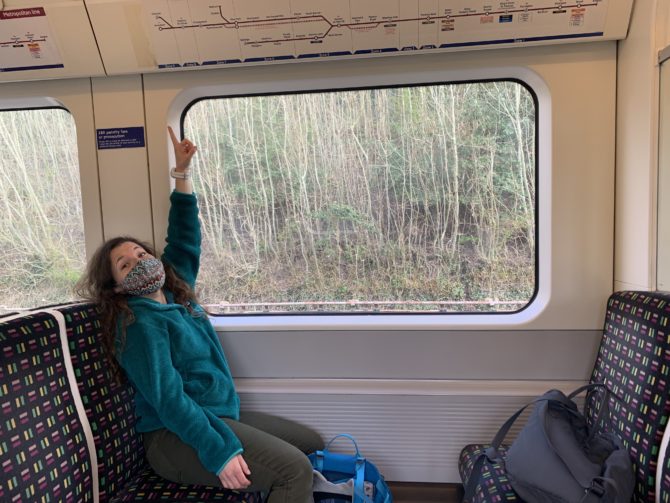 The next day, after a nostalgic walk with my mum to West Hampstead during which Randi scolded us both for not disclosing that West Hampstead is so close by, we returned home to enjoy the rest of the long Easter weekend and totally fail to find the eggs we'd hidden for each other. (Mine was particularly stupid. "I'm not going to look in this box. It's probably not in a box." Reader, it was in the box.)
Then, after a short week, we took the socialising up a notch by meeting up with Matt, Laura and baby Cressida Cré (we decided she's going to need a rebellious teenage nickname at some point, so she might as well have it now) in their five-star back garden. We were absolutely determined to act like it was a scorching summer day, even if we were actually wearing coats, so we bought cider and embraced the post-truth fantasy even when it briefly started snowing. Since then we've also eaten fish and chips in Ladywell Fields and stumbled across the outdoor bar within Beckenham Place Park during our post-work walk. Well, it would have been rude not to…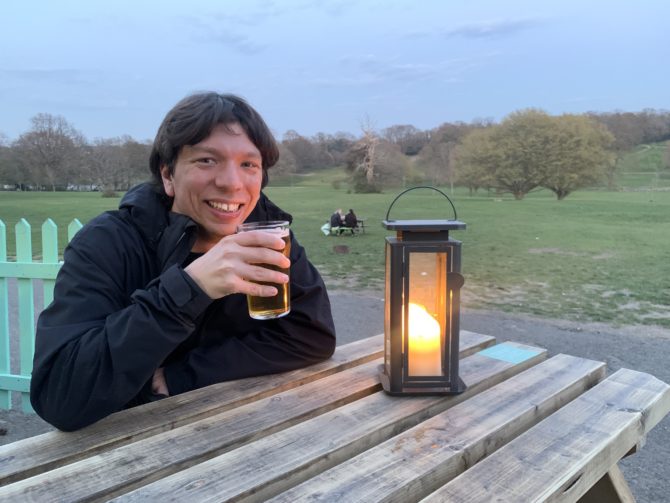 And this weekend the feeling of returning to something-approaching-normal continued to accelerate. With my hair newly cut and teeth freshly cleaned, on Saturday afternoon we made our way to Peckham Rye Park for a picnic and Irn Bru tasting session (other drinks were available) with Randi's boss Kirsty and her partner Roger. I may have gotten slightly carried away in the adrenaline rush of getting to meet new human people again, since it was definitely night time when we left, but it was incredibly lovely to be able to talk Labour politics (strong agreement) and where Lilt stands in the pantheon of soft drinks (fierce, bitter disagreement) and I am already hoping for a summer of park-to-pub-to-park.

In fact, we were back in Beckenham Place Park today and they even had a band!