Well that was exciting – I was sleeping late as usual after having breakfast. Everyone else had left the house for school or work, and then at about 1.15 I woke up to the sound of water running!
Checked the bathroom, nothing there, sound was coming from downstairs. Then went into the kitchen – where part of the ceiling had come off and water was running down.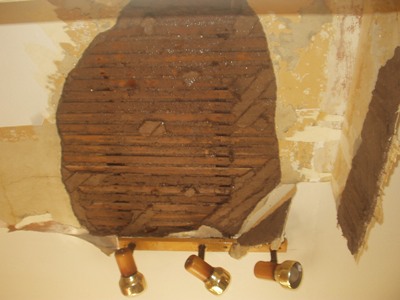 Phoned mum, and then ended up phoning the fire brigade who are located really near us anyway. It wasn't that serious but obviously since the water was still flowing, and the lights were very close, I wanted to be safe.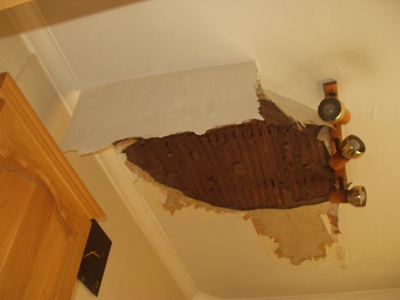 Firemen came (they could hear the water flowing in the background which was a nice touch, and I didn't know they have your address all ready!) and turned off the water and the electricity. Not quite sure what triggered it because no one had had a shower that morning. Anyway, we put some towels down and then I went to a neighbour to have some nice coffee cake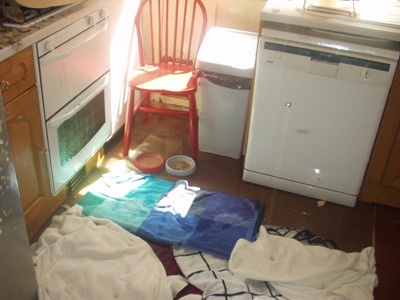 No one hurt, not much damage at all, insurance covers it. But it was an interesting afternoon though!