It's time to finish these diaries! Eton – Saturday 9th July – the close. We had our last breakfast and then arrived for a talk about 'applying yourself in interviews' which might have been dull without the brilliant sketch in the middle. There was also stuff about applying to university complete with a mock UCAS form "that you can try filling in right now!" Wow, they're keen…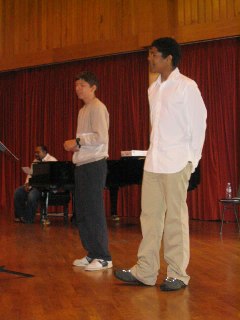 My parents then arrived sparing me a coach journey back, and then we got to our grand presentation that we'd been practising for, ur, the best part of two days! Despite the slightly sombre tone the London bombings had given us Matthew and I still got people to laugh (it's all in the charisma – not the script) and we finally got our hands on those all important certificates. Plus a nice CD of all our music work. Hurrah!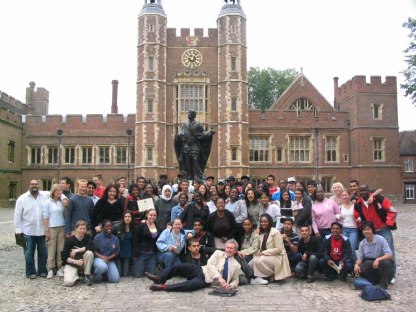 So that was it really. I have actually kept in touch with a few people, especially the lovely ones who said nice things about this website

and Atif, who's carried on the marketing debate via email. I leave you with a Guardian article about the whole thing.