This is it! It's the big summer holiday record of our two-week roadtrip to Grand Teton and Yellowstone National Parks, on which Randi and I were joined by both of our mothers. (We invited them, it wasn't like an episode of Sun, Sex and Suspicious Parents.) Since we are exceptionally proud of our itinerary, this mammoth post is designed to be something you can follow along if you are ever planning your own trip to these amazing places.
Behold, the map!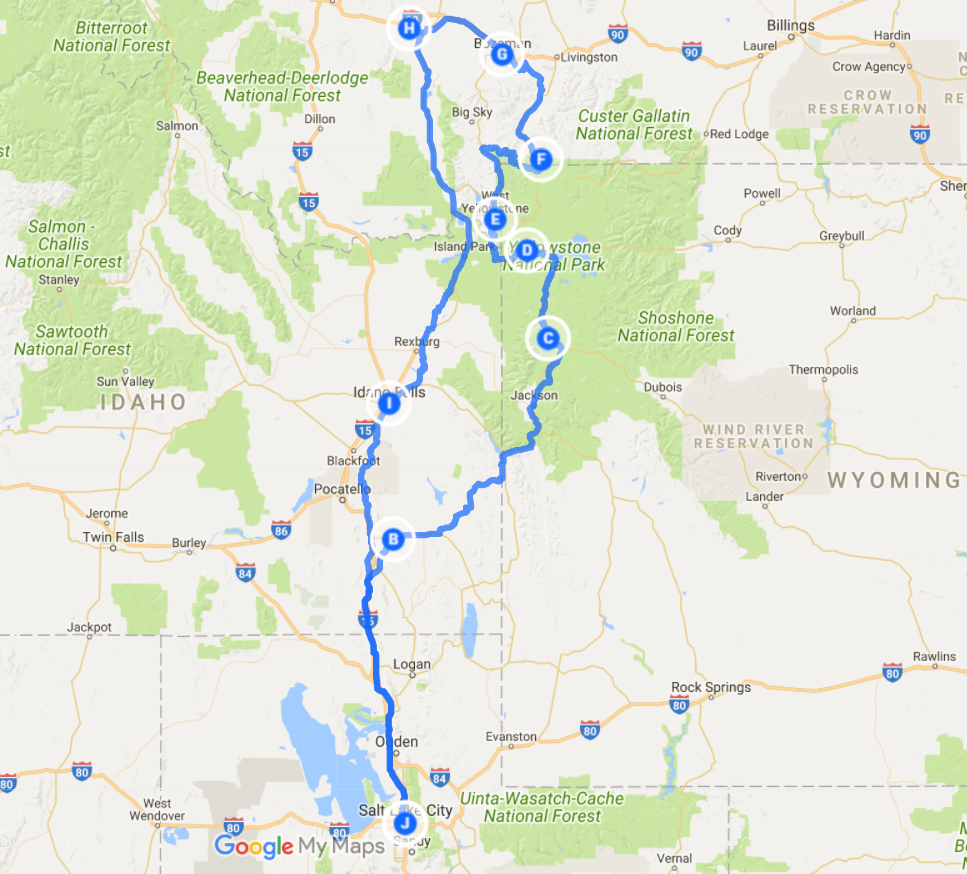 Table of Contents
A: Salt Lake City, Utah (hidden on the map underneath J)
B: Lava Hot Springs, Idaho
C: Grand Teton National Park, Wyoming
D: Old Faithful
E: West Yellowstone, Montana
F: Gardiner, Montana
G: Bozeman, Montana
H: Lewis & Clark Caverns, Montana
I: Idaho Falls, Idaho
J: Salt Lake City, Utah

A: Salt Lake City, Utah
We landed in Salt Lake City, which is considerably cheaper than flying to a smaller airport, and were met by our mums who had already commandeered a rental Jeep in the brightest shade of lime green you can possibly imagine. It would be impossible to lose this car.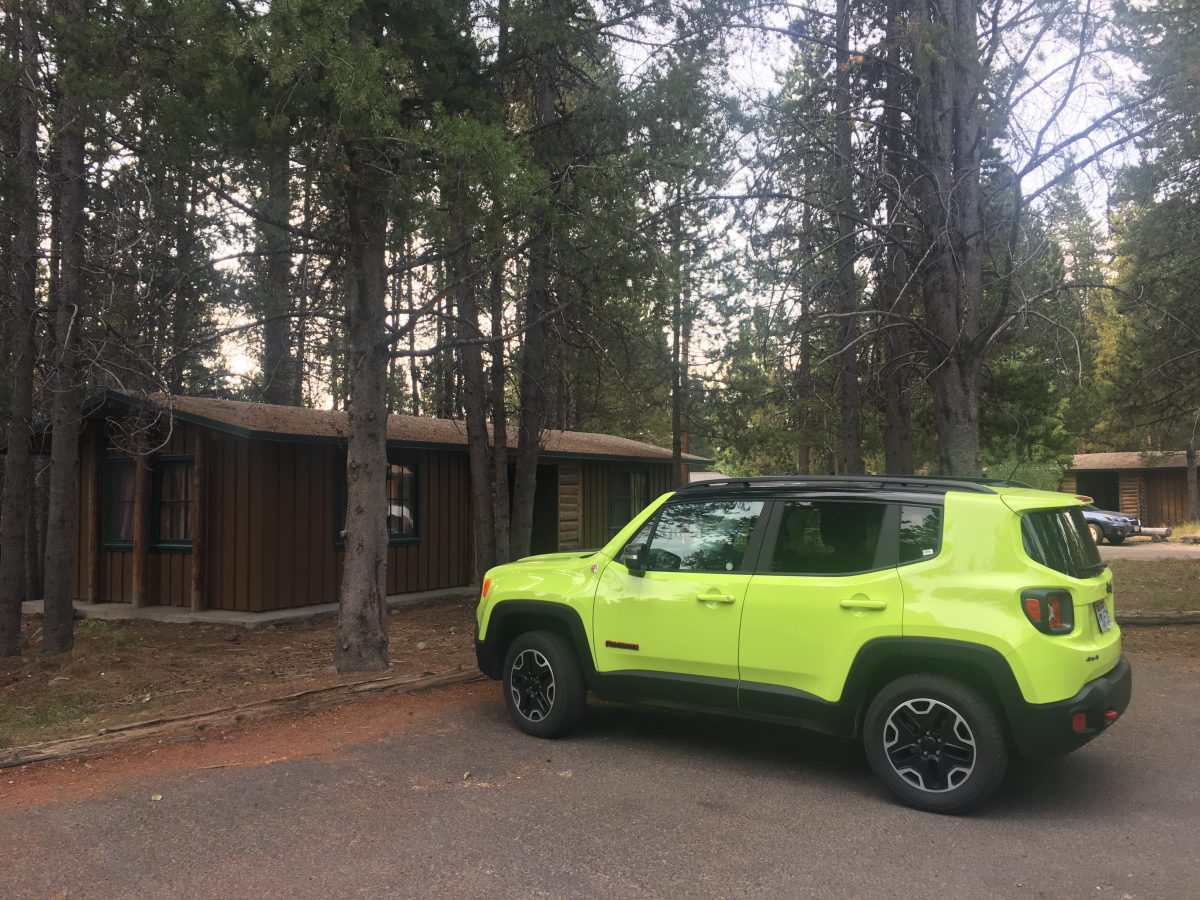 B: Lava Hot Springs, Idaho
Borrowing a trick from our Machu Picchu trek, our first night was spent in the town of Lava Hot Springs where (unsurprisingly) one can take a relaxing soak in the eponymous hot springs and ease into the holiday mood. As you can see we were also all very excited to reach Idaho.
Where To Stay: Bristol Cabins, a very sweet collection of little huts and space for RVs and campers. Spoiler alert to preempt any disappointment: there's no camping at all in this trip.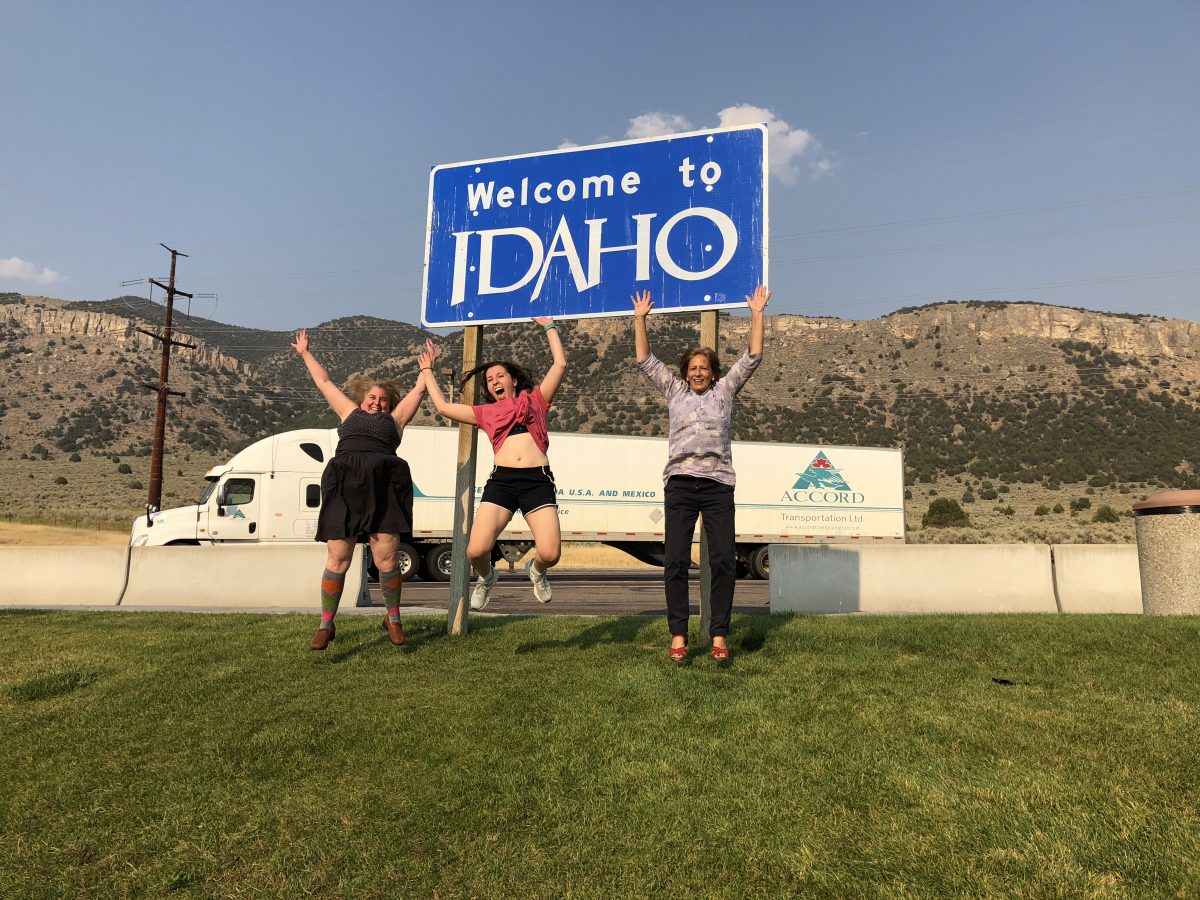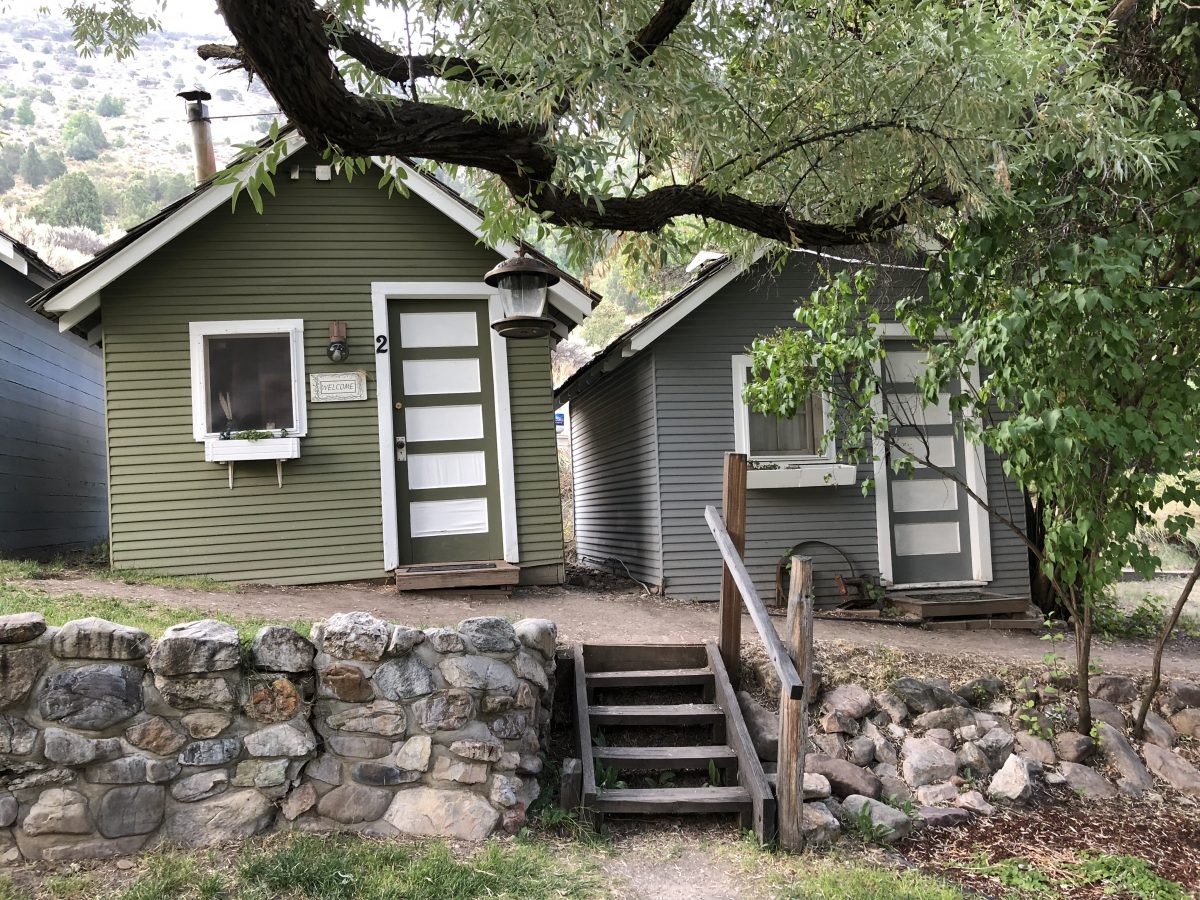 C: Grand Teton National Park, Wyoming
I don't have good enough words to describe our four-night stay in Grand Teton. It's an insanely beautiful place, and is where we found our favourite hikes of the entire trip. It's also the place we discovered that we can't leave our mums alone for five minutes without them getting lost or accidentally embarking on a nine-mile walk by themselves. It was also worth visiting the town of Jackson one lunchtime, where we all discovered Huckleberry ice cream for the first time.
Where To Stay: A cabin in Colter Bay Village. Book early!
Where To Hike: The Taggart-Bradley Lake Loop has exceptional views. We also really enjoyed String Lake (which has swimming and beaching options) via Hidden Falls and Inspiration Point. Probably my favourite hike, however, was the Cascade Canyon trail. The first half-an-hour is uphill, but this gets it all out of the way early while also leaving you with a fine feeling of accomplishment.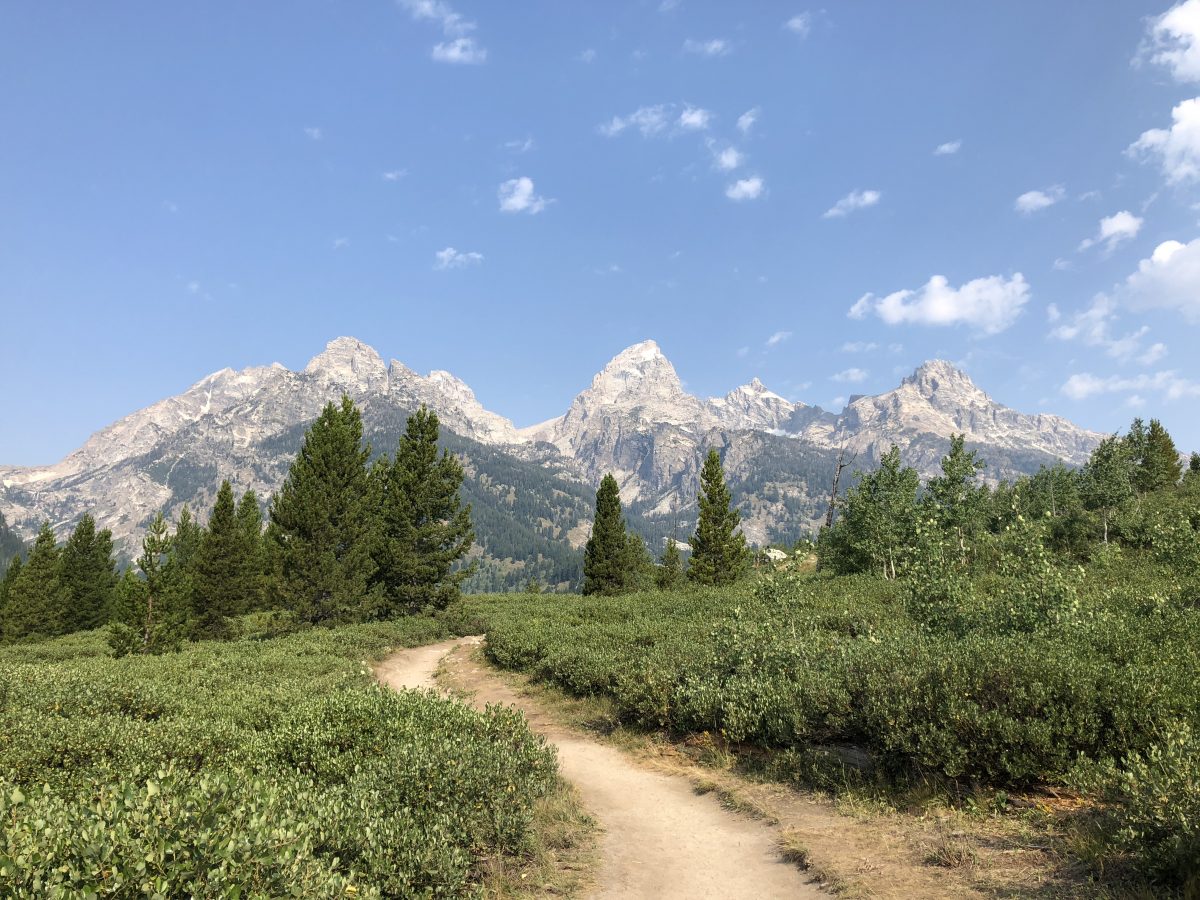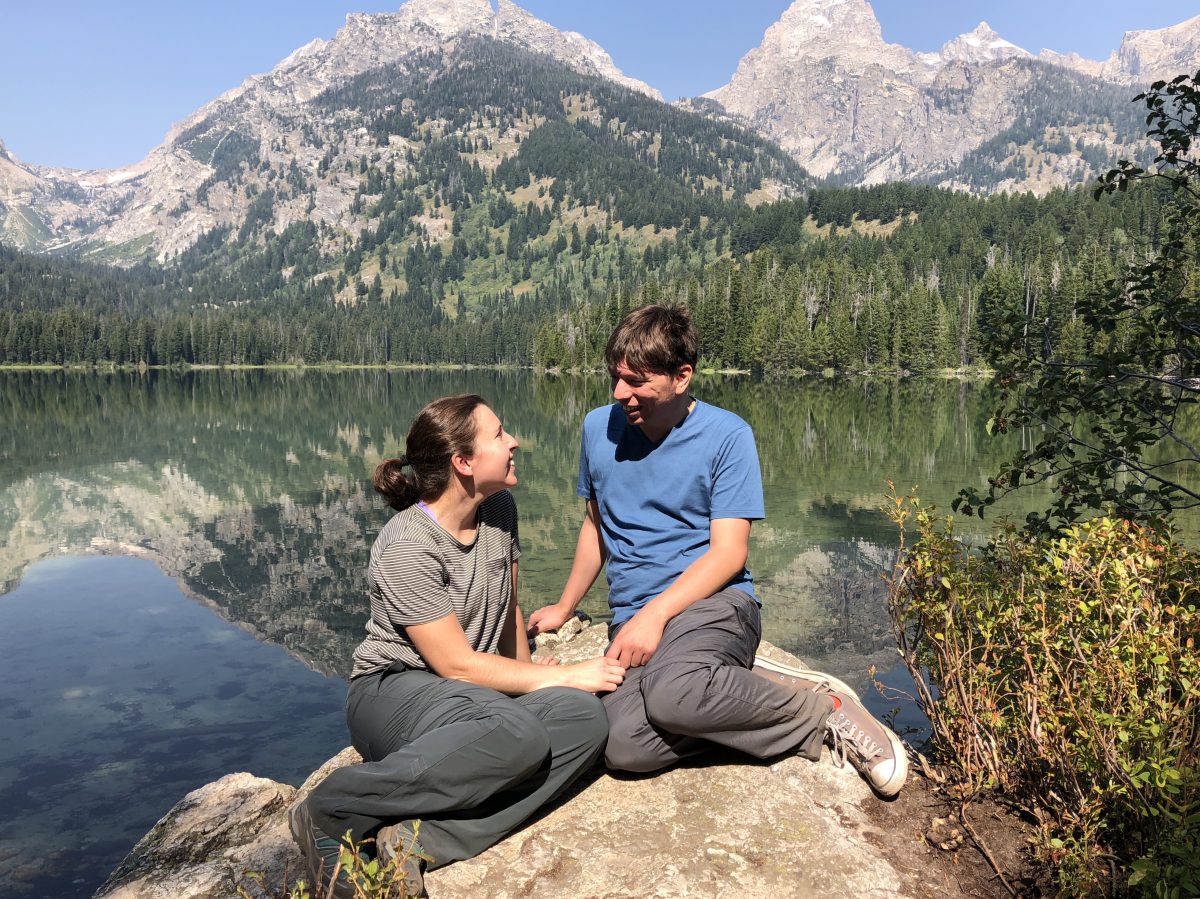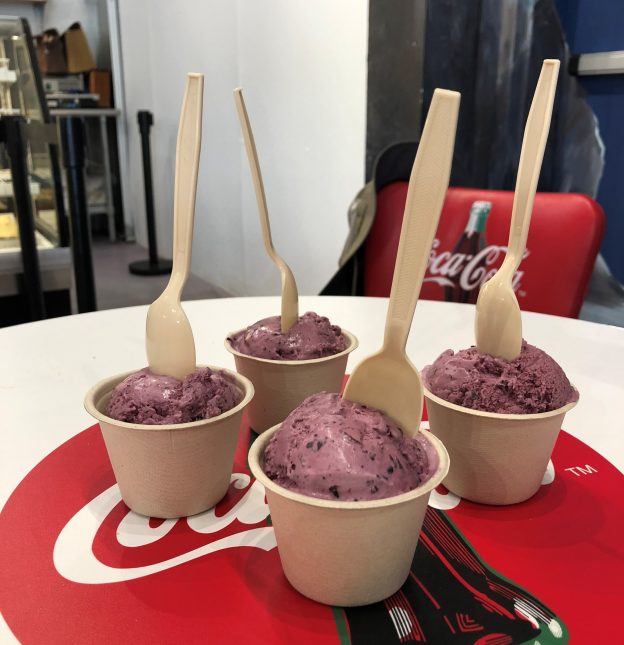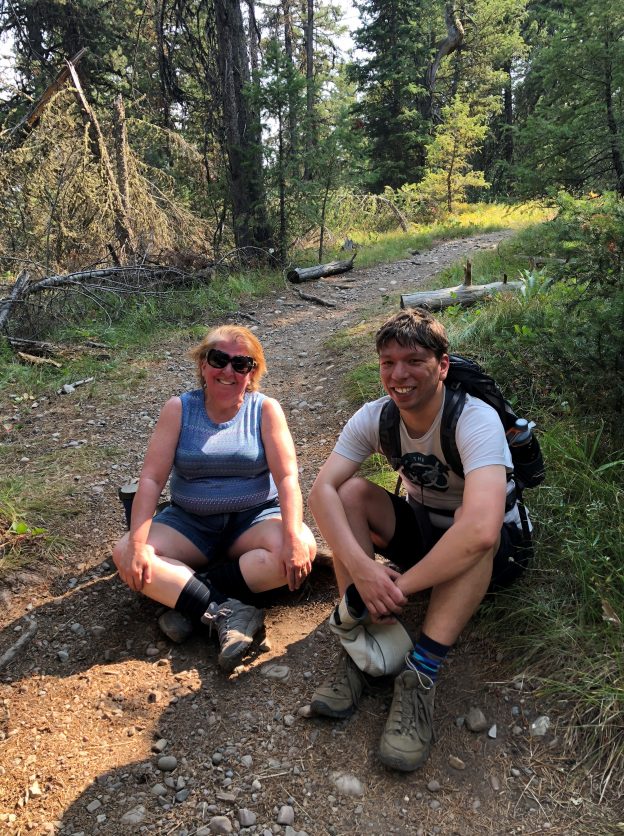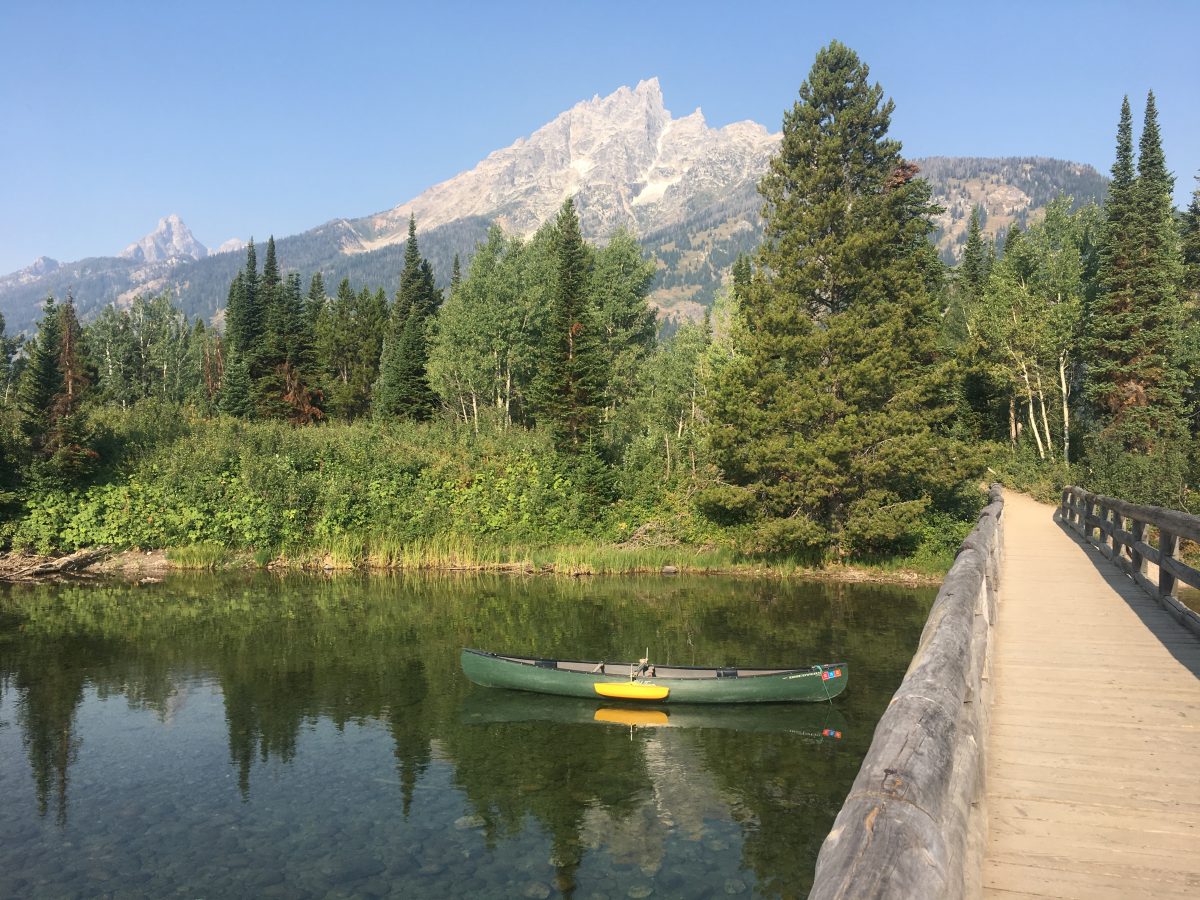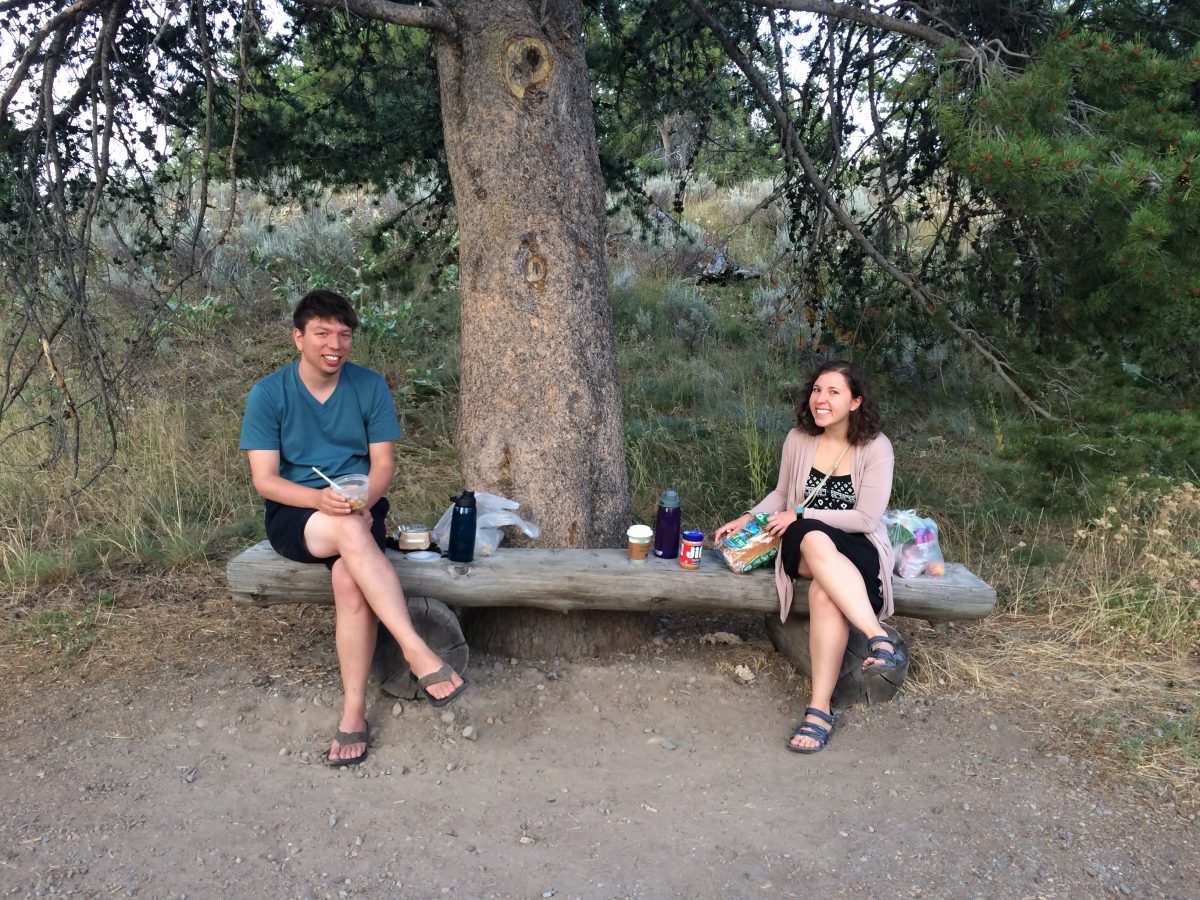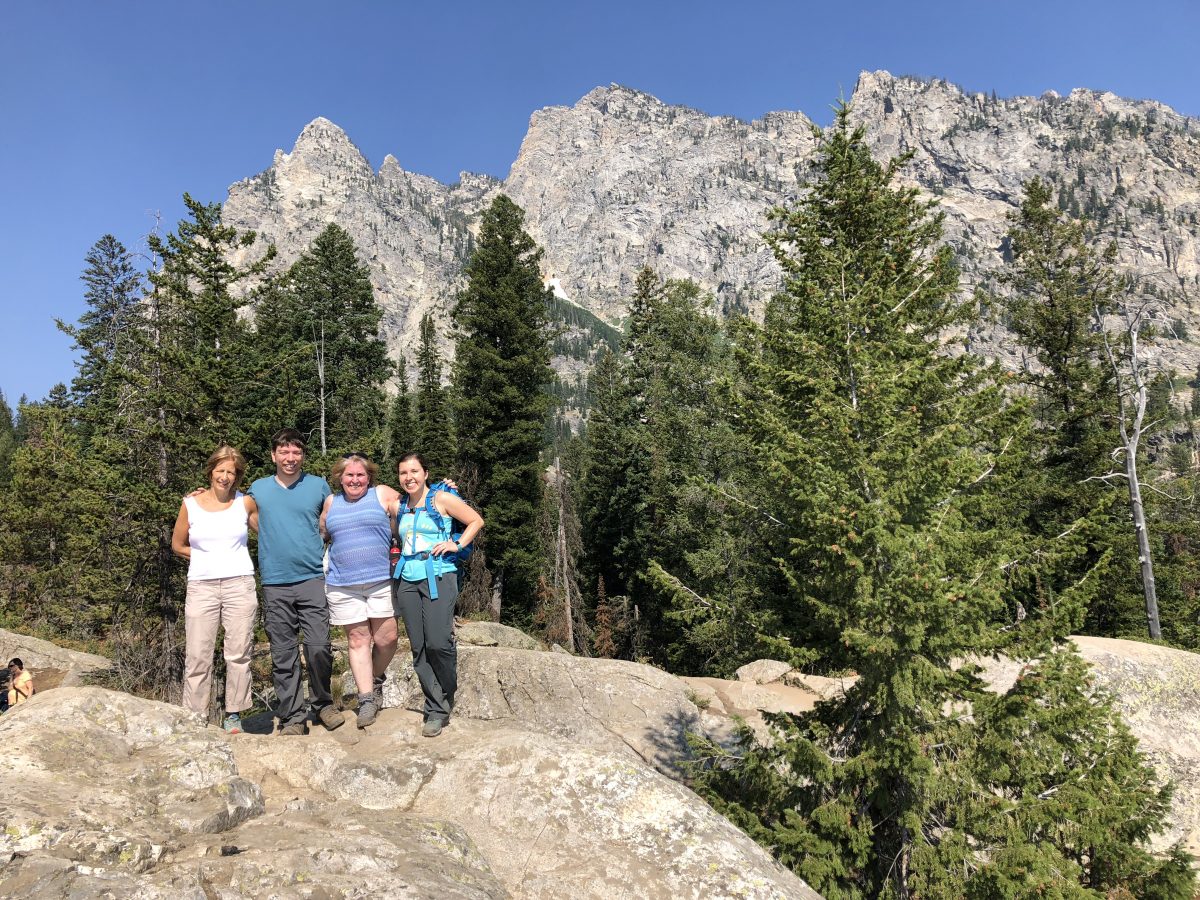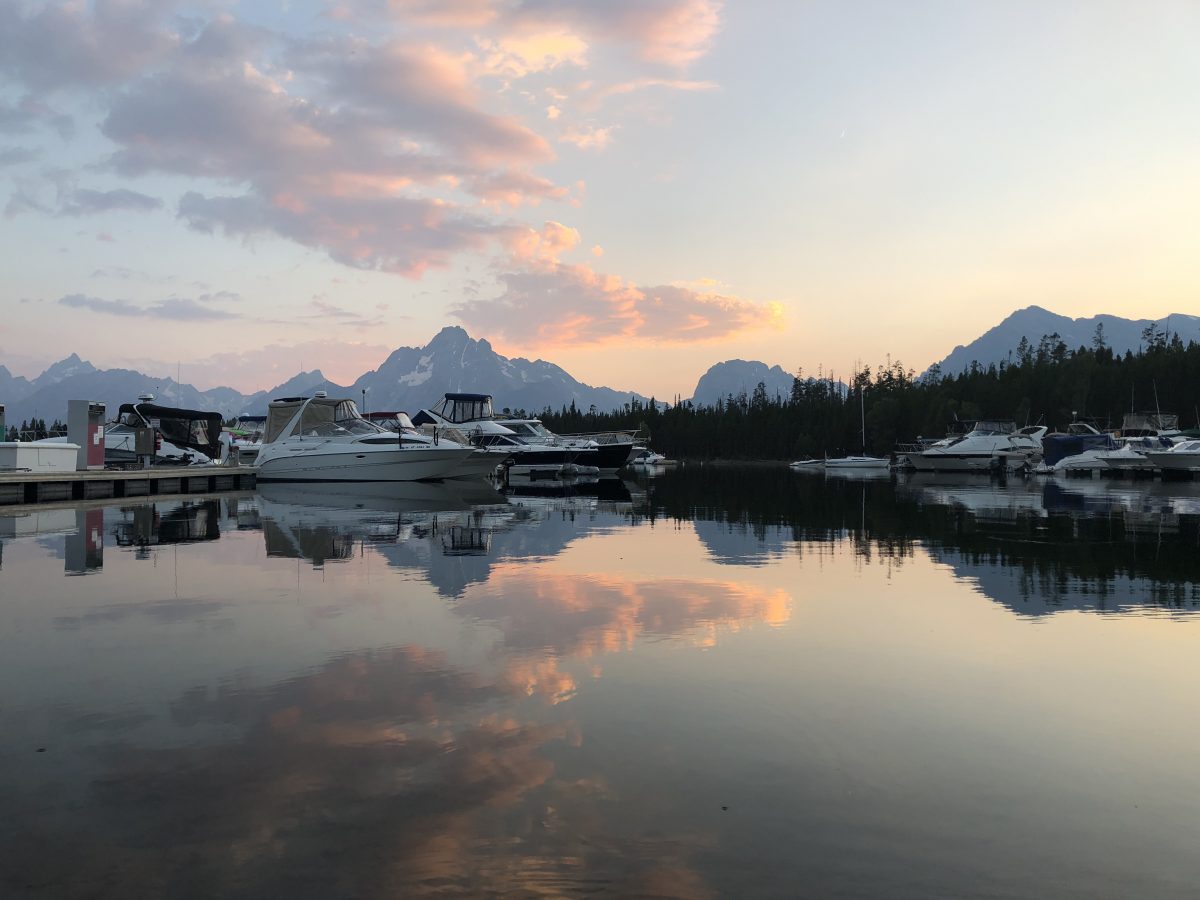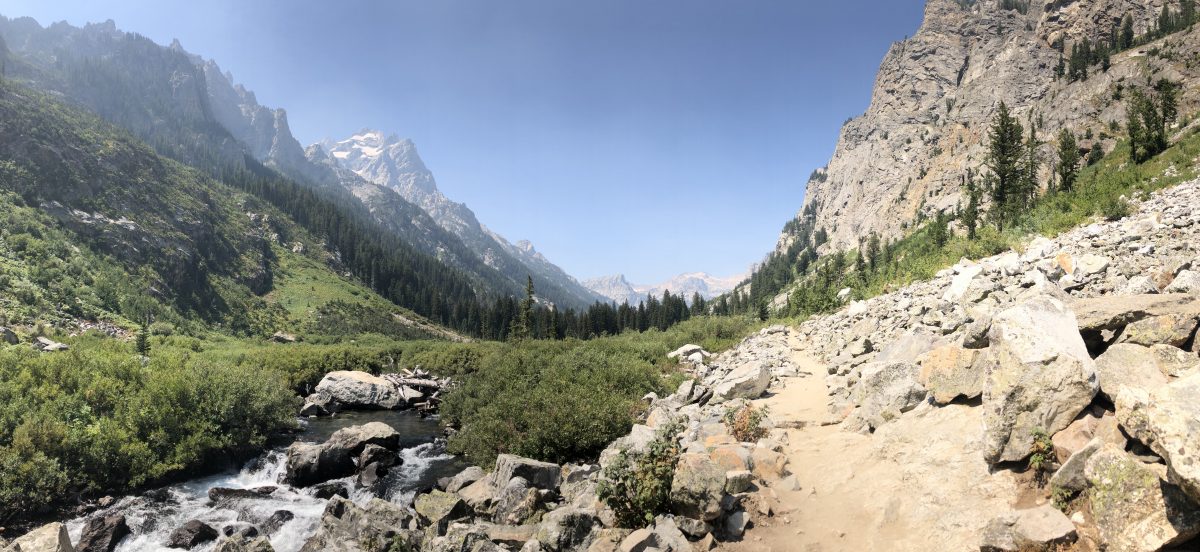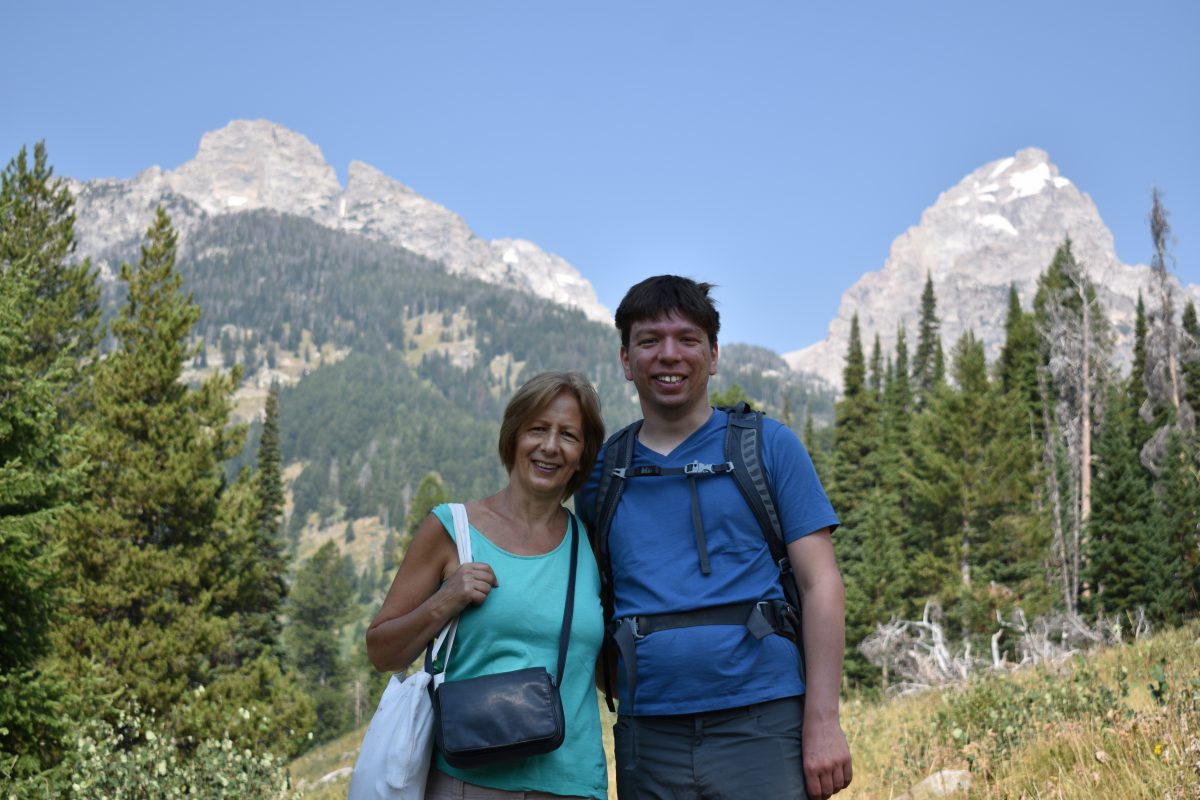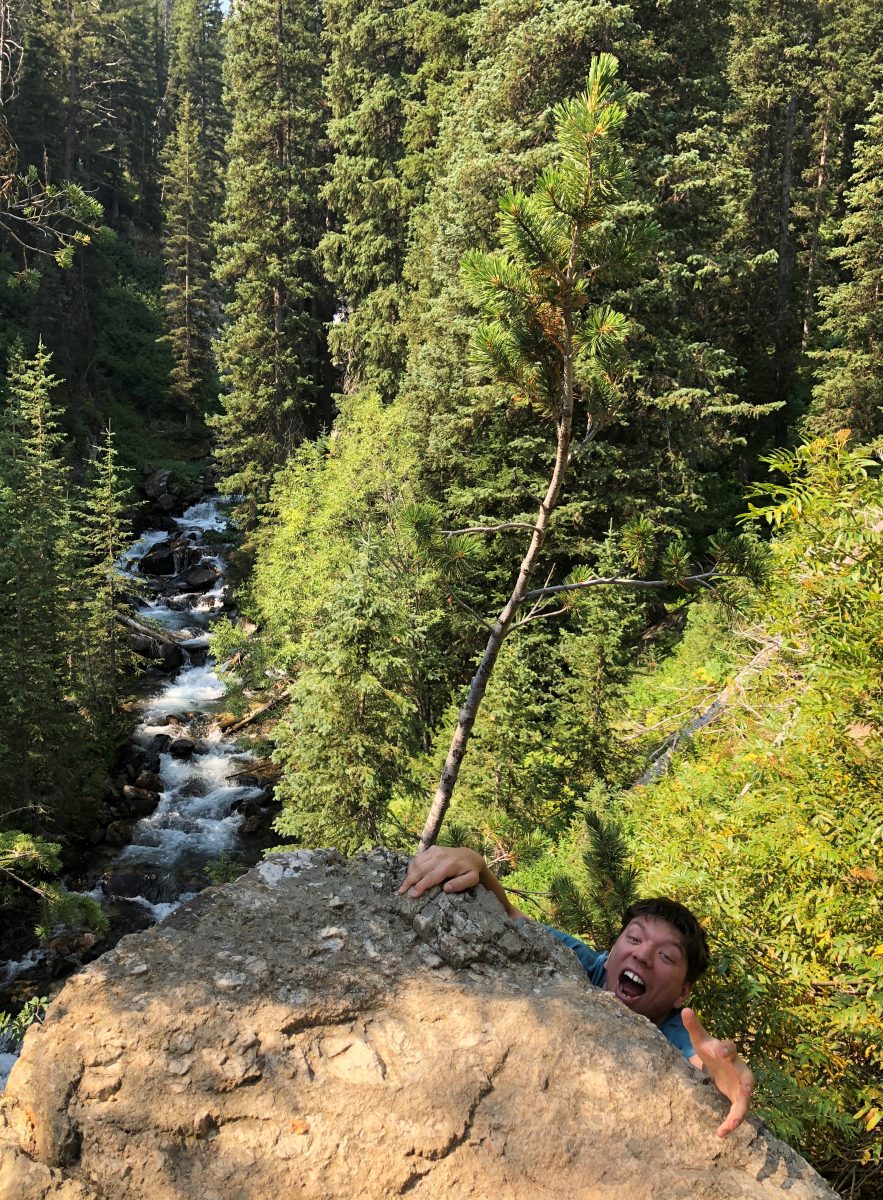 D: Old Faithful
The Old Faithful geyser is the most famous attraction in Yellowstone, and we got here early enough for a front-row seat to one of the regular eruptions. The Old Faithful Inn is also well worth seeing – and a good place to have lunch – and the surrounding walks to other geysers are cool, although after a while you may feel some geyser-fatigue. After hiking in Grand Teton, this is a lot more "touristy" and I am fairly sure that bringing my backpack and bear spray to a paved path thronging with families was overkill.
Where To Hike Stroll: Aside from the Morning Glory Pool, we also walked the path to Lone Star Geyser. It's a paved path, which was harder on the feet and definitely makes you feel less cool, but the geyser at the end was erupting at just the right time.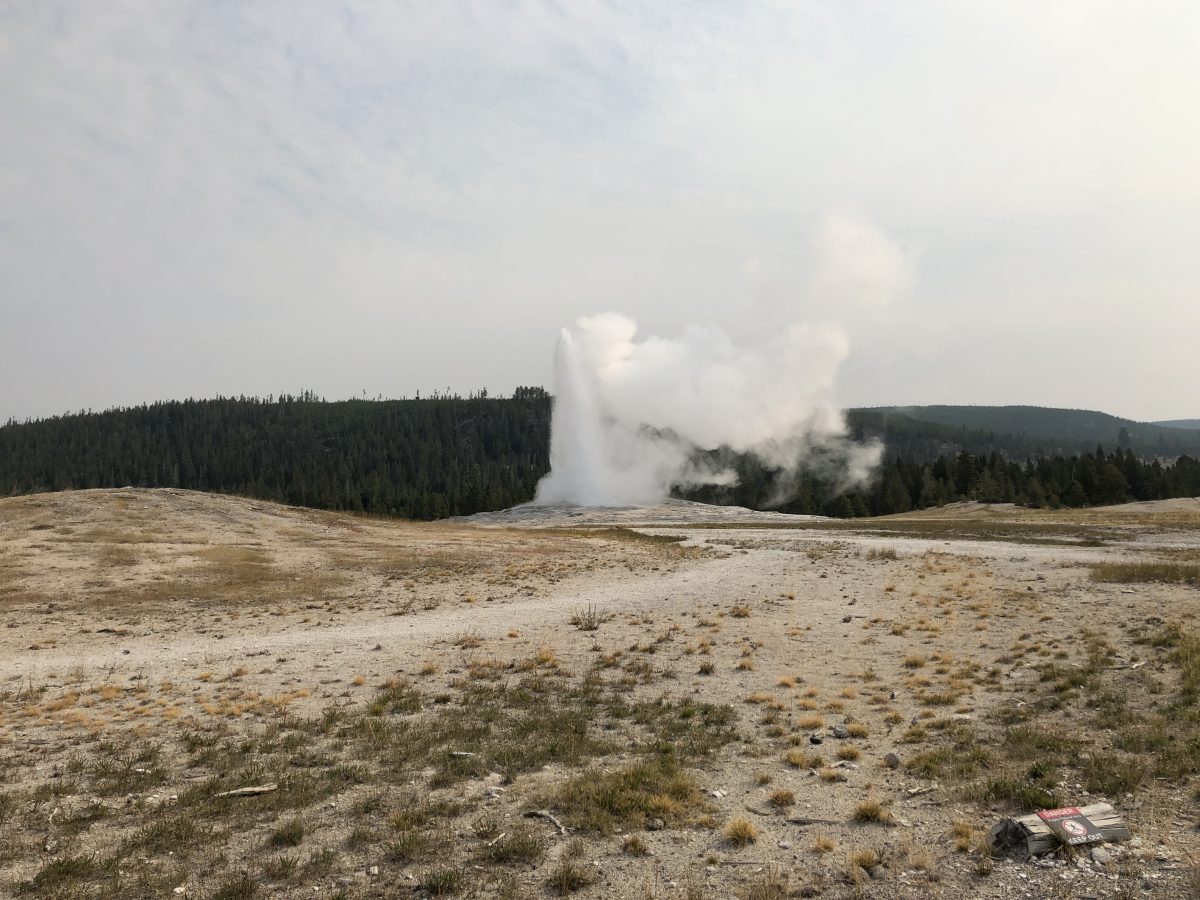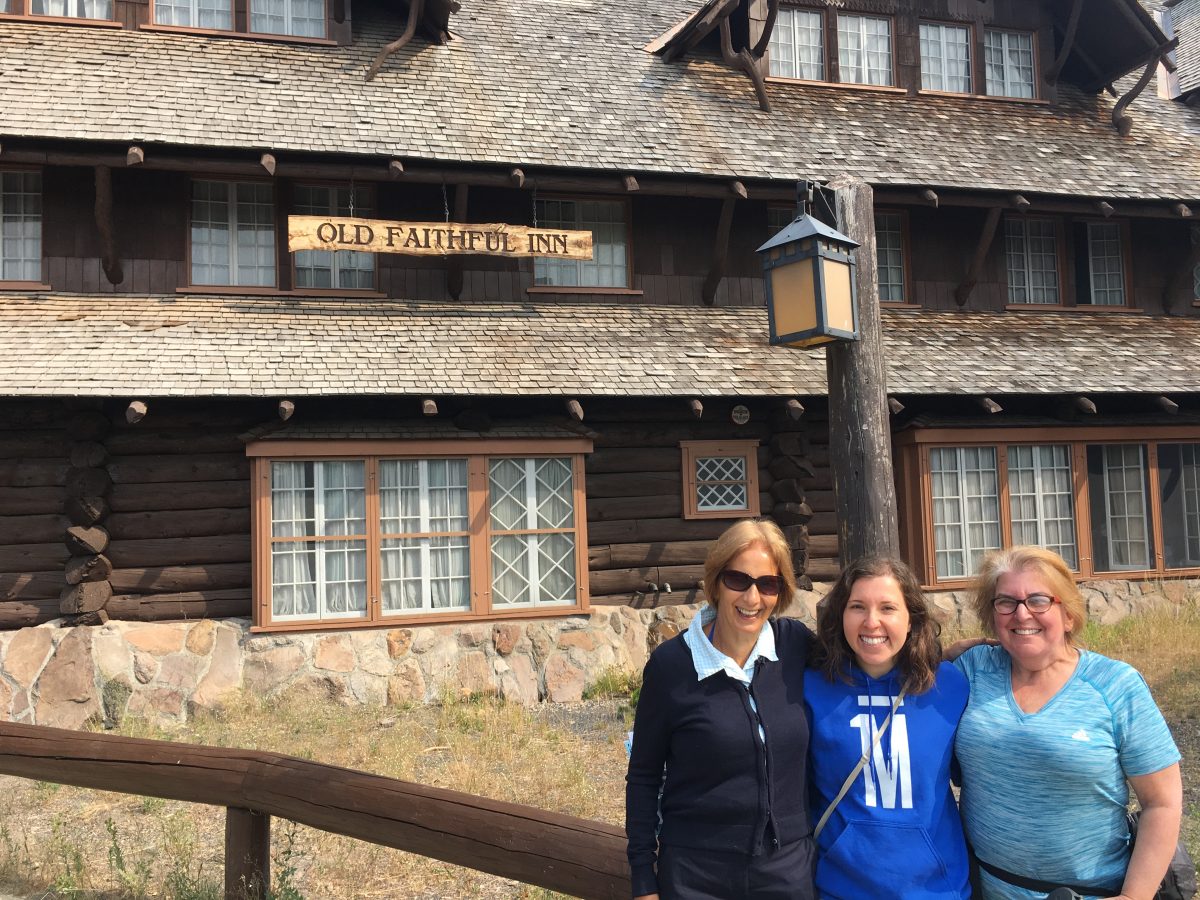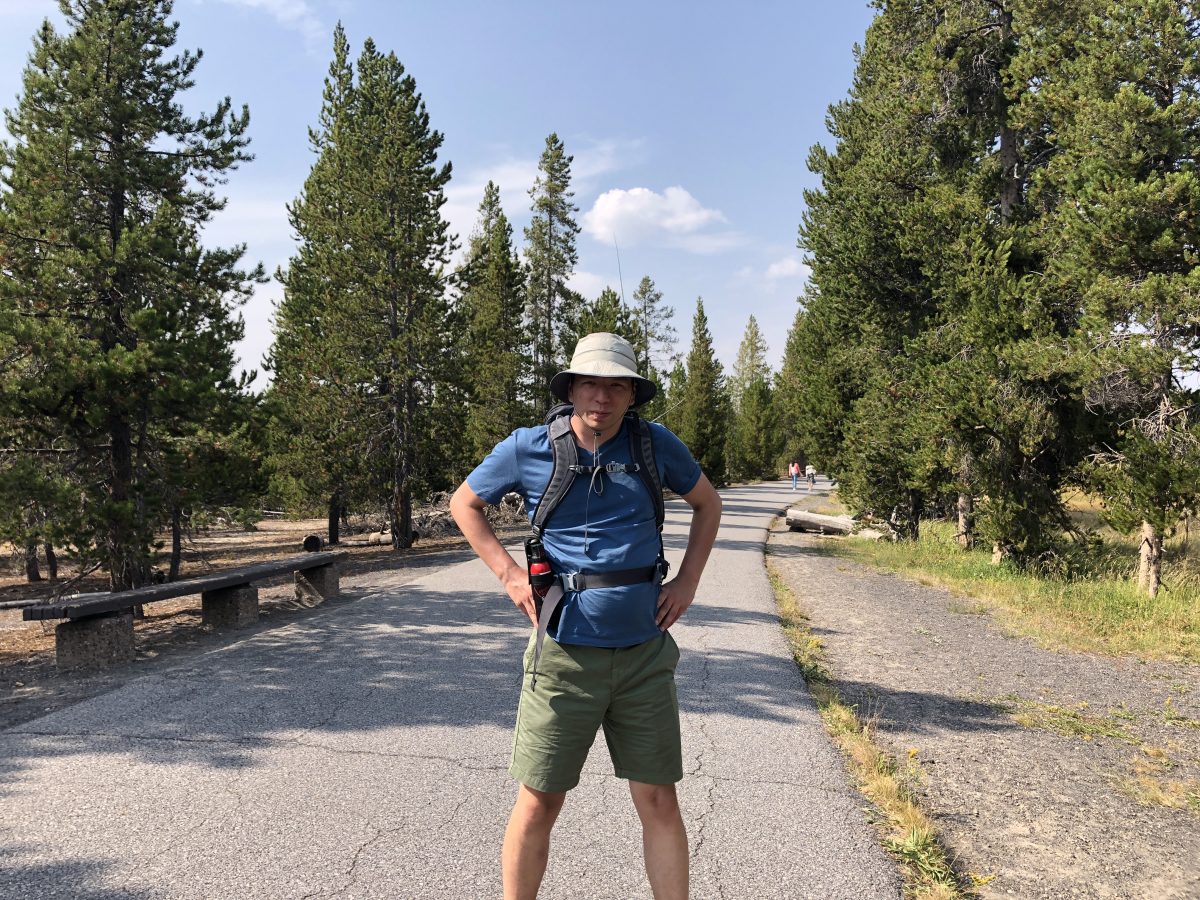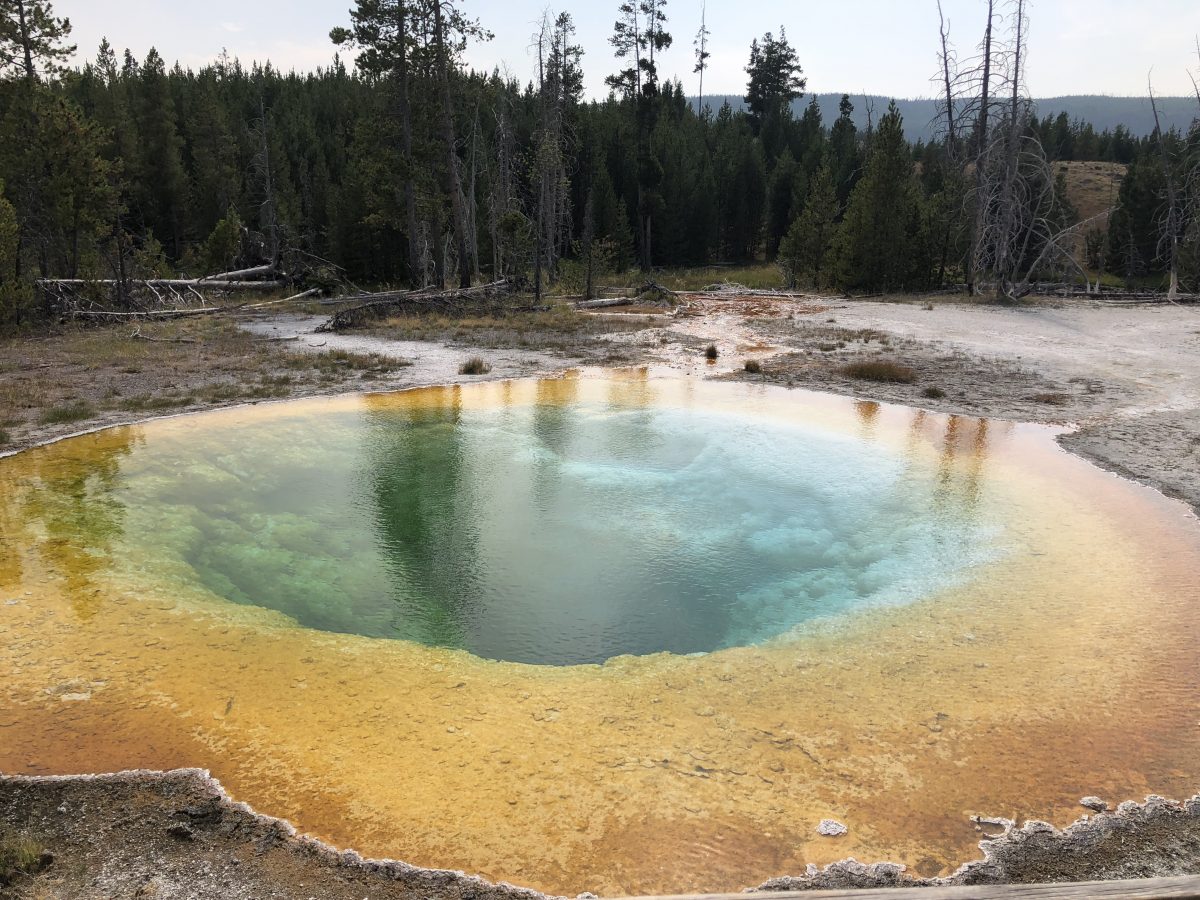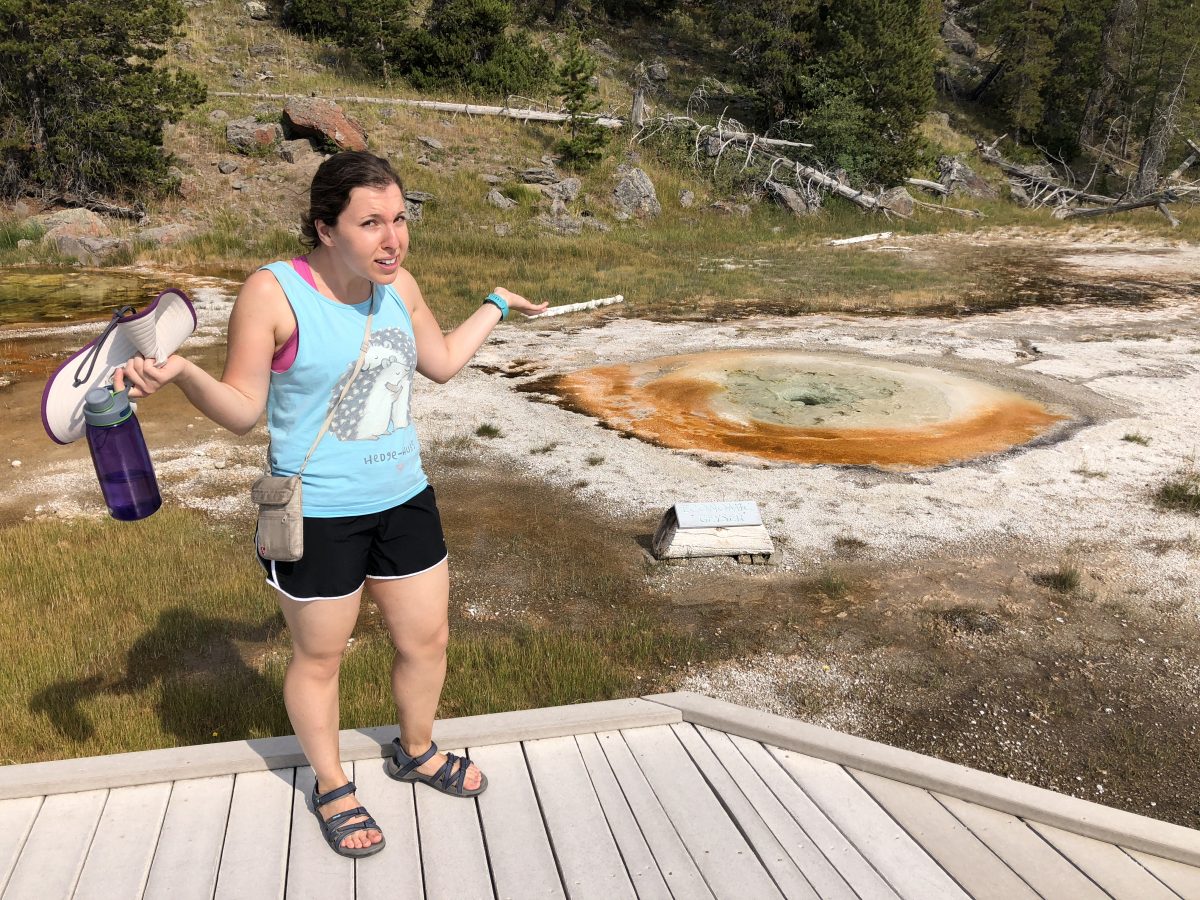 E: West Yellowstone, Montana
We spent three nights in West Yellowstone as a base for exploring this side of the park. As we started to discover at Old Faithful, Yellowstone does seem a little less orientated towards hikes than Grand Teton, although the rangers will get very defensive if you point this out. They exist, of course, they just seem less well signposted and the official maps are a tad… confusing. On the other hand, the park has a huge variety of sights to see, including animals such as wolves and bison. We got way too close to a bison for comfort as it suddenly marched towards our car and we struggled to find where Randi's mum had gone.
Where To Stay: Hibernation Station treated us very nicely.
Where To Hike: The Fairy Falls hike begins with views of the Grand Prismatic and ends at the Imperial Geyser. (Well, if you squint at the map a little.) For awe-inspiring views of waterfalls, you'll want Artists Point to Point Sublime, although it's also well worth walking down to the Lower Falls for a closer view too.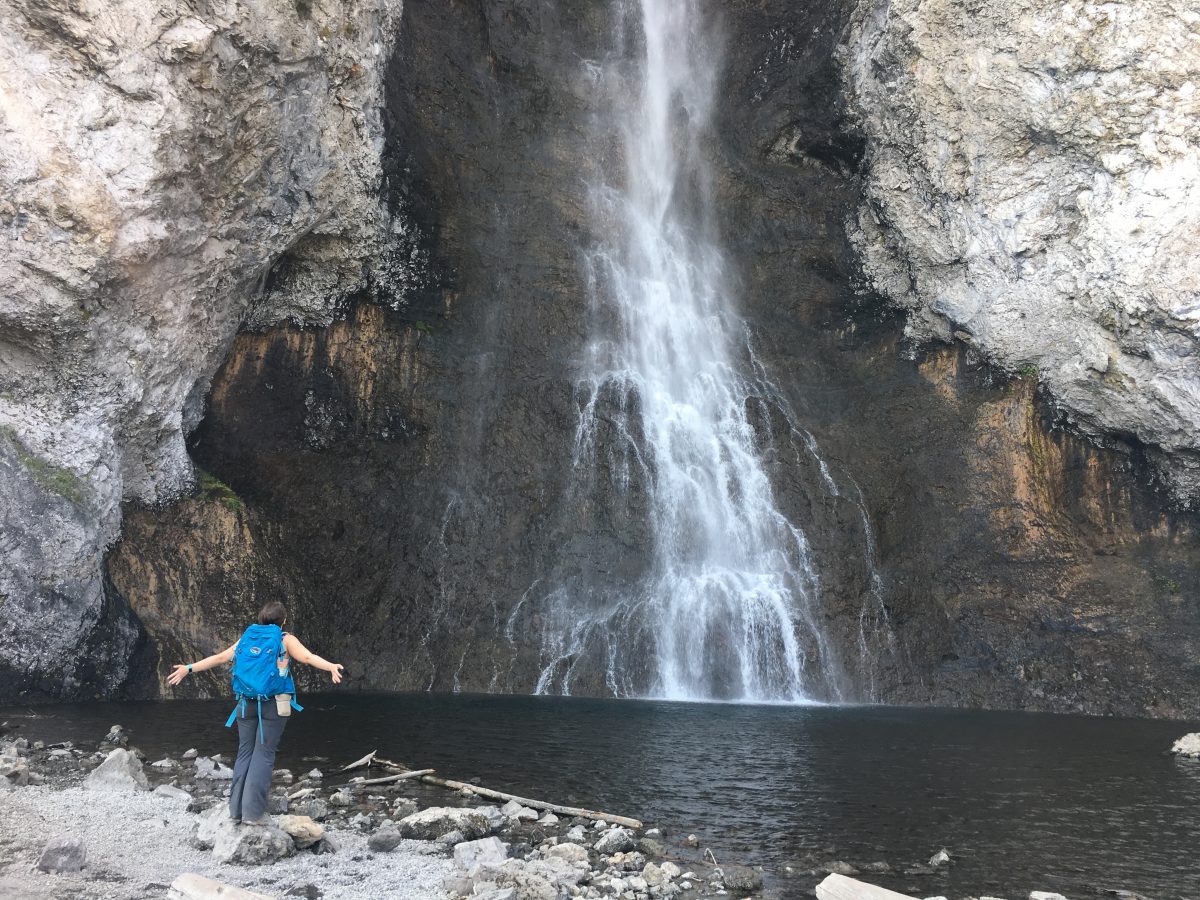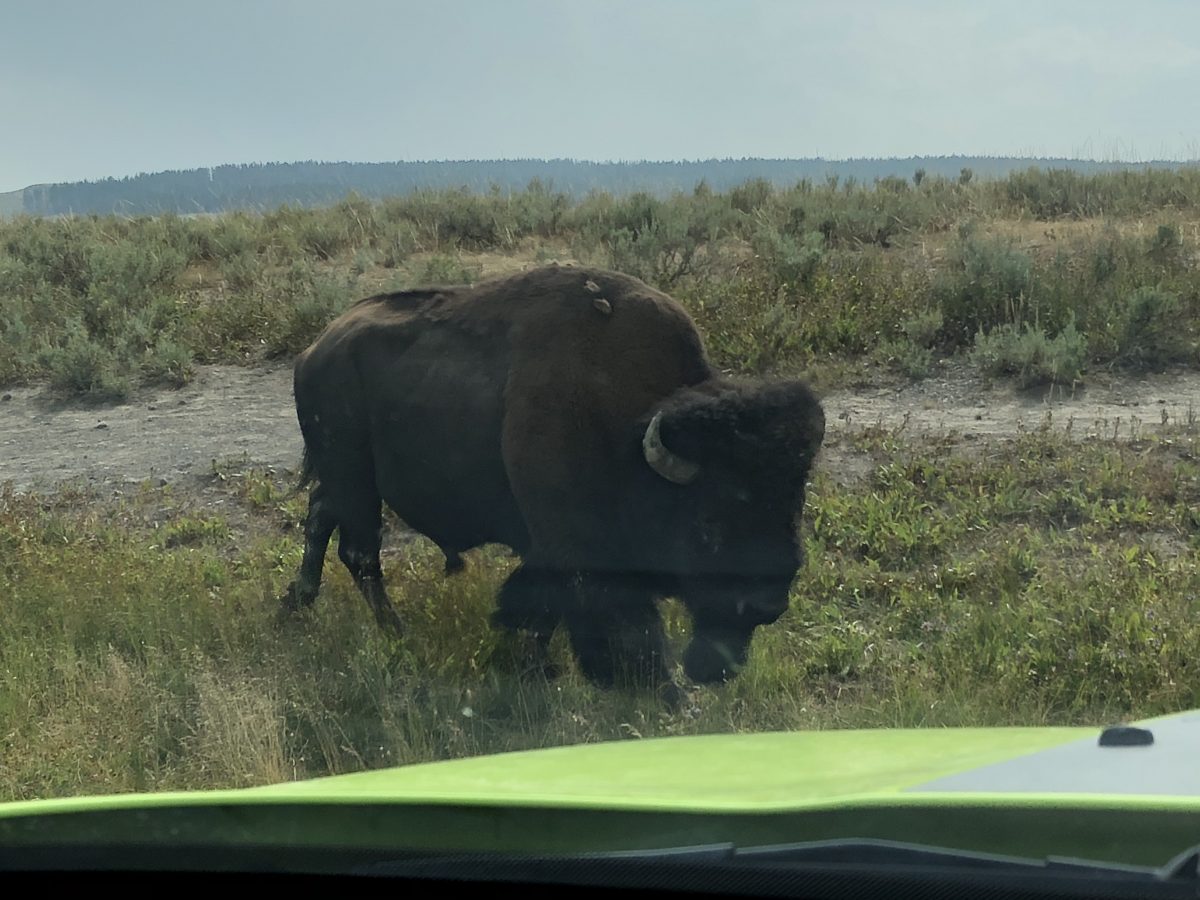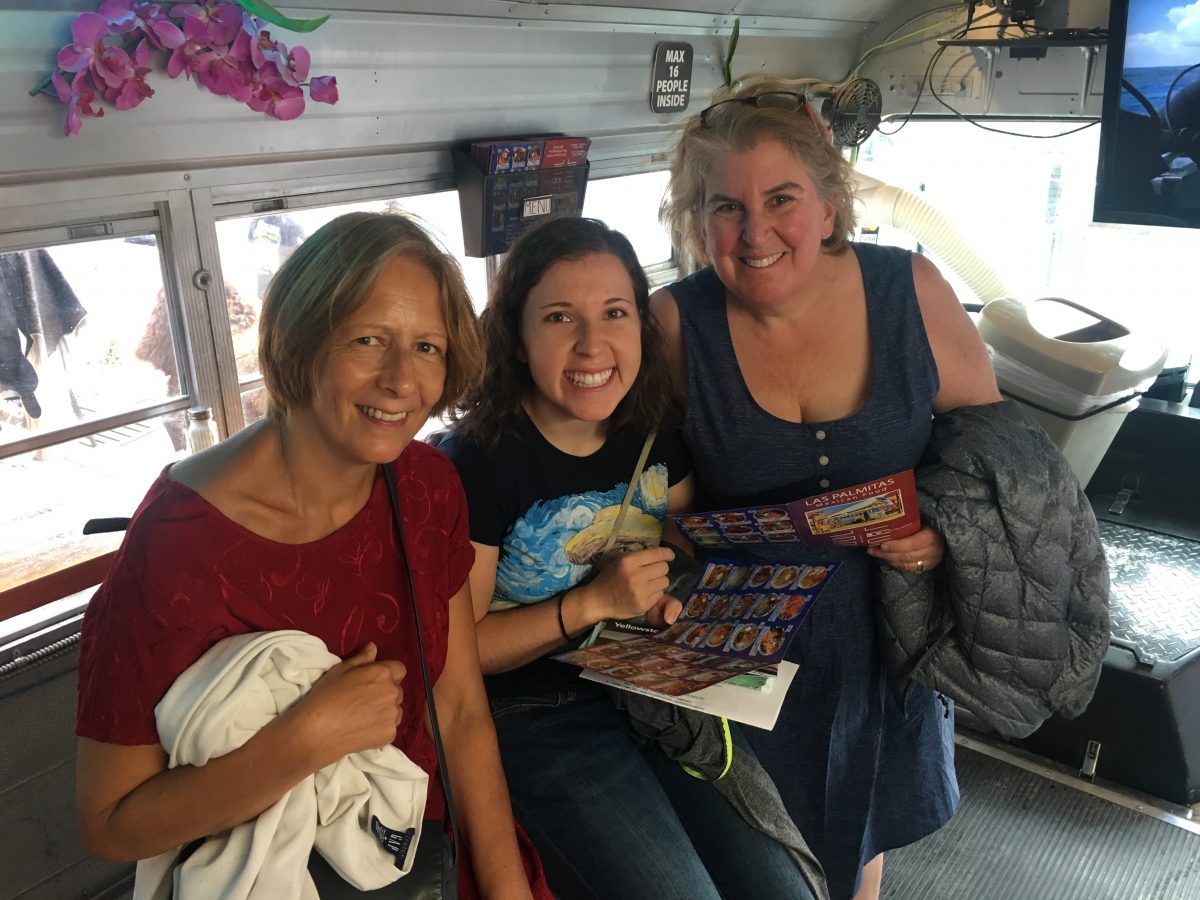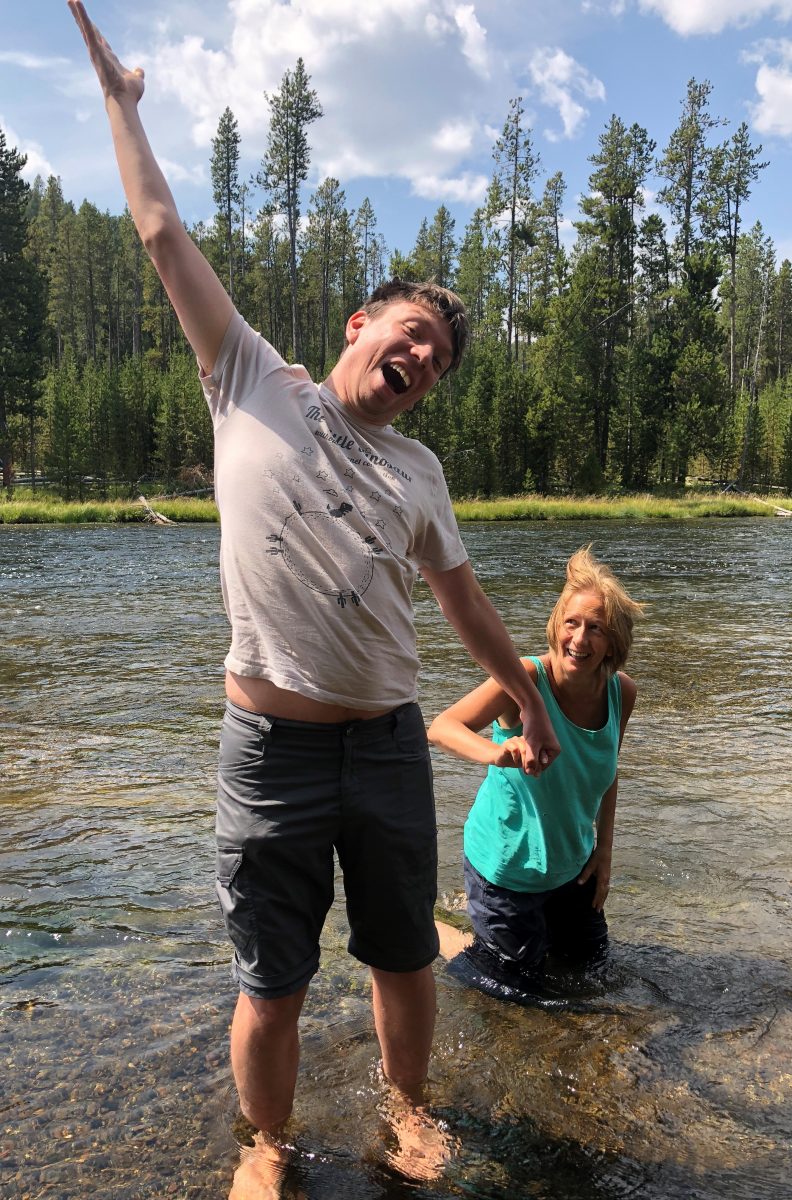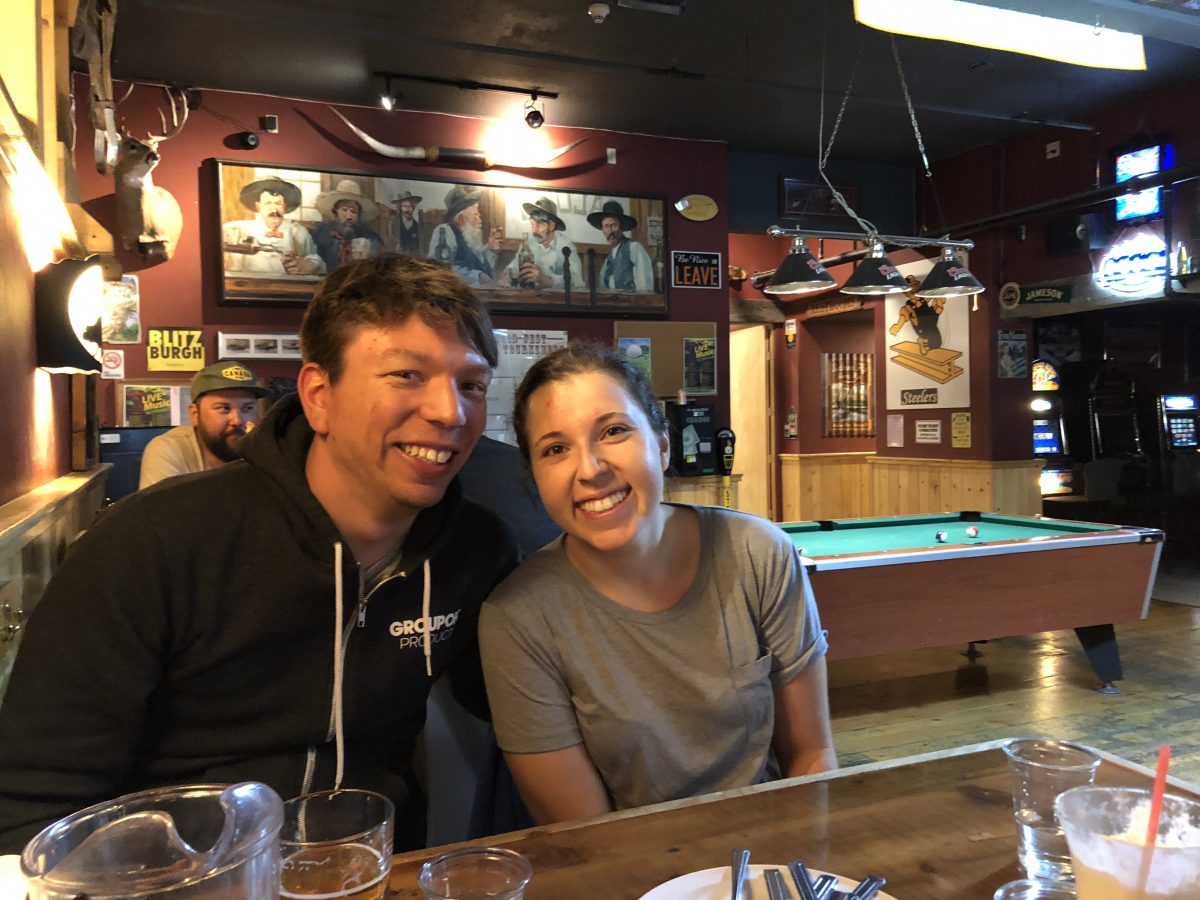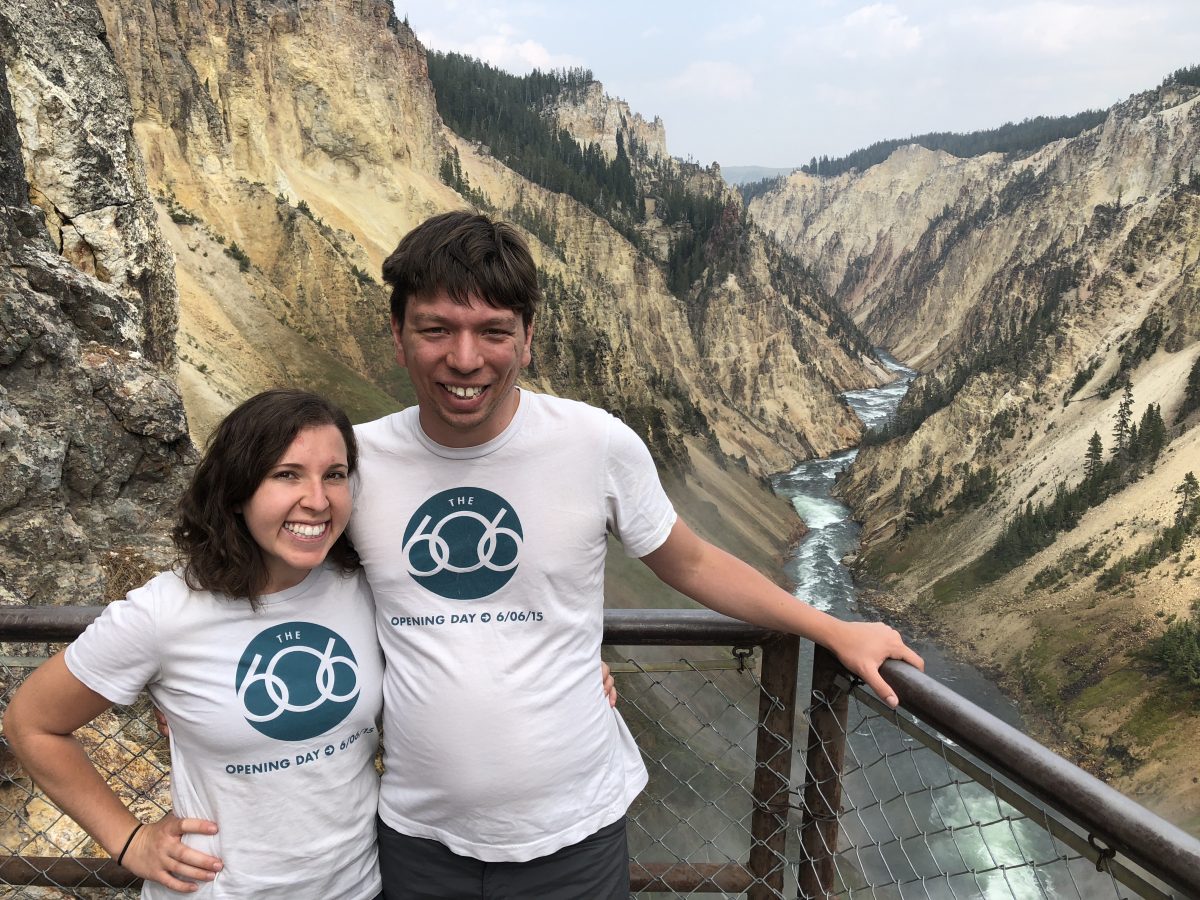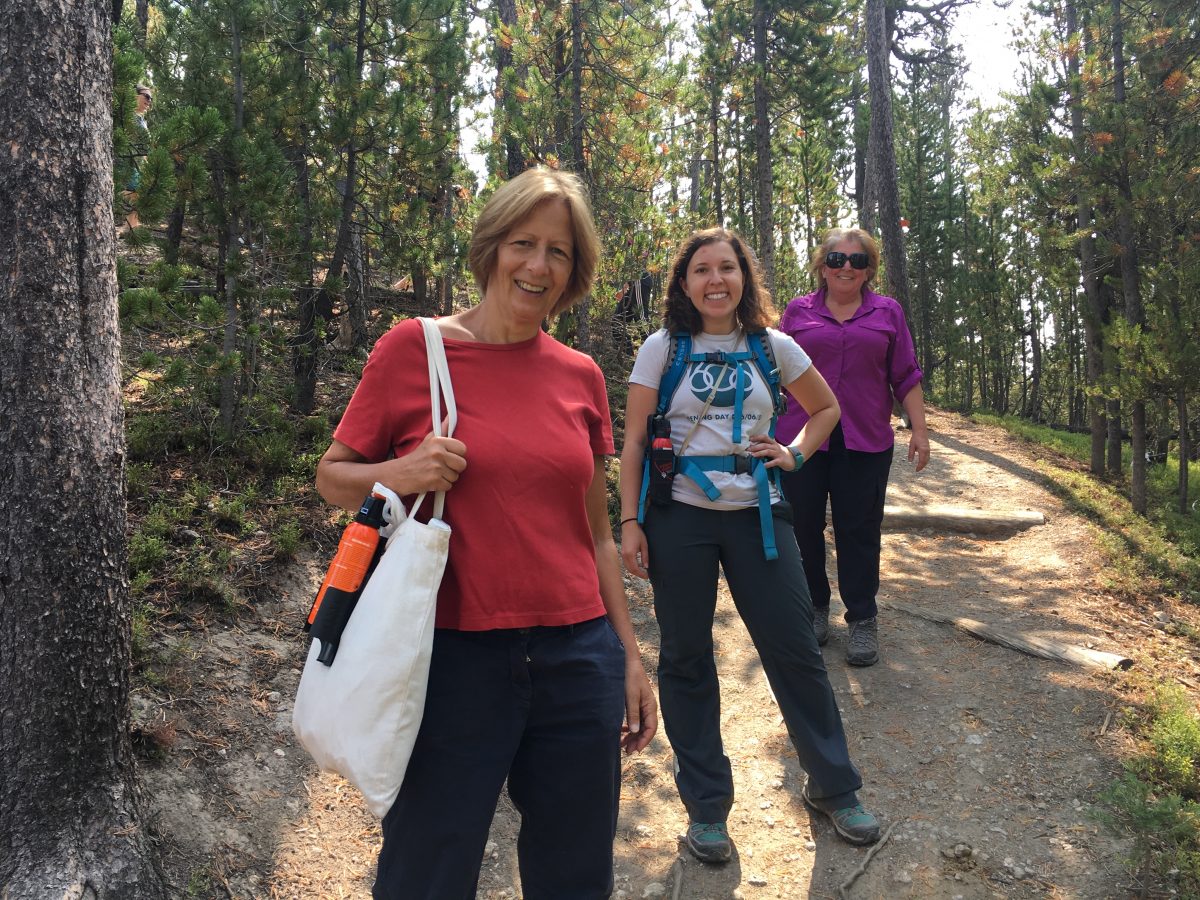 F: Gardiner, Montana
Gardiner is home to the original entrance to Yellowstone – America's first National Park – and an arch bearing the inscription "For the Benefit and Enjoyment of the People", which is a nice thing to find in a piece of federal legislation. Aside from a few more walks, we also went whitewater rafting on the river. The wetsuits were appreciated.
Where To Stay: A cabin from Black Bear Inn and Vacation Rentals, although staying in the 'Bighorn Sheep Room' felt unnecessarily uncool compared to the grizzly bear, wolf or mountain lion rooms next door.
Where To Hike: We walked a good circle to Beaver Ponds – a hike which also produced the loudest snake-sighting screams. There are also boardwalks around Mammoth Hot Springs with views of alien-looking landscapes.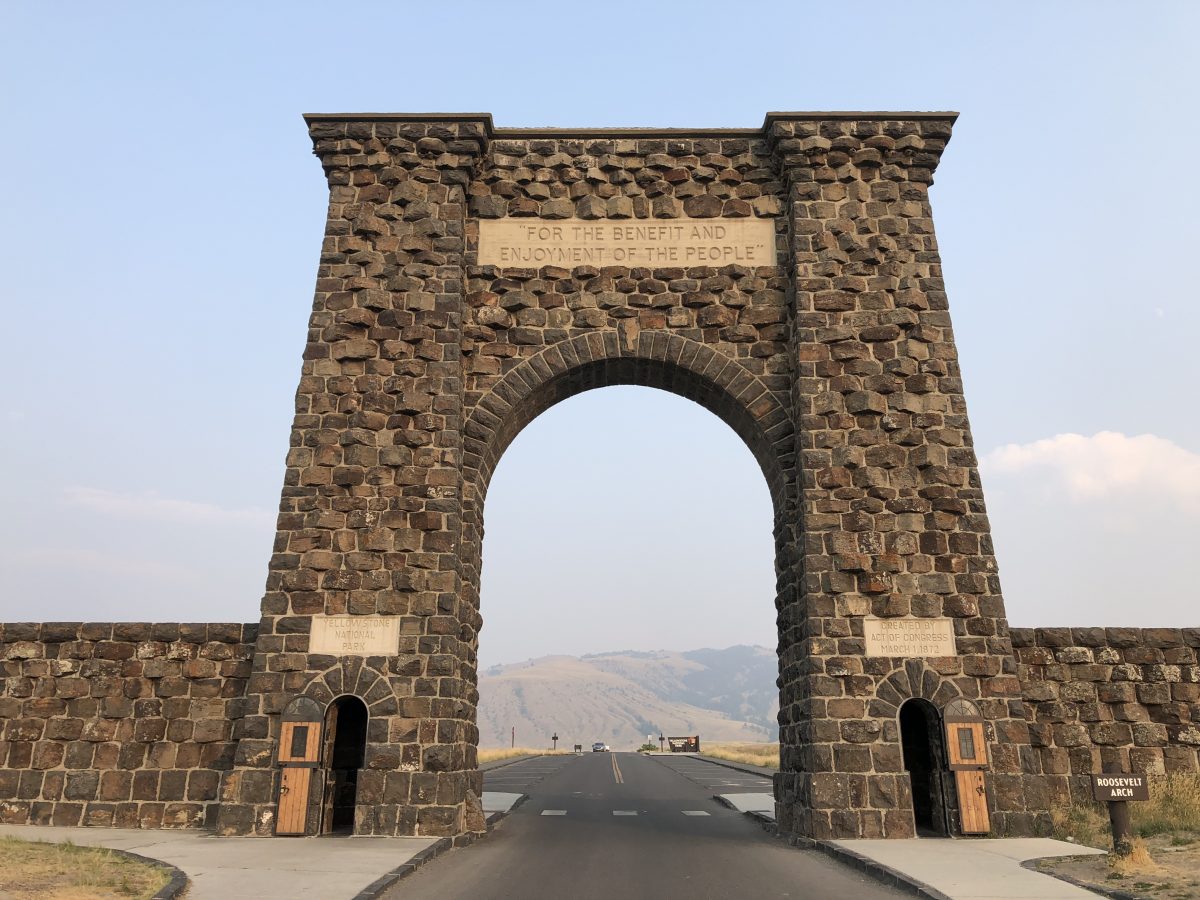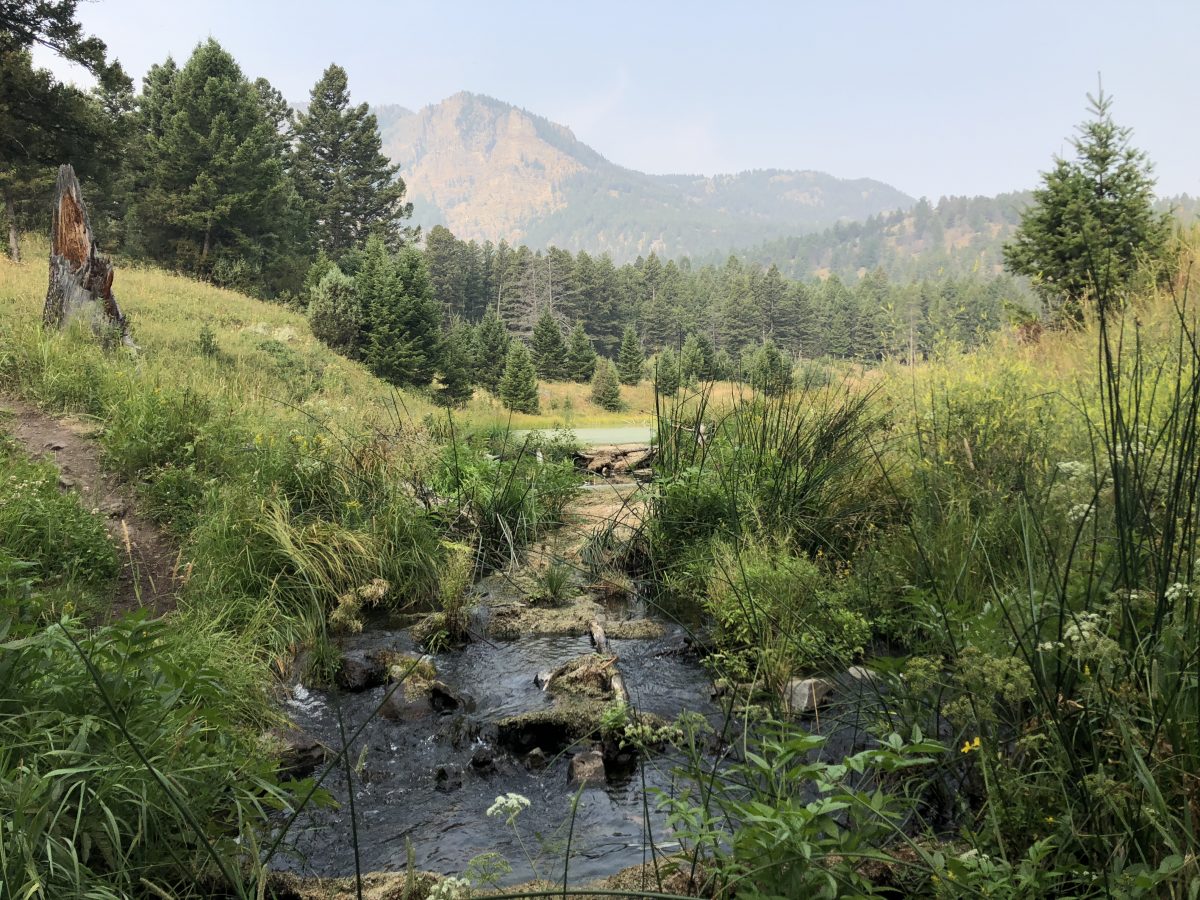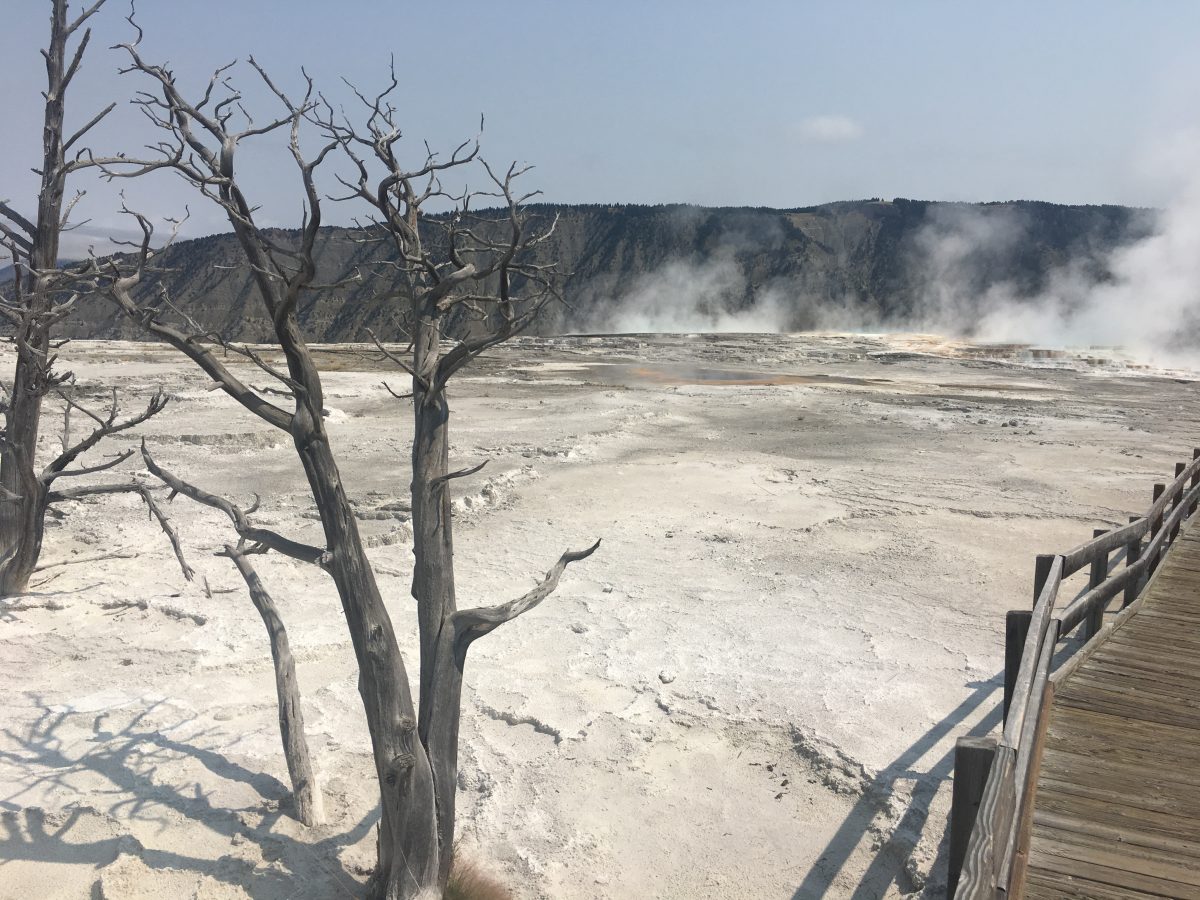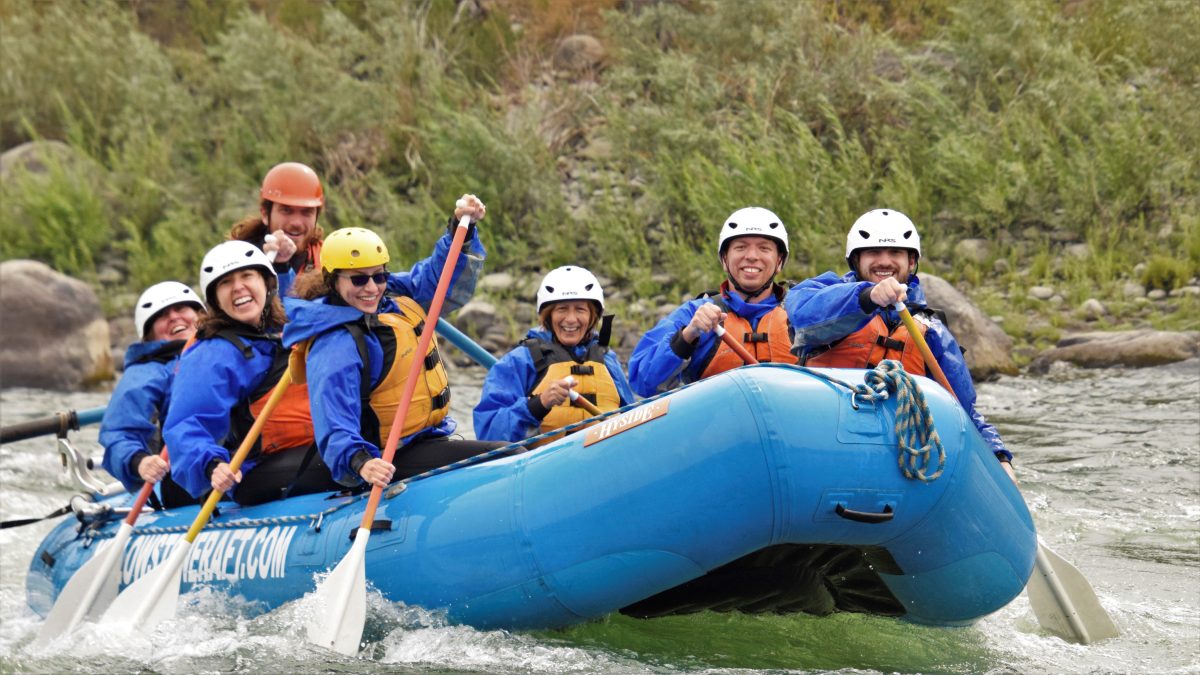 G: Bozeman, Monatana
Bozeman! The town with a definite liberal vibe which my mother fell in love with and declared that she was going to move in and open a French bookshop in. Until this happens, top things to do include the Triple Tree Trail, the American Computer & Robotics Museum (a genuinely amazing place where so many things are packed into a tiny area) and Blackbird (hat-tip: Carolyn) which makes, amongst other things, the world's most incredible bread.
From here on, we stayed in Airbnbs, which don't feel quite permanent enough to recommend on here, but nonetheless were all excellent.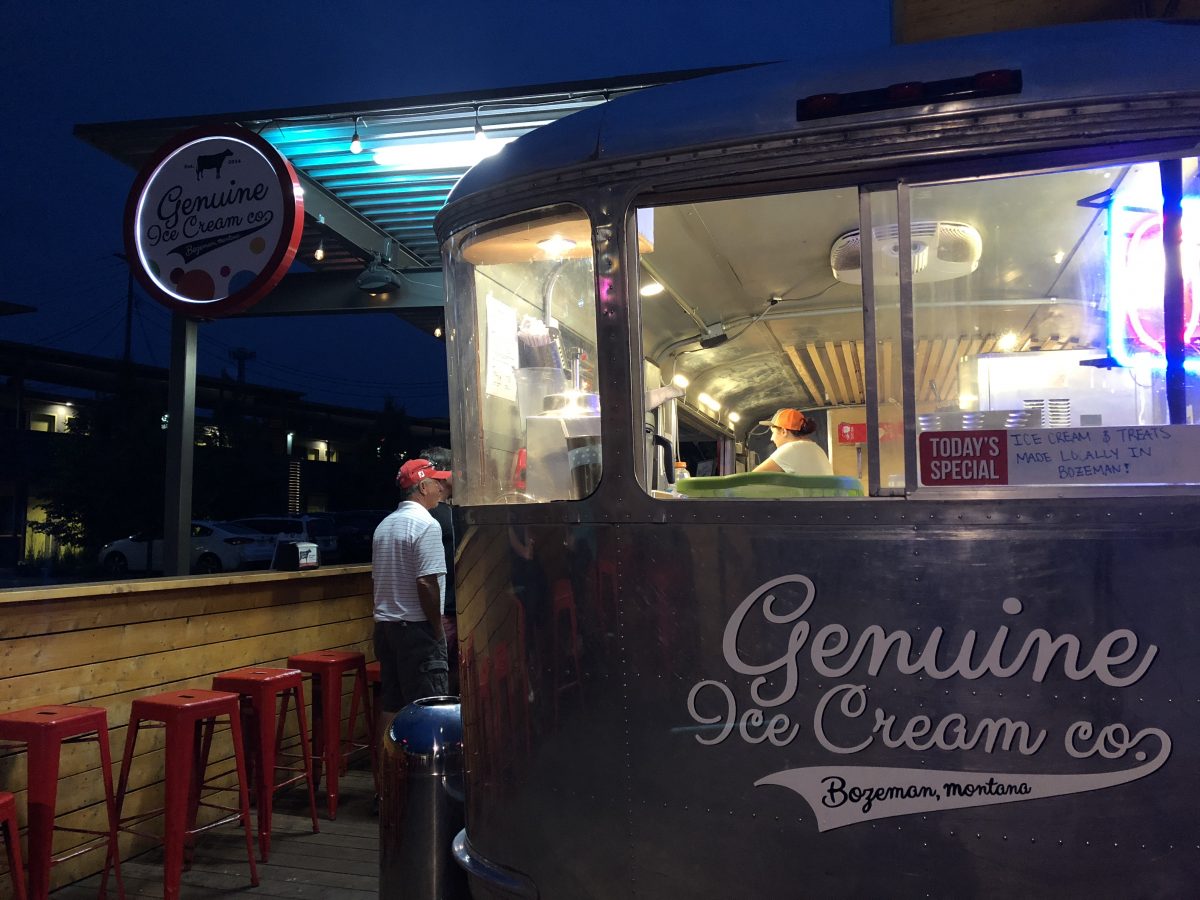 H: Lewis & Clark Caverns, Montana
Now this was a cool find! After the national parks I was expecting this state park to feature a couple of caves you could poke your head into. Instead, $12 will buy you a two-hour guided tour through legit caverns. Tours may or may not feature: bats, rat bones, a candlelit recreation of earlier times, that couple who just can't follow instructions, much careful handrail holding and a rock doubling as a slide.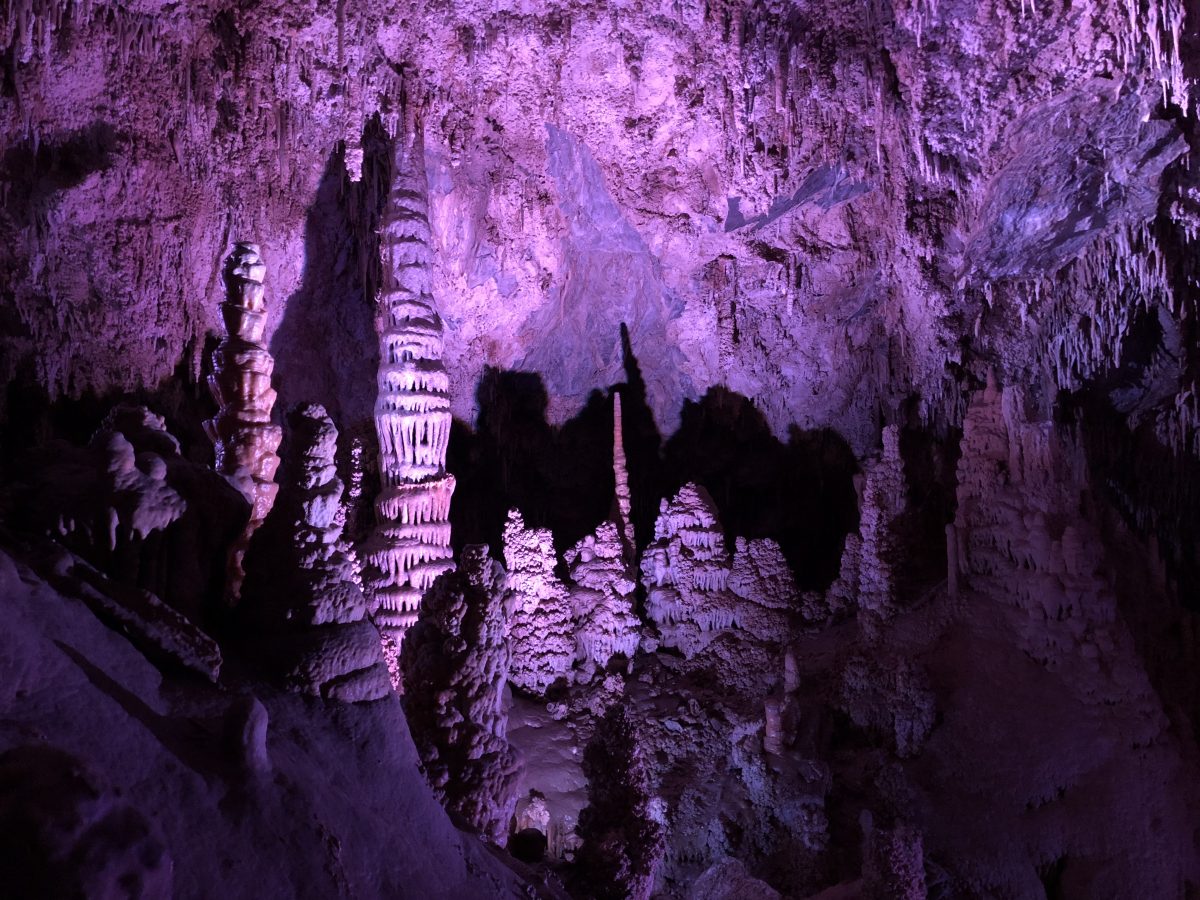 I: Idaho Falls, Idaho
After the caverns we headed back down south, stopping for a night in Idaho Falls. There isn't a lot to write about Idaho Falls but it does have a nice waterfront and Japanese Friendship Garden, in which a team of volunteers were busy re-oiling the fence under the careful supervision of the head gardener. But the real reason we stayed in Idaho Falls was for easy access to the Idaho Potato Museum the next day. It features the world's largest crisp! (Now slightly cracked. Not because of us.)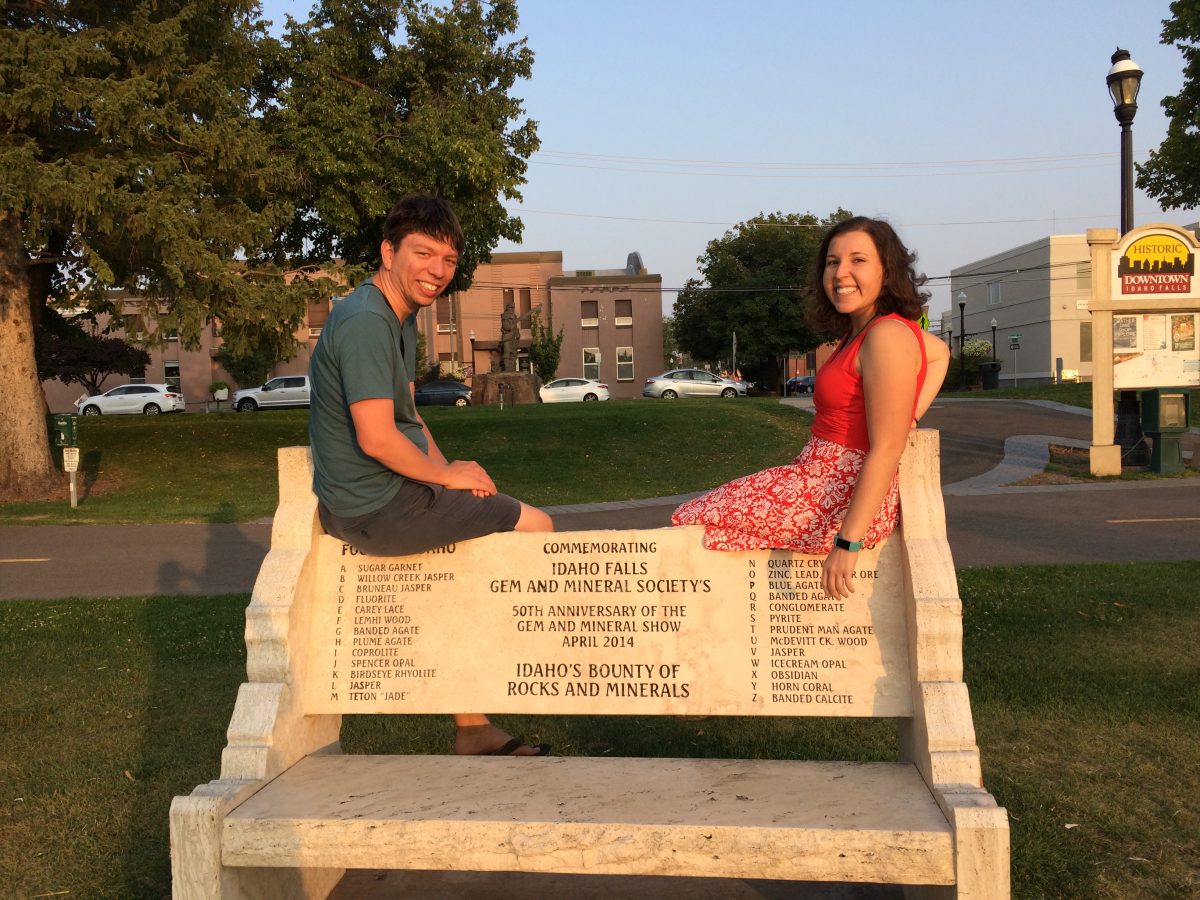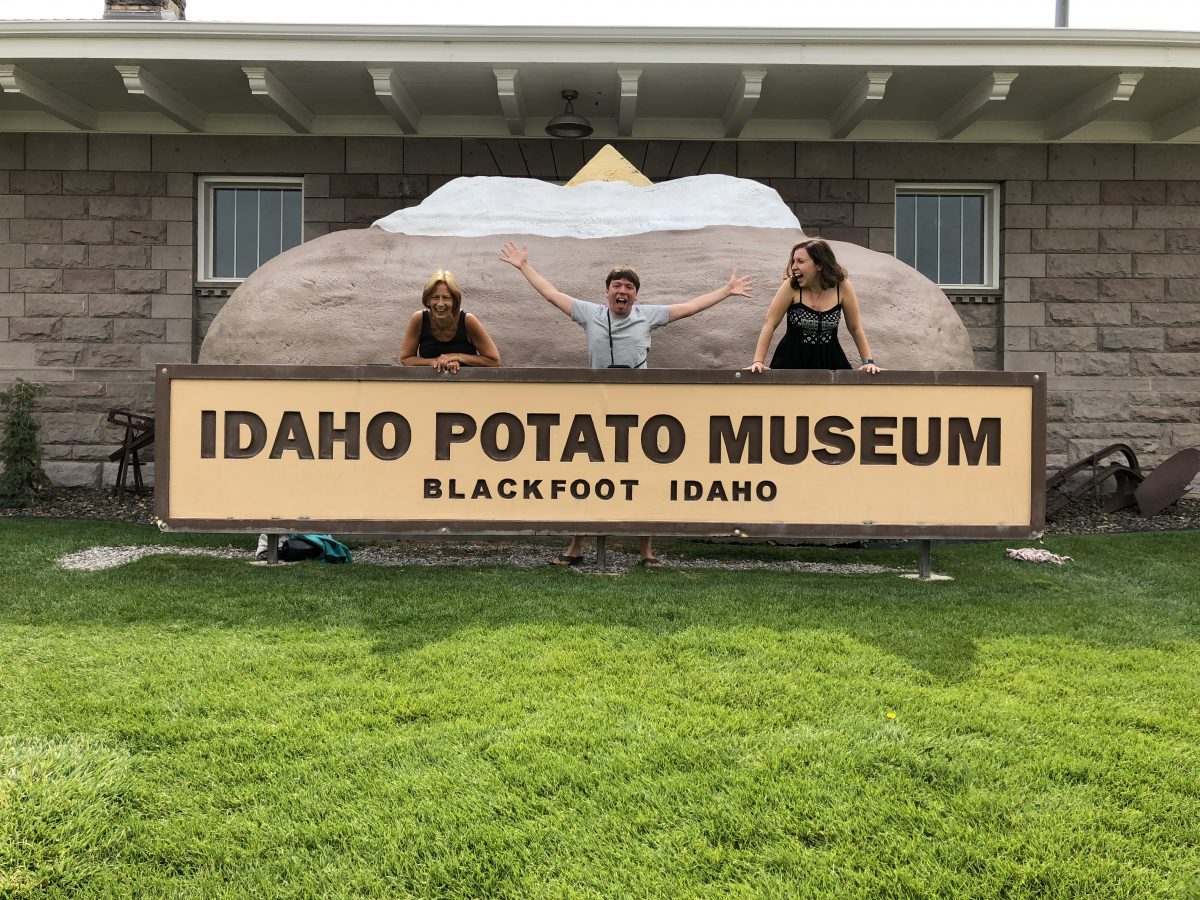 J: Salt Lake City, Utah
Voila, we completed our circle back in Salt Lake City. Not wanting to pass on exploring Salt Lake we left ourselves a day to look around, visiting the Utah State Capitol building (although the legislature only sits for roughly ten minutes a year), the Mormon Temple, the farmer's market in Pioneer Park (props to the woman gathering support to expand Medicaid in Utah) and eating the world's best carbonara at Stanza.
Slightly unexpectedly for a city of 200,000 people, Salt Lake seems to have amazing public transport. We saw buses everywhere, there's some kind of ride-share scheme for scooters, and from the city centre we were able to catch a tram out to the airport. Good work, Salt Lake City!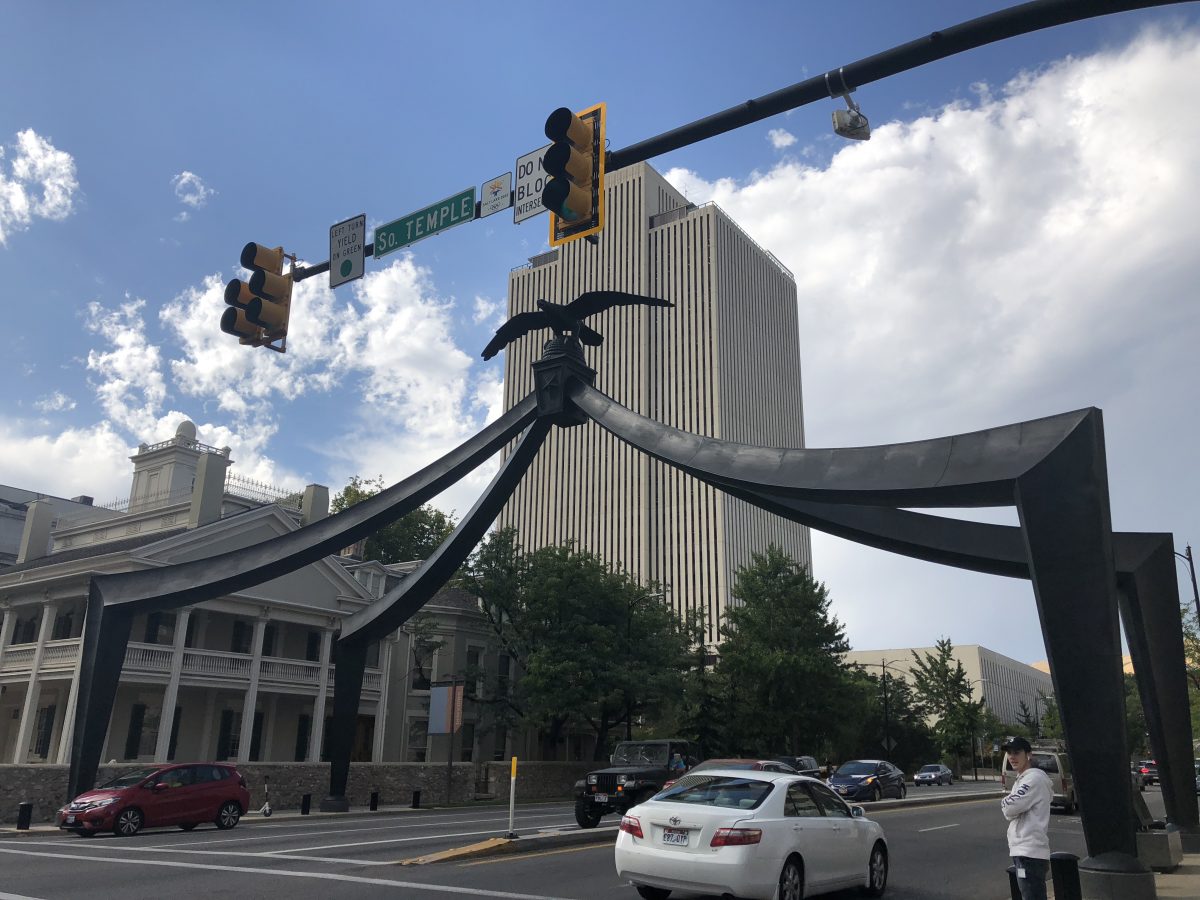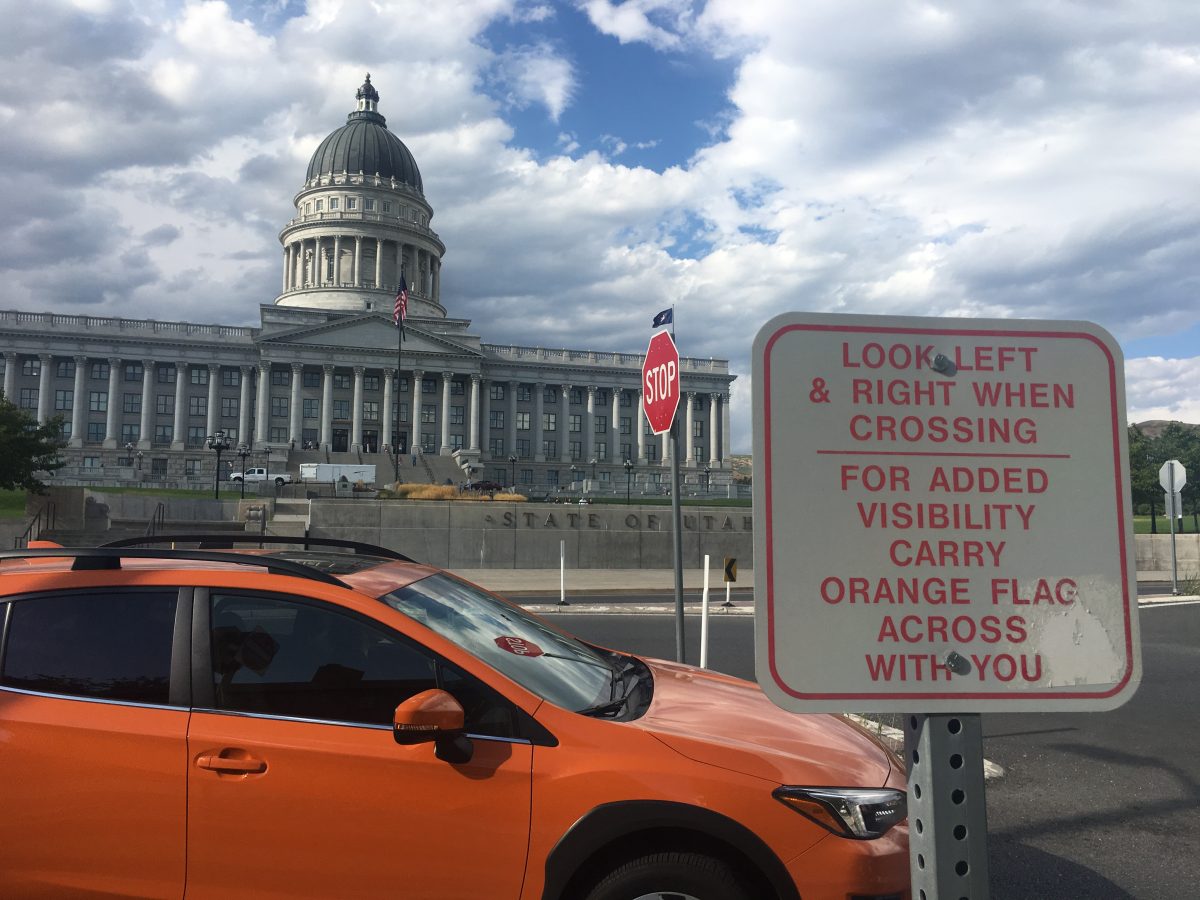 OK, this was an absurdly long post, and I don't begrudge anyone for just skimming through the photos. But we had an amazing adventure, and I highly recommend the parks to visit. Plus I knocked off three new states in the process 😉
P.S. I kept looking for an opportunity to shoehorn in the fact that we saw Mamma Mia: Here We Go Again with Amanda the week before we left, but it never seemed like the right moment. So here, without any context, I just want to pay tribute to the scene where a fisherman takes 30 seconds out of the film to deliver a monologue about the perilous state of the Greek economy.