When I moved to Chicago in 2014, I rode the Blue Line with Robert from O'Hare airport to the Damen stop, where I got out and waited for Nolan to ride up on his bike and take me to my new home. So I thought it would be appropriate to begin my final Chicago post with this coupley photoshoot picture at Damen which Randi arranged as a birthday present for me this year. And on a related note, I also wanted to give a genuine and heartfelt thanks to the CTA for being awesome over the past four years. Recently I read this New York Times article on Chicago's public transport renaissance and it made me very proud.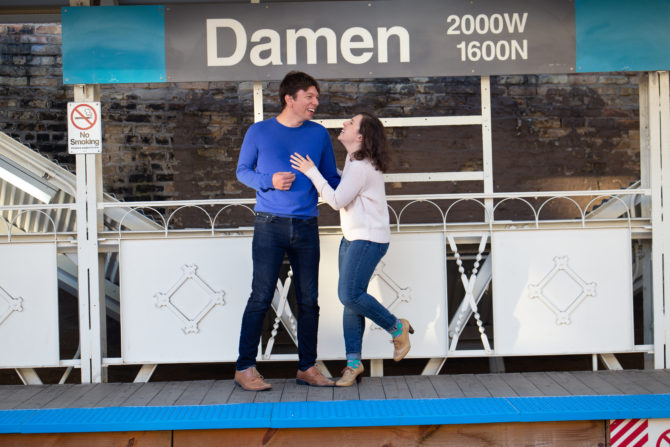 As you might expect, our last week in the city has been very busy with a combination of saying goodbye to people, encouraging those same people to subscribe to this blog for regular updates (hi!) and packing. We shared a tapas dinner with Randi's bosses and replacement at Cafe Ba-Ba-Reeba!, ordered in from Irazu with Jason and Carrie, and then ordered in even more Irazu the very next night at Robert and Julie's with Todd and Carolyn. (What can I say… Irazu is pretty good.)
We also saw Fantastic Beasts: The Crimes of Grindelwald on Saturday with Arielle, although I have to say I thought it was a hot mess. Was it enjoyable to watch? Sure. Did I feel like I had failed to revise for a Harry Potter mythology course and was now doing badly in the exam? Also yes. To be honest, I respectfully request that JK Rowling prioritise writing more Cormoran Strike books. 🙂
Amusingly, my last out-of-Chicago trip with Randi while living here turned out to be to the village of Norridge, a weird little enclave which is surrounded on all sides by the city of Chicago. We went there as part of the paperwork for Randi's UK visa, which is now (after a last-minute trip to the post office this morning) in the laps of the Home Office gods. If all goes according to plan, we will move to the UK together in mid-2019 after we've finished our travelling adventures. Fingers crossed.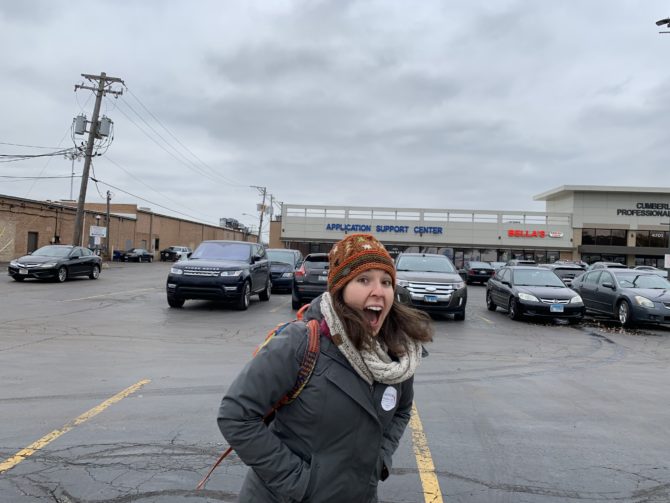 Yesterday we had a very potato-centric day making lefse and latkes with First Couple™ Catherine and AJ, before our last Doctor Who Sunday night with Joe, Julie and Amanda. Joe and Julie have put so much effort into making our apartment building a friendly place, where people actually know each other and hang out, which is something I wasn't sure actually happened in real life but has been really wonderful to experience. And living with Amanda has been so incredibly awesome. A few weeks ago, we started leaving spoof passive-aggressive post-it notes for each other on the fridge because we realised that's the kind of stuff that never happened in this flat and we wanted to give it a shot. Thank you for being so great.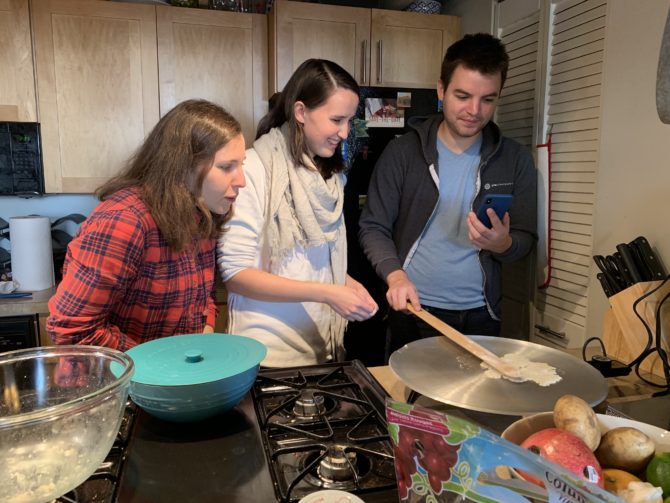 OK. This post has been gestating for weeks but I'm now sitting at the gate at O'Hare, bags checked and ready to go home, so time is up. Randi has already left for California, and we will reunite in two weeks' time in Peru.
In the meantime: thank you for having me, Chicago!