It's my last night in London before the first flight on our great adventure tomorrow morning, and I really should pack. Instead, I want to sit and blog about the last two weeks at home, because they have been quite wonderful.
Starting with family, I had a delicious cottage pie cooked for me at Katie's new flat in West Ham before contributing my Polaroid picture to the fridge and then being beaten very badly at Dominion by Katie and her flatmate Kim. Ouch. On Sunday night, I was back with Tash so that we could all watch Doctor Who together (and a good episode it was too!).
I also scoffed egg sandwiches and chocolate cake at my Grandma's, lunched with my great uncle Leonard and had dinners with aunts and uncles – making up for my absence at Christmas, hopefully. My mum also got us tickets to see White Teeth at the Tricycle, which was one of my favourite novels when I read it many years ago and was extremely enjoyable on stage, with songs, even if they did rudely relocate some of the Willesden locations to Kilburn.
("Hey, Dom, wasn't the Tricycle Theatre recently rebranded to the Kiln Theatre for no particularly good reason?"
"Sure, but I'm still not calling it that.")
It goes without saying that I invited myself over to spend the night at Cat and Matt's – largely to watch more unboxing videos, though not before we had a delicious sticky toffee pudding at a fancy pub nearby.
The next night, I caught the train to Chelmsford to stay overnight with Tash at Abbi, Paul and Jack's house. Jack – who I last saw on the day he was born – is now two and intensely adorable, although not very keen on wearing clothes. He was very excited to show me all of his toys, and Paul was a little less excited for us to watch the sticky sticky stick stick song from Hey Duggee. Sorry Paul.
It was wonderful to be reunited, and we all found Paul's curry so delicious that we completely forgot that naan bread was gently burning to a crisp in the oven the whole time. I also had to admit that the centre of Chelmsford was all festively lit and nicely pedestrianised, although later we did realise that we faced a long rail replacement bus back to the mothership of London the next morning. Some things never change.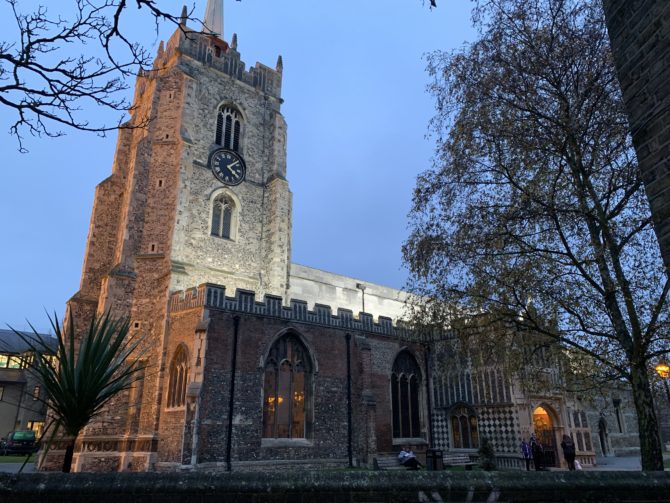 The other people I managed to see this time around were Simon (who joined me for an excellent brunch at the Bad Egg diner with a server who was either American or else doing a very good impression), Melissa (not enough time for everything we could discuss, but we tried our best!) and Matt, Caroline and Charles for what I continue to describe as a 'Themes & Sources' evening even though it's been a decade since we actually had that class together.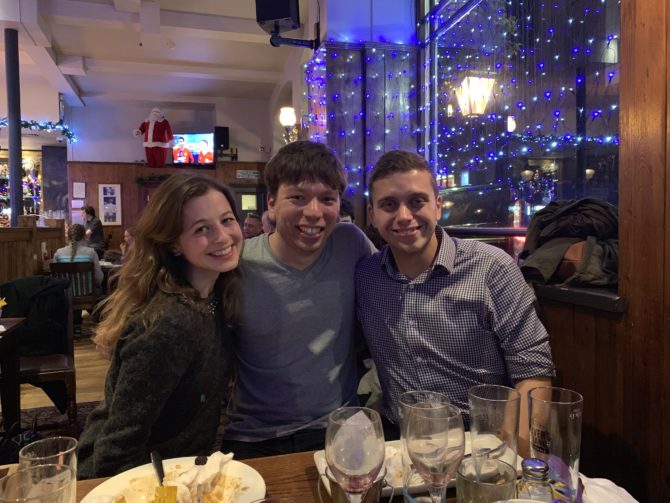 But the absolutely best part of this trip was Oliver and Abi's wedding on Saturday night. Just typing that sentence makes me smile, because I have known the two of them since our first year of university together and I distinctly remember my very strong encouragement to ask each other out when it was so obvious that that's what should happen. So it was so awesome to see them so happy on their wedding day, hang out with mutual friends until the early hours of Sunday morning and then stay overnight to spend more time together. Thank you and congratulations!
Also – a special shout out to Jason Budd, who I haven't seen since QPCS days but was an early friend of the blog!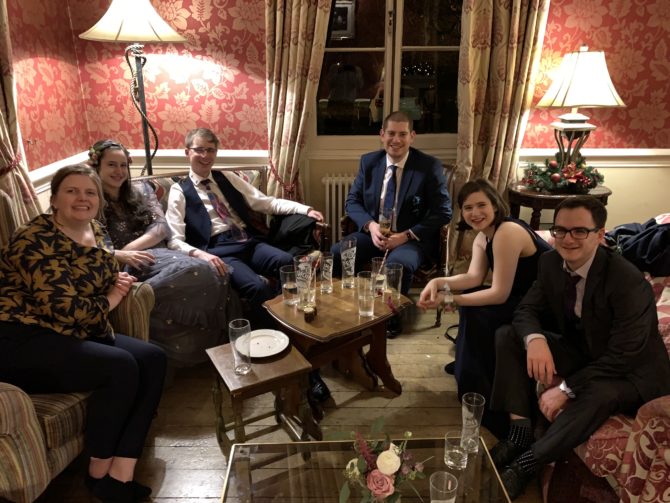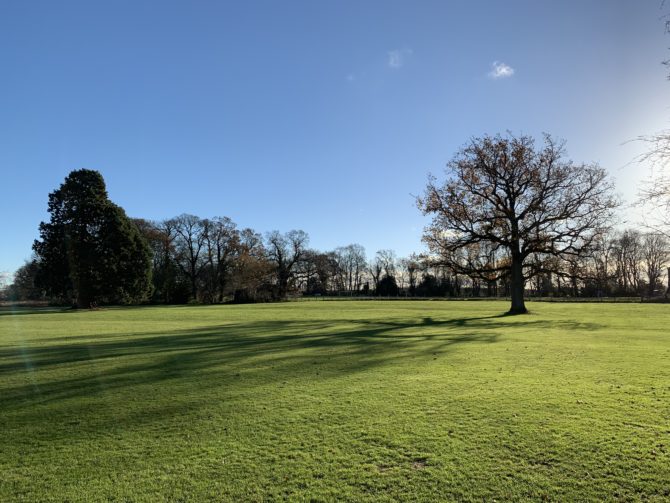 Finally, I went for a Mad Hatter's Afternoon Tea with Catherine and AJ this afternoon, who happened to be in town this week and wanted to sample the fancier end of the afternoon tea market. They were not on board with the scotch eggs, but I was happy to help out.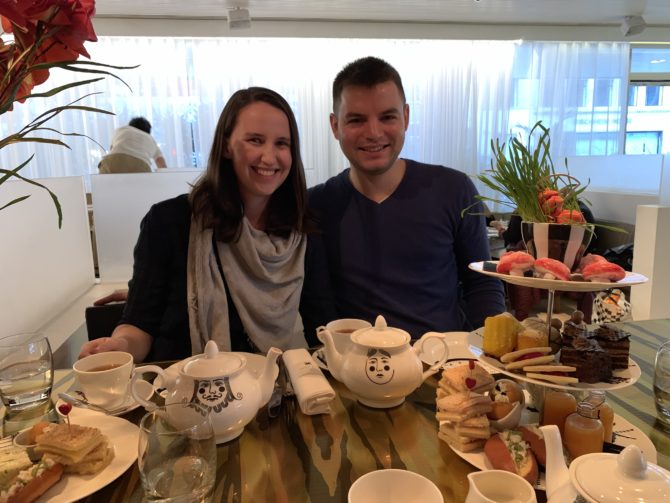 OK, enough procrastinating – it really is time to pack five months of clothes into a backpack now. Wish me luck!