This is my first post from Argentina! We've hopped over the border from Chile and are in El Calafate, which I think people only visit if they plan to see the Perito Moreno Glacier. Oh, sure, there are options for seeing the glacier. You can go with a guide, see it up close from a boat or pay a lot more and hike on top of the glacier itself. We are counting our pesos and so did none of these things, but the simple bus and walking trip alone was well worth it, and so – fair warning – there are an awful lot of glacier photos in this post.
But first we have to start with our bus from Punta Arenas to Puerto Natales, where we stayed for one night and attended the '3 o'clock talk' at Erratic Rock to prepare for our upcoming Torres del Paine trek. Ezra (from Chicago) was incredibly helpful and, I thought, very patient with some of the questions at the end, including "so, do I need to book the campsites in advance?". Yes, yes you do. Months in advance. We had also reached a remote enough part of the country where prices become truly ridiculous (10,000 CLP for a small calzone in a bakery, which is currently $14.75 or £11.57) but thankfully Erratic Rock was adjacent to a pub with cheap and tasty pizza.
The next day we boarded another bus and crossed into Argentina. Naturally, this involved filing out of the bus and queuing up for our Chilean exit stamp in one building before driving down the road and doing the exact same thing to get new entry stamps. Eventually we arrived at our hostel in El Calafate. You can tell I'm not a real traveller because this is actually the first time I've ever stayed in a shared dormitory, but everything was pretty uneventful on that front (no murder, no theft, and best of all no waking up at 3am) and in fact it was us who ended up being the most antisocial idiots, locking my keys in my locker and requiring the lock to be cut through with a saw.
Anyway, the glacier!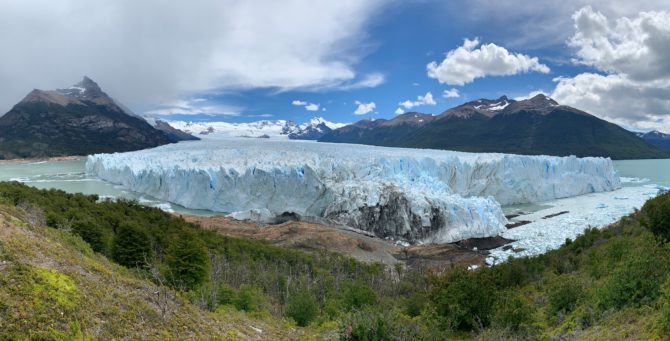 It really was beautiful and photos are not going to do it justice. First of all, it's huge, so it's very calming to just stare at it from across the water. The cracks in the ice glow with a pale blue light and the air is frequently punctuated by loud thunderclap sounds as chunks of the glacier break off and fall away. Each time this happened we whipped our heads around to try and see it, normally failing but occasionally spotting the ice and snow tumbling down. Never fear, though, because the best thing about this glacier is that – for once – it's actually not melting at a frightening, climate-change induced rate. Everything has been in "a quasi steady state with no major changes in its size during the last and present centuries", at least according to the reassuring sign on the path. Though emphasis on quasi steady – don't get too close or you might be sliced open by debris.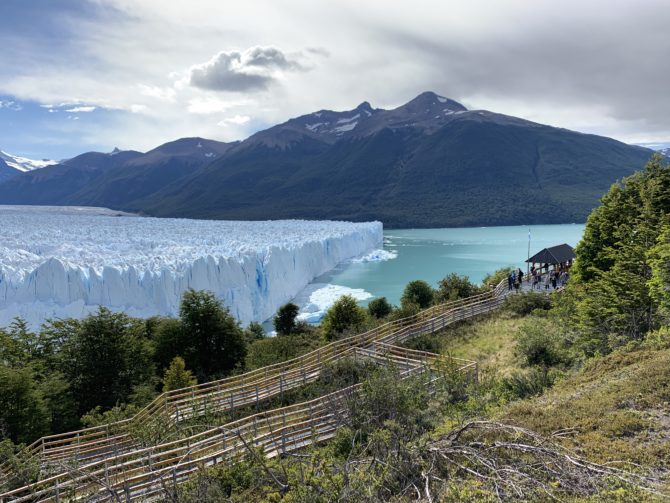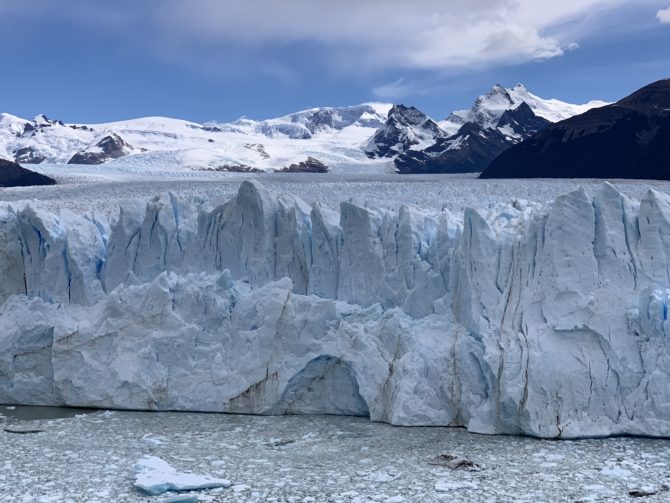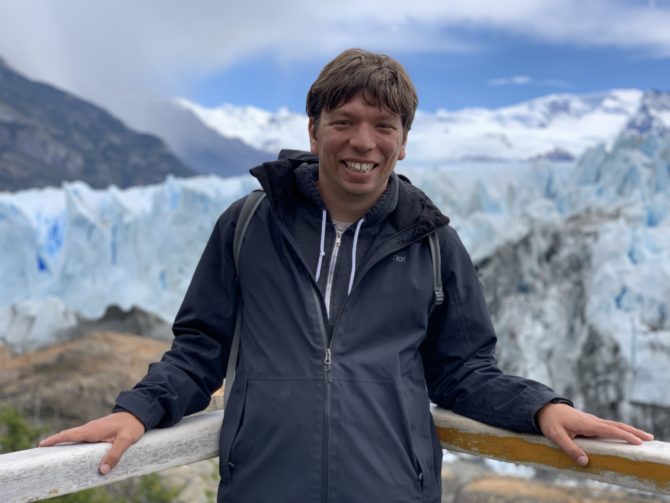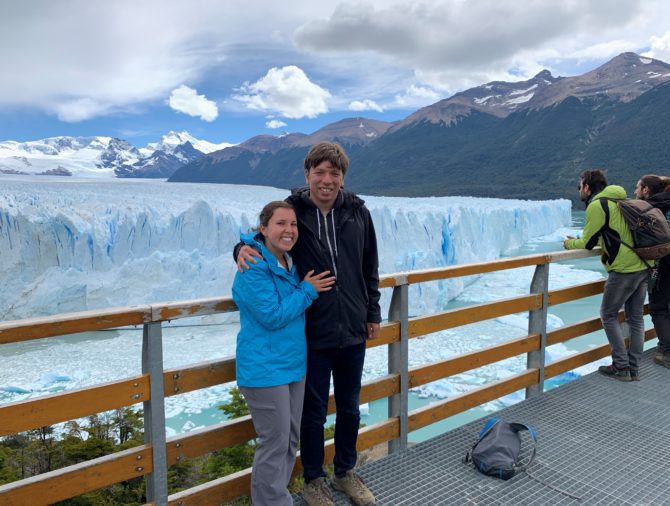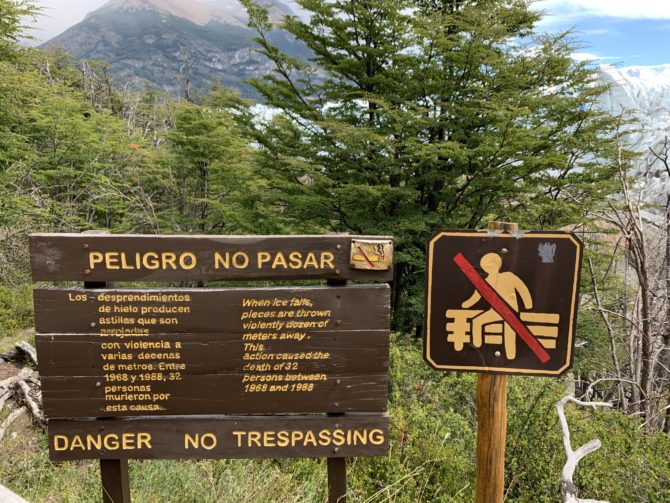 We haven't really done much else in El Calafate and are riding the bus back to Puerto Natales tonight to rent all of our hiking equipment and stock up on supplies. As you can see below, El Calafate does have some nice marshland by the lake where you can see flamingos and other birds, and the main street has a bunch of shops and restaurants to justify a couple of days' stay. It's really all about the glacier, though.