For the last couple of days we've been pretty quiet and chilled in the city of Punta Arenas, which is on the Strait of Magellan and is a frequent jumping-off point for other far-flung destinations – including Antarctica. "We're at the end of the world!" cried the owner of a lovely little café here where I had my first pastel de choclo*, and I've certainly started to make use of the jumpers which have otherwise just been taking up space in my backpack. It was also very strange when we walked home after midnight one night with light still visible at the edge of the sky.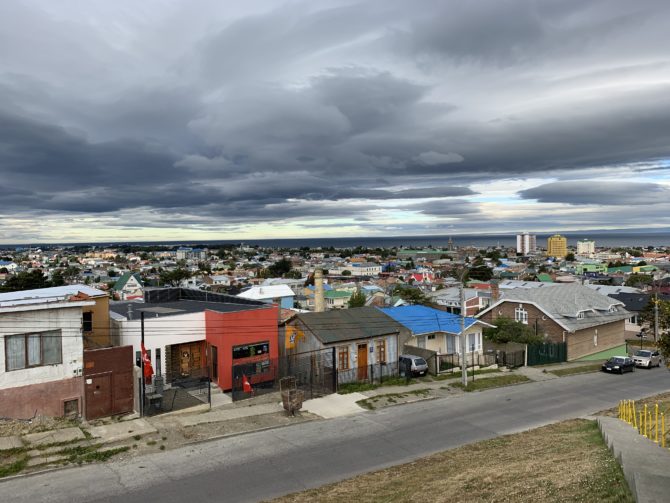 This is the city where Carolina grew up, and the most important thing I did here was reunite with her and Francisco to share some truly excellent pizza, drink a rhubarb-flavoured Pisco at their friend's bar and argue with Francisco about the logic of ice-cream cones. (In Chile, it is common to serve ice-cream in a cup with an upside-down cone on top. This is manifestly ridiculous, like putting an egg-cup on a plate of scrambled eggs.)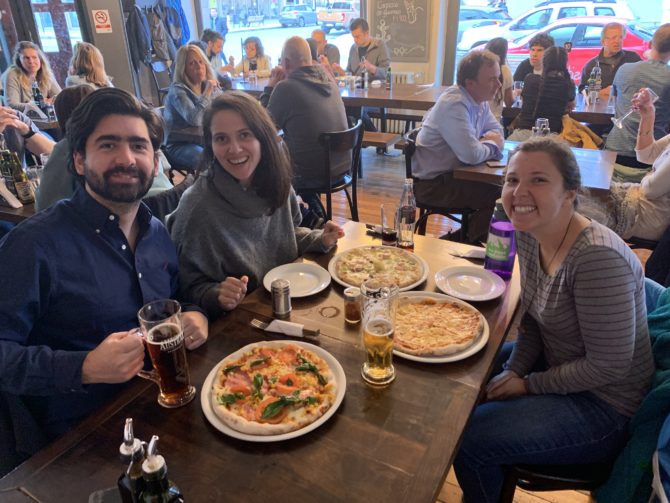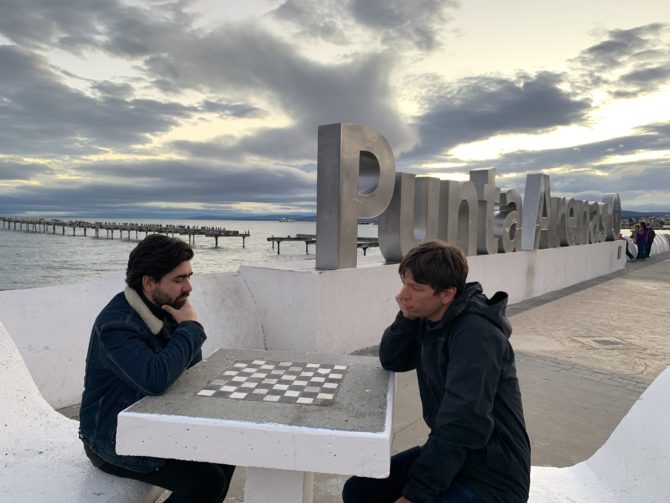 We also checked out the city's cemetery, which (Wikipedia informs me) made it into CNN's list of the top 10 most beautiful cemeteries in the world. It is very nice. It's also filled with the most phallic trees you can imagine. I'm not offering that as a pro or con, just stating it for the record so you can make an informed decision about your cemetery visits.
Other than this, we didn't do an awful lot of touristy stuff as we are saving our energy and money for the Torres del Paine trek which we start in a week's time. Our economising last night with a stay-at-home dinner was almost ruined when we were unable to work the AGA-style cooker, but luckily one of the AirBnb owners turned up before we had burnt off our eyebrows. (Apparently this is exactly what happened to their very first AirBnb guest.) Tonight, however, we ate out and shared this rather incredible cake.
*The owner of the café later asked to take a photo of us so she could share that she had foreign diners on her Facebook page. "Suddenly your Russian relatives will arrive!" commented one person.