We've spent the last week in Chile's Región de Los Lagos. The area gets marketed as the 'Lake District' which causes me a little cognitive dissonance (what do you mean another country has a district with lakes?) but the connection is actually fairly appropriate given the weather. Whereas Santiago reminded us both of California this region is much more similar to the UK, with cooler (but not cold) temperatures and short, unpredictable rain showers which confuse Randi.
For the first (and almost certainly only) time on our travels we rented a car from Puerto Montt and drove – via a car ferry – to the island of Chiloé where we spent our first three nights in a town called Dalcahue. While in Chiloé we had intended to visit Chiloé National Park but after missing the entrance and instead following Google Maps for far too long up a tsunami evacuation route which reminded me of Hugo III, Jungle of Doom we turned around and ate our sandwiches and beloved Cheezels on the beach instead, happy to have made it out alive.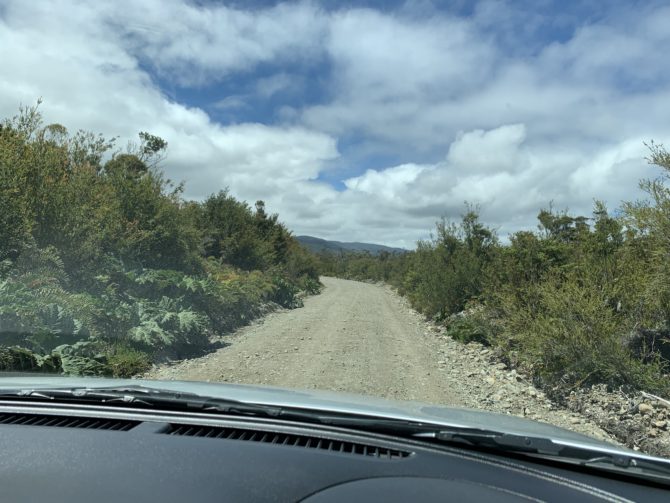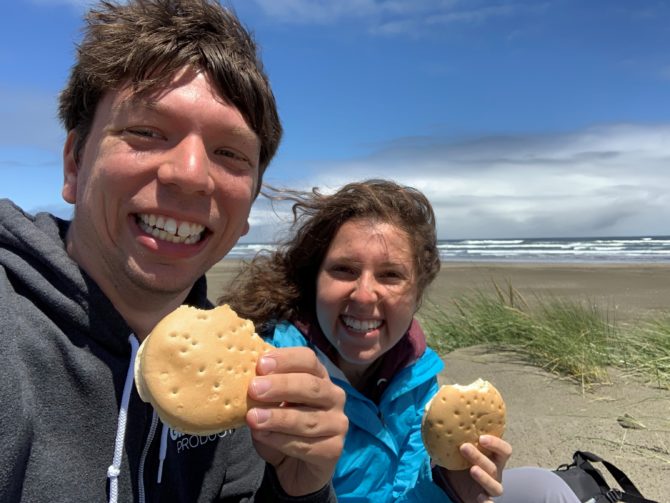 Shortly afterwards we picked up three hitchhikers (a Chilean, a Colombian and an Italian – I have no idea what happens if they walk into a bar) who wanted to go to the Muelle de las Almas which seemed like as good a plan as any. Ultimately the hitchhikers abandoned this idea when they discovered the entrance fee, but Randi and I persevered and had a good walk culminating in an awesome view.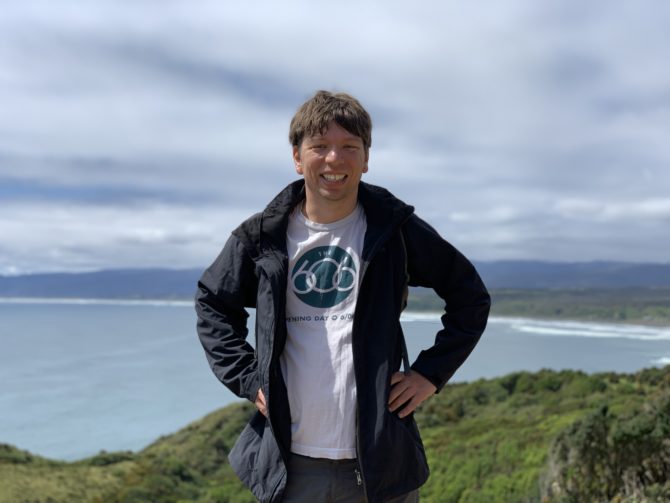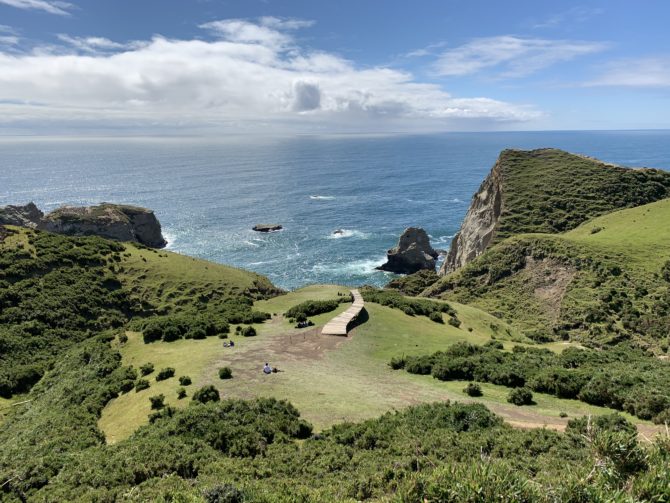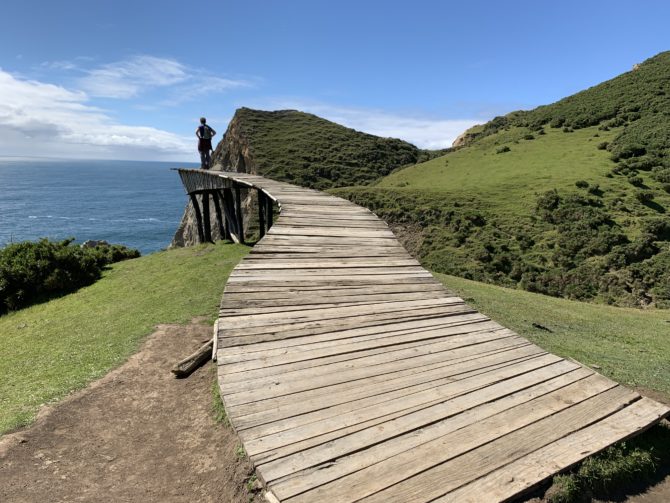 The next day we eschewed driving and caught a local ferry to a neighbouring island, ending up in the seaside town of Achao. (I'm pretty sure you don't pronounce this as a sneeze but it's too good to pass up.) This is going to sound unflattering, but with its grey skies and rain Achao had that faintly miserable air of the seaside which is very enjoyable and rather invigorating, especially after a hearty local lunch. (You can tell it's a local lunch place because there are no menus.) I can also confirm that the local bus service is much better than in the UK's Lake District.
Side-note: Chilean breakfast television is terrible. I know this doesn't sound like big news, but we watched the teenage son of a murder victim stood in the street for a full 45 minutes so that an in-studio panel could ask him questions and then debate the issue amongst themselves. 45 minutes! It was mesmerising.
Anyway, we left Chiloé and returned to the mainland for a further five nights in Puerto Varas. We're staying in a nice hostel and I particularly appreciate the morning tea, although (and I can't believe I haven't mentioned this yet) it is slowly dawning on me that all of the milk on our travels will be UHT, and it may be many months before I lay my hands on fresh milk again. I have new gratitude for growing up in a country with dairy farms.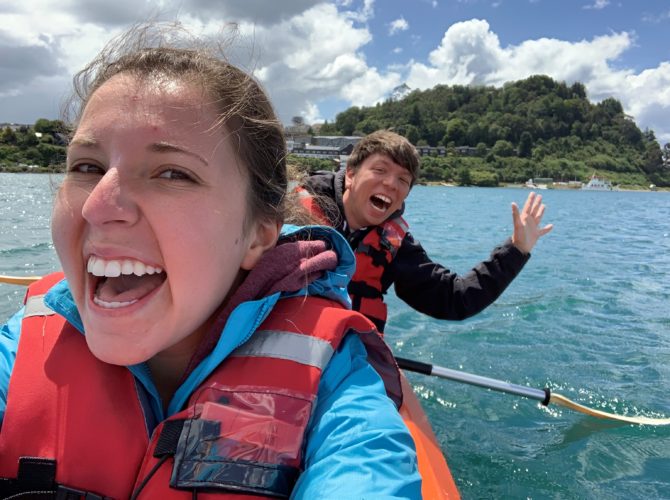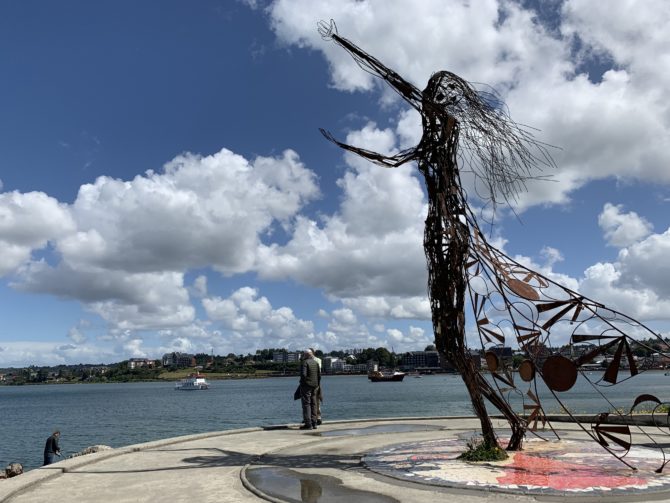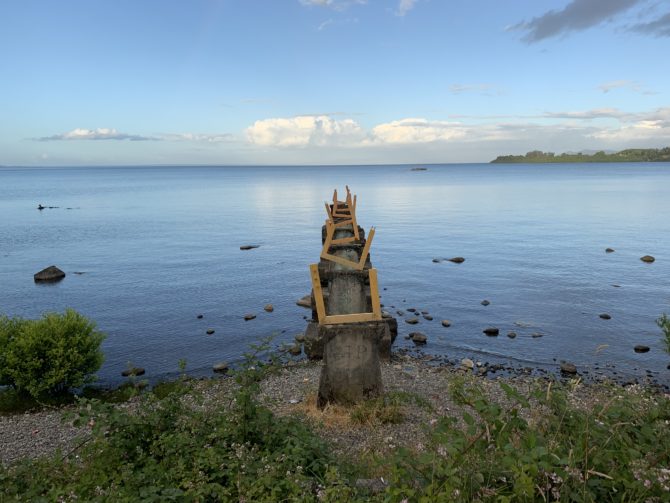 After some light kayaking on the lake (until we needed to go against the wind, at which point the paddling became a little less light) our first full adventure here was hiking the Desolation Trail. This name makes it sound a lot worse than it is as the hike is relatively flat – though at times frustratingly sandy – unless you choose to do the 4km tangent up the mountain to the viewing point. Naturally we got to this just as it started to rain, which made us feel smart for carrying raincoats and very accomplished for making it to the top but did rather mist up the view.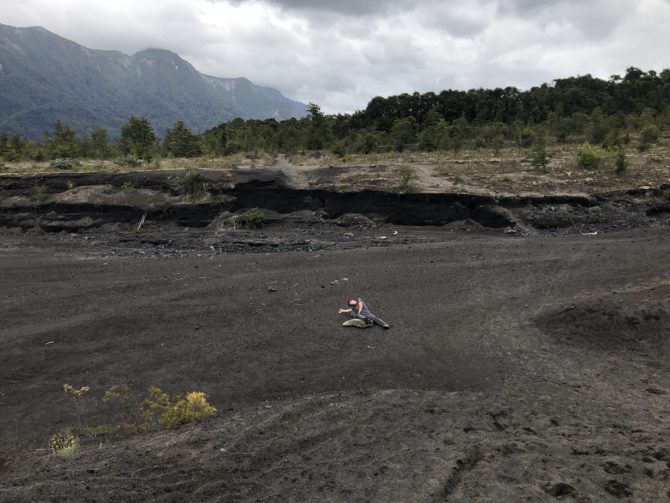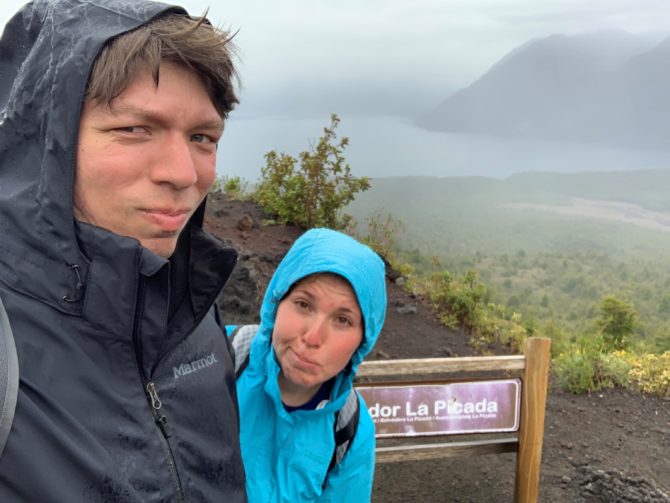 The next day we went whitewater rafting on the Petrohué River, which was insanely fun. I have to say that it made our rafting in Yellowstone feel rather tame, as the rapids here were much bigger and almost enveloped the whole raft. Highly recommended if you are in the area, and for a small additional fee we also got the best set of photos I have yet seen on this kind of tourist activity.
We got back in time to join our hostel's New Year's Eve barbecue, and while we did technically stay up until midnight this year (not always a given, especially when travelling) we were already in bed by this time and only heard, rather than saw, the town's fireworks over the lake. I'm sure they were lovely.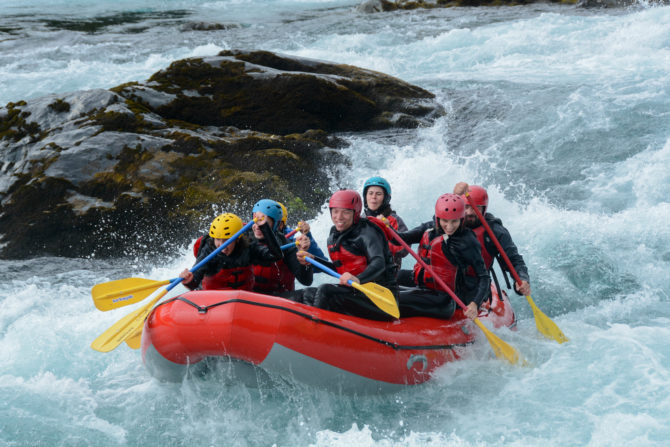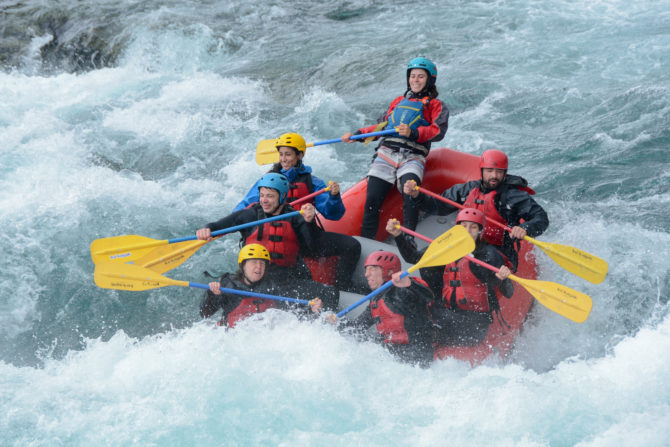 With no New Year's Day hangover we were free to rent bikes from our hostel and cycle their recommended route to the town of Frutillar. This proved more challenging than we anticipated, beginning with some very bumpy unpaved paths before joining cars on the road. In theory the total length was 32km, but you should discount the not insignificant length I spent walking my bicycle up hills and then sometimes down the other side again, not being a big fan of steepness in either direction. You can get a sense of our struggles by the fact that we had planned to have lunch in Frutillar but ended up eating dinner there instead. (Fortunately we were able to leave our bicycles there rather than riding them all the way home, which would have killed me.)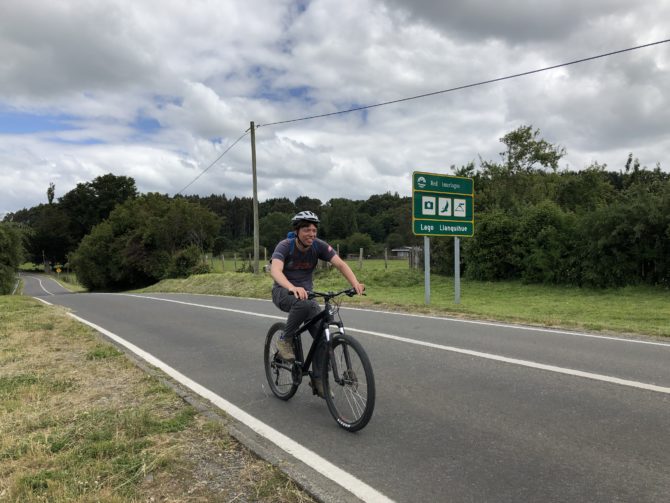 That said, as the pain/terror of the ride fades, I can say now that I'm glad we did it and it certainly felt like a healthy start to the year. After a very hearty meal we came home to watch the Doctor Who Special, which on the whole was rather a triumph. It's not easy to do something new with the Daleks while keeping them frightening and I thought this was an excellent way of reintroducing them to the show.