After five years' worth of American Thanksgivings under my belt, this Saturday we had a bit of a role reversal and played host ourselves to a (slightly early) Thanksgiving dinner in London. Along with my family we were joined by Tash's friend Lucy and our American cousin Tessa, who is away from home while studying here, so we tried our best to recreate an authentic Thanksgiving experience with plenty of food, drink and group declarations of thankfulness. (Randi considers the traditional "go around in a circle and say what you're thankful for" version unacceptably sentimental, so instead we have stolen Catherine's family tradition of giving thanks for items in alphabetical order.) For games we played the rhyme-fest Obama Llama, and among the many high-quality dishes I think Katie's pumpkin pie deserves special praise for fulfilling the Thanksgiving brief. Hurray!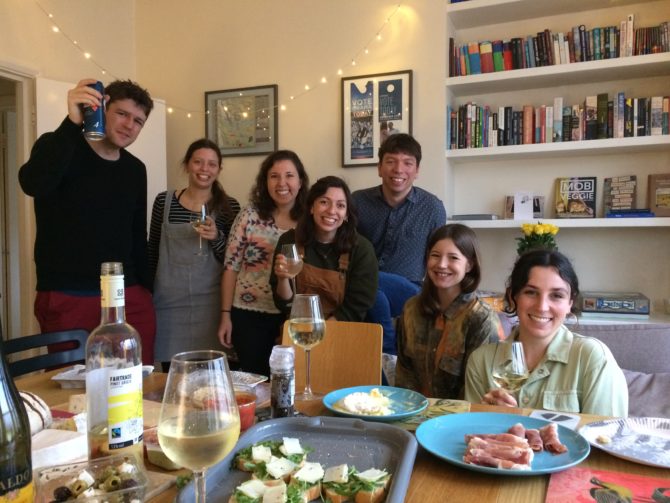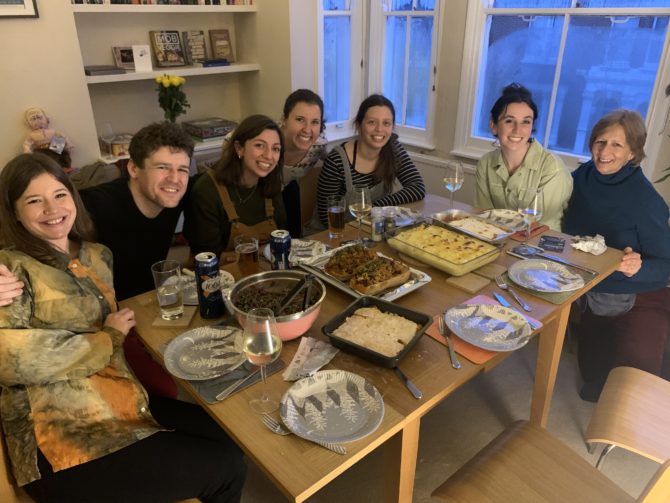 This is obviously a great time of year to squirrel away inside on the sofa and watch TV, and recently we've been enjoying both David Attenborough's Seven Worlds, One Planet and the new adaptation of His Dark Materials. I watched the first episode of Lyra's great adventure to the North with my sisters and it brought back wonderful memories of us all reading and enjoying the original trilogy of books. There are some images from these stories – especially in The Amber Spyglass – that really will stay with me for the rest of my life, and I hope this time (unlike the aborted film series) that they manage to get to them!
Last week I was also delighted to get to see Tim Minchin at the Apollo after Andrew and Bonnie had a spare ticket going. (Side-note: it is a real flaw of English that there is no collective word for 'aunt and uncle'. A real flaw.) Minchin's blend of great musical talent, wit and rationalism is wonderful, and I enjoyed every single performance from the intimate to his grandiose rock opera. That weekend, Randi and I were back with Andrew and Bonnie (see, still no collective word for them) – plus Frankie, Anya and Tessa – to meet my newest cousin: little baby Lena and her adorable (but very judgemental) face. With all of the Americans and pseudo-Americans floating around the family, I wouldn't be surprised if she ends up at a Thanksgiving of her own one day.