Belated Happy Thanksgiving! This year, we took advantage of Katie being in London to celebrate one weekend early, reuniting most of our 2019 Thanksgiving crowd for Randi's menu of cheesy broccoli casserole, corn pudding and sumptuous mashed potato. And, in an autumnal twist to my 'first mulled wine of the season' ribbon-cutting moment, we also enjoyed a large pot of warming mulled cider as we gave thanks for things in alphabetical order and played some riotous rounds of Happy Salmon: the party card game where everyone plays (and yells) at once. My guess is that the playtesting of these games doesn't consider first-floor terraced flats with neighbours in three of four directions – sorry! – but it's Thanksgiving, and you gotta have fun on Thanksgiving.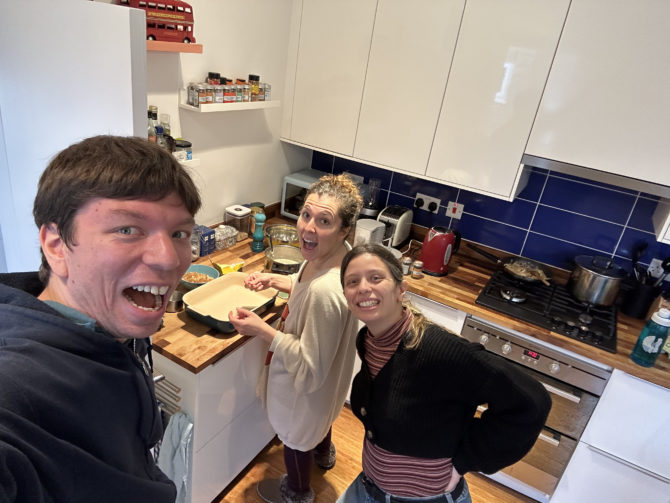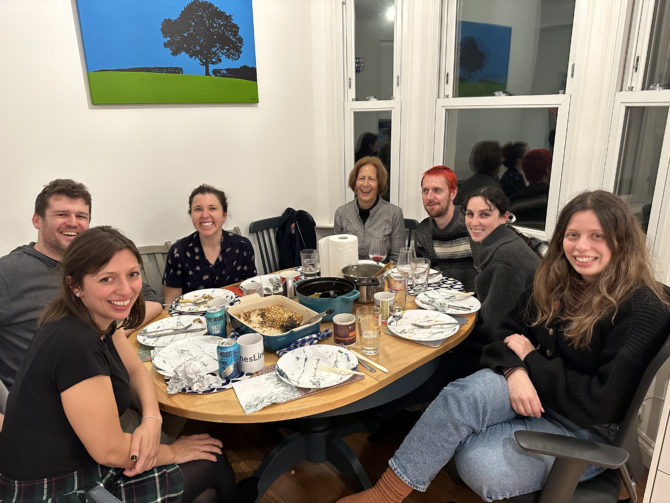 Katie stayed with us for a few more days, including the slightly surreal working hours where we worked together from the same home office. (While we didn't get a chance to try switching jobs and seeing if anyone noticed, I can confirm that we both adopt the same unhealthily hunched position in an office chair. Not sure if this is a Tash thing too.) Aside from work, we also redeemed the Monopoly Lifesized tickets which Katie bought me for my birthday, and I'm delighted to say that – together with our team mates Andy and Jade, plus our 'Scotty dog' human Monopoly token – we came second out of four competing teams! Although, if we're being honest, our purchase of the Gas Company should have immediately guaranteed victory in these troubled times.
In case you're wondering how Monopoly Lifesized is actually played: although in theory there are escape room-esque challenges to complete on each board square in order to build property, in reality they are all pretty easy and the predominating spirit is really 'zany novelty fun' rather than anything very competitive. I really enjoyed it, and our meal in the Top Hat restaurant afterwards, although it does sadden me that Hasbro insist on repeating the false 'Charles Darrow invented Monopoly' story even though the true origin has been documented over and over again for decades now. And the true origin – it was invented by Elizabeth Magie as an economic satire and had a whole 'anti-monopolist' second set of rules – is just much more interesting than "some guy made it up for no reason".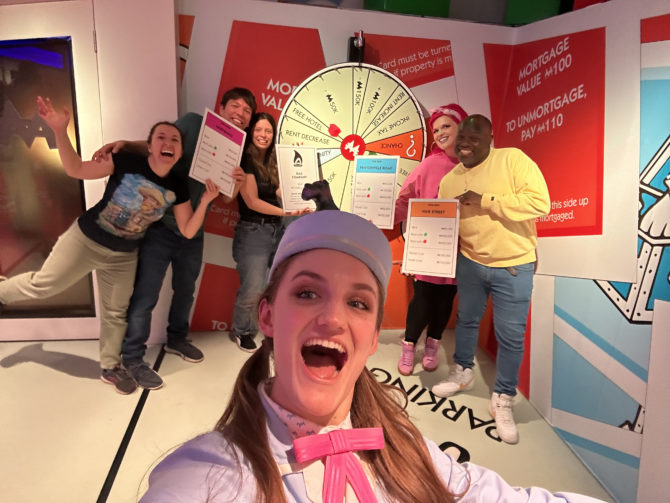 But the original reason for Katie's visit was to go see Ingrid Michaelson's Christmas concert. Through bitter misfortunes Katie has waited maybe half her life to see Ingrid Michaelson perform live, and we were eager to join her after an eight-year gap. (Wait, eight years? Really? That's frightening.) Despite the fact that almost everything Katie told us about the gig was a lie (we could not buy drinks, there was no standing section, and it was not exclusively Christmas themed) we loved the show, which alternated between Ingrid classics – including the song we chose for our wedding ceremony – and festive songs.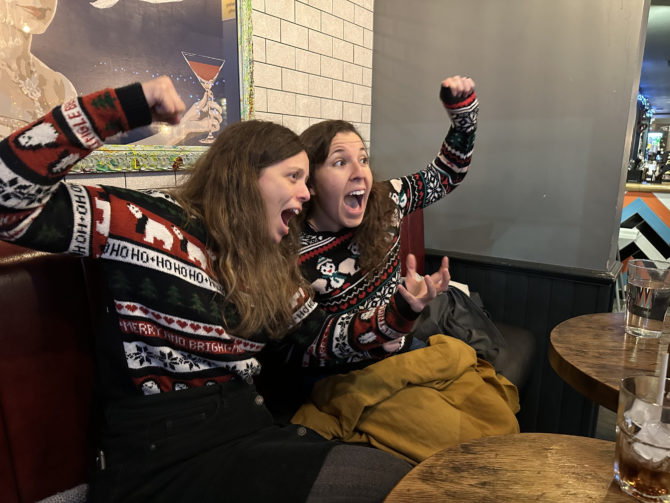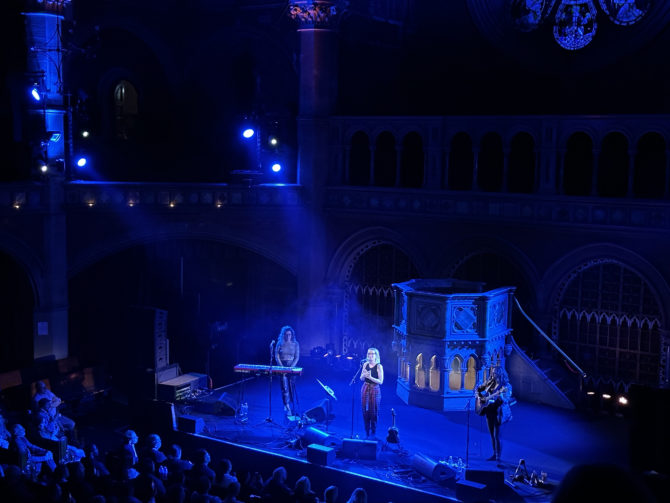 Recently we also hosted Randi's colleague Daniela for a sleepover, while I had another pub meetup with my uncle Andrew and attended the 2022 Travolution awards with some colleagues from work. (Props to the comedian Rhys James for making the most of a corporate awards gig.) And last weekend, I was very excited to make a rare outing to the cinema with Randi to see Glass Onion, the sequel to 2019's Knives Out in which Daniel Craig returns as master detective Benoit Blanc. Massive thanks to Katie for tipping us off that Netflix had begrudgingly allowed a tiny theatrical release, because it's a wonderful film and we both laughed a lot all the way through. Bring on the next one!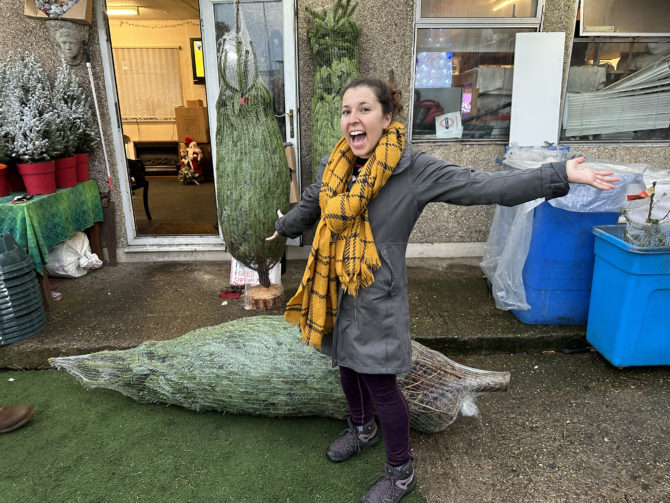 Finally, a confession: this year we broke the rule that you don't get a Christmas tree before December. In our defence, Randi will be out of town just after Christmas, so she wanted to maximise her exposure while she was still around. And all of the preceding events in this post had already put us in a holiday mood. So, please forgive us. It's also a particularly big specimen this year, which we didn't fully appreciate until we got it home and realised the top was firmly out of Randi's reach…