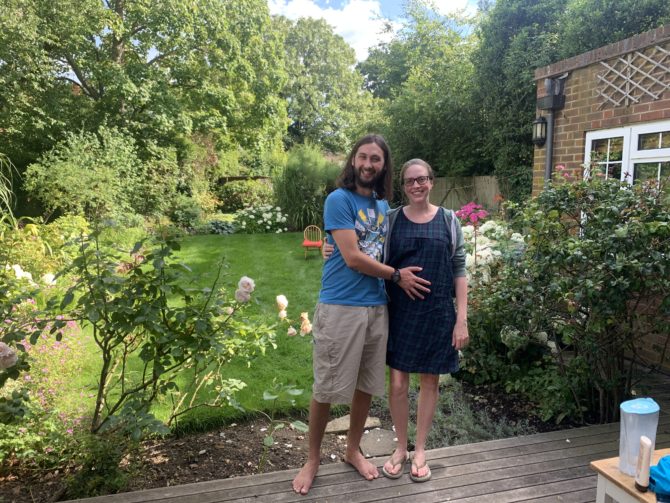 A quick mini-post tonight, since I don't want to fall behind on blogging even though things are still rather quiet. (It's funny – it had started to feel that pre-lockdown life was a distant memory from many years ago, but now even things which have happened since the pandemic feel like an age away.) The most exciting development was that today we ventured the furthest away from home we've been since the pandemic began, catching a quiet weekend Thameslink train all the way up to Hendon and then walking to Kingsbury for a wonderful afternoon in Josh and Anna's garden.
We've been dipping our toes into other little pools of normality too. I was one of those clichéd people who were desperate for a haircut last weekend when barbers reopened, and I promise this was less about looks and more about the annoyance of brushing it away all the time. But in the before-times I would never have believed that I could ever have found a haircut so… exhilarating. Even more excitingly, Randi and I finally found the perfect place for a holiday at the end of this month after many desperate days of trying to fulfil a long list of criteria. So now we are both extremely keen to stay healthy, because we could both do with a break.
Many congratulations to Katie and Kim for completing their epic 17-week run of weekly Thursday-night quizzes! On the final installment, our team bagged a podium finish which we're very proud of. Off the back of one of Katie and Kim's 'Film Plots Acted Badly' segments I was also introduced to The Devil Wears Prada last weekend, which was very enjoyable but has slightly deterred me from pursuing my dream career in the fashion industry.