We made it! After two more weeks of not getting sick – including at Katie's wonderful birthday picnic in Victoria Park where she was (hopefully) impressed by our amateur production of The Five Doctors Acted Badly – last Saturday Randi and I both set our Out Of (Home) Offices, donned our fancy new reusable masks and began our train journey to the town of Church Stretton in the Shropshire Hills.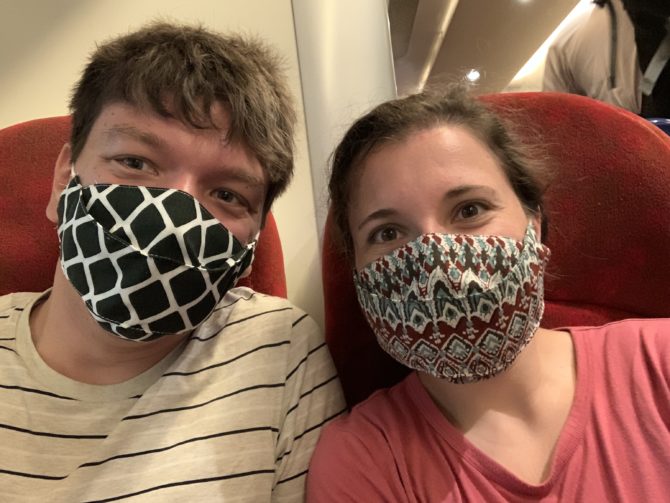 It really did take a lot of frustrated searching and many, many browser tabs to find an affordable self-catering cottage in a town which was simultaneously easy to reach, situated on a bunch of hilly walking routes and also had a bunch of pubs, takeaway options and a supermarket. Thankfully, Church Stretton ticks all of these boxes! I was also a little bit worried about rocking up somewhere too small and isolated where the residents wouldn't be thrilled about incoming people right now, but I think Church Stretton is enough of a tourism-focused town to want visitors and we certainly never felt unwelcome anywhere.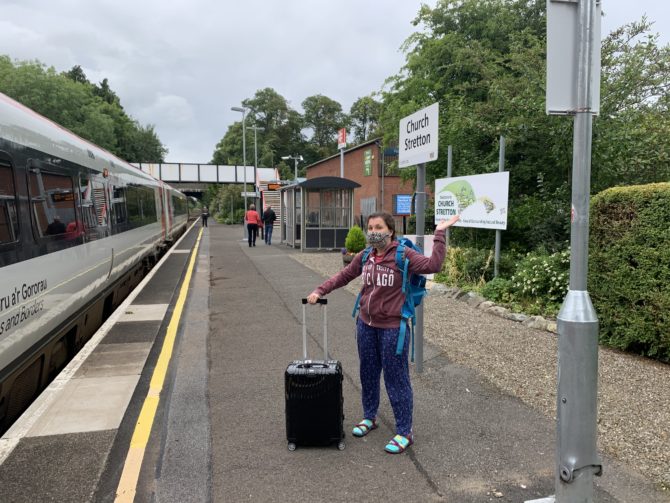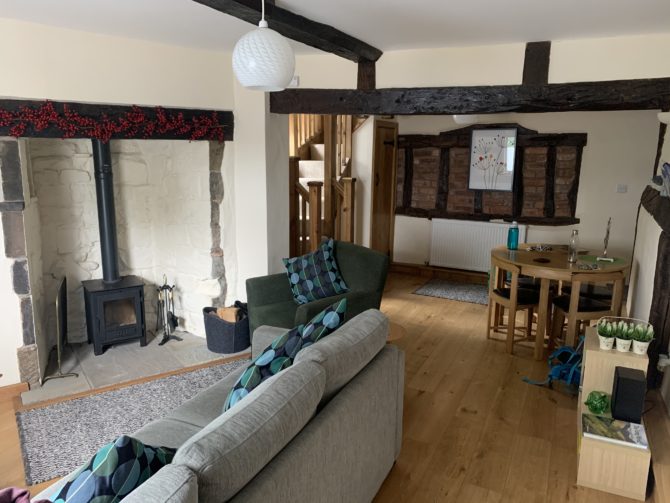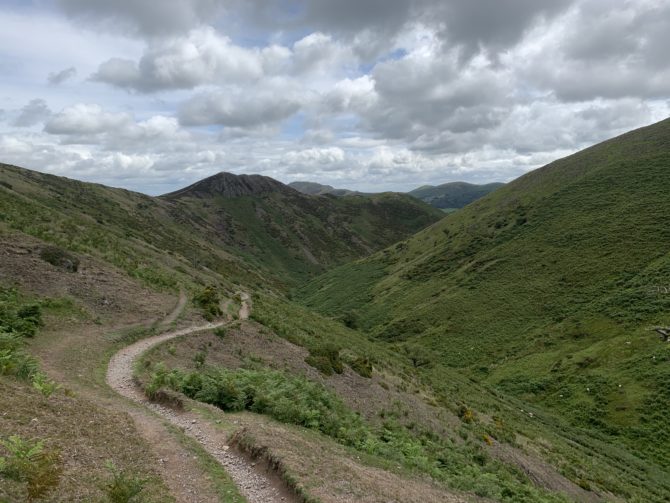 In general we alternated between decently long hikes (e.g. Caer Caradoc or Long Mynd, both of which sound like they come from the Narnia books) and lazier days of reading and playing Dominion. Things also took a surprising turn one evening where we consumed all of the complimentary wine and popcorn in the cottage and binged on CBBC's entire evening schedule. But the obvious highlight was all of the food: some excellent takeaways, but also breakfasts at Berry's and many pub meals in the inviting beer gardens of Church Stretton and nearby Little Stretton.
I know pubs have been open for a little while, but I'd been holding off until our holiday so hadn't yet experienced that quintessentially British tradition (est. 2020) of providing your contact details at the bar before being seated. (I mention this mostly because all of our American friends seem bemused that this is socially enforceable.) I wasn't sure what to expect, but the impression from absolutely everywhere is that people are really trying their best to comply with the rules and run their businesses at the same time, and there was always plenty of outdoor space to be able to relax. Summer is saved!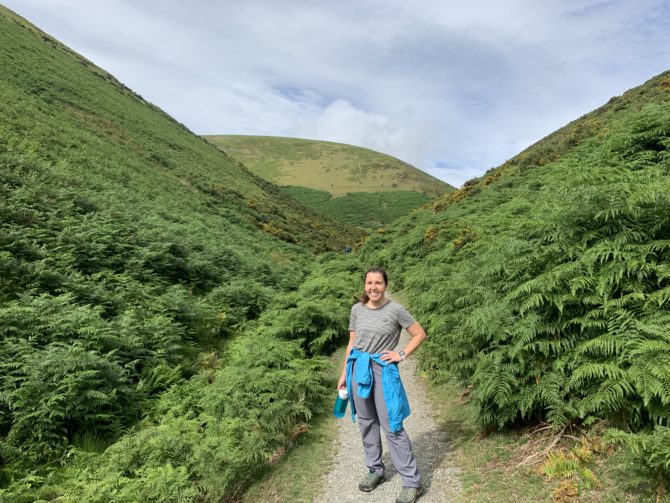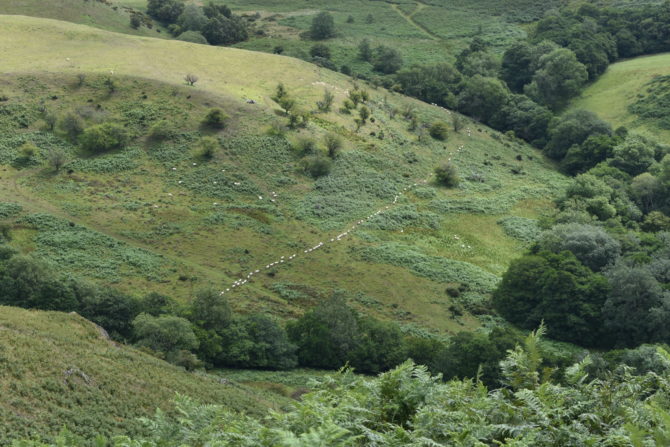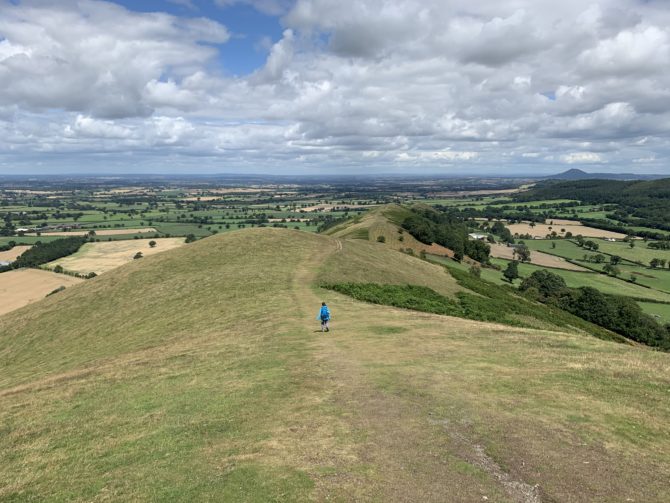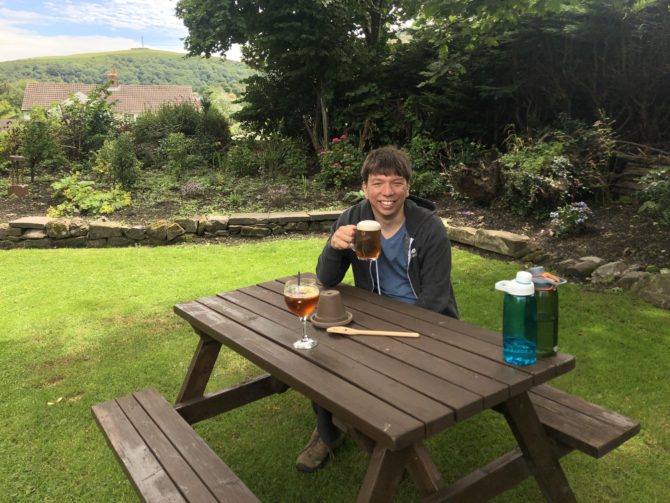 We hit the highest temperature on our last day, which made it the perfect moment to go swim in the Carding Mill Valley Reservoir. Well, I say 'swim' – while my mum would have been happily doing lengths, we were content for a very brief dip before sitting with our legs in the water as we watched kids jump off the bridge with varying degrees of athleticism.
I have to admit, watching both the children cajole each other into the water and the older teenagers chat, gossip and intone ruefully to each other that such-and-such "should have been a TikTok" did make me feel very old. As we dried off in the sun, I realised that we're both totally invisible to them now; like the Borg, teeangers only perceive people around them if they are sufficiently interesting and don't even see the others. Still, it was nice to see so many families enjoying themselves again.