I'm aware that in a couple of years this blog has gone from Machu Picchu and Angkor Wat to "country walks through fields skirting the Greater London boundary". But it's almost October, and we're trying to avoid substituting our summertime picnics with warmer but coronavirus-friendly indoor gatherings, so long outdoor walks are the obvious fallback. Since my last post we've managed two more London LOOPs which really brought home the incredible diversity of styles and landscapes on the outskirts of the city.
This wasn't so true walking from Ewell to Kingston, where the highest high was the genuinely amazing Malden Manor Mosaic under a railway bridge and the lowest low was an absurd street of semis where every single home had plumped for a custom name rather than, y'know, numbers. (I'm sorry, there's nothing wrong with calling yourself "Rose Cottage" if you live between the Post Office and 12th century church in a quaint country village. But on a normal street it's just silly.)
The next section, though – which runs from Kingston to Heathrow Airport Hatton Cross) – is quite the journey. The first half goes through the ginormous Bushy Park, which others have raved to me about and I had high expectations for. Expectations met. It's a park where the path takes you past rutting stags facing off against each other in prime mating season before diverting into a second beautiful 'Woodland Gardens' park-within-a-park in case you're sick of the first beautiful park by now – the spiritual opposite of running a motorway over another motorway. We're already planning a trip back.
By the other end of the walk, however, you're getting closer and closer to the huge ecosystem of Heathrow Airport so things get a little… weird. Hounslow Heath was the site of the first regular London airport a century ago, so now it just has an eerie "what if all the humans died off?" quality. No-one else was around. We were unnerved. One of the London LOOP markers had been replaced by a scrawled handwritten sign. We grew paranoid. After we passed into the adjacent wood we walked past a group of men laughing and drinking together by a campfire just off the path, like a cheerful troupe from the post-apocalyptic Station Eleven. We hurried on. And then we reached Hatton Cross on the outskirts of Heathrow, flanked by grounded aeroplanes (which now feels like a glimpse of another reality) and a sad, solitary horse looking on from a tiny field by the A30. In retrospect, I'm glad I didn't find out about the venomous adders until we got home.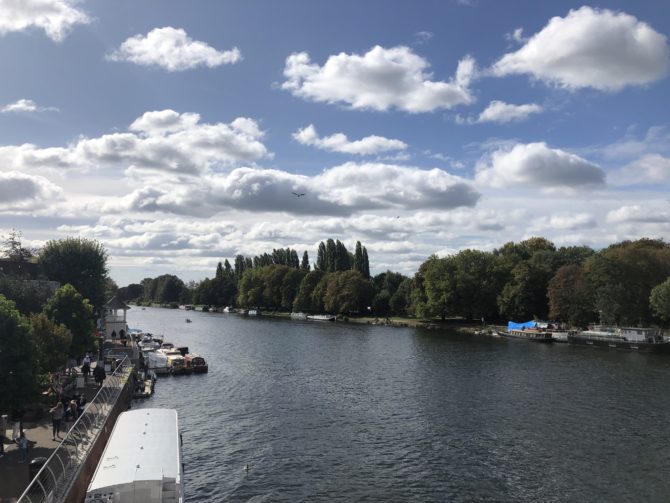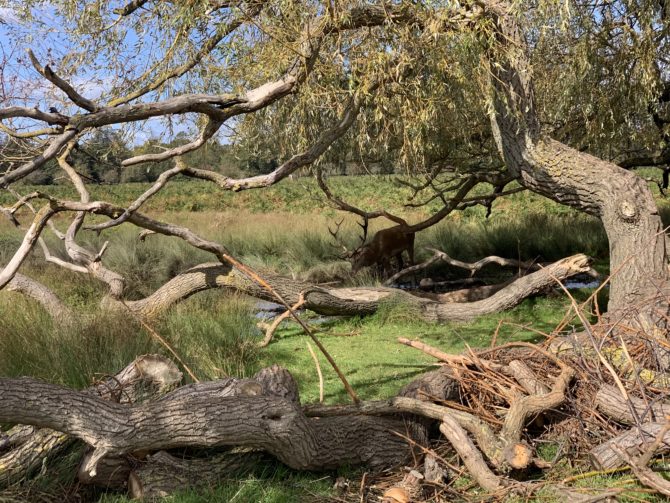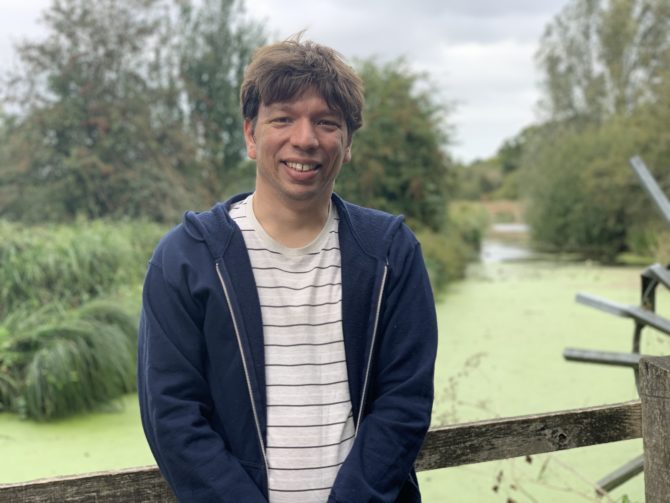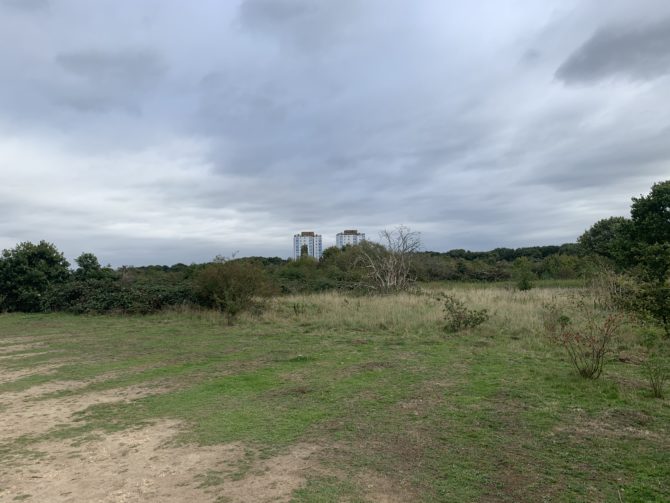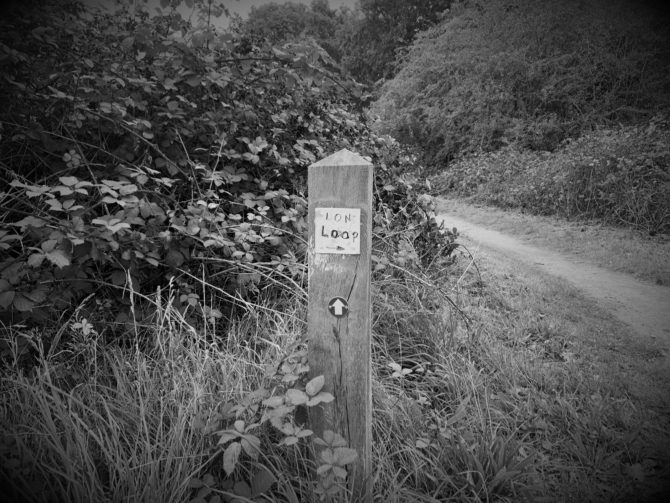 I know you're sick of reading about walks at this point but I have just one more – and that's last Sunday's jaunt with Erin to Oxted, just outside of London, for the Oxted Circular Walk which Randi found. No post-apocalyptic vibe on this one, though, just a decent trek through fields of sheep, Peter Rabbit's Post Office and the "awkward little path" we were warned about in the very detailed walking instructions, which we thought sounded like the name of an alternative rock band from the 90s.
My eternal thanks to the staff of the Lincoln Park branch of REI in Chicago back in 2017 for finding me decent walking shoes 😀
Brief summary of September when we haven't been walking or working: finishing the BBC's thought-provoking Manctopia series on housing development, land use and homelessness in Greater Manchester, starting the new series of Bake-Off and enjoying a virtual board game night powered by Board Game Arena (why did nobody tell me about this before?) with Katie and Kim. And yes, we're still trying to buy a flat. Rest assured it'll offer great access to walking routes.