We did it! About a year and a half after starting the London LOOP, yesterday we combined our final three sections together and after about 24km of walking our tired legs returned us to Hatch End Overground station where we first set out in April 2019. Hey, at least we've crossed off one thing this year.
Between us we also took a lot of photos along the way, so here is our actual route(ish) stitched together from 800+ geotags: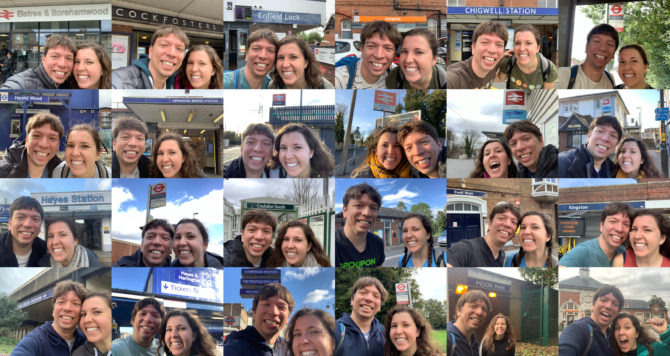 The final walk was a medley of everything great and ridiculous about the Loop at the same time: canal towpaths to cross over and then back again, golf courses with stringent signs about keeping to the footpath, directions which became increasingly obsessed by electricity pylons, beautiful woods with occasional families on a day out, muddy farms with fields of horses, cows and (more curiously) swarms of ducks, patches of pure, undistilled suburbia ("this is a private road") and border signs beside busy highways welcoming you to the Home Counties. Apparently Hertfordshire is the "county of opportunity" – who knew?
As we approached the corner of the muddy field where Section 14 officially ends I felt a little sad. Notwithstanding the six month lockdown break it has been a really lovely routine every few weekends to wake up early, grab a carefully-timed combination of trains to an obscure station and walk another portion of the city's perimeter. And while I am excited about starting another of TfL's Walk London routes (after coronavirus has calmed down again) I don't think any of them will be as varied or as all-encompassing as the Loop, with the one constant of London's central skyline forever popping in and out of view as a familiar but distant friend.
Just before we got to Hatch End station, Randi popped into a pub to use the loo and as I was waiting outside I could have sworn that her former boss – who I've only met a couple of times – walked by on the pavement. But I knew that she lived near us (making Hatch End about as far out of her way as possible) so I dismissed it as impossible until Randi texted her later to check and – indeed – she really was in Hatch End for the day. At one level it was just one of those weird, funny coincidences but, for me, it was also symbolic of the greatness of the city. Walking the Loop means walking through hundreds of small urban villages (and many not-so-urban villages), each with their own makeup and history and stories. But they are also connected, through all of London's transport, so that it feels totally possible and reasonable to travel from one extreme to another without going 'out of town'. I remember that feeling of possibility when I got my first Oyster card aged 16, and I still feel it now.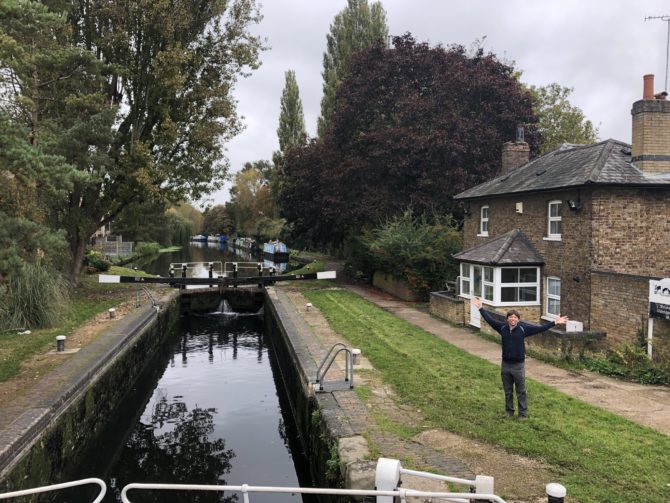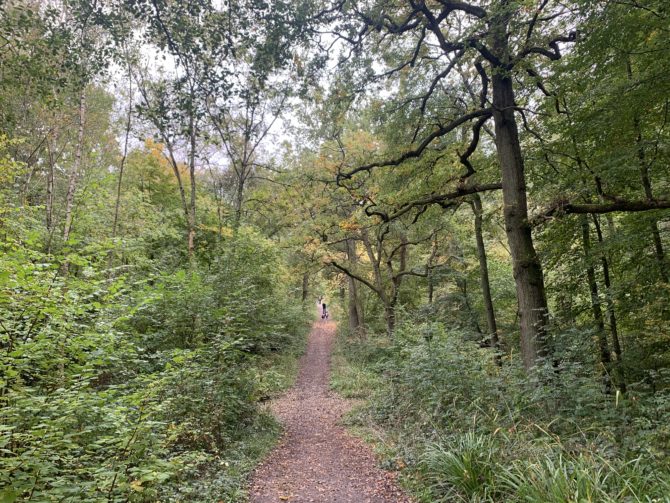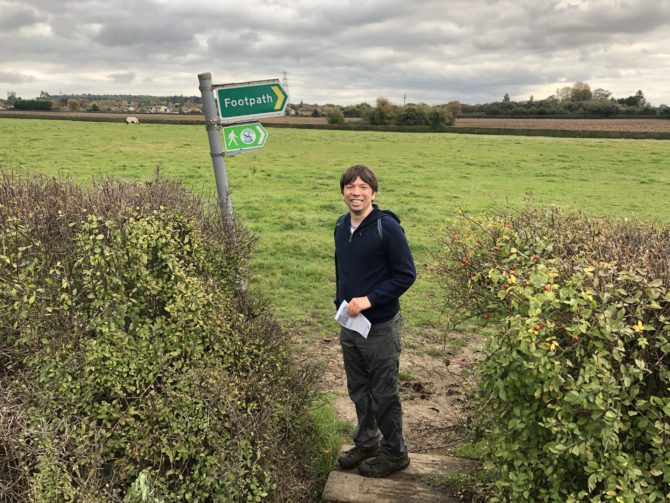 On Thursday night, with Tier 2 announced but not yet in force, we also had a last hurrah of indoor socialising with Amy, Adam and Paul at a pub comedy night in the Tulse Hill Hotel. On the one hand it was a very 2020 arrangement: try doing stand-up comedy from a spot in the middle of the pub while masked waiters duck and weave around you to direct incoming guests through the hand sanitiser / QR code / text confirmation shuffle. But it was also a fantastically fun, carefree and light-hearted night… like something from one of those olden times films when people went to social events with friends.
Over the last few weeks we've also started the new series of Bake Off, tried to be good citizens by getting our flu vaccines (although with stocks running low it was unclear whether we'd actually just made things worse for people who really need it) and visited Abbi, Paul and Jack in Chelmsford for all-you-can-eat pizza where new slices are continually brought to the table and offered around in a revelatory "wait, why isn't all pizza served this way?!" arrangement. But the absolute highlight of recent times was this afternoon's trip up to Kingsbury to meet newborn Cora. She is an amazing baby and we love everything about her. Especially her yawns.