When Randi and I booked this week off work to follow the US election I didn't actually think we'd need the whole week to get an official result, but it paid to be cautious. And I'm very glad we had the padding because between Tuesday night and Saturday afternoon it has felt like one long hazy day of watching CNN's indefatigable John King plough on and on in front of his magic wall, with occasional breaks for me to nap, go on nice local walks, lose to Randi at Dominion (the margins were very close), read about 1970s North Korean kidnappings and watch episodes of romantic comedy Love Life. But now, finally, it's done. Biden won. The Trump nightmare is over.
I have incredibly mixed emotions here. It's really hard to convey, especially to British people, why it matters so much that Democrats likely won't control the Senate. I think people over here treat this as a minor technical impediment or something akin to a weak parliamentary majority, but it's much more fundamental. It doesn't just make legislating next-to-impossible, it also sets up the inevitable backlash in two years if Biden is perceived as failing in the midst of a recession.

And even for Democrats in the US, it's far too easy for people to fall back to blaming Mitch McConnell's inevitable 'obstructionism' and 'failure to compromise' as the reason for gridlock, as if Republicans in the Senate should be expected to help them out. That's wrong. The problem is not Mitch McConnell. The problem, as ever, is that the US has just held three different national elections (President, House, third of the Senate) with three different sets of rules and so, as usual, it has three different results. Be very wary of anyone who tells you that an elected House of Lords will fix British democracy, kids.
On the other hand, Biden is clearly the best choice for getting something done in these circumstances, and if that something is 'only' getting a grip on the pandemic then that will count for a lot. But more importantly, anyone who reads this but doesn't care about the structural political blah blah blah and just wanted to see the back of Donald Trump also has a point. It matters, and it feels so, so good, that the power and status of the US Presidency will no longer be granted to someone so small, so ungracious and so unkind. It matters that a child who's just forming lifelong opinions about what's normal and what's not sees Kamala Harris as Vice President. So it's a good week. Much better than four years ago in Toledo.
Originally, we planned to watch the count from an Airbnb in Devon. But when the new national lockdown was announced on Saturday (commencing on Thursday) we did some emergency last-minute holiday replanning (special thanks to the guy in the Trainline call centre who was rooting for Biden from Mumbai) and travelled down to Seaford in Sussex on Monday night for a wonderful 'last hurrah!' pre-lockdown restaurant dinner which included cocktails, camembert and multiple desserts. The next morning we woke up early – hours before any polls opened in the US – and set off on an Election Day coastal walk along the Seven Sisters cliffs to Eastbourne. It was a beautiful day (after a short rainy burst) and the ideal way to pass the time if you're not, y'know, voting.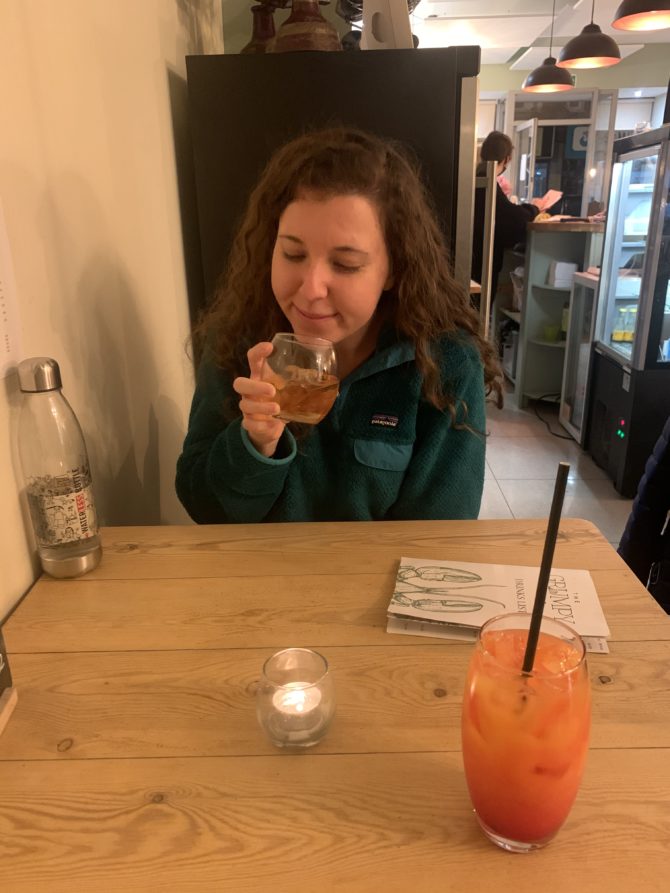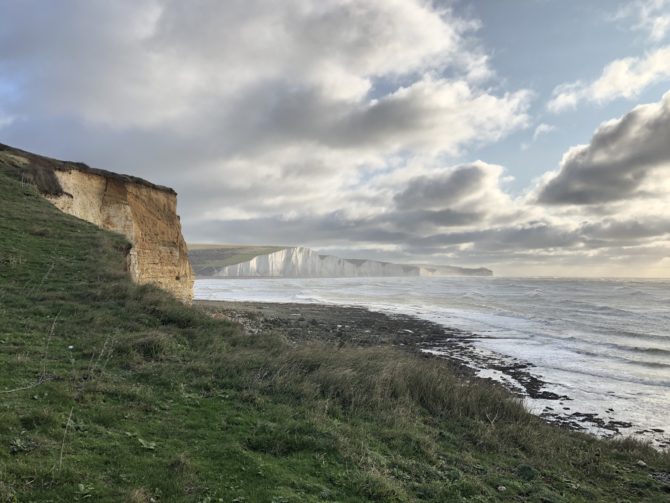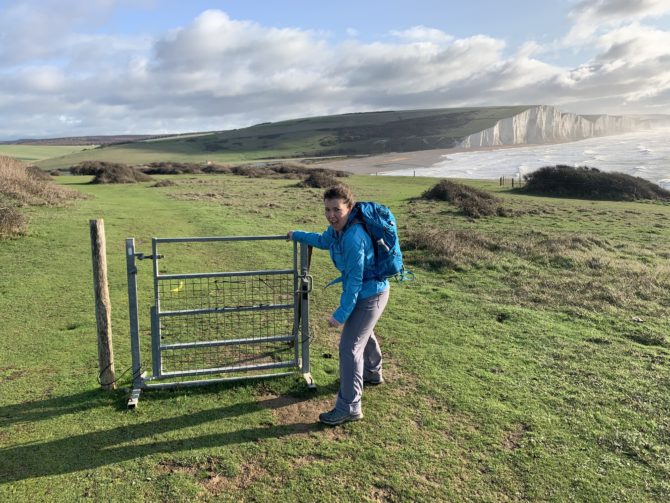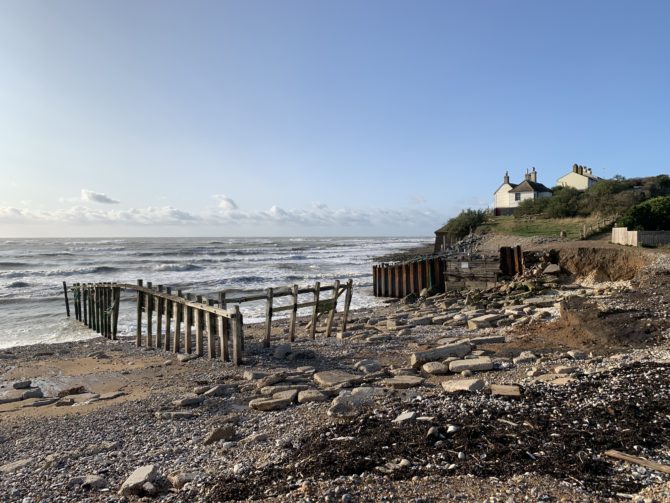 On a totally non-election note, two weekends ago we were browsing for something to watch and alighted on Knives Out – a really fun murder mystery film starring Daniel Craig as an (implausible Southern) private detective trying to follow the clues to the catch the killer in a big ole' country house.
It was an especially good watch on a dark and stormy night – lashes of wind and rain against the living room window – which set the perfect ambience. So if you're looking for an entertaining escape, check it out on your next unforgiving winter's evening!