We made it! Fair warning: this is going to be an exceptionally joyful blog post, because Randi and I finally made it to the US and back after three whole years of being away. In fact, our United flights were mostly covered by credit from our aborted holiday of April 2020, so we had a lot to pack in.
Our first stop was LA to stay overnight with Randi's brother, Alex, and his partner Lia. They kindly shepherded us from the airport to an outdoor restaurant for dinner (because you can do outdoor dining in November in southern California) where we had a lovely time pretending that our sleep wasn't 8 hours behind where it should be.
The next day, suitably reset, we spent some time together at the Huntington Botanical Gardens before moving on to Randi's parents in Yorba Linda. This was a perfect place to relax into holiday mode – beautiful gardens, including some fearsome cacti, and all in sunshine.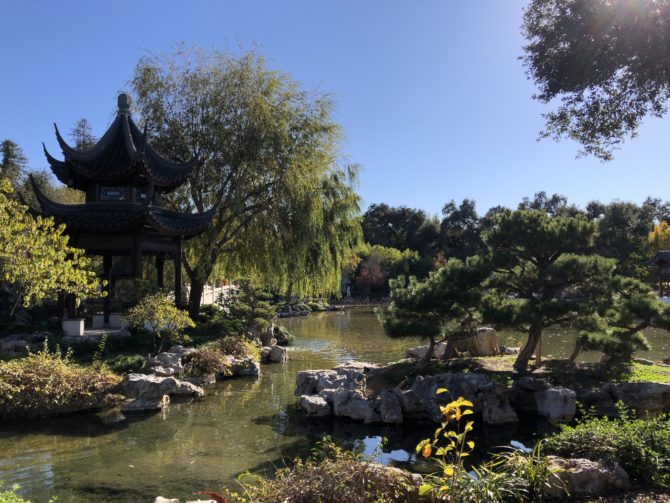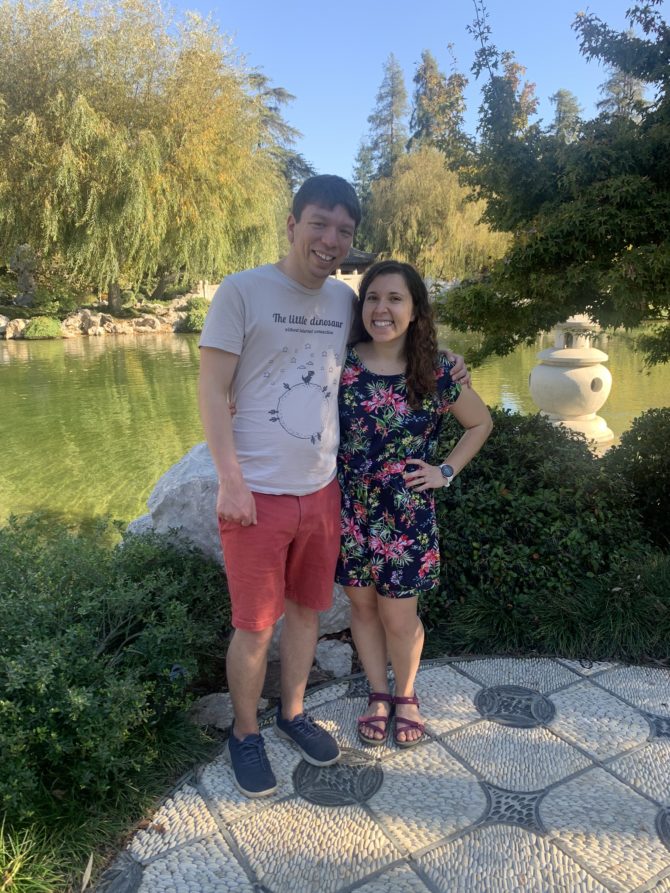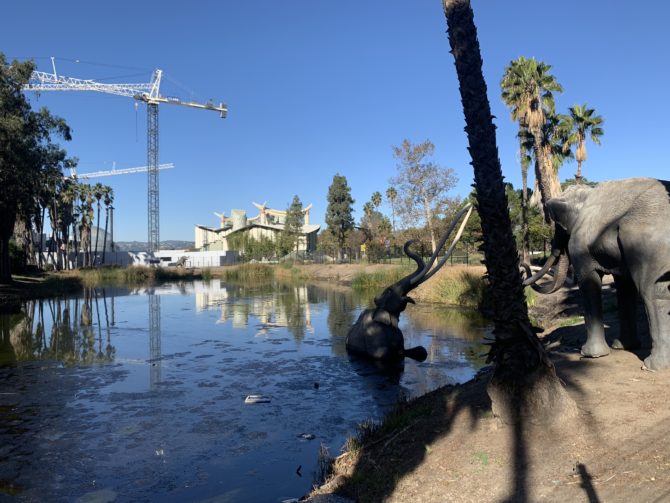 Time for a quick side-quest, though! Before leaving the city, we also worked in a brief window to sneak off to Farmers Market and introduce Randi to my LA cousins Jackie and Jeff. This has been a long-overdue introduction, and they generously treated us to brunch while we made the most of our short time together. A really lovely Glamily bonus.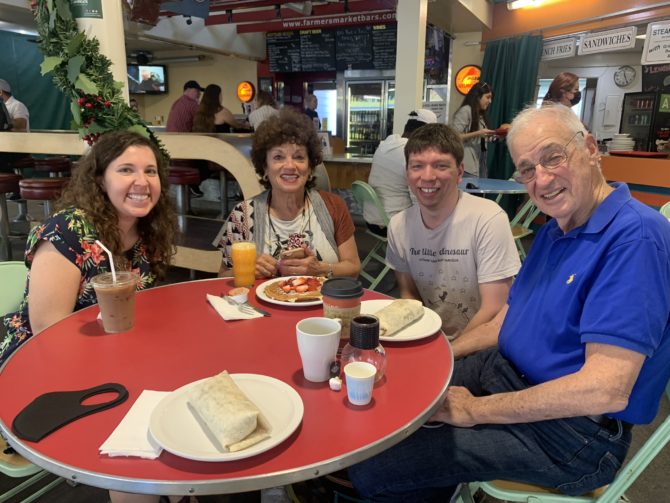 The number of books I've managed to get through during the pandemic has been shockingly poor, and I've now decided to blame being cut off from Randi's family home in Yorba Linda. It really has become my happy place to sit by the pool and read, occasionally refuelled by trips to In-N-Out Burger (still delicious).
Obviously, it was also great to spend more time with Randi's parents, and in the evenings we gathered together to keep pace with British essentials such as the Bake Off finale and a creepy Weeping Angels-centric episode of Doctor Who, during which I was pretty sure I could sense an army of malicious statues approaching from their backyard.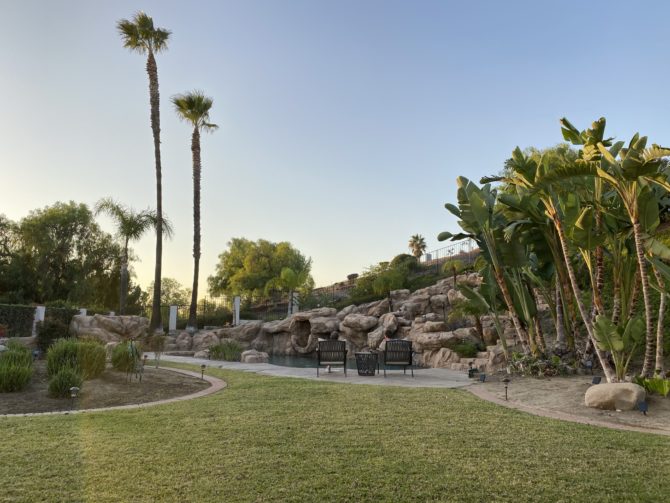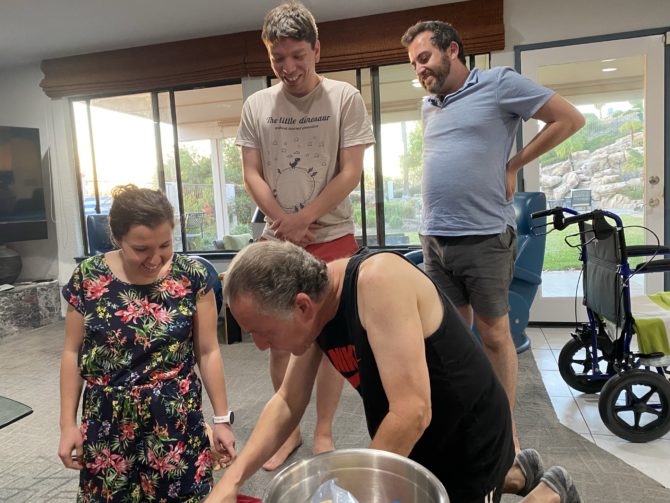 Just in case this makes it sound like we never left the house… we weren't that immobile. Our furthest adventure was to Newport Beach for a fishy (in a good way) lunch with Randi's friend Sonali, followed by a good walk along the beachfront itself. In news which will surprise no-one, we opted to join the small fraction of the population who ride the local 71 bus to Newport Beach rather than driving – and while it's neither very frequent or particularly fast, I have nothing bad to say about my $2 Orange County bus experience, which was actually reasonably well-used for the middle of the day. And free masks, too, for anyone 'forgetting' to wear one – including for the woman who boarded, took her free mask and then got right back off again.
We also went for a wonderful (and quite philosophical) stroll around the local neighbourhood with another of Randi's childhood friends, Sienna. Meanwhile, Randi cooked an amazing dinner for the Leikens when they came over for the evening, along with Alex's friends Brian and Gabo, and I can confirm that it was me who finished the chocolate cake the next morning. For Thanksgiving itself, I found myself in the disorientating position of making the salad dressing (despite, y'know, not eating salad) which miraculously ended up being edible. Not quite as edible, however, as Andrew Shelanksy's ginger cookies which have to go down as one of my Thanksgiving 2021 highlights.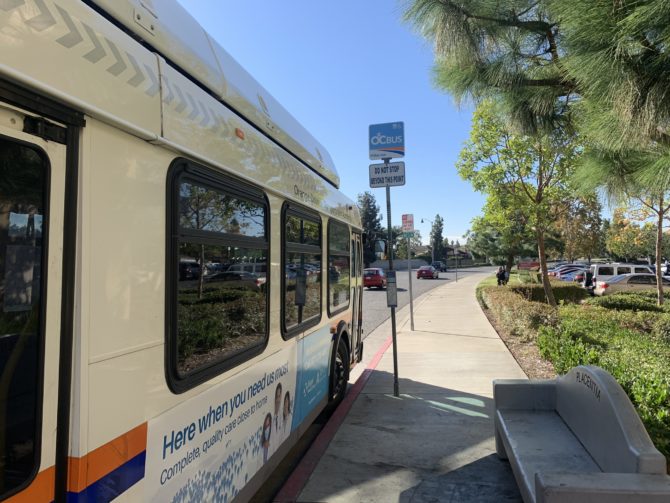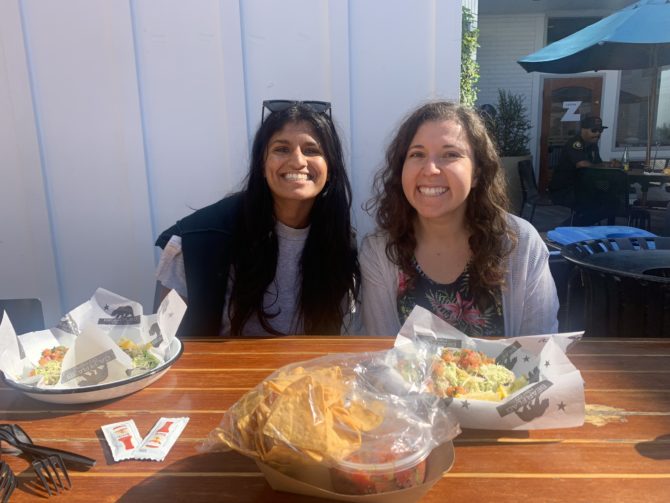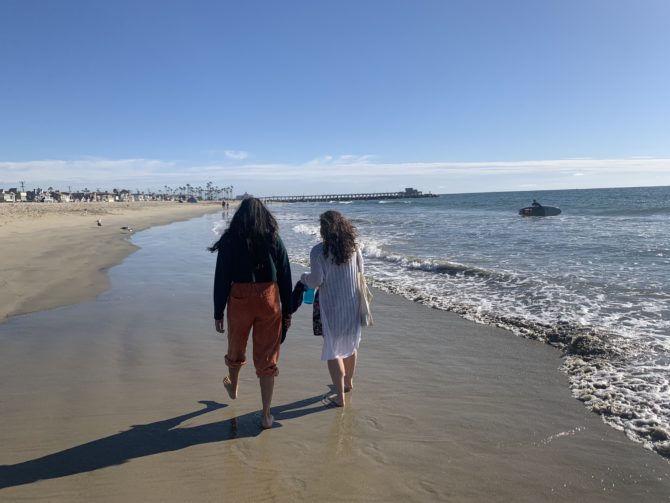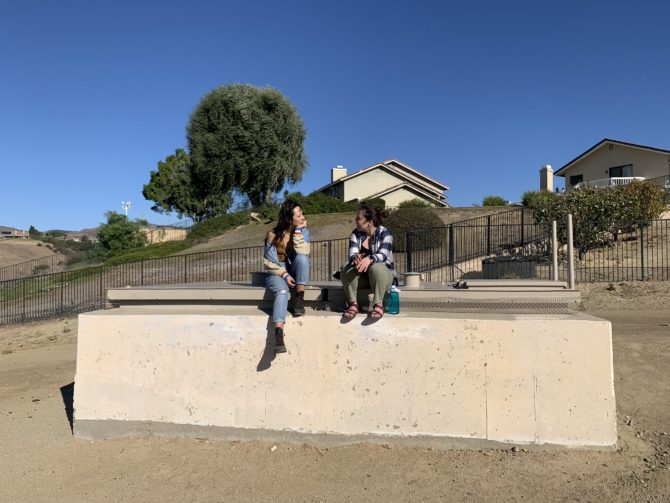 And finally: Chicago! No matter where we live, this will always be the city where we met and we never plan to be away for such an outrageously long period of time again. Our home base was Cantherine Catherine and Blaine's AJ's fancy new apartment, and in addition to all of the running about we did it was just really magical to spend some time again just hanging out, drinking Spotted Cow, streaming Channel 4, revisiting their wedding, stealing pizza slices from the fridge, recreating the entire Geja's fondue experience with a DIY takeaway kit and arguing about whether 'takeaway' is a word. We also enjoyed a Hanukkah latke feast with Catherine's cousins – and fortunately, we had come prepared with offerings from the land of Peppa Pig to satisfy the youngest guest.
Oh, but we did so much more. We ordered Mexican food with Toggolyn – still, by some distance, the couple with the coolest bookshelves – and then hopped over together to Robert and Julie's for pizza and wine and incredibly tangented stories. Their two sons are also so, so much fun. We went back to Windy City Café with one of my most favourite ex-Grouponers, Ellen, who is slowly morphing into a European before our very eyes, and hit up our other go-to brunch place, Janik's, with the one and only Cat "I'm going to move to Madison just as you leave Chicago" Hurley.
Evening engagements included a night out in the 'burbs with Randi's former boss and her family, cocktails with Jason and Carrie and Thai food at Michaela and Andy's flat where an awful lot of opinions were expressed about Omaha. I also took a solo trip on Metra out to Downers Grove for burgers with another ex-Groupon colleague, Mike, although it almost turned into a much longer diversion because I almost boarded an Amtrak train by mistake… which could have been a lengthy error.
We also spent time with our beloved flatmate Amanda, of course – not once, but twice – starting with dinner at the one-and-only La Scarola. They've always been suspiciously nice to me there, starting from my very first visit, to the extent that Randi assumes they've confused me with someone else. Still, I'll take it, especially since this visit ended with the owner ripping off a piece of tablecloth for me to write my phone number down so he can "take me out to dinner in London" when he visits.
Anyway – having gorged on Italian food – we reunited with Amanda a few nights later at Joe and Julie's house which, not surprisingly, is a quirky masterpiece of design. We had an uproariously great night together with Amanda's partner John and long-time Chicago friend Karol. (Julie's chocolate and marmalade cake is highly recommended.)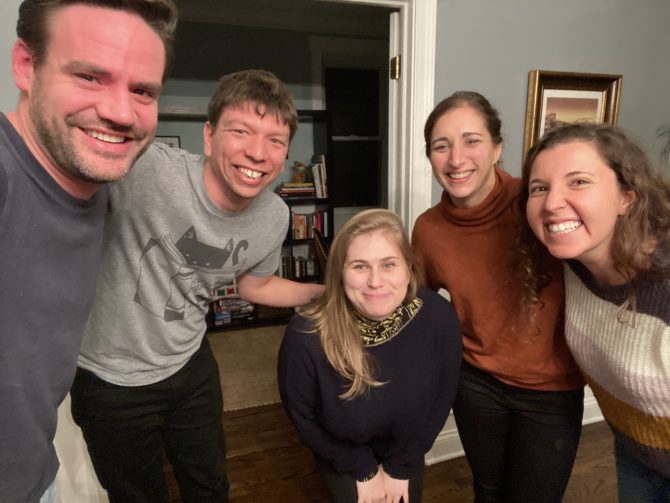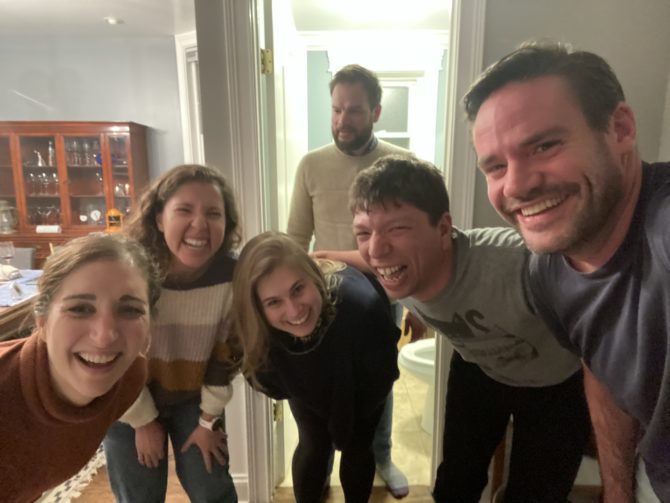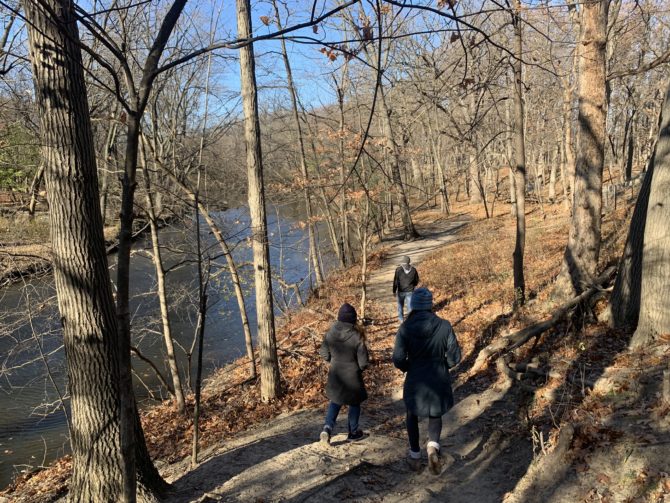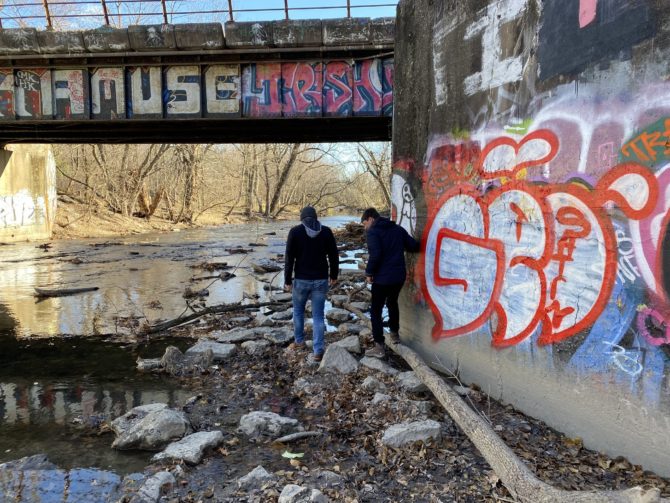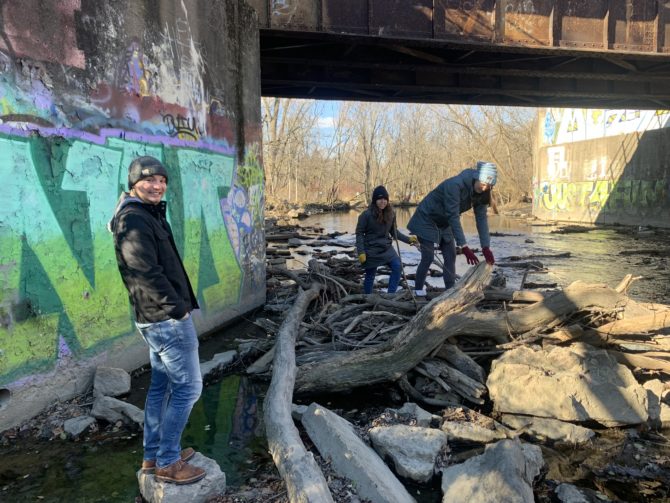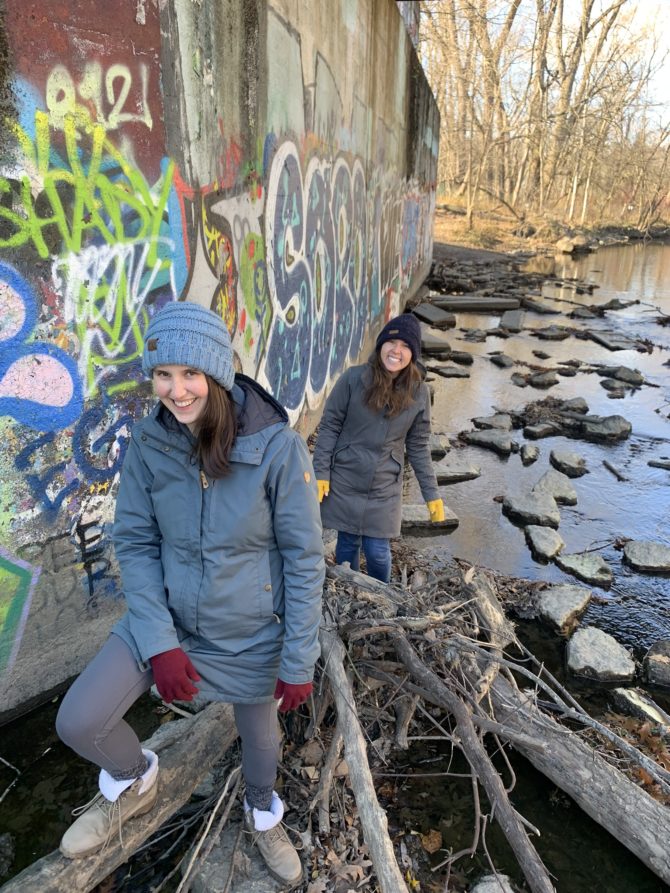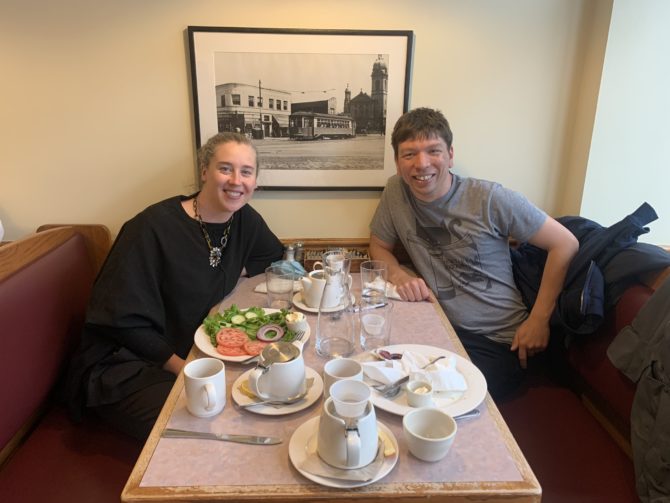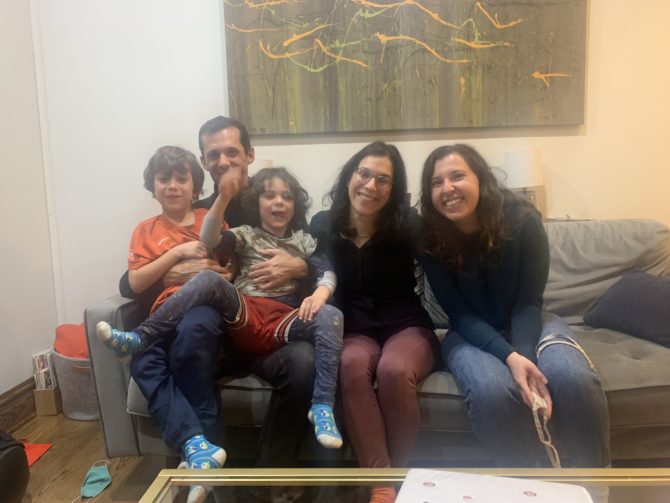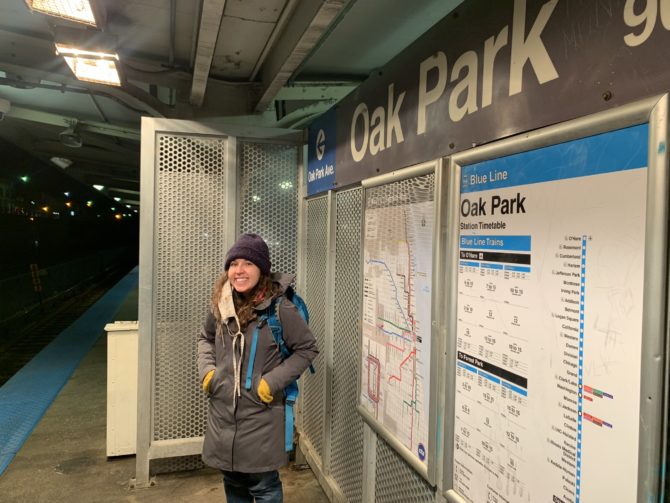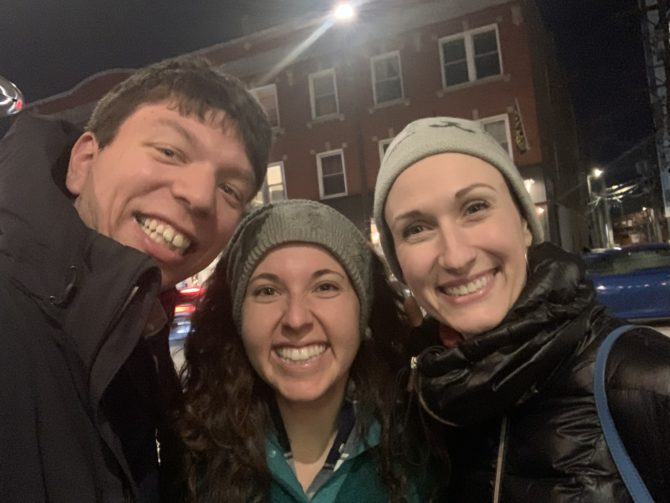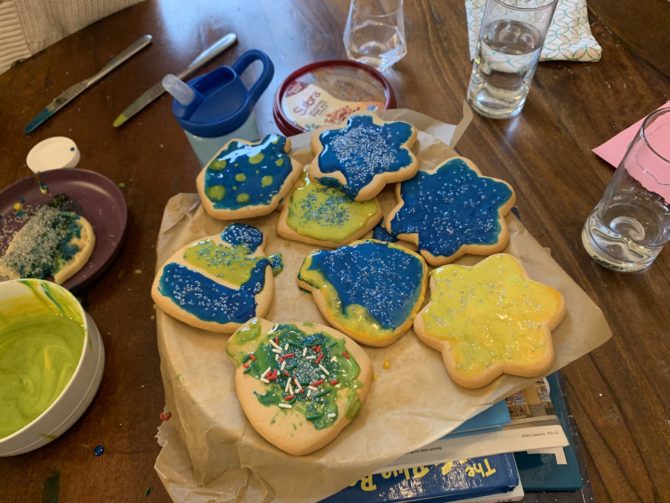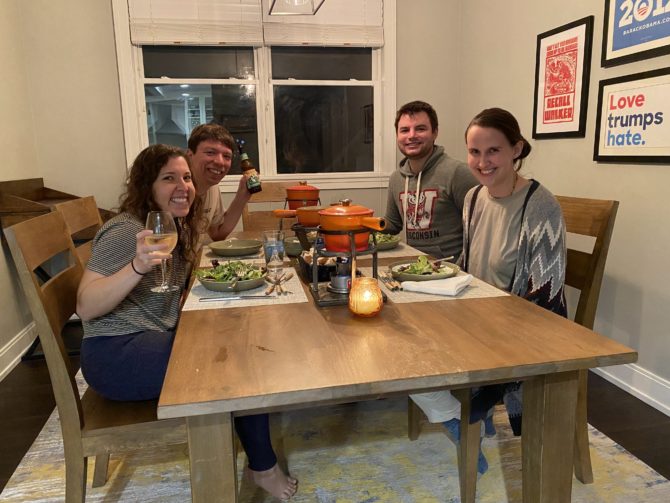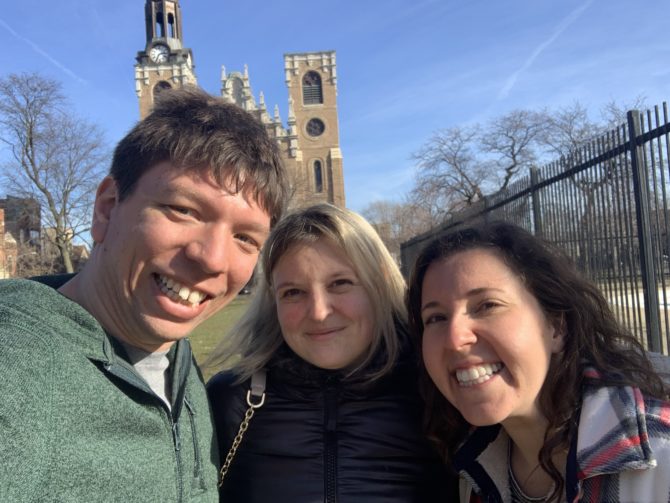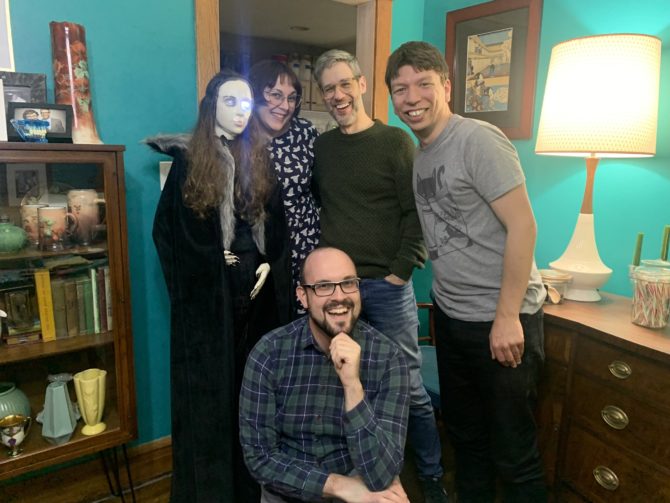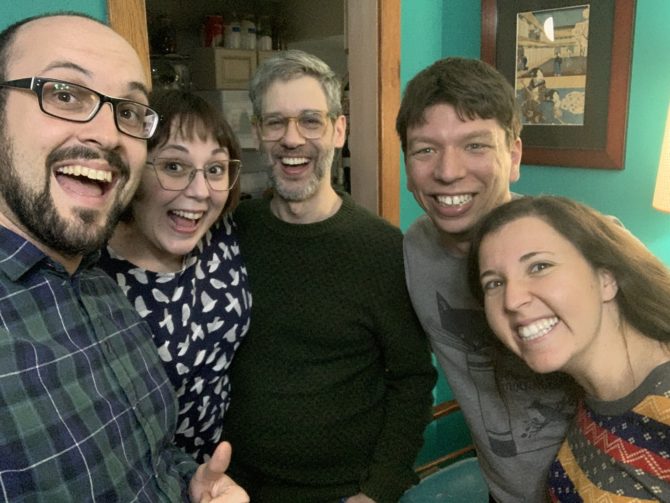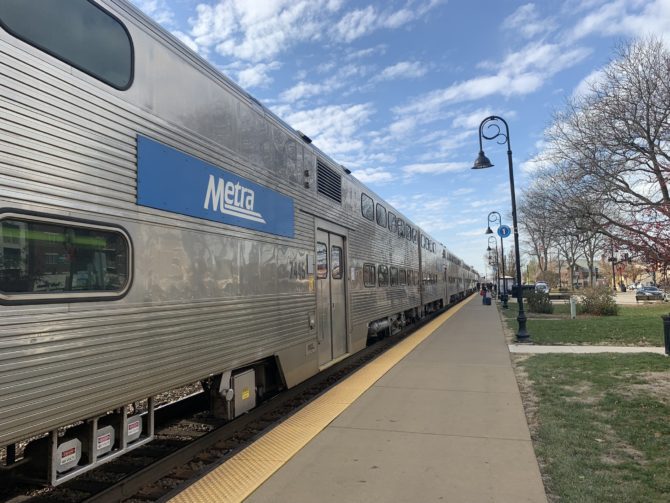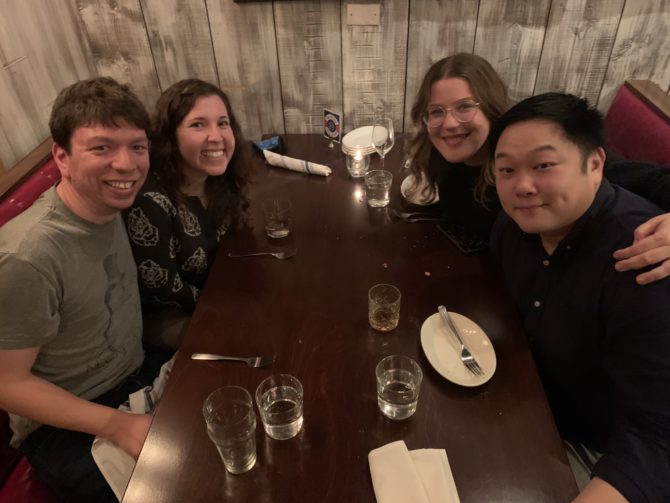 Before flying home on Saturday, we just had time for some excellent Swedish breakfasts before accompanying Catherine and AJ to buy a Christmas tree. (In truth, I think we were mostly there so that Catherine had a secure majority of people whose instincts are to bring home the biggest tree possible.) And then, far too quickly, we were in a cab to the airport. If you're thinking that "cab to the airport" doesn't sound like us, you should know that, when I left Chicago in November 2018, Robert very kindly offered up some closet space to store a bunch of books, board games and other possessions until we had somewhere permanent to send them to.
I certainly wasn't intending to colonise his closet for three years, and – beyond feeling guilty – there was something incredibly gratifying about finally coming back for my stuff, even if it took an unwieldy number of extra bags to do it. Yes, stuff's just stuff, but it was my stuff… and on the flight back, the sadness of leaving people behind in Chicago again was balanced with a satisfaction that our home in London would now become – in a sense – whole.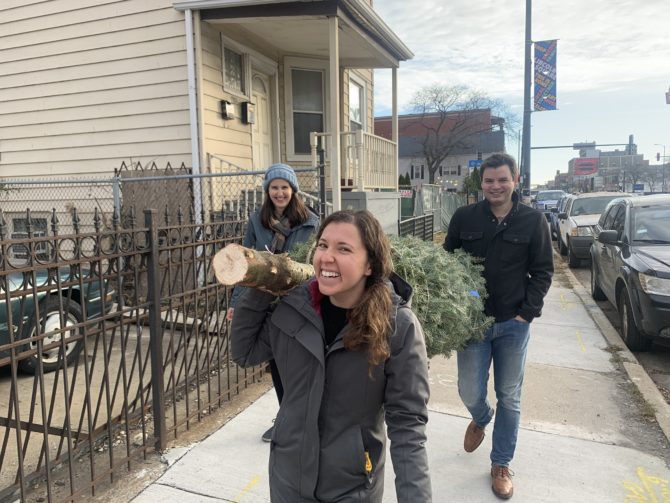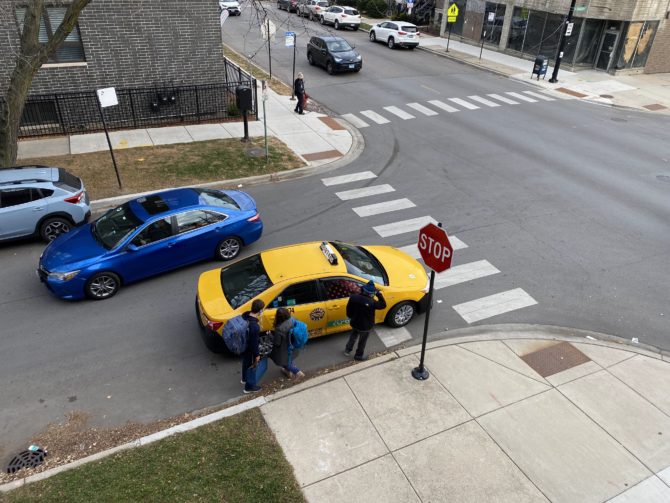 Appropriately, on our first flight out I reached the very last episode of Wicked Game, a podcast series recommended to me by my uncle Andrew which works through each American Presidential election from the beginning. I also picked Finding Dory for my traditional aeroplane animation fix… although, sadly, this time I found the story pretty underwhelming and one dimensional. On the way back, therefore, I went in a different direction and watched the Christopher Nolan thriller Tenet. Probably not the ideal viewing experience for that film, but enjoyable enough. The real shining moment of my first post-Covid international journey, however, was being reunited with a pack of Ruffles (Cheddar & Sour Cream) at O'Hare. Ruffles! I had forgotten about you, but you were always an excellent option from the Groupon vending machine.
It's clearly time for this rambling narrative to end, because tomorrow we go back to the real world. At least, the real world as bounded by the walls of our flat for a few days, pending the (hopefully negative) outcome of a PCR test. We came home today to a Christmas tree of our own (it's beautiful), a big Indian takeaway (see, definitely a real word) and the Doctor Who finale: all good reminders of our home here. But nothing makes you appreciate home more than leaving it, and I can't wait for whatever travel comes next.