Normal life is about to resume! Next week I'm excited to be starting a new job at eviivo and am just hoping not to alienate my new colleagues by showing too much uncontrolled enthusiasm for commuting, security passes, team meetings and all the other accoutrements of work which I've been on hiatus from since November. As usual, I won't be blogging about work itself, but it is telling of something that I've swapped a giant cat-in-a-spaceship for a singing sheep with a song which is now firmly stuck in my head.
And in a spirit of radical efficiency, this weekend Randi and I will also be moving into our new flat!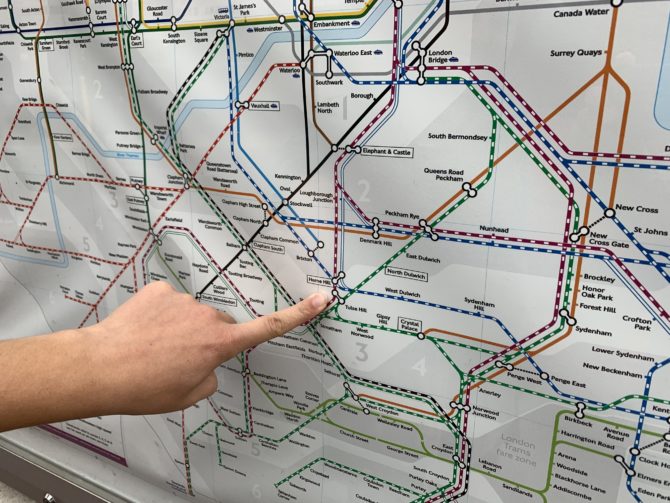 As I've written before, I really wanted to combine 'moving back to London' with living somewhere new and different, and over a few nights the other week we bounced between flat viewings in the vague areas of Peckham, Brixton and Herne Hill looking for the perfect spot. Like an episode of Location, Location, Location (which we've been consuming a lot of recently – for the non-UK readers, it's a reality show about house-hunting) we had to carefully balance transport connections and parks – amongst other things – but I'm really happy about discovering the beautiful Brockwell Park and the soon-to-be-ours flat nearby. Importantly, we will also have a spare room, so anyone reading this and thinking "I can't possibly visit from California / Chicago / North West London in a day" can set their mind at ease. There's a bed with your name on it.
In the mean time we are very grateful to our slate of temporary hosts: my aunt, my mum and family friends Susan and Gordon who invited us to house sit (and cat sit) for two weeks while they were away. (OK, technically they invited Tash but you can't always get your first choice.) This was a great base to finalise job and flat searches as well as feed our aforementioned Location, Location, Location addiction. I'm not joking about this. By the end we were referring to it as "L cubed" to save time. One evening I was curious about how far back Channel 4's on-demand archives went and we ended up watching the very first episode from 2000. The craziest thing about this was not how young the presenters look, or the insultingly low house prices, or the bizarre home-video filming style and soundtrack but the scene where a prospective buyer is worried about the length of her potential commute from Stoke Newington and Phil calls up the London Travel Enquiries hotline to get the answer. The London Travel Enquiries hotline? I guess this was what people did in the year 2000, but it felt so jarringly absurd.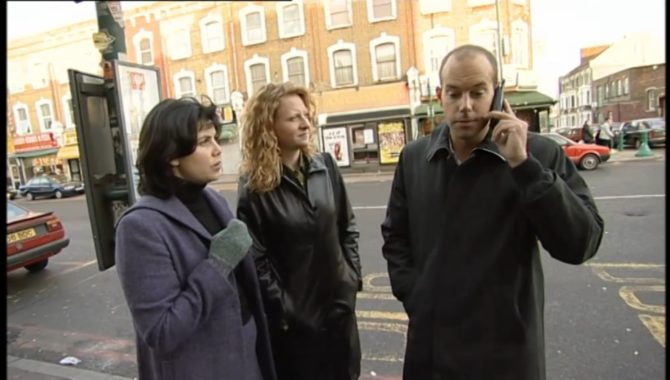 Throwing me into an even deeper funk recently has been Russell T Davies's new drama Years & Years. It's along the lines of Black Mirror crossed with Turn Left and, as you would expect, the plot is gripping and the characterisation excellent. My only criticism is that it makes me want to bury my head under a pillow to hide from the world and then plan my escape to a small cottage in the countryside. The New Zealand countryside. In the year 2000, or perhaps even further back before even the London Travel Enquiries hotline got going.
Back in the real world I've also caught up with Sanna, walked two more London LOOP sections and hung out with Oliver and Abi at the Natural History Museum and Hyde Park where we watched a succession of poorly-matched young children go head-to-head in goal scoring while their birthday party organiser and/or football coach yelled words of encouragement. Randi and I also saw Rocketman – the new Elton John musical biopic – at the Lexi which I thoroughly enjoyed.
In a final flourish of accomplishment I have even found a way to rescue my stranded 401k (US retirement savings) from the ticking time bomb which started after I left Groupon and had one year to 'rollover' my savings into a new type of account which is only available to US residents. "I wish there was a way of doing this all globally" I said to the helpful guy on the phone from Merrill Lynch, who replied brightly that "we'll get there eventually". Clearly he hasn't been watching Years & Years.