It's the first day of Boris Johnson's premiership and all I can bring myself to feel is sleepy. I don't think it's his fault, for once, but it's hot and I've done quite a lot of social running around recently. (Only once until after 2am on a school night, when the lights came up in the bar and I realised it was probably time to go home, although I hope Amanda is reading this and taking note that I didn't roll in until 3 for once.) Although I will note, for all of the gruesome cabinet decisions which Boris has already made, I am choosing to find a moment of serenity in the fact that Chris Grayling is no longer running the trains.
Anyway, last week was Katie's birthday and we celebrated on the night itself with an Asian fusion sharing feast in West Hampstead: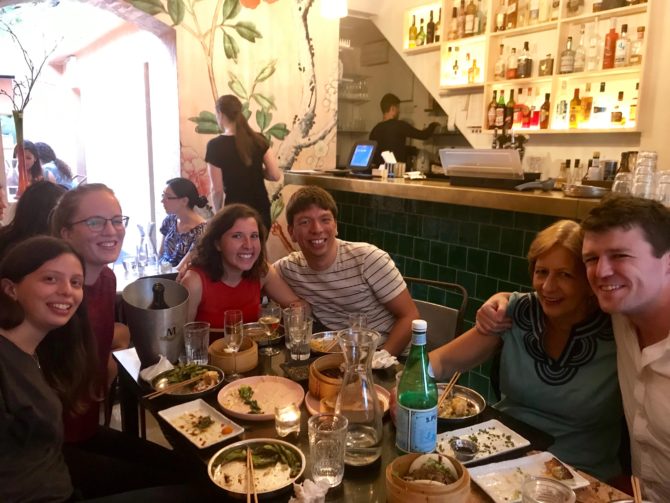 Katie's semi-surprise birthday present from me was already in the diary for Sunday, but first Randi and I went up to Chelmsford on Friday night to hang out with our favourite Chelmsfordians Abbi, Paul and Jack. Jack very generously lent us his room so that we could stay overnight after devouring Paul's veggie Balti pie with our initials on top ("it's a curry AND a pie!") and playing quick-fire games like Mind the Gap (I was good at this one) and Selfish.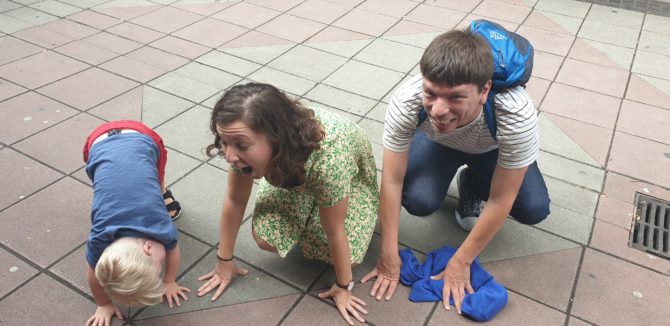 It's funny that after all of these years of knowing each other Abbi and I both ended up working in product, but now that we're (almost!) living in the same city again it feels insanely good to be able to sit back with a glass of wine and have conversations about shared work experiences. Just making the different strands of my life feel a little less separate, I guess.
We rolled back into town on Saturday in time for the Lambeth Country Show. It's no Minnesota State Fair, but it is a pretty impressive two-day festival within Brockwell Park with multiple stages, plentiful food and some pun-tastic vegetable sculptures like Marie Anncourgette, Kaleing Eve and a very impressive and timely Apollo 11 enabling one giant leek for mankind. It was definitely enough that I'm going to get excited next year to see what new vegetable creations are in store.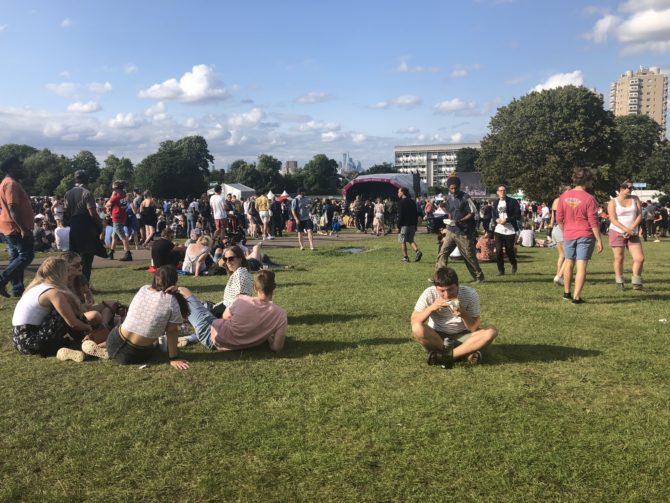 And then on Sunday, Team Adipose (of valiant past attempts at glory) set out for Oxford for the only birthday present which made sense: the Doctor Who-themed 'Worlds Collide' escape room! As escape room designs go this was probably middle of the pack. There were some nice touches, including some Cyberman parts which made me instinctively jumpy when handling, but overall it was not as immersively Doctor Who as it could have been. But what made it really exciting was that – with about a minute and a half remaining on the clock – our team finally solved all of the puzzles and notched up an escape room victory! We were therefore able to enjoy a hearty pub lunch and wander around the city as tourists for a couple of hours on a high of achievement rather than under a cloud of failure. Go team!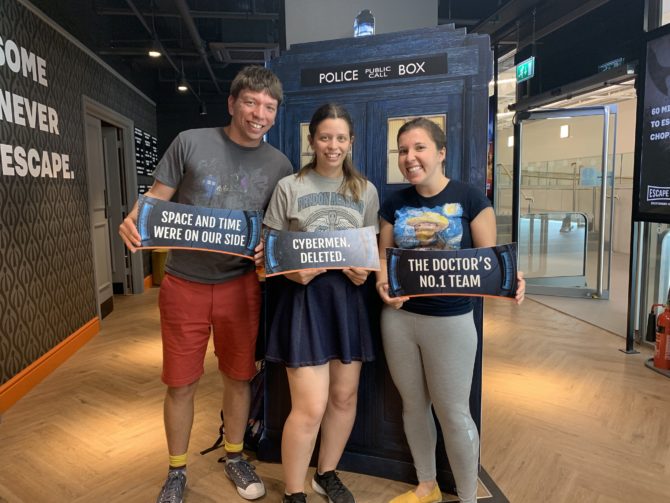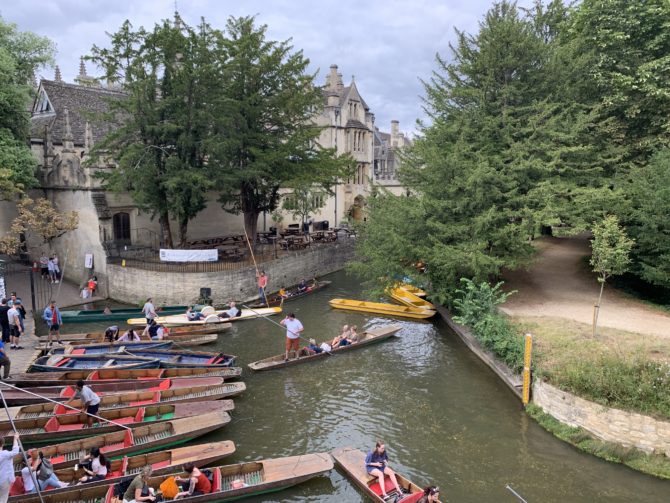 Finally, to round off another busy post, mum treated Randi, Katie and I to the musical Blues in the Night at the Tricycle last night, starring – among others – Grace O'Brien from Doctor Who and Duke from The Story of Tracy Beaker. It wasn't, strictly speaking, 'immersive' theatre but to me it seemed like it was halfway there, with a very lightly-plotted story taking a backseat to just invoking and sustaining the atmosphere of a smoky New Orleans blues club and hotel. (Don't worry, the scene-setting was successful enough that I did move on from Grace and Duke after a while.) The musical performances were incredible, supported by an amazing band, and Randi and I were both humming tunes to ourselves as we made our way back once more to our little Tulse Hill hideaway via the magical shortcut of a Thameslink train.