This Bank Holiday weekend Randi and I took the slow train to Dartmoor in an ongoing quest to explore the UK's National Parks. I'll cheerfully admit that we can't compete against the US for sheer awe, but the British version of a National Park will still provide impressive walks through beautiful countryside and/or other people's fields of sheep. I had actually forgotten when we planned this that I had already visited Dartmoor a decade ago, but this time we did things our style by rolling up to Exeter Central and then joining a small but merry band of travellers on the 'Country Bus' to the village of Moretonhampstead.
I was, in fact, that person who had phoned Country Bus ("the local bus operator with a friendly face") in advance to check if they took contactless cards, and the guy at the other end (who was indeed very friendly) confirmed that – as of a few weeks ago – they did! "But, just to let you know, it's not like using your card at Sainsbury's where you can just tap and be done. You really have to hold it." He was right, but I was still very impressed by the technological advance. And so we rattled on happily up and down narrow country roads (and past a road sign which said "CAT'S EYES REMOVED" which disturbed Randi as apparently they do not use this term in the US) until we arrived at our destination.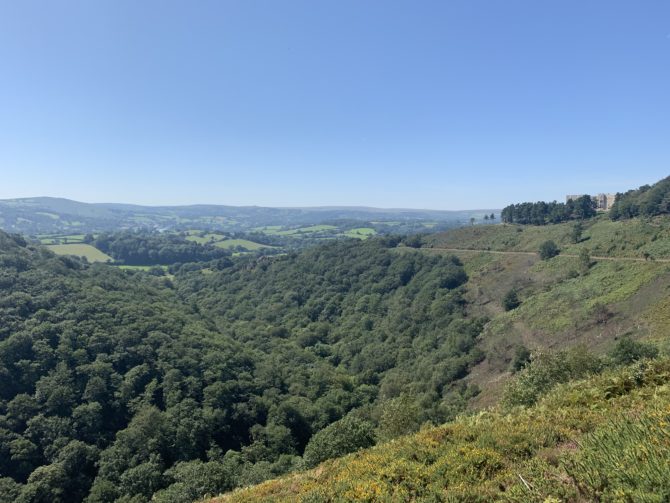 From here we followed a simple formula of eating large breakfasts, going on long walks and then eating large dinners. Wisely we decided to shell out for a paper map rather than relying on our phones, which was good because (a) I don't think Google Maps is quite comfortable with hiking, and (b) on our second day we encountered a pair of proper walkers – one of whom sounded like a cousin of Gyles Brandreth – on top of Manaton Rocks. They were surprised and impressed that we had made it but also preemptively horrified that we might be using our phones to get around. Fortunately I could put their minds to rest with our laminated 'Around & About' (£3.99).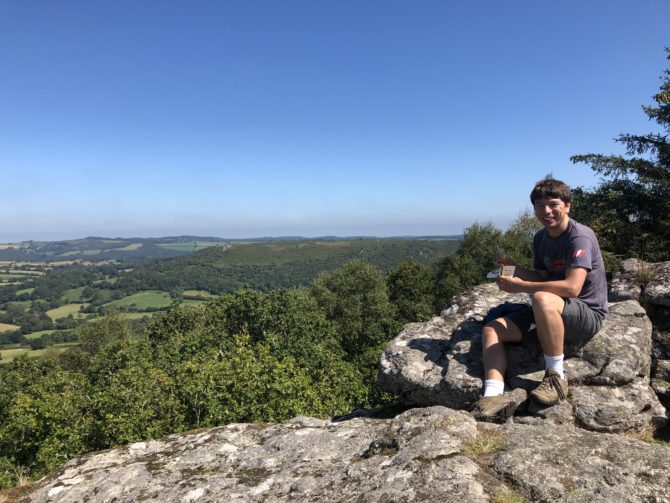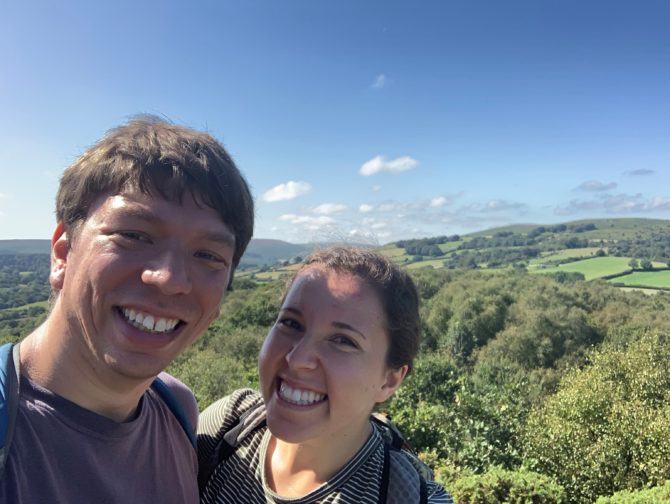 It was a simple but refreshing break, topped off on Tuesday night by the new season of Bake Off for which we were joined by Randi's new friend Hala who had – surprisingly – never watched it before. Here's to gentle vibes.