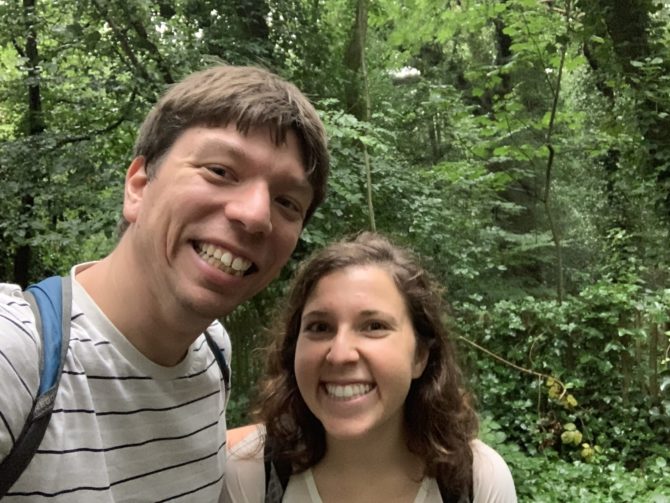 On Friday evening I skipped out of work (not literally, but close) to meet Randi on platform 4 at Blackfriars station for a Mystery Train to a Mystery Station and then a nearby Mystery Location. (This was a good format – I like mysteries!) The Mystery Station turned out to be Sydenham Hill, which feels like it's been built in the middle of a forest, and from there we walked to Sydenham Hill Wood which is a fantastic example of the amazing places which lurk undiscovered all across London. Back in the nineteenth century there used to be a railway running through this area and it's possibly the first time in my life where I've looked down from a bridge at ex-railway track – now very much a wood again – and thought "hmm, maybe we didn't really need that one".
Our expeditions into wild frontiers continued at the weekend with our fifth London Loop walk, from Chigwell to the ridiculously-named Havering-atte-Bower. I did promise I wasn't going to do an in-depth review of each walk, and that is still true. I stand by that. But this walk was notable for several reasons:
It rained a lot. We hadn't prepared for this eventuality, and had a low moment as we fought through some mud and brambles in the rain and wondered what on earth we were doing with our weeknd.
After asking for directions from a uniformed staff member in Hainault Forest – very much still in the rain – she pointed us on our way before adding "and if you see three cows… tell them I'm looking for them". Only in Hainault.
By the time we reached Havering Country Park the sun had come out and we could enjoy a picnic overlooking London and some beautiful giant sequoia trees imported from California. Who knew?
The bus service in Havering-atte-Bower is subpar.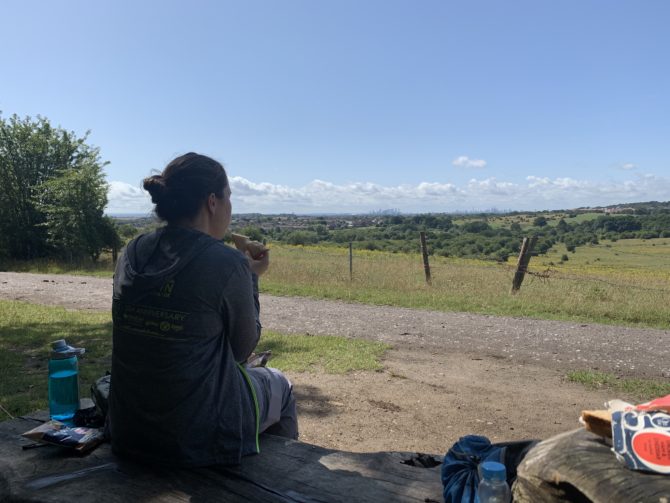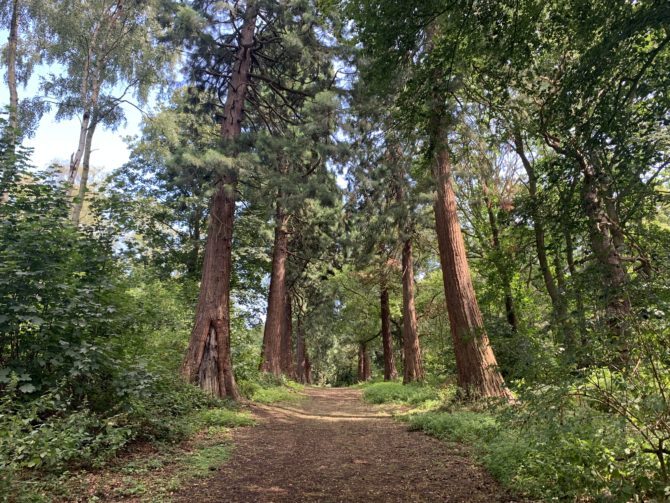 Other than lots of London-based walking, the highlights of the last two weeks have been seeing Daryl and Ermila again on one of their many quick visits, heading back to Dishoom (dining tip courtesy of Catherine and AJ) for brunch – it's as good as you would think – and catching the stunning play The Lehman Trilogy near the end of its West End run. This is a three-act, three-hour story (adapted from the original Italian, which is five hours) of Lehman Bros bank starting from its beginning as a rural store in Alabama run by three Jewish immigrant brothers from Bavaria. The actors playing the three brothers go on to play every single other character in the drama right up until the demented implosion of the bank in 2008, and everything about the play – from the script to the set to the performances – was superb.
Finally, last night I caught up once again with my school friend Harriet. That's my primary school friend, to be exact, and since leaving primary school we've probably only met up every 5-7 years or so (the answers will be in this blog's archives). But somehow we always seem to pick up where we left off, even though she's now an actual doctor and not just a 10 year-old planning to become one.