Well well well – we actually bought a flat. It was touch and go to get this all done by Christmas, but after a very quick sequence last week of paying our deposit, exchanging contracts and completing we were finally able to walk over to the estate agents on Friday afternoon, pick up the keys and make it inside.
Then, after seeing if our slice of Forest Hill was anything like we remembered after our first and only viewing back in August, we walked back home to re-energise ourselves with our last London Pizza and finished packing before the movers arrived on Saturday morning to take it all away. Owning a home = complete. Phew!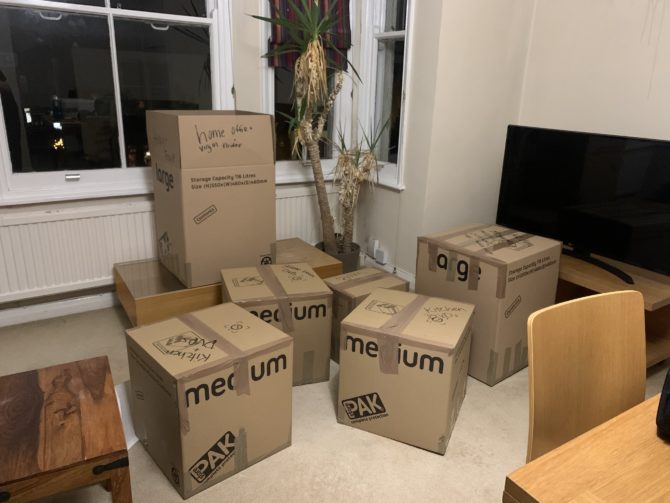 There are a few things I wanted to wrap up about living in Tulse Hill before moving on – my final memories of life as seen from our so-so rented sofa – like the delicious salted caramel brownies Randi concocted, the soothing light of the Hanukkah candles and the amazing Christmas Special Quiz which Katie, Kim and Chris ran which reunited our powerful and/or delightful New Kinglanders team. (Special shout out to Papa King who called in from what looked like a boozy wine-fuelled lunch.)
I also wanted to note our final regular visits to Maxy Supermarket (for all of the essentials which kept us going this year) and Lark (for all of our non-essential essentials whenever we needed to buy impromptu baby gifts or housewarming presents). You are both awesome. We also made good use of our last chance at outdoor dining this year before the latest lockdown, with a totally unplanned but delicious Friday-night dinner in Dulwich Village after a very long week at work for us both, and then a quick trip to The Rosendale pub last week for bangers and mash and a pint.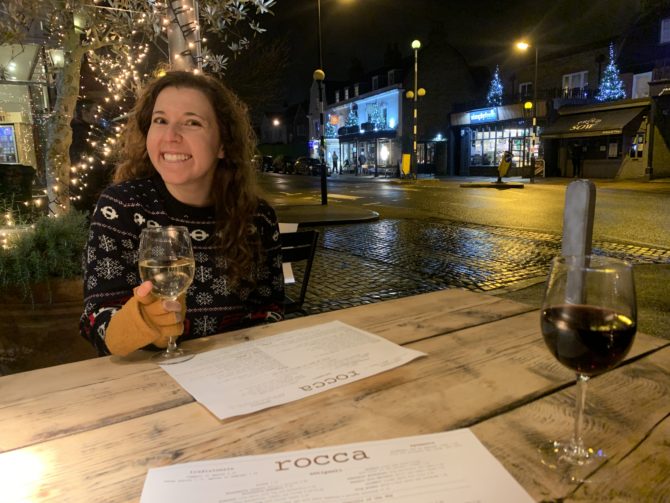 Obviously the last few days have been a flurry of activity, but unlike the homebuying process itself it's much more fun since we're just starting with (almost) zero furniture and working our way up. We were very lucky to squeeze in a trip to Curry's before Tier 4 was announced to pick things out, and after Christmas was cancelled (what a sentence to write) we also acquired an emergency Christmas tree for the otherwise-empty living room.
Since then we've been busy cleaning, unpacking, figuring out the boiler, giving virtual tours, meeting the neighbours, putting together desks and chairs for the office and so on but I also found time to enjoy my very belated inaugural mulled wine of the season (loving Forest Hill's high street already!) and order burritos from our favourite Mexican restaurant in Peckham, Cravings La Carreta, which delivers to us now! It won't be the last time.