Before I start, I wanted to note that my great-uncle Leonard died suddenly a little over a week ago. He's been a part of my life since I was born; indeed, one of the first photos I ever took was of Leonard, snapped from the vertically-challenged perspective of a five-year old. I will wait until the funeral to gather my thoughts and memories, but it's a strange feeling to have someone disappear without warning. We'll miss you.
---
"Let's move to the UK!" I said. "We can go travelling all over Europe! Everything's so close!" And for a hot minute this plan worked out great – we did make it to Amsterdam and Barcelona, after all – but then Covid happened, and after that we wanted to prioritise seeing old friends rather than exploring somewhere new. This is a long way of saying that it's been a long time since Randi and I visited a new country together, but now the spell has been lifted after a long Easter weekend with Randi's parents in a brand new destination for us all: Malta!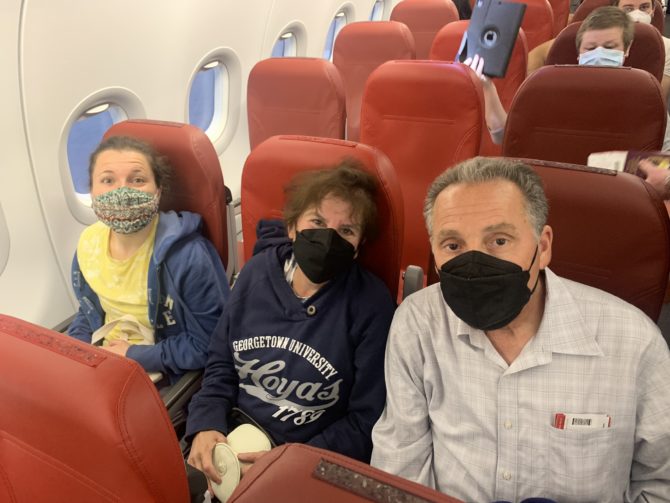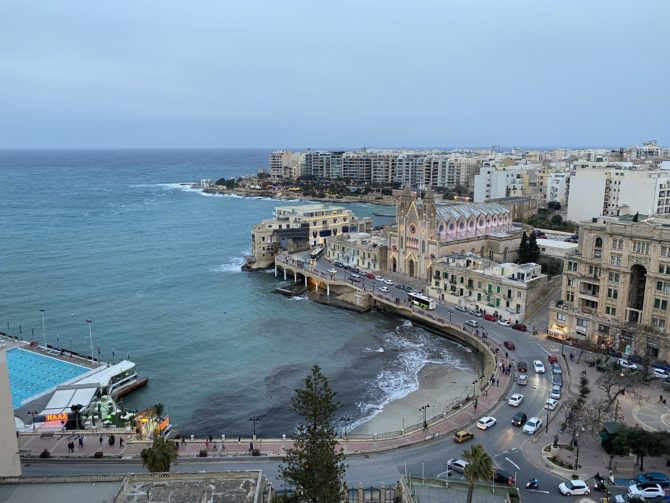 Malta is a fascinating place. It's the smallest EU member state, by both size and population, and everyone we spoke to had a clear pride in their country. For a century and a half Malta was a British colony and some of that influence is obvious: English is one of two official languages, there are British-style plugs and red telephone boxes, Randi could order a ricotta qassata from a 'Crystal Palace café' and we even spotted a mysterious Clapham Junction on a map. Meanwhile, the country's nearest neighbour is Italy – no doubt contributing to all of the delicious Italian food available – while the Maltese language itself is descended from Arabic, and when you're walking from Mdina to Ir-Rabat it's very easy to feel like you're in the Middle East. To be honest, I already want to go back.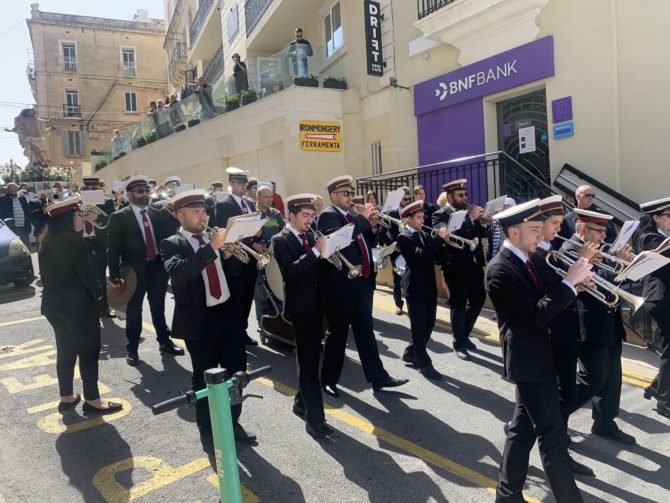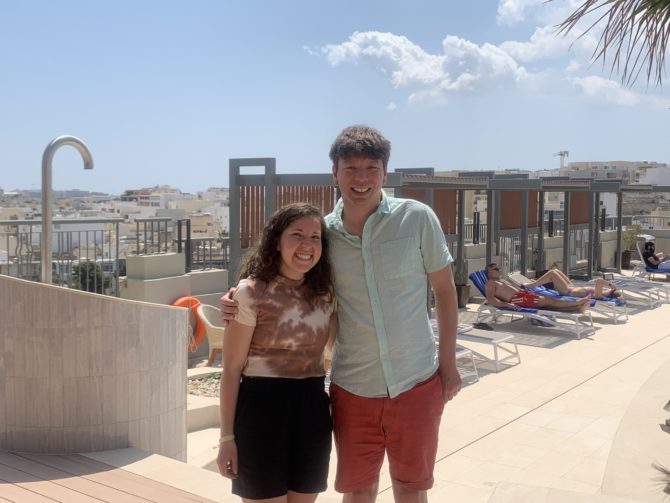 Valletta
Despite a late arrival, Randi and I forced ourselves to get up on Thursday morning for a walking tour of Valletta. Malta's capital is very small, highly pedestrianised, immensely walkable and incredibly beautiful, with an impressive gorgeous-buildings-per-square-km ratio and photogenic streets which curve up and down before reaching the sea on three of the city's four sides. Valletta was built as a walled city, established by the Catholic 'Knights of St. John' who ruled Malta from the sixteenth century until Napoleon's invasion in 1798, and unlike most cities has a very clear 'entrance' over a bridge and through the no-longer-an-actual-gate 'City Gate'.
Once inside, the first thing you'll see is the new Maltese Parliament building – which was only completed in 2015 – built in a 'controversially modern' architectural style which Malta should be very grateful isn't just a euphemism for 'terrible' but is actually quite striking. In fact, prior to its construction this plot of land was a car park, so this seems like a big improvement, and we were amused to spot a few designated car parking spaces which remain nearby, tucked away on a side street, reserved exclusively for the following named positions only: Prime Minister, Leader of the House, Opposition Leader, Minister for Family and Social Solidarity, and Parliamentary Secretary for Rights of Persons with Disabilities and Active Ageing.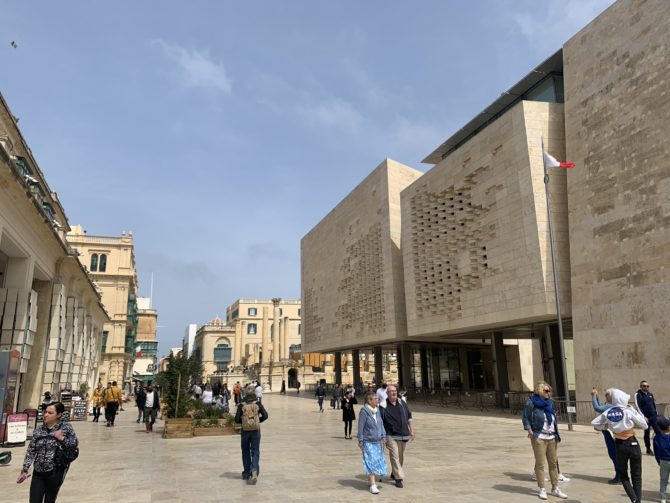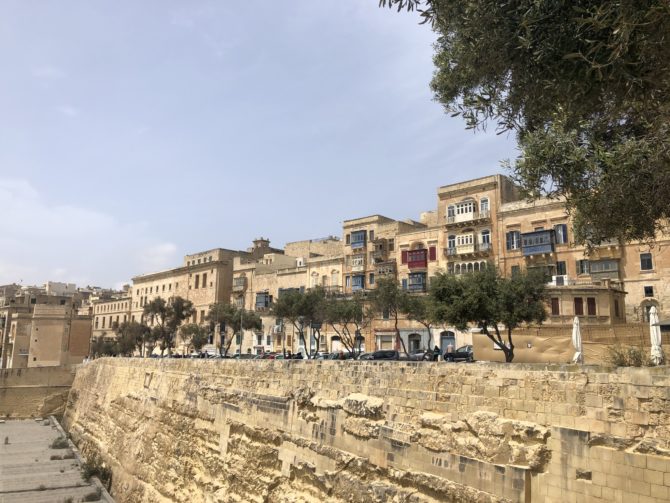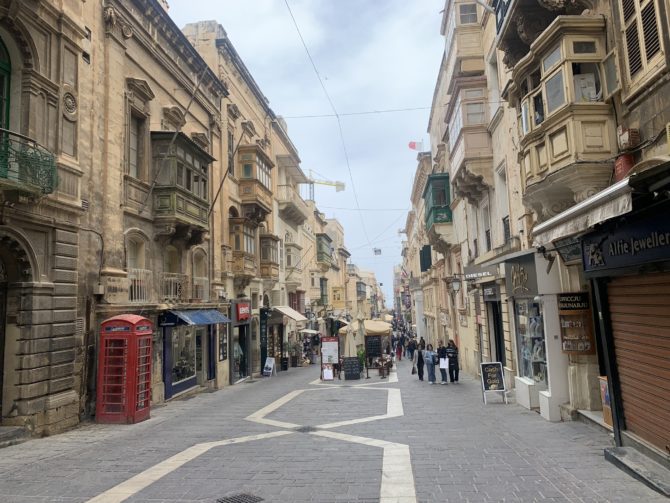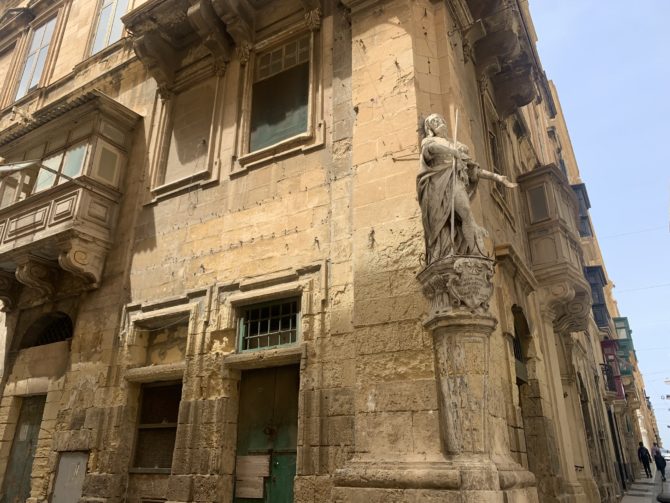 Valletta is also a hub for buses on the island, and since it's only a half an hour from where we were staying in St. Julian's we ended up coming back a few times – especially to eat! Special thanks to Lee and James at work for sharing their curated list of Valletta's restaurants with me. We tried a few places, but in particular I have to mention the amazing tasting menu we enjoyed at Legligin on our final night as our farewell to Malta.
(Since I mentioned the buses, here's the low-down: they were mostly very good, and easy for tourists as they accept contactless card, but the big downside came when a bus was 'full' and refused to let us on. We could have totally squeezed on.)
Gozo
On our second day we headed to the island of Gozo for a quad-biking tour around the main sights. As the non-driver of the group my role was mostly to not fall off the quad bike while Randi was driving – which I managed with a 100% success rate – and occasionally risk taking photos.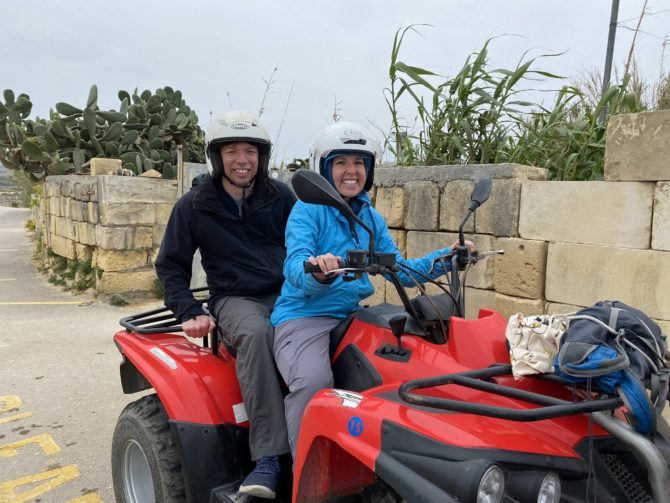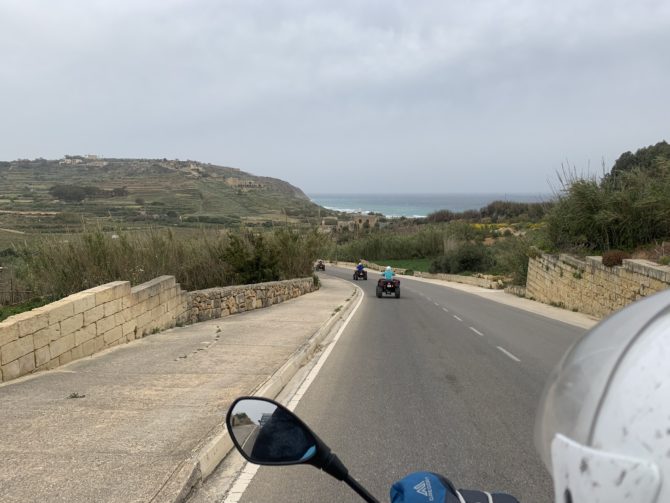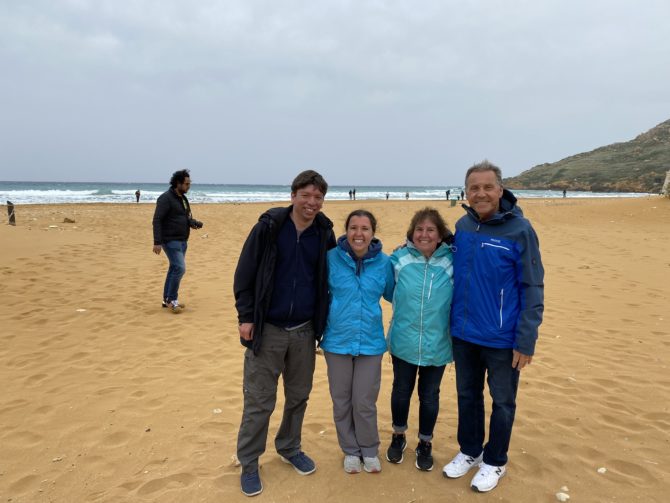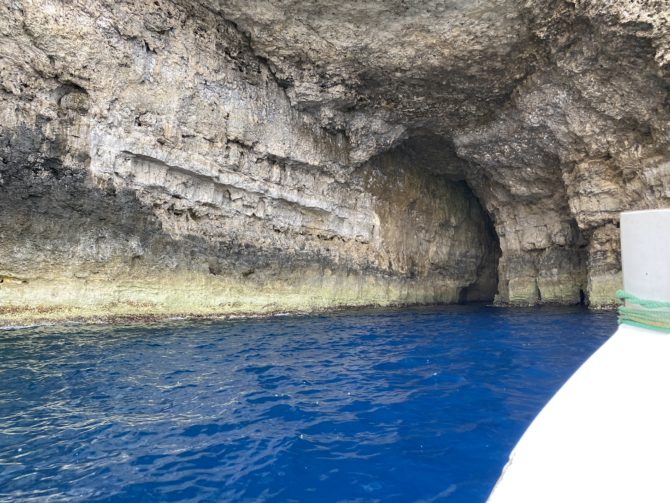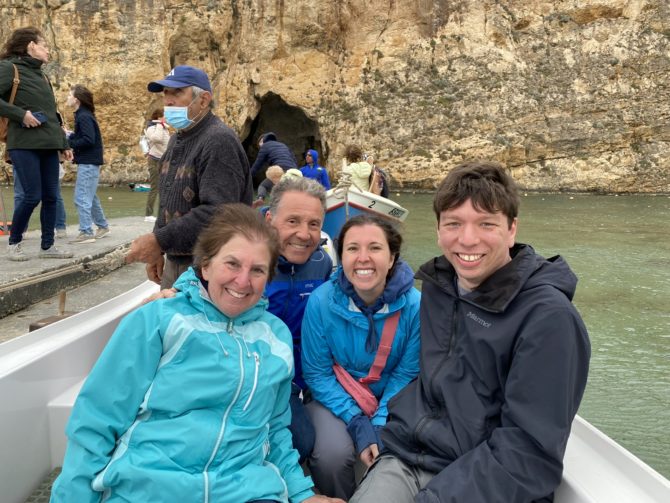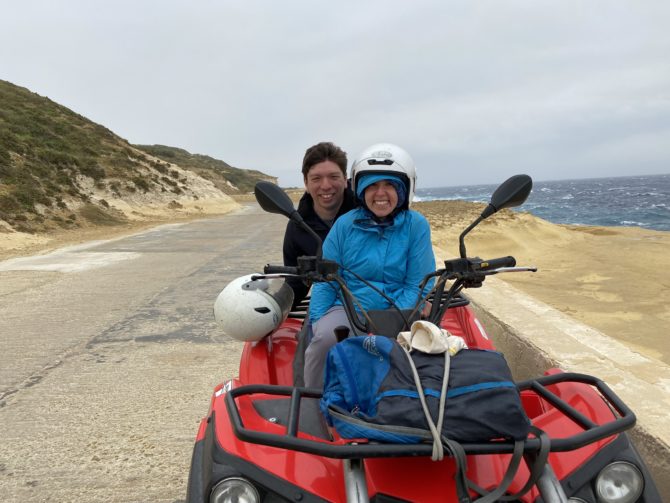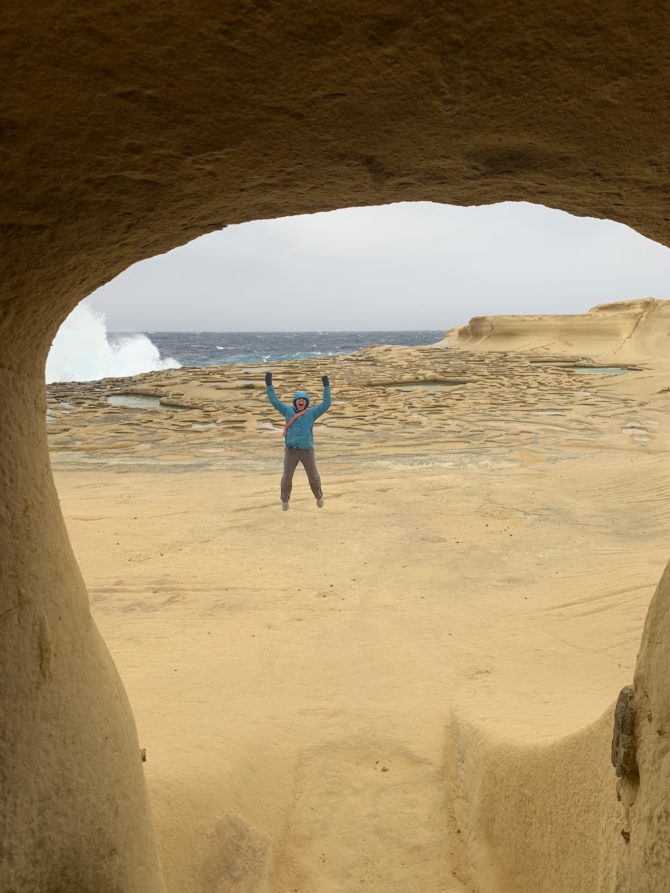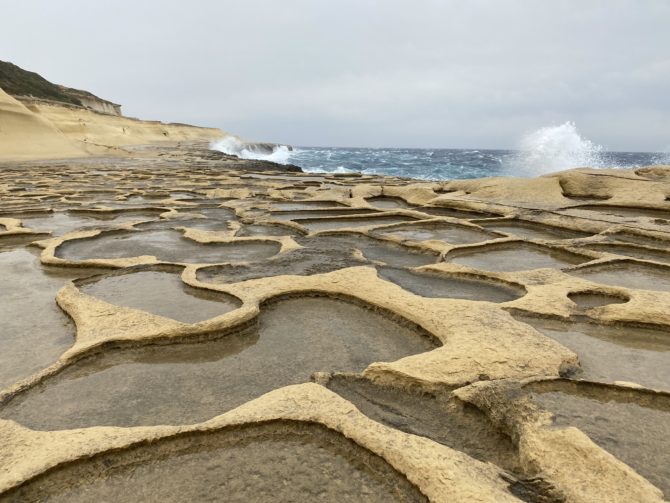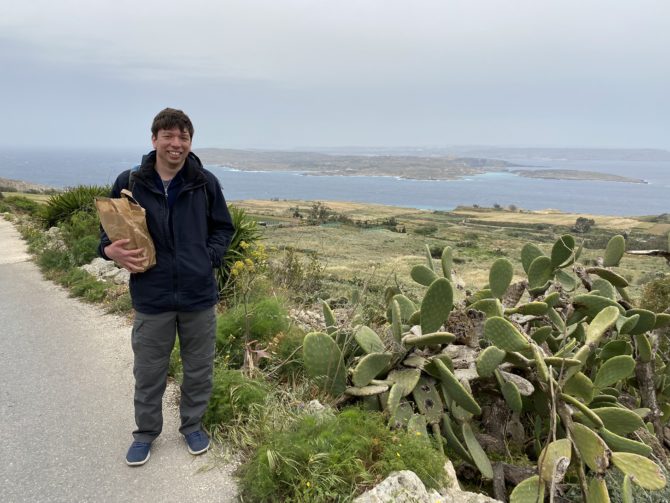 Mdina & Marsaxlokk
The two other places we visited during our trip were the fortified city of Mdina (Malta's ancient capital city prior to the construction of Valletta) and the fishing village of Marsaxlokk. Mdina itself is teeny tiny and feels like a well-constructed film set, with a population of less than 300, although it's surrounded by the larger town of Rabat. From here Randi and I tried and failed to go for a hike through the countryside, having been assured the the path was 'obvious', although it was not at all obvious to us where the path ended and the strawberry farms began. Still, we totally forgave everything because the landscape was like walking through a tabletop of Carcassonne tiles.