Two weeks ago I popped over to Amsterdam for a work trip to a Booking.com partner event with my colleague, Lee. Lee is the ideal travelling companion because he will generously offer to arrange all of the flights / hotel / dinner reservations for the trip, and although I was probably pushing my luck by recruiting him as my emergency personal shopper at Gatwick Airport ("Lee, I'm not sure I own enough shirts…") he rose to the occasion with aplomb.
Amsterdam is such a inviting city to walk around, and although we didn't have time for any sightseeing we did manage to get dinner at Moeders (Mothers) restaurant, a Dutch comfort food institution in which the walls are covered from top to bottom in photos of mothers provided by previous guests. (Sorry, mum, I should have planned ahead.) Rest assured that I also secured a healthy number of mini-stroopwafels during the trip.
Back in the UK, last weekend I was feeling a bit restless so Randi and I had a skim through those "lists of things to do in London" written for tourists and decided (helped by the free entrance) to give the Tate Modern a whirl. I haven't been to the Tate Modern in either (a) a very long time, (b) ever – I am genuinely not sure – and I am really not in their target demographic. But we had fun browsing through several galleries before admiring the latest Turbine Hall exhibition from a safe distance. Currently this is Lubaina Himid's Dream Buildings in which families can work together to build their own play area out of wood, and it's actually really cool and uplifting to see relatively young children working with real saws and hammers to construct their own world. Kudos to whatever team shepherded this idea through what I can only imagine were inordinate risk assessment procedures.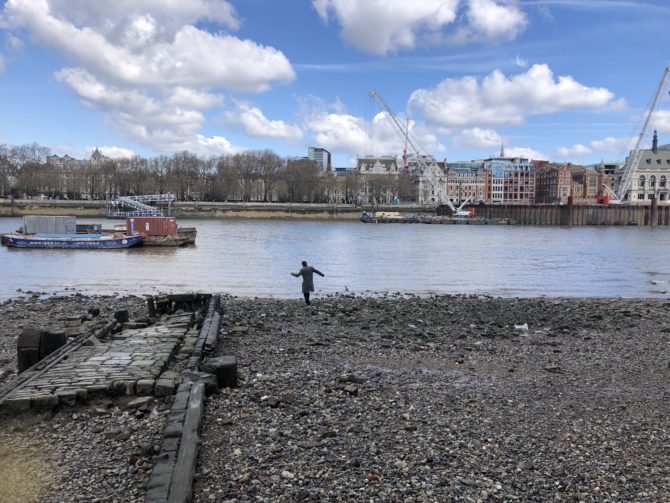 In contrast, no impromptu museum visits were required this weekend as we already had a packed agenda – starting with a very special Friday night to celebrate Randi's final day at her current workplace! (For this we picked Two Spoons, an incredible slice of New Orleans in Honor Oak which we were both very excited about.)
The next afternoon we headed up to Norwich to join Oliver, Abi, Kat, Helen and Jason for dinner followed by a production of The Lion, The Witch and the Wardrobe in which Oliver's dad, John, played Professor Kirke (my favourite character) and Father Christmas, amongst others. I've known Oliver's parents for years but this was the first time I've ever actually seen John on stage, so I was really excited about finally correcting this after such a long time.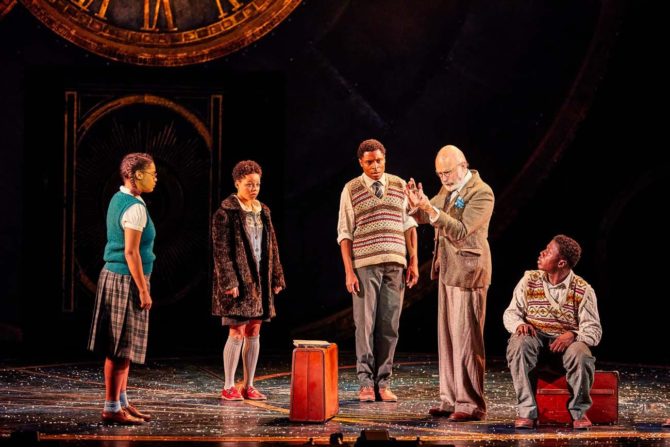 The production itself – which was part musical! – was wonderful, and it's especially great to be in an audience which includes children becoming enraptured in theatre for maybe the first time. And the Narnia stories don't pull their punches. One of the reasons C.S. Lewis will always be high on my fantasy dinner party list is because he had serious things to say, and I respect the fact that, in amongst the fun and fauns, The Lion, The Witch and the Wardrobe is ultimately a story where the child protagonists bear witness to the humiliation and murder of Aslan, the Christ-figure. This is a religious allegory which cuts to the core of Christianity, not a twee morality tale.
But precisely because it's serious stuff, Narnia has always aroused strong emotions in me and they all came flooding back last night. It's a massive cliché that atheists are all secretly angry at god, and it's not true. But since Aslan undoubtedly 'exists' within the world of Narnia, I think it's reasonable for me to admit that I really, really can't stand Aslan. The White Witch has been ruling Narnia for one hundred years. If Aslan is the 'true ruler' of Narnia, what has he been doing for all that time? Does Aslan have responsibility for Narnia or not? If he does, it's hard to think of a greater abdication of leadership, especially if you are all-powerful. This isn't an argument about 'free will'. The White Witch isn't a regrettably-successful populist. She's a tyrant who uses magic to turn people into stone. Aslan has the power to free them in a moment, and for a century he chooses not to, and nobody ever asks him why.
Obviously this reaction makes me sound completely mad when we're all standing around afterwards enjoying some post-show ice-cream, but so be it. (Nobody went for the Turkish Delight flavour, which was a missed opportunity.) Then, since Helen and Jason had very kindly agreed to host us all overnight, we went back to their place and stayed up talking until 2 in the morning in a lovely re-run of Oliver and Abi's wedding. They are one of my favourite groups to stay up and chat with, even though I only get the opportunity once every few years.
The next morning, Randi continued her campaign from the last time we were in Norwich of convincing me that Norwich's buses are actually pretty good, and we rode back into town for an incredibly fun breakfast with her former colleague Rachel. And then we meandered our way back along the rails to London, hop-scotching around some engineering work but still arriving back with plenty of time to enjoy a sunny Sunday afternoon in the city. No endless winter for us yet 😉
Next week Randi's parents are arriving in town, and together we have some more travels planned!