You knew this post was coming: 15 walking sections later, we are now Capital Ring complete! Starting and finishing in Woolwich, the route took us around the city on a circular journey which included full Englishes in Oxleas Wood, the dinosaurs of Crystal Palace, the magical telescope of Richmond Park, the ghostly abandoned platforms of Crouch End railway station and the Olympic Park at Stratford.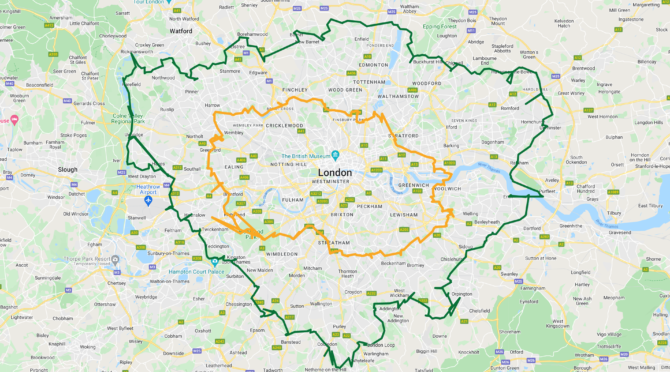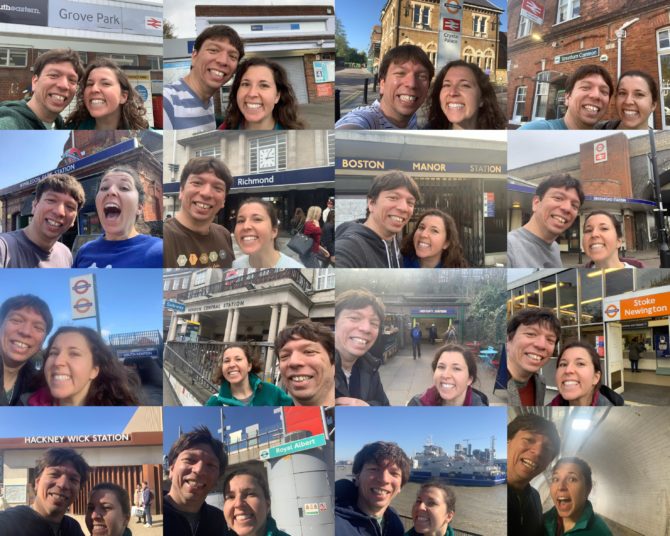 For our final outing we combined the relatively short Sections 13, 14 and 15 into one triple-bill walk, powered by breakfast bagels in Stoke Newington and finishing at the very same café where we first set out back in May last year. (Dear Woolwich First Choice Cafe & Restaurant: your full-throated commitment to melted cheese on a jacket potato is beyond comparison.) Just as with the London Loop, the official start/end points in East London are certainly not the most spectacularly green portions of the route. But it was interesting to walk through the University of East London campus (on an Offer Holder Day, no less) and emerge right at the river, as well as passing by hitherto-mysterious DLR stations (Royal Albert? Cyprus?) for the first time.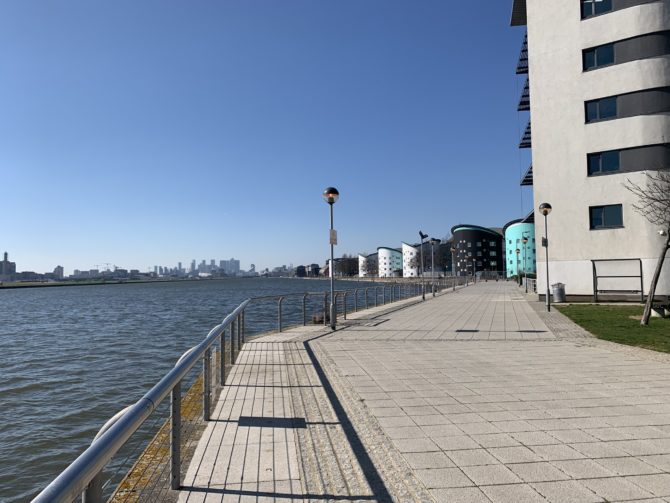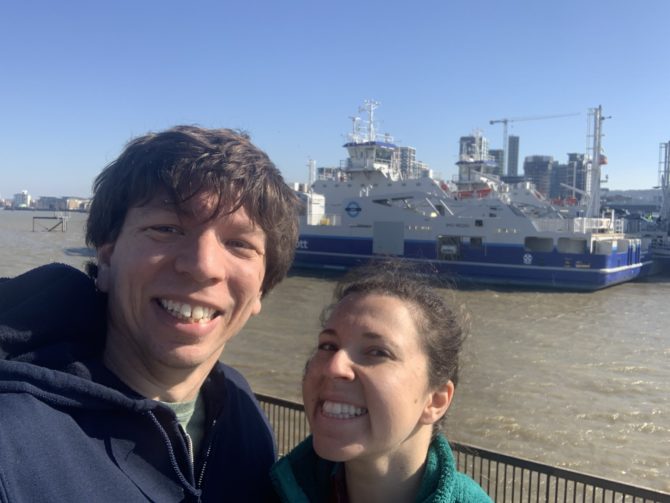 In non-walking news, after finishing The West Wing Randi and I were in the very, very rare position of being in the market for something new to watch and I'm delighted that we took Tash's advice and picked Succession. We're now far into the first season and I am really enjoying this corporate/family drama of warring psychopaths which everyone else enjoyed back in 2018.
Meanwhile, on St Patrick's Day (albeit without remembering it was St Patrick's Day) I had a really lovely evening with Simon, during which I think we might have regressed quite a bit in age. It started legitimately enough, swapping work stories over several pints by the river, but by the end we had migrated – via Honest Burgers – to (delicious) milkshakes at Five Guys. No regrets, though.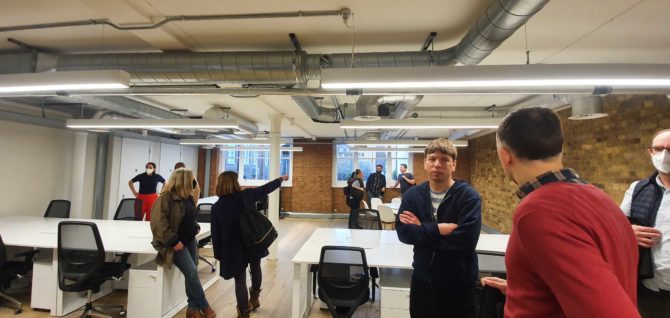 Other recent "hurray, we're Covid-free!" outings included a final farewell visit to our old office with a group of colleagues, followed by a quick tour of our new shared workspace in Clerkenwell and then drinks at The Slaughtered Lamb nearby. As always, it is totally delightful to see many of the people I work with in person, and I'm torn between wanting more of that and the reality that commuting to an office in order to go on video calls with people who mostly aren't in the office (because, say, they aren't based in London) just doesn't feel like a very productive use of time anymore.
On Thursday night, the London Supper Club gathered at my mum's for celebrity guest/cook Katie – making a special appearance from Scotland – and as usual we ate extremely well. But I wanted to end this post with extra special thanks to my mum for our outing on the Sunday beforehand to see Oxide Ghosts at The Gate cinema in Notting Hill. This is a never-to-be-released 60 minute compilation of deleted scenes, bloopers and bonus material from Chris Morris's spoof Brass Eye documentary series, put together by the original director – Michael Cumming – from his personal collection of raw VHS tapes from the making of the show in the 1990s.
I was slightly too young for Brass Eye when it first aired on Channel 4 but discovered it on DVD as a teenager and (predictably) loved it, as did many of my Sixth Form friends. It only ran for a single season (plus the notorious 2001 special) so if you'd have told me then that many years later I'd be sitting in a cinema to enjoy a whole extra hour of Brass Eye I'd have thought it was the greatest thing ever in the world. Even the Q&A with the director afterwards – moderated at our screening by David Walliams – was less annoying than most Q&As when certain people in the audience feel compelled to ask their question-which-is-actually-more-of-a-comment, and the two of them reflected in interesting ways that while the show certainly stands up today it's also incredibly of its time, mainly because Chris Morris's central target of scorn was television itself and television is just far, far less central to culture today then it was back then. It is true that, even by the 1990s, "getting on TV" somehow was still a big thing for most people, even if it was just local news. It feels like an age ago now.
London Walking Routes Blog Index
May 2019: Started London Loop
October 2020: Completed London Loop
May 2021: Started Capital Ring
March 2022: Completed Capital Ring

TfL Guides
London Loop
Capital Ring

Other Promising Entries In The Series
Thames Path? Always a reliable choice.
Green Chain? Although we've walked most of it by accident already!
Lea Valley? The bits by the Lea on the Capital Ring were lovely...