Tonight Randi has popped out to Valencia, and I'm supposed to be joining her tomorrow with a fully caught-up blog, so what you're reading now are the panicked writings of someone trying to keep his promises intact. Let's start by rolling back a few weeks to a Friday night at Paddington station, where – after teaching Randi the trick to coax free tap water from the vending machine which is desperate to upsell you on a water bottle – we joined my mum on a delightful journey to Hereford. Originally we had planned to go on Saturday morning, but made this last-minute change to avoid the strike… and after all, as someone once said, nothing beats the Friday evening feeling of catching a train out of London to begin a weekend adventure. (Me. I said it. Last post.)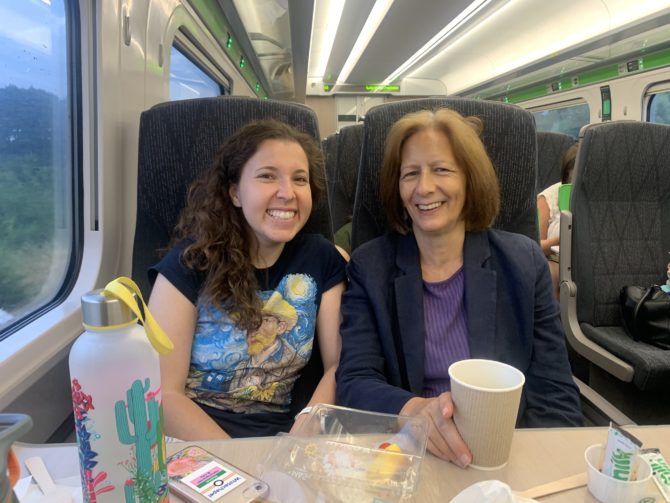 We had a few small wedding errands to run, but mostly the trip was just an excuse to hang out and enjoy spending more time in the place where we will soon be getting married (again). In fact, the other night we had our first stab at the part of the process I've been most looking forward to – the seating planning – and I can confirm that few other moments in my life have given me the almost-godlike feeling of shuffling people around the Google Sheet to produce the perfect arrangement. Would recommend.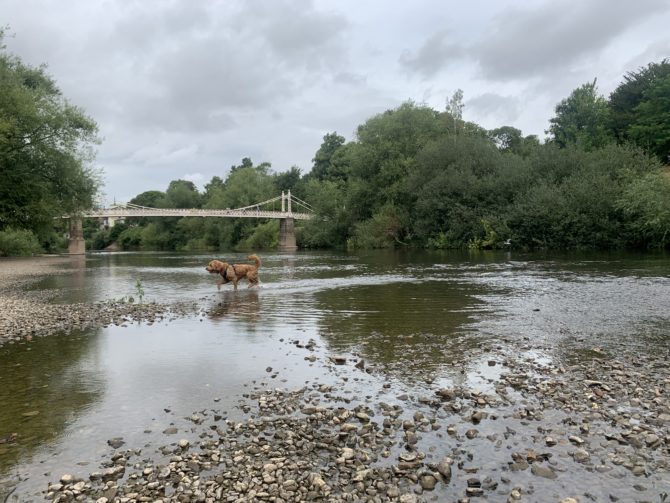 On Sunday we made it home in time to watch the Euros final at my mum's, which was a good mixture of genuine excitement plus not-actually-having-to-watch-penalties plus actually managing to squeeze onto the Jubilee line home afterwards, despite everyone coming out of Wembley at the same time. (Apropos football: Randi and I were also strangely captivated by the first episode of a new Channel 4 documentary series, Football Dreams: The Academy, following the children and young adults going through Crystal Palace's Academy system… worth checking out.) Later in the week I popped back west for drinks with my uncle Andrew near Imperial Wharf station, although – as you might expect – we talked mostly politics over football, with occasional overlap.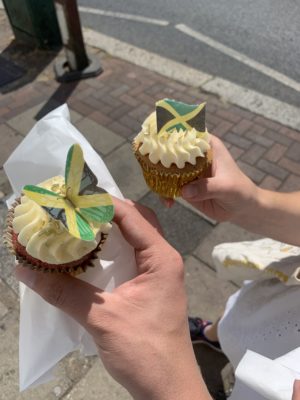 Since then we've just had a fun couple of summer weeks, including a lovely Saturday afternoon playing boardgames with Kira. This included, amongst others, our old favourite Carcassonne and new favourite Welcome To – the latter having a very satisfying feeling and a format which is competitive without being in-your-face competitive. We also spent an evening hanging out at Canary Wharf – lured there by the Elizabeth Line, obviously – and spent a more philosophical night closer to home drinking wine till late in our neighbour Angela's back garden. (I mean, to be clear, Angela was also there with us… we didn't just break in.) Incidentally, for anyone trying to relive their uni years, spending time with your neighbours is the best way of conjuring that feeling of being able to end an evening and go to bed without travelling anywhere.
On Sunday, we spent the day with Josh, Anna and Cora in their glorious garden – thrillingly equipped with a paddling pool – and I taught Cora the game of "wake up sleeping Dom with cuddly toys over and again" which she fully enjoyed. But I want to conclude a week earlier, on the Sunday before, when Randi, Simon, Fleur, Cleo, Steve, Soo-Jin and I gathered at Japes for a symbolically important order of deep-dish pizza. This place is seared in my mind because, back in March 2020, it was the last totally normal social thing we did before lockdown, so it felt good to all be together again, laughing at Randi's attempt to order a deep-dish pizza without any of the mozzarella. ("The chef sent me back to say it can't be done! It will burn!" "Tell him it can be done… he did it two years ago!")