Last weekend we spent a gorgeously sunny weekend in Cardiff – a place which Randi has now totally fallen in love with and is angling to move to, despite my warnings that the weather might not always be so spectacular. Still, nothing beats the Friday evening feeling of catching a train out of London to begin a weekend adventure, and although I'd been to Cardiff once before my main/only memory of the city was hanging out at the Torchwood fountain. This time, we stayed in an Airbnb in the trendy Pontcanna area, and we were both impressed by the massive expanse of rolling parks which surround the banks of the River Taff nearby.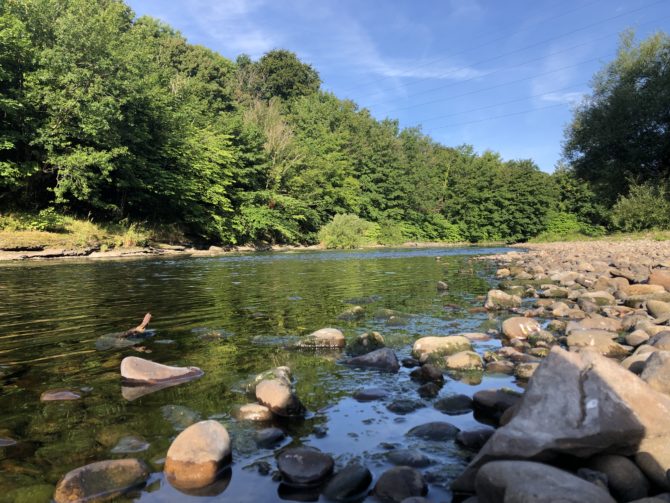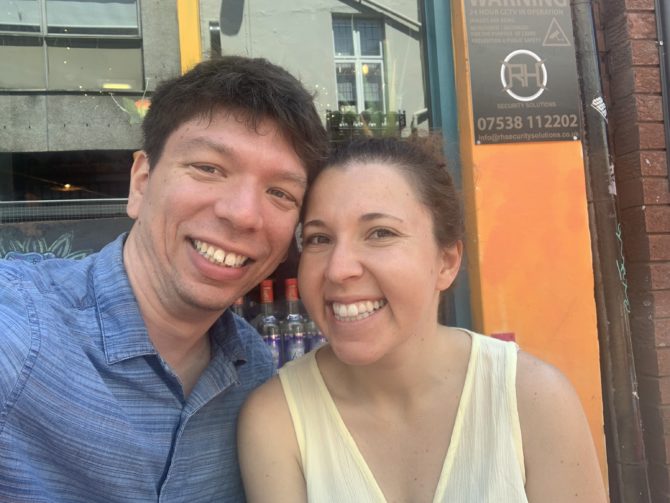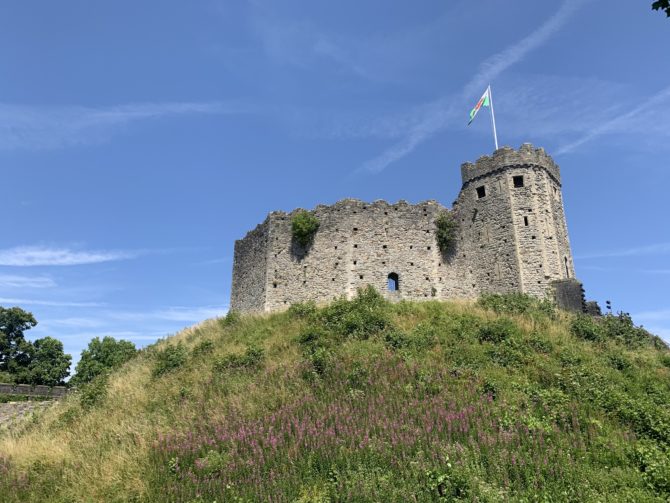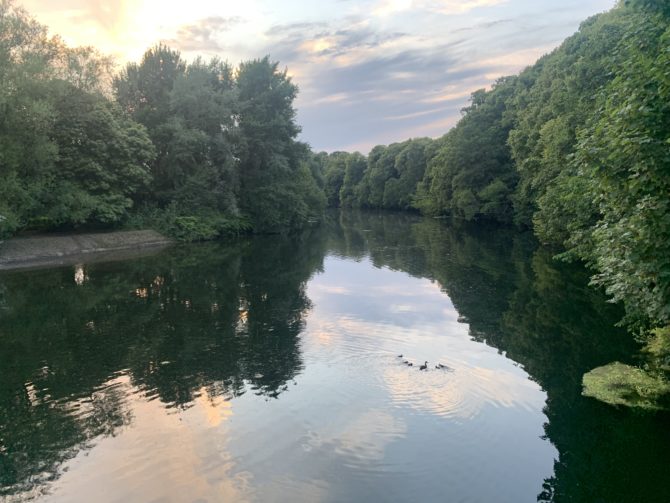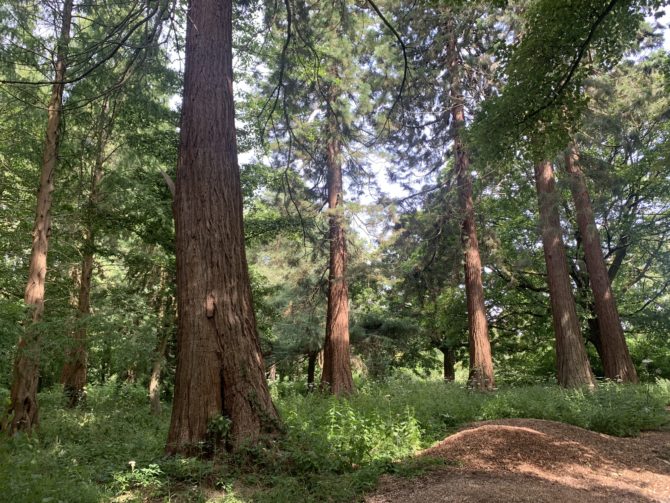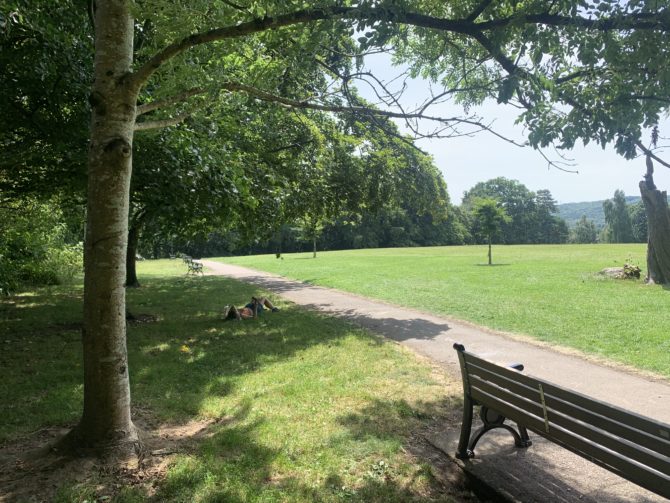 Our primary purpose for visiting was to spend time with Randi's former colleague, Tom, and his family. After meeting up near the castle, we caught a boat/bus down to Cardiff Bay, walked along the coast, stared enviously at people with tickets to the Aqua Park (basically a bigger and better version of the infamous WoahZone on Lake Michigan which we also failed to get into) before making up for it with ice cream sundaes. Finally, Tom, Demelza and Ralph invited us back to their house for a highly impressive barbecue production, over which- since we're basically all transport nerds – we all swapped notes on Geoff Marshall videos. Thanks, guys!
The other surprising thing to note about Cardiff was that somehow we fell into eating delicious Mexican American food – not once, but twice! Not only did we enjoy the "unauthentic" (but still delicious) tacos at La Pantera, but for breakfast on Sunday morning Randi scouted out the American diner-themed Hard Lines café, complete with breakfast burritos and by far the best huevos rancheros Randi has found this side of the Atlantic.
All the talk of buckling steel on the railways made us question whether we'd actually be able to get home on Sunday, but thankfully (or regretfully) we did make it home before the extremes of the heatwave on Monday and Tuesday this week. It wasn't unbearable (thanks to our fan) but we still celebrated Tuesday evening's rainfall with a bottle of white wine on Blythe Hill. Today we were back to pleasantly-sunny-but-not-absurd temperatures, prompting Randi and I to lie and read in Hampstead Heath for a bit before moseying down to the other exciting part of this post: this afternoon's escape room adventure, Underground 2099, set in the abandoned South Kentish Town tube station!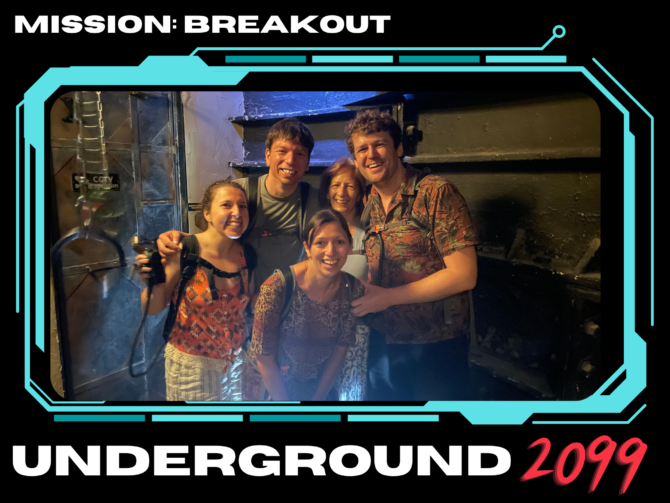 An escape room in a disguised Underground station was my extremely well-targeted birthday present from mum, Tash and Cormac this year, and as a group we were in boisterous enough spirits during the orientation that our game master seemed a little taken back. ("I've never seen a group start arguing about Tube facts before the game has actually started… I don't know whether I love you or hate you.") However, once the game got going we settled down into some excellent teamwork to defeat the radioactive King Rat in a time-travelling trip to a post-apocalyptic 2099. It was a lot of fun, and I'm thrilled that we actually succeeded in our quest with barely a minute and a half spare, although I'm not ashamed to say that I jumped more than once as the mutant hordes advanced. London Supper Club 1, Rats 0.