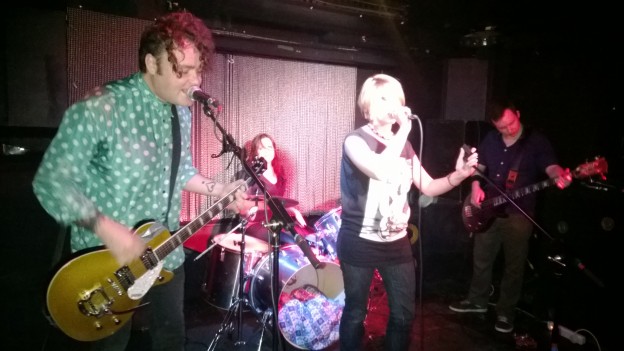 There was a very nice gathering on Wednesday night to see Cat, Paul, Liz and Steven's band Recklings (who I just realised are on Spotify!) sandwiched inbetween two other, rather different acts. The first was a sort-of male Kate Nash whose every song contained the line "young and dumb and [something about fun]" which was swiftly upgraded to a bawdier version by Abbi, greatly enhancing the experience. The last were techno-electronic-something, which I appreciated mostly as a prompt for drunken robot dancing. But Recklings, yes, they were good! And I also saw Jen before she leaves, which was an unexpected bonus.
Work's New Year party followed on Friday night, but as I have few photos or stories I'll move on swiftly to Mandela: Long Walk to Freedom at the Lexi, which I saw with the family and our cousin Nancy. (I've been taught that 'cousin' is vague enough to cover most complicated family ties.) Agreed with Tash that it tries to pack an awful lot in early on, but improved as it went, and Idris Elba was excellent. It's hard to know what to say about Nelson Mandela's life story, given the unusual feeling that mass adoration is basically deserved this time. I mean, turning anyone into a saint is usually a bad idea, but if you're going to have one you'll struggle to find a better man than Mandela.
Which just leaves Sherlock – the final episode of which, at least for now, is on tonight. I was reading an interview with Ted Sarando of Netflix recently, who claimed television was all about the 'managed dissatisfaction' of waiting for the next instalment, when instead you could get it all in one go. I believe this is popularly known as 'anticipation' and, actually, is part of the pleasure 😉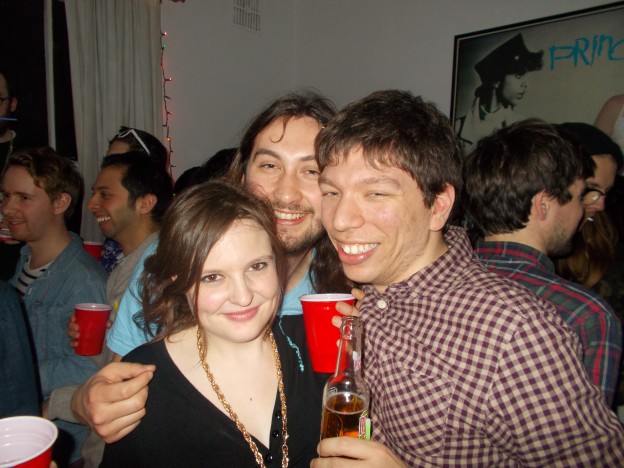 For the second year running, we celebrated New Year with a densely packed throng in the living room of the Mile End sister flat. Apparently I had my eyes closed for 99% of the time, if these photos are anything to go by. And happy new year to the accommodating bus driver of the packed 277 home, who allowed me and Anna onto the front as long as we crouched down on the floor and held on tightly 😀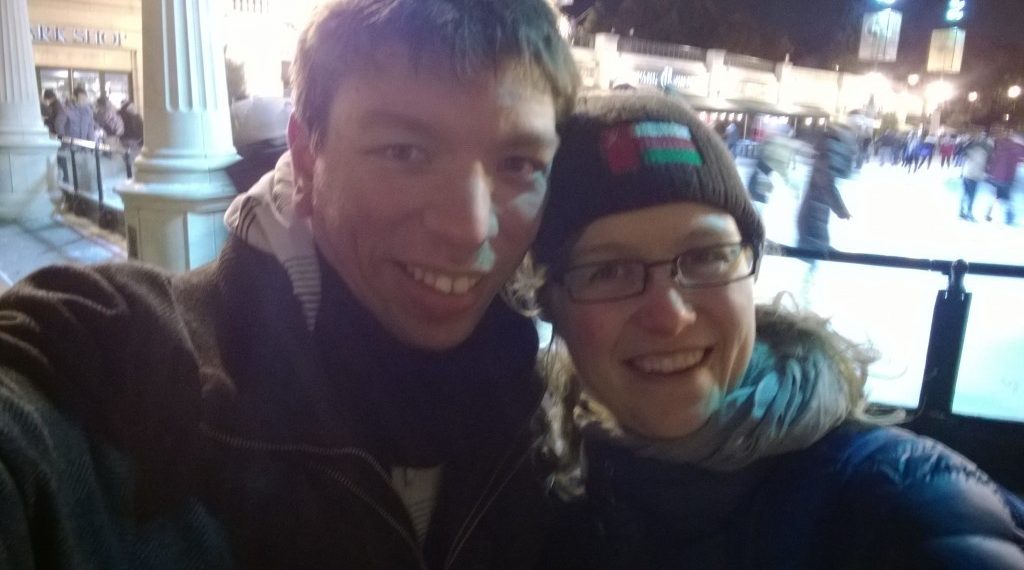 My first thanksgiving was lovely 🙂 As promised: lots of delicious turkey, sweet potatoes and cranberries, unexpectedly adjoined with a boisterous game of charades. This only reinforced the impression that Thanksgiving is basically a dry-run for Christmas day, which is fine as long as you don't suffer any major family falling-out the first time around. Still, on discovering that Americans don't have Christmas crackers, I propose a swap: we'll all take days off work to eat, drink and be merry late-November time, as long as they wear little paper hats at Christmas to differentiate the meals. And because Christmas cracker hats are cool.
The other highlight of my trip so far was seeing A Clown Car Named Desire at Second City last night. The inspiration to go came from looking for a Chicago counterpoint to News Revue although the whole thing is bigger, more polished and less topical than that. Apparently Second City is particularly famous for its improv and last night there was a whole extra third act of improvisation tacked on to the end which was a lot of fun.
If I lived in Chicago, I expect I'd be back again before very long…