Happy 2020! Randi's parents have now returned home, but I need to dip back into 2019 quickly to round off their visit with our trip to the Peak District. Randi and I enjoyed our visit two years ago so much that we decided to take her parents to stay in the exact same B&B/pub – The Cheshire Cheese Inn – and rejoiced when we confirmed that they were still serving the same incredible cheese and potato pies. Don't even think about staying anywhere else in Hope.
As we had already done the walk to Mam Tor, this time Randi and I used Saturday's limited daylight hours to hike from the villages of Hope to Edale, which are also conveniently one stop along the railway line from each other so her parents could hop on a train and meet us there. The next day we took the shorter but muddier field route to Castleton. As I say, the prime motivating factor for this visit was the pies, but it's important to work up an appetite.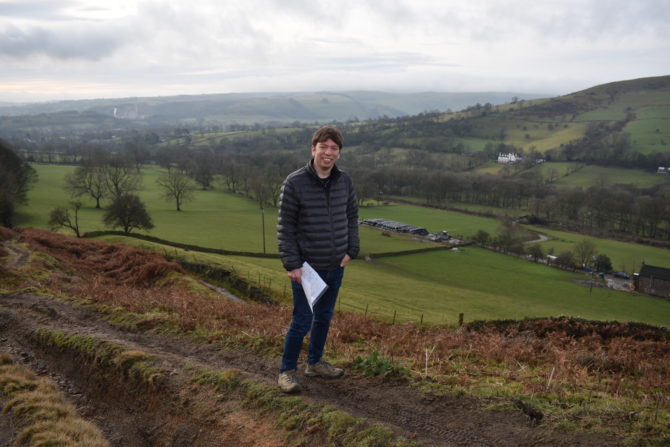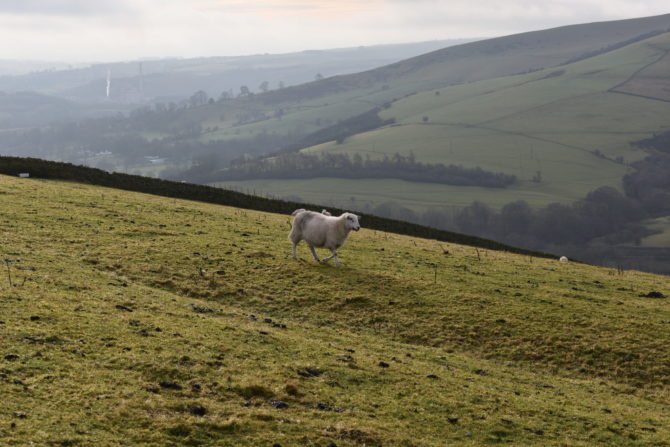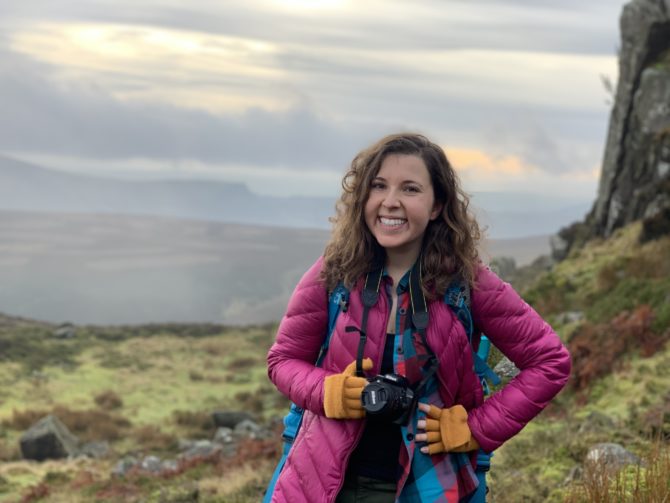 After a couple of hours in Manchester (just time to visit an American restaurant and see the Piccadilly Gardens fountains impressively still going) we returned to London and the next day, on New Year's Eve, I popped out with Cat and Matt for catch-up drinks and Star Wars: The Rise of Skywalker in a '4DX sensory cinema'. Essentially, this means the chairs move around and occasionally some water is sprayed, although wussies can opt-out of the water via a control panel on the seat. (This option is clearly aimed at the same sort of people who ride log flume rides in ponchos.) Even though this is clearly all ridiculous, the pseudo-rollercoaster experience is at least quite well suited to Star Wars with its myriad chase sequences. I object more to 3D glasses, which always remind me of Bounty chocolate bars: every few years, I try them again just to confirm that they aren't very good.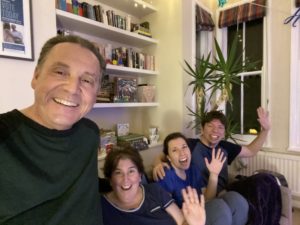 We had a quiet New Year's Eve in together this year, but did at least manage to stay awake until midnight which – given past performances – is not a guarantee. And on New Year's Day we watched Doctor Who, of course, with its rather thrilling ending. I am gleefully anticipating the second half tonight.
Finally, today Randi and I walked the 'first' section (our eleventh) of the London LOOP from Erith to Old Bexley. We are still a very long way away from the pretty fields overlooking North London, but I have some hope that we have started to clear London's industrial eastern edge and may soon return to parks, forests and meadows. And if not, at least we keep uncovering more unexplored fringes of the city!