Once upon a time, I had a website on Geocities. Then I got my own domain instead, because that was obviously pretty l33t. To justify this minor expense to myself I started blogging so that it wouldn't be going to waste. But the blog needed a name, and after not-very-extensive deliberation I went with "The Musings of a Red Dalek". (Ever since, I regretted picking something which would show up alphabetically under T for 'The'. Don't do it, kids!)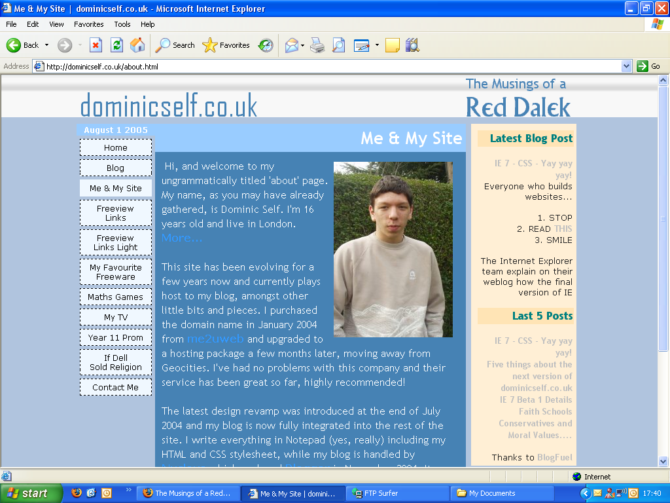 Now we live in the future: we all own flying cars, nobody remembers Geocities and my hastily-picked teenage blog title has become increasingly confusing to anyone who reads this. So today, the loyal Red Dalek is entering retirement and this whole silly exercise is simplifying to something short and sweet: dom.blog. Many thanks to the kind people at the dotblogger program for entrusting it to me!
The last few weeks have been quiet blog-wise because Randi and I have been taking very tentative steps into the fun world of buying a flat. (Yes, the aim for 2020 is yet more change!) No one in their right mind would enjoy reading a running commentary on this process, but in these early days it has actually been a nice excuse to explore different areas of London where we might want to live and/or actually afford to be able to live. And along the way, I was strangely amused by this sign: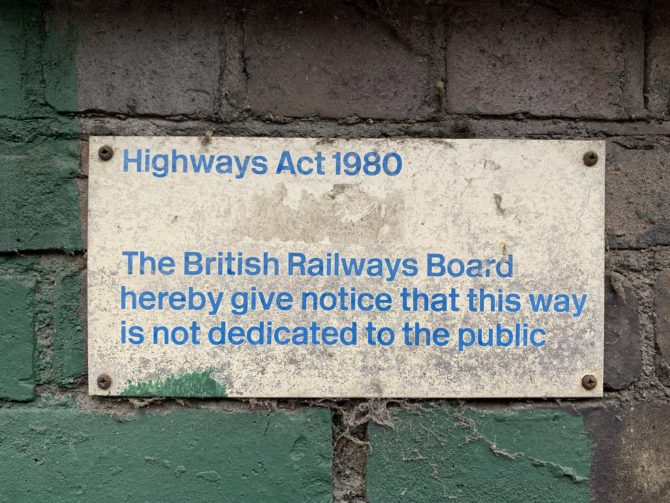 Along with these explorations, this month I had drinks with Clark and surprise special guest Matt Hull, stayed overnight at a fancy hotel in Windsor for a work event and very much enjoyed breaking open the Dominion: Dark Ages expansion with Randi, Katie and Kim. We also watched Hunt for the Wilder People – which was a lovely film and has been filed away in my brain along with Flight of the Conchords as evidence that New Zealanders have a great sense of humour – and, this weekend, hosted Oliver & Abi as our latest overnight guests. There's no better way to recreate the feeling of university than beer and sleepovers!