Embarrassingly, I had never been to Ireland before my one-night-only work visit to Dublin last week, our flights in and out carefully tucked between major storms. Obviously I could barely glimpse the city during this short window, especially as I spent a good proportion of the time in fancy multinational offices, but even our quick lunch in a nearby café bolstered the stereotype that people here might just be… friendlier. I will be very happy to come back for a proper visit and see! In the meantime, it was great to meet some people in-person who might previously have existed solely in the realm of Slack.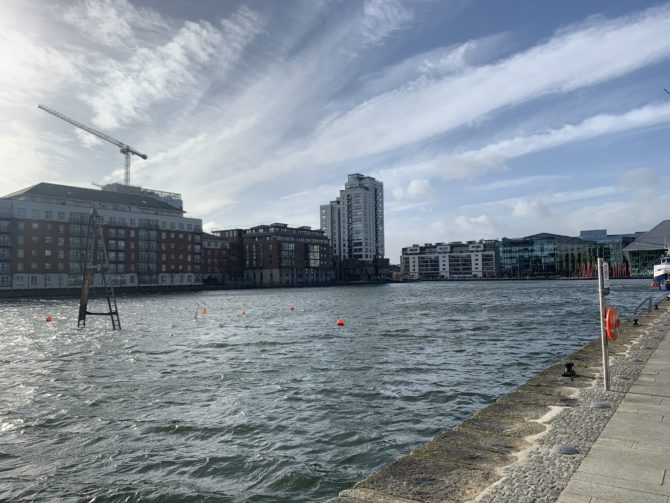 A week before I had an emotional rise-and-fall in my very brief career as a platelet donor. Since coming back to the UK I've been excited to be able to give blood again, and at one of my last sessions I was invited to test my blood to see if the platelet count was high enough to safely donate platelets instead. For years, I think I've been mixing up platelet donation with bone marrow or something else because I've associated it with something a lot more intensive and painful. Actually, donating platelets turned out to be easier and more enjoyable than regular blood donation. To get at the platelets, a machine removes your blood, separates out the platelets and then returns the rest back to you via the same needle. This means you're much less likely to feel faint, since you aren't losing much whole blood at all. The whole process does take longer (54 minutes in my case) but you can eat, drink and chat to staff while you wait.
Anyway, I was all excited that I had been inducted into this secret platelet club and then I got a call saying that my platelet count had dropped below the minimum threshold again and I had to switch back to whole blood donation. Boo. I commiserated with Joshua that night in a pub in our newly designated zone for North-South London meetups of West Hampstead. (Yes yes, I realise this is very much on the North side but it's great for catching the Thameslink home again.) Thankfully Josh was able to cheer me up again.
Later that week I was back in North London for the QPCS Careers Celebration Evening, a networking opportunity where I tried to encourage every Year 12 student I met to become a Product Manager (we may end up with a surplus) but also gossip (which is basically networking) with former teachers over wine and sandwiches. Memo to the public high schools of Wisconsin: it is perfectly acceptable to provide wine at your public events.
This week, Randi and I have been on staycation. Hurray! I've never done this before, but we both had holiday days to use up (thanks, EU) and already have a big US trip planned in April, so we ended up replicating the aura of a rainy February half-term week only without the children. Our first act was to go see Parasite at the astoundingly good-value Peckhamplex cinema. Since this has already won the Oscar for Best Picture etc. you've likely already seen it and don't care about my opinion either way, but I thought it was excellent – three-dimensional characters in a film which balances light and dark moments perfectly. Unsurprisingly, the intensely gory scene was too much for me, but I was glad that it came so close to the end that I didn't miss much…
Otherwise, most of our staycation has centred on some very muddy walks. We completed our thirteenth London LOOP walk (Section 3), walked off brunch waffles through Verulamium Park in St. Albans (where I got nostalgic for the Romans) and were joined by my mum for a tour of deer-laden Richmond Park. On Wednesday night, we also saw my colleague Tabi on stage again as part of a Soul Stripped Sessions performance with three other artists: Natalie Duncan, Katie Coleman and Lisabel. The twist is that the venue was the basement of a Pizza Express in Chelsea, which means my life in attending gigs has progressed to "standing because that's what all my friends are doing" to "hunting for a seat" to "sitting at a table eating dough balls". Excellent. The performances itself were incredible, and Katie Coleman's poppy Not Your Pin up Girl is actually still stuck in my head.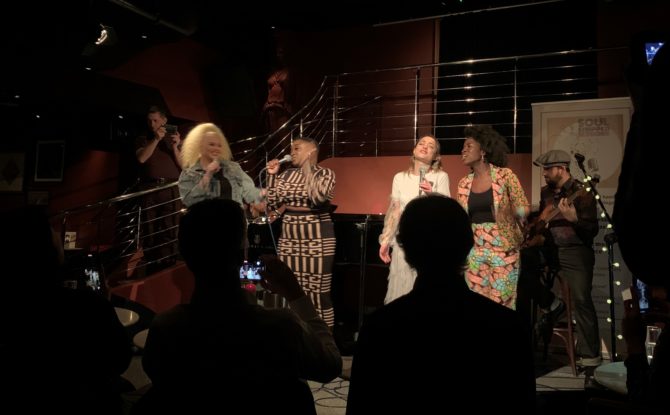 Oh, and our Would I Lie To You? episodes from May finally aired!