Fair warning: this post is just an excuse to post a bunch of cheerful snow photos from this morning. Randi and I had just finished wishing my cousin Alix a very happy almost-birthday on her surprise Zoom birthday brunch call (sadly brunches are all bring-your-own these days) when we decided that Beckenham Place Park would be the perfect place to go while it was still snowing before it all melted away again. And we were right!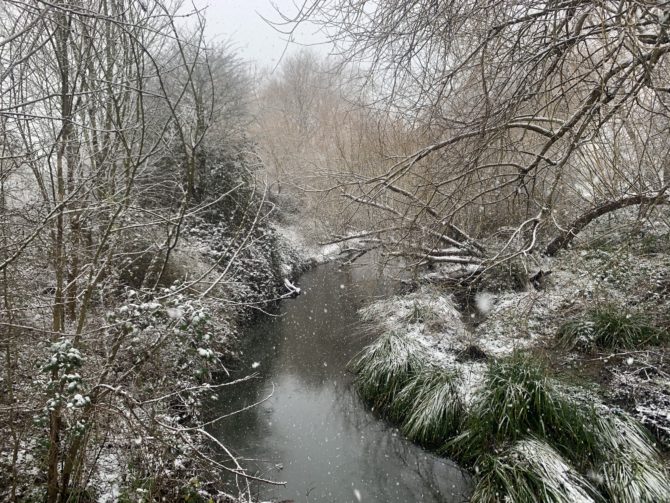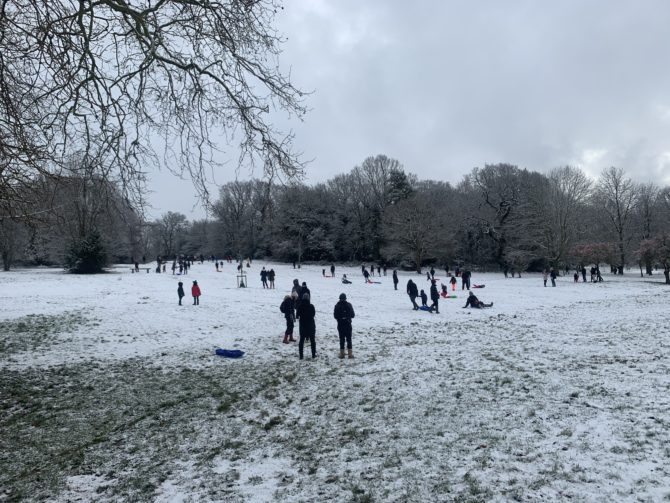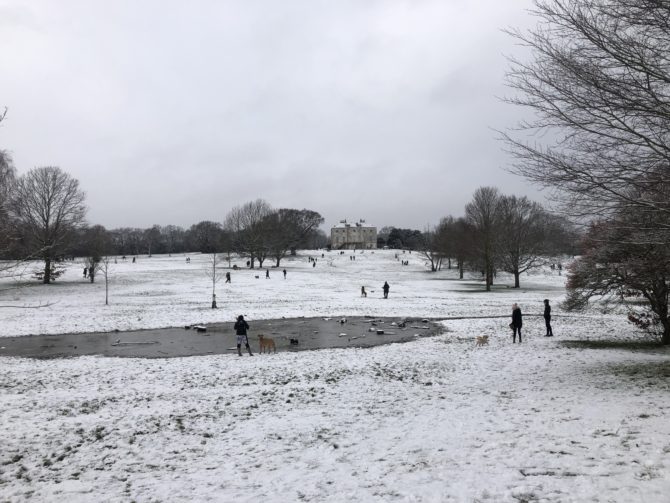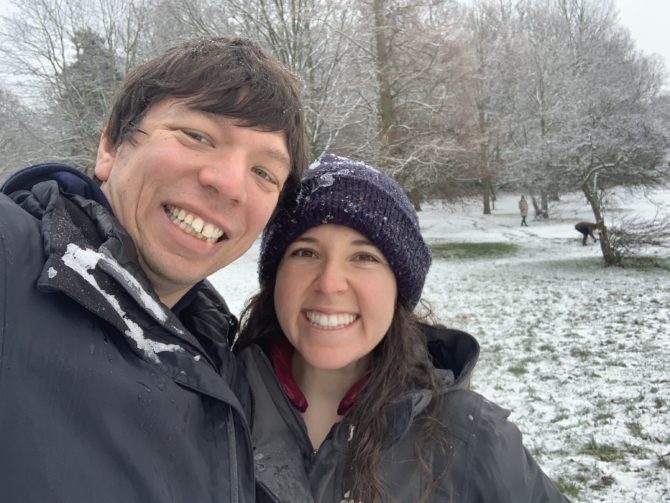 I know, I know: if you're in Chicago you're probably rolling your eyes at this brief flurry of snow, but we're still in lockdown so you have to take what you can get.
Otherwise we've been hanging out indoors (obviously), taking a break from work along with the rest of the world to watch Biden's inauguration and trolling Matt and Laura with an aggressive posting schedule of catching-up-with-your-lives greeting cards. We also really enjoyed ActionAid's Stand Up With Women comedy night (hosted by national treasure Jo Brand) on Thursday evening, eased amiably into the right spirit by Randi's ginger beer bourbon drinks.
Also, last weekend Simon organised a truly wonderful Friday night group call to play Jackbox games, draw terrible drawings and interrogate Ellie on her mysterious life. It was a lot of fun, at least once we actually got Zoom working, and we ended up nostalgically looking at photos of us all from New Year 2013. It scarcely seems credible that so many people once occupied the same living room of a Mile End flat with so little regard for 2 metre distancing or the rule of six, or that we were once young enough to go to parties with – as Oliver put it – "more people than chairs". One day!