It's been a busy few weeks! A few weeks ago I attended Booking.com's annual partner conference in Amsterdam, held on a grander and flashier scale than last year and – most excitingly – included an appearance from 2014 Eurovision winner Conchita Wurst at their big party on Wednesday night. I think I actually missed Eurovision that year, so I'm glad I finally got to see her perform, although it was her cover of the instantly recognisable Everyway That I Can (Turkey, 2003) which was the biggest crowd-pleaser of all.
Amsterdam itself was as lovely as ever, even in drizzly March. Public service announcement: the trains accept contactless card payment now, so the "standing confused beside the ticket machine" phase of your trip is now a thing of the past. Hurray!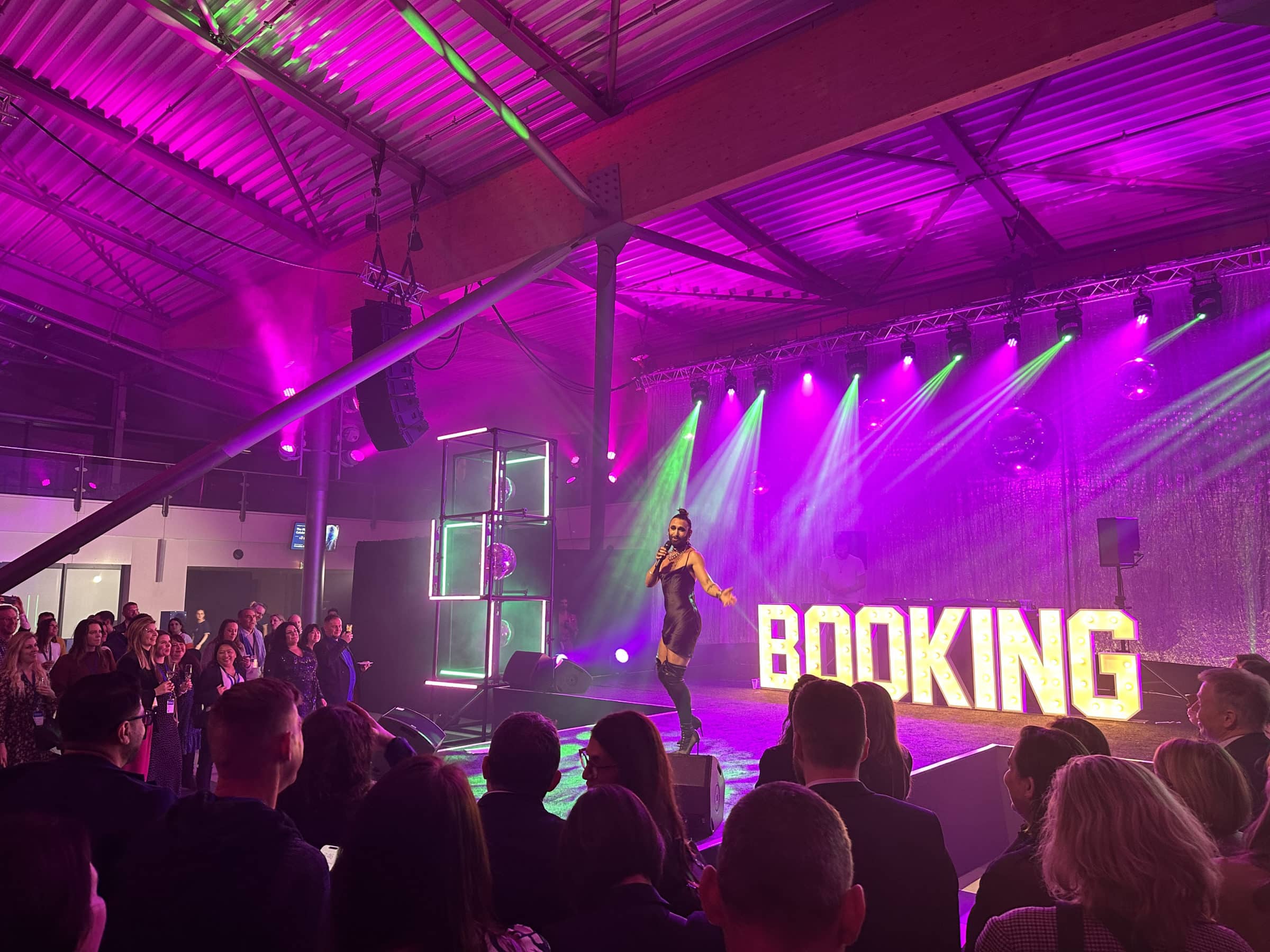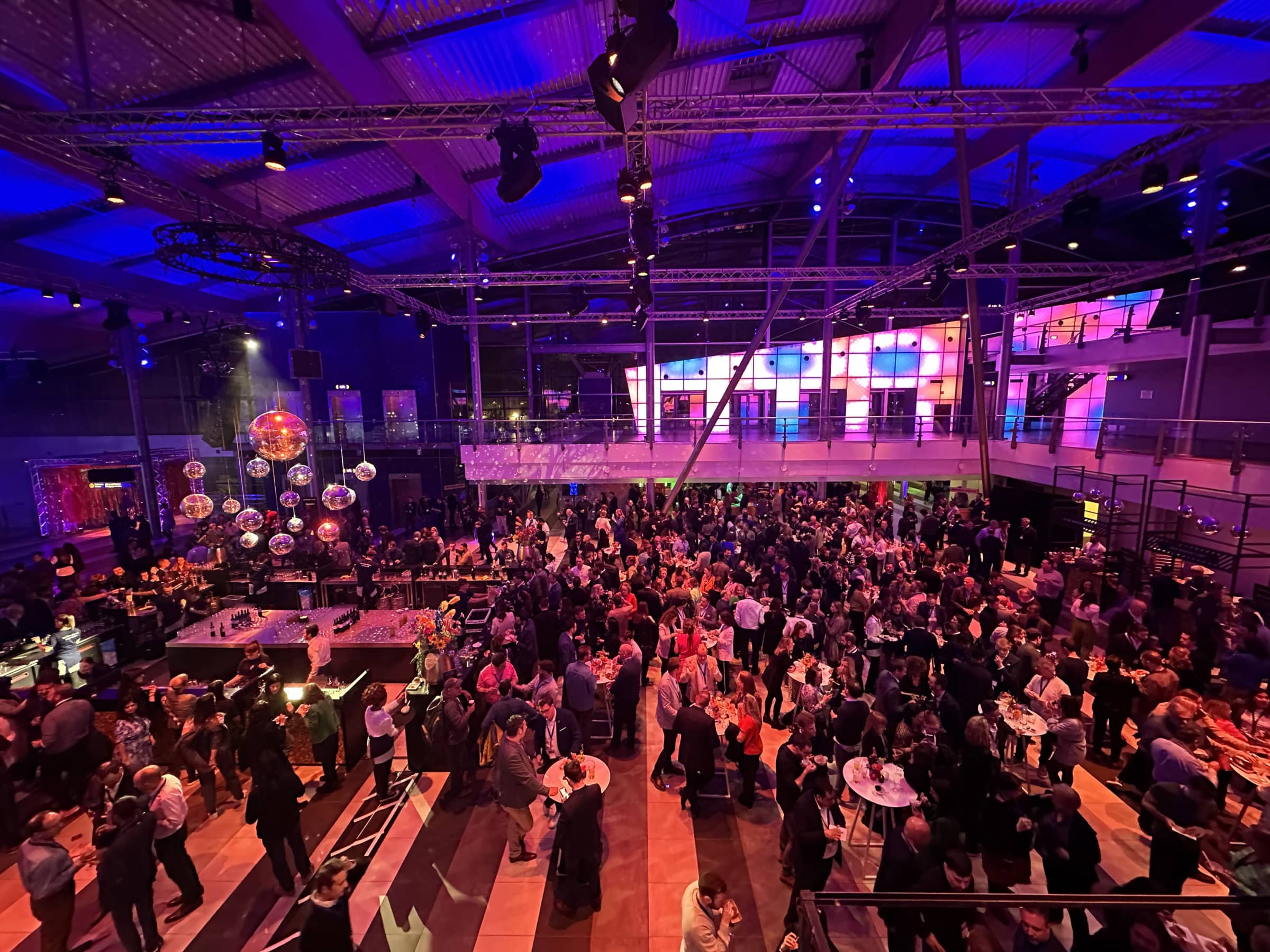 After getting back home on Thursday night, Randi and I finally made it to Tash and Cormac's new flat for a wonderful 'London Supper Club' Friday night with my mum and Cormac's dad Brendan. Alongside a true feast of Indian cooking we enjoyed a riotous night of poetry, songs and one interpretative tin whistle performance (you're welcome) which really buoyed us up into a cheerful mood for the whole weekend. It also inspired me and Randi to read The Importance of Being Earnest aloud together one evening a few weeks later. Who needs Netflix, really?
Talking of readings – a few days later, at the stone setting service in memory of my great uncle Leonard, many of our family dug deep into our email archives to perform some of Leonard's famous emails from years gone by. For most people this would probably be pretty dull, but Leonard's emails were certainly flights of storytelling… even if the story he was telling was normally a tale of trial and tribulation. Thanks to my friend Simon for inspiring us with his Charles Dance-esque interpretation of Leonard's writing a few years back.
For some professional entertainment, Randi and I also saw Sleepova that Saturday at the Bush Theatre, a play about the enduring power of teenage friendship as four girls go through life's ups and downs during their GCSE years. Everything about this play just worked for us: serious themes, but always funny, warm-spirited and life-affirming at the same time. I'd never been to the Bush Theatre before but it's as close to perfect a venue you can get, with strong vibes of the Tricycle in its glory days. All four characters felt real and relatable, albeit with some subtly different attitudes to the generation I remember (because I'm old now) but always played with warmth and humanity which kept you rooting for them all. You really know a play is working when one of the characters tells her parents something that she shouldn't, and the audience all instinctively sighs together with frustration. Highly recommended. (I mean, the run is over now, but in theory at least: highly recommended.)
Even more culture: a week earlier Randi and I had a very rare movie night in and watched Everything Everywhere All At Once, the Oscar-winning universe-hopping surrealist sci-fi comedy centered on a Chinese American immigrant family and their quest to save the multiverse and/or save their laundromat from an IRS tax audit. Unlike Sleepova, you've probably seen this already and don't need me to describe it to you. But it's very good, and a real delight to see a film so brimming with creativity and imagination. Also, I should note that we finally finished Our Friends in the North after I (falsely) promised to Randi that the final episode must be more uplifting than those couple leading up to it. It was a promise made with the best of intentions, but sadly proved inaccurate.
Recently, while having brunch with Josh, Anna and Cora, we learnt that Josh and Anna were planning a romantic couple's getaway together to Thorpe Park. Unfortunately I didn't mask my excitement at the idea, nor the fact that I still had a day of annual leave to burn before the end of March, and that's how I ended up inviting myself along to Josh and Anna's rollercoastery day out. Of course, it was totally worth it, especially as it included a sleepover of our own the night before so I got to spend even more time with Cora (who now talks all the time!).
The next morning the three of us set out for a day of rides and ride analysis, of which my main conclusions are (a) Saw is probably Thorpe Park's best all-round rollercoaster now, but (b) I'm really glad I went off to ride Stealth again because – although Josh and Anna aren't fans – it's up there as one of my favourite rides of all time. It's been years since I was last at Thorpe Park and investment (along with visitor numbers) has fallen away since I was a teenager, but they are now finally working on a new rollercoaster so I guess we'll just have to go back again once it opens…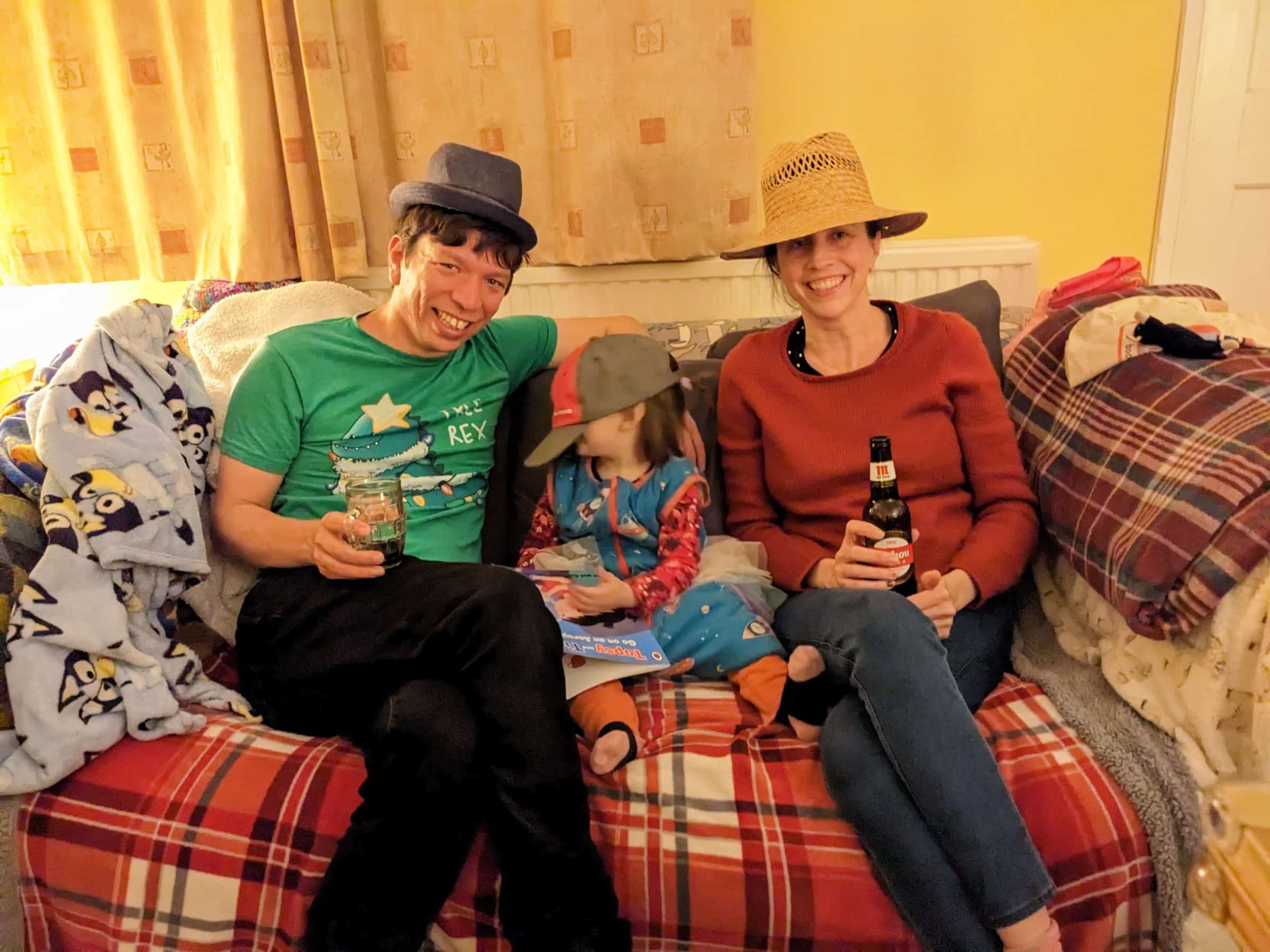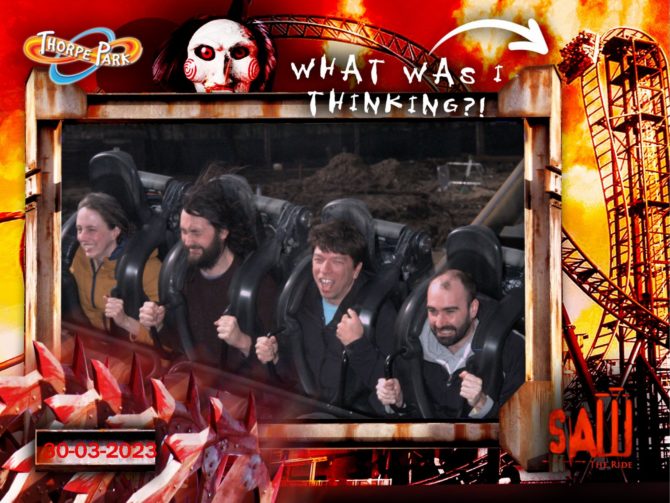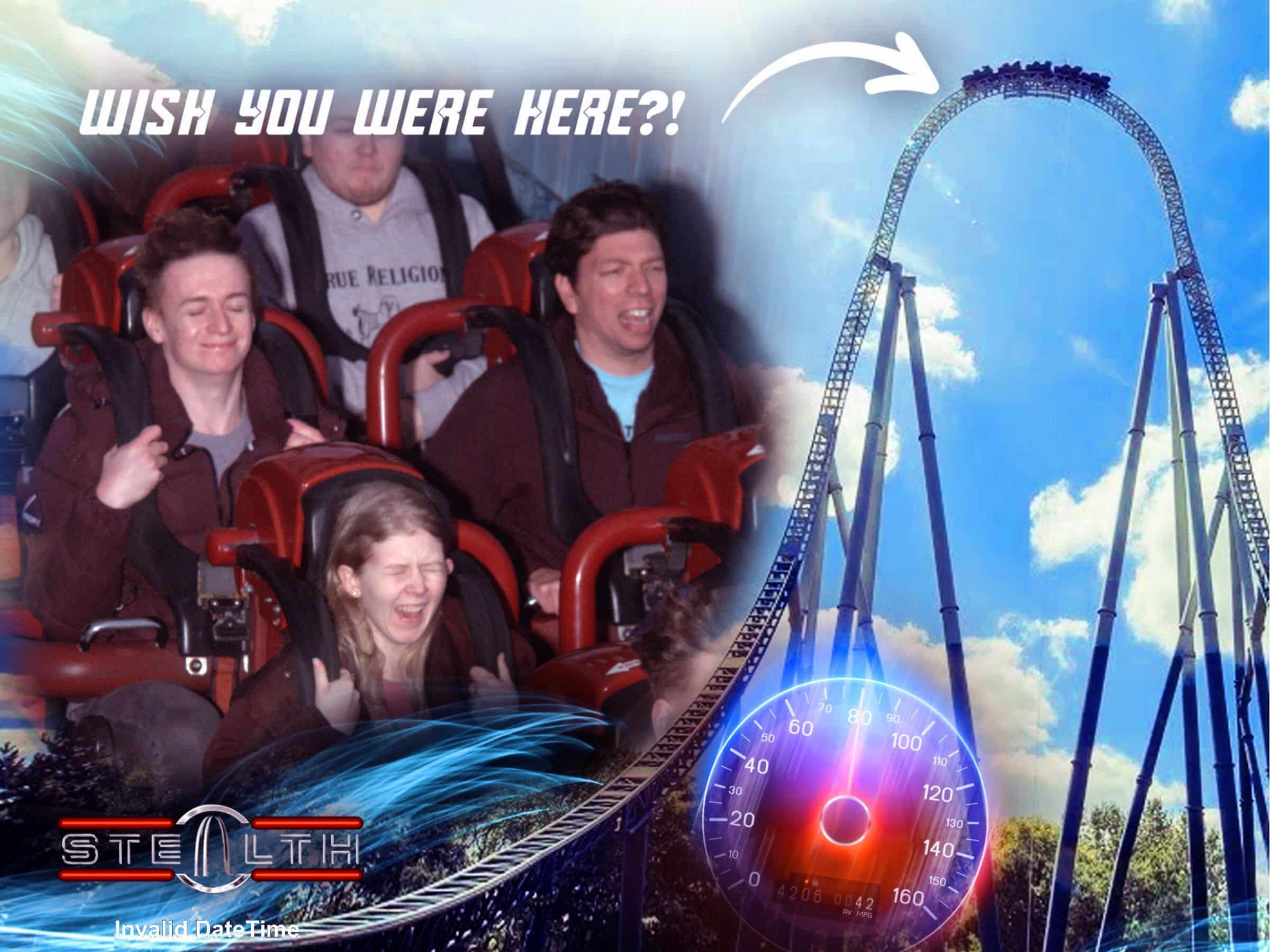 Finally, in exciting and still slightly surreal news, I'm very happy that my friend and colleague Kira has just successfully made the move to the UK. By a weird twist of fate she's spending her first few weeks in Willesden Green, so on Friday night we celebrated her arrival at the excellent Beer + Burger. But by Sunday the wheels were already in motion for Randi's South East London sales pitch, and together with our colleague Patricia we enjoyed a great shakshuka and challah brunch at ours before playing some energetic rounds of Cobra Paw and a good game of Citadels. Then, since we're all still excited by the novelty of it being light and sunny outside, we walked over to Crystal Palace together for ice creams and dinosaurs. More South East London at its best! And all part of Randi's plan.
Randi and I already had plans to to visit Bristol this Easter weekend, since – although I've heard many good things about the city – my only actual experience of it was a brief (and very odd) day trip for work back in my Groupon UK days, and that was to an offensively ugly office building which I hoped wasn't representative of the whole place. Happily, once we knew Kira would be in the country by then, we managed to persuade her to join us and so the three of us took the train up on Friday and stayed in an Airbnb loft in the fancy Clifton area. (Yes, as in the Clifton Suspension Bridge – which is indeed very cool to look at and walk over.)
I really, really liked Bristol from what I saw. Because it's so hilly and green, and because so many of the buildings are built from Georgian stone (and on roads which refuse to form straight lines but instead criss-crossing crescents at different levels) there's just a lot to look at and admire as you walk around, without mentioning the colourful houses, beautiful artwork and harbour area. We basically did a lot of walking – including through the expansive Leigh Woods – interspersed with a lot of eating, from authentic Cuban food to a proper pub roast on Easter Sunday itself, plus a very healthy number of Easter eggs. We also enjoyed Victoria Park and the M Shed museum, rewatched Free Solo together and played a couple of big-money games of Dominion Prosperity.