Back in April I spent a weekend in Norfolk/Suffolk with two different sets of cousins, starting with my cousin Julie who met me for a drink in Diss before we enjoyed a walk around Thornham Park. Julie has recently become a postie, although sadly she'd finished her shift so I missed my chance to ride along in a red Royal Mail van. That evening, I was kindly transferred over to Frankie and Anya's new place in time for dinner and playtime with my next-generation cousin Lena, from whom I've now learnt that it's totally pointless to try and separate Play-Doh colours once they've been combined.
Through Lena's influence I also became a big fan of Disney's Elena of Avalor series, mostly because I was impressed by the structured exercise of Princess Elena's executive authority through a Grand Council. Honestly, Avalor's constitution seems to function much better than most Disney monarchies, and I have high confidence that its citizens won't wake up to find that all their spinning wheels have been appropriated and destroyed on spurious security grounds or that a sea witch can kidnap and imprison people with impunity thanks to some libertarian contract law.
Once Lena had gone to bed, I continued to have a great night with Frankie and Anya watching highly-questionable 'travel influencer' videos (although in retrospect, maybe we should have just watched Elena of Avalor) before going for a walk together around Ickworth House near Bury St Edmunds the next day. Thanks to all of my East Anglian relatives for hosting me!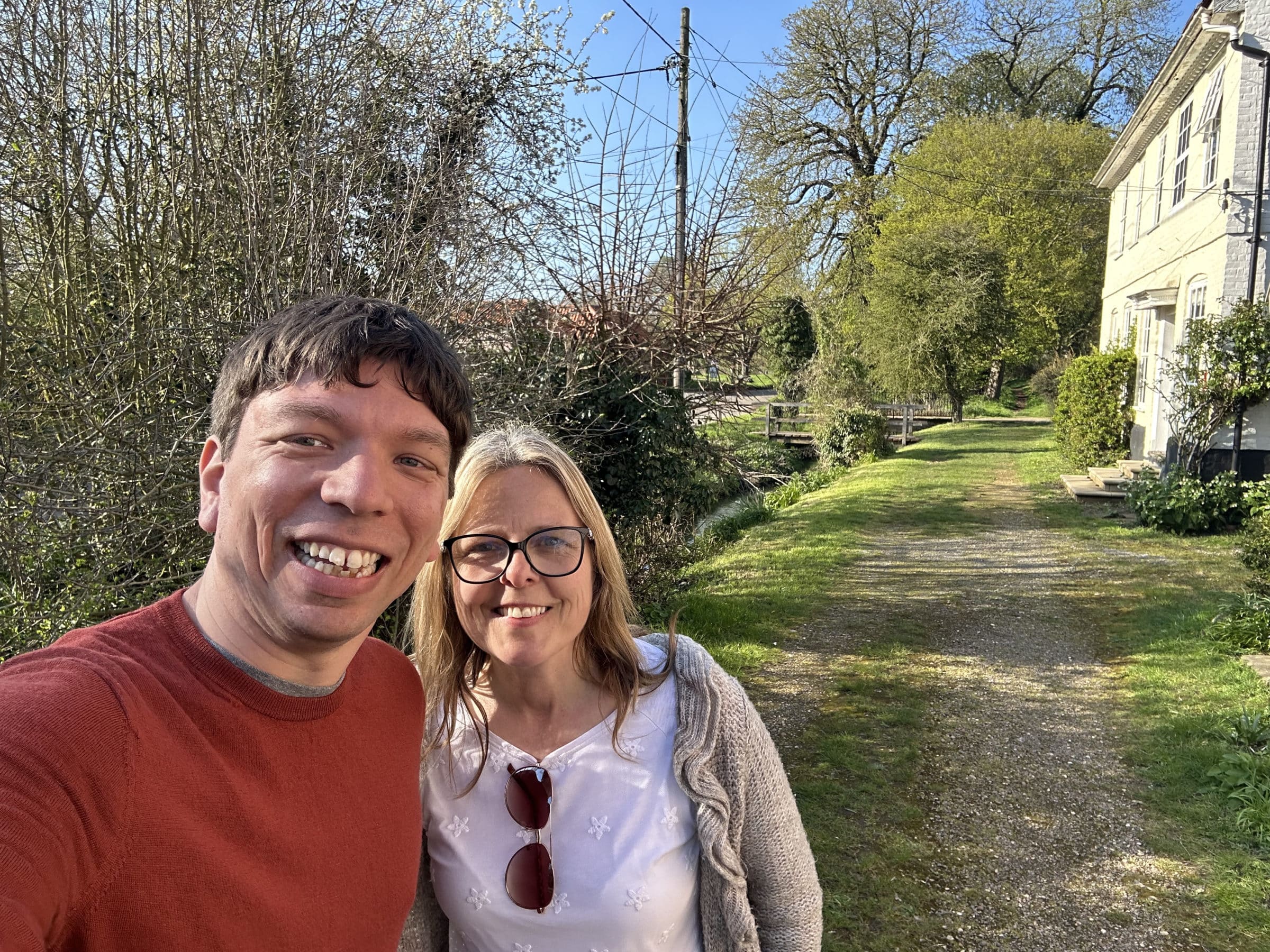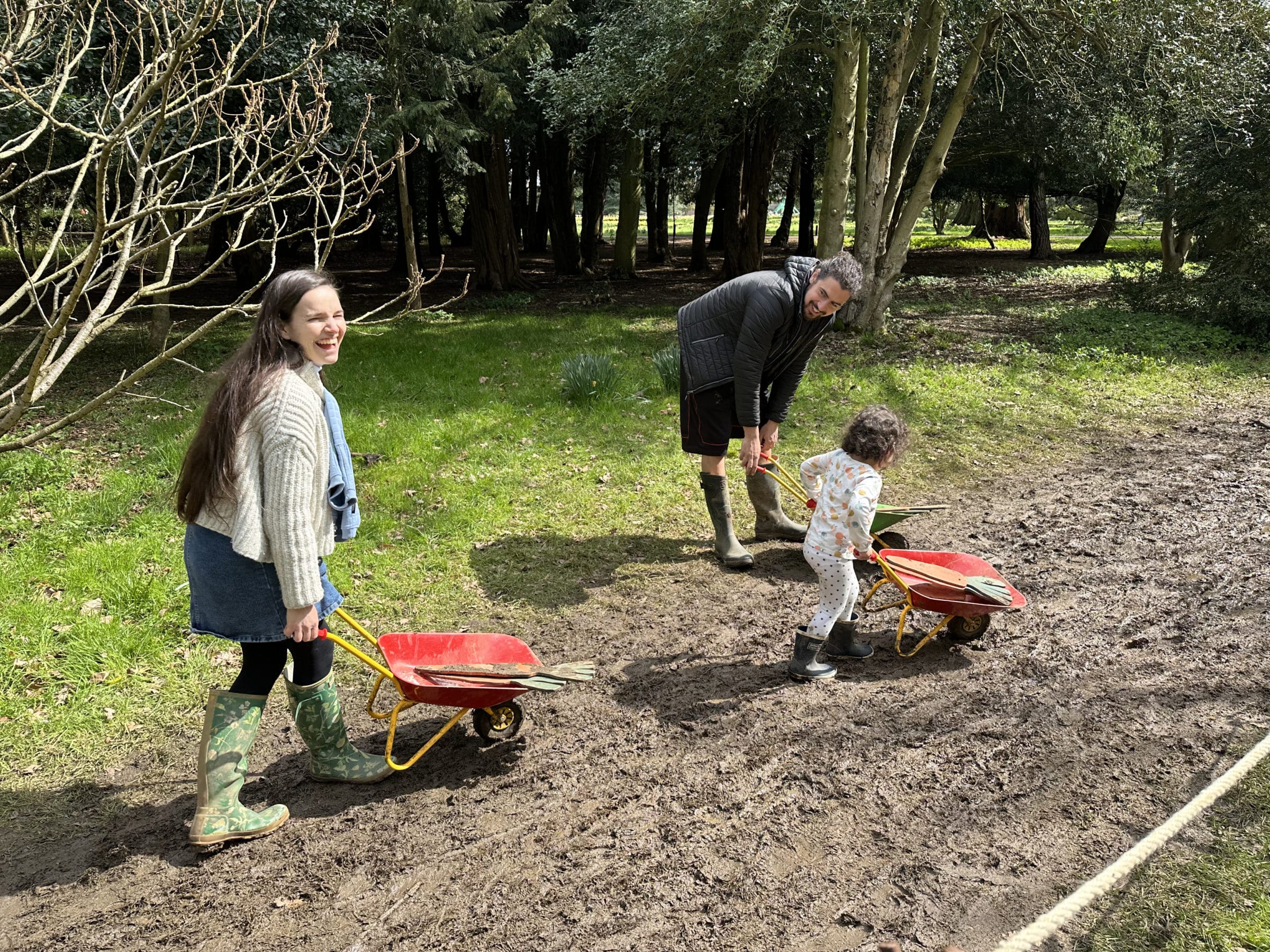 The week afterwards, Randi's parents arrived in London in time for the biggest and most exciting event of the last few weeks: Randi and Katie running the London Marathon!
For sure it was an exhausting day, but I'm very proud to say that thanks to some intensive planning and preparation, everything came together… and, with very impressive timings, James and I successfully navigated between our three spectator spots to be able to cheer them on. So congratulations to us!
In all seriousness, Randi and Katie both smashed it and looked impressively unperturbed during the entire run. I remember standing and waiting for my uncle Andrew to go past when he ran the London Marathon years ago, and it's notable how things have changed with phones and tracking apps. The atmosphere at the London Marathon has always been lovely, but now it's much more fun to be in a big WhatsApp group with fellow supporters, sharing photos and videos of our runners at lots of different points along the route. Also, I think Tash deserves a medal of her own for booking a pub table near the finish line for us all to congregate at afterwards. Bravo.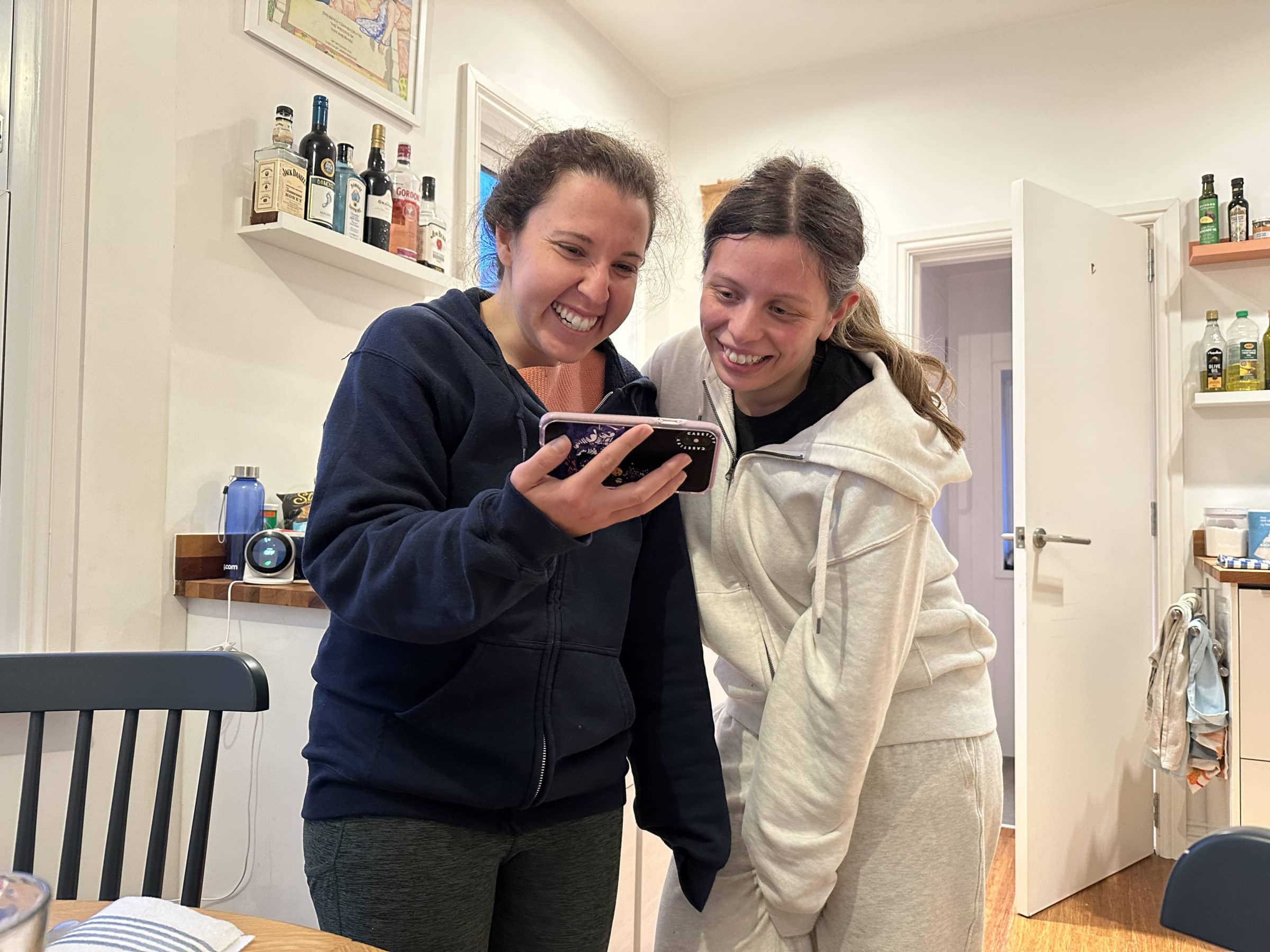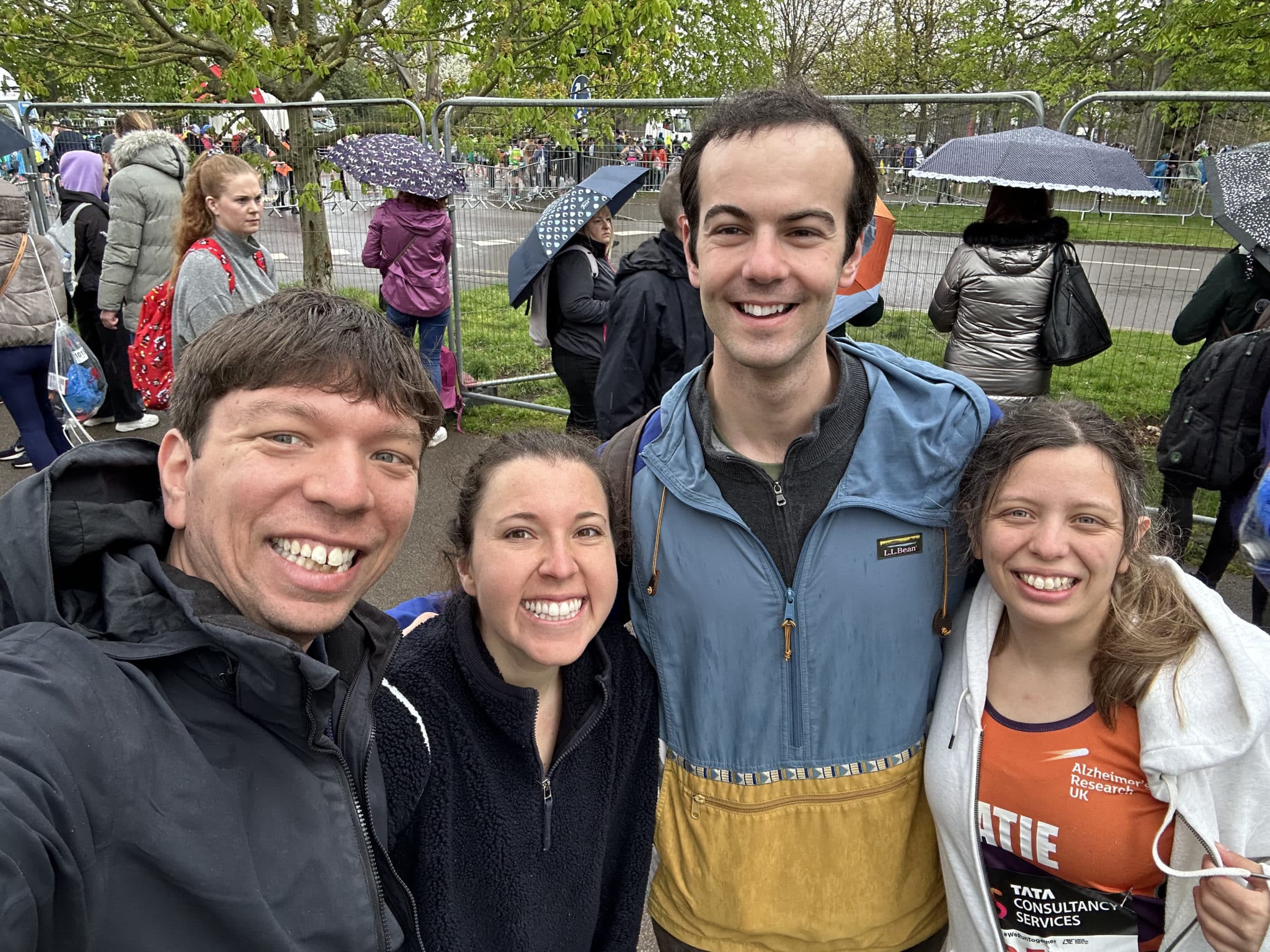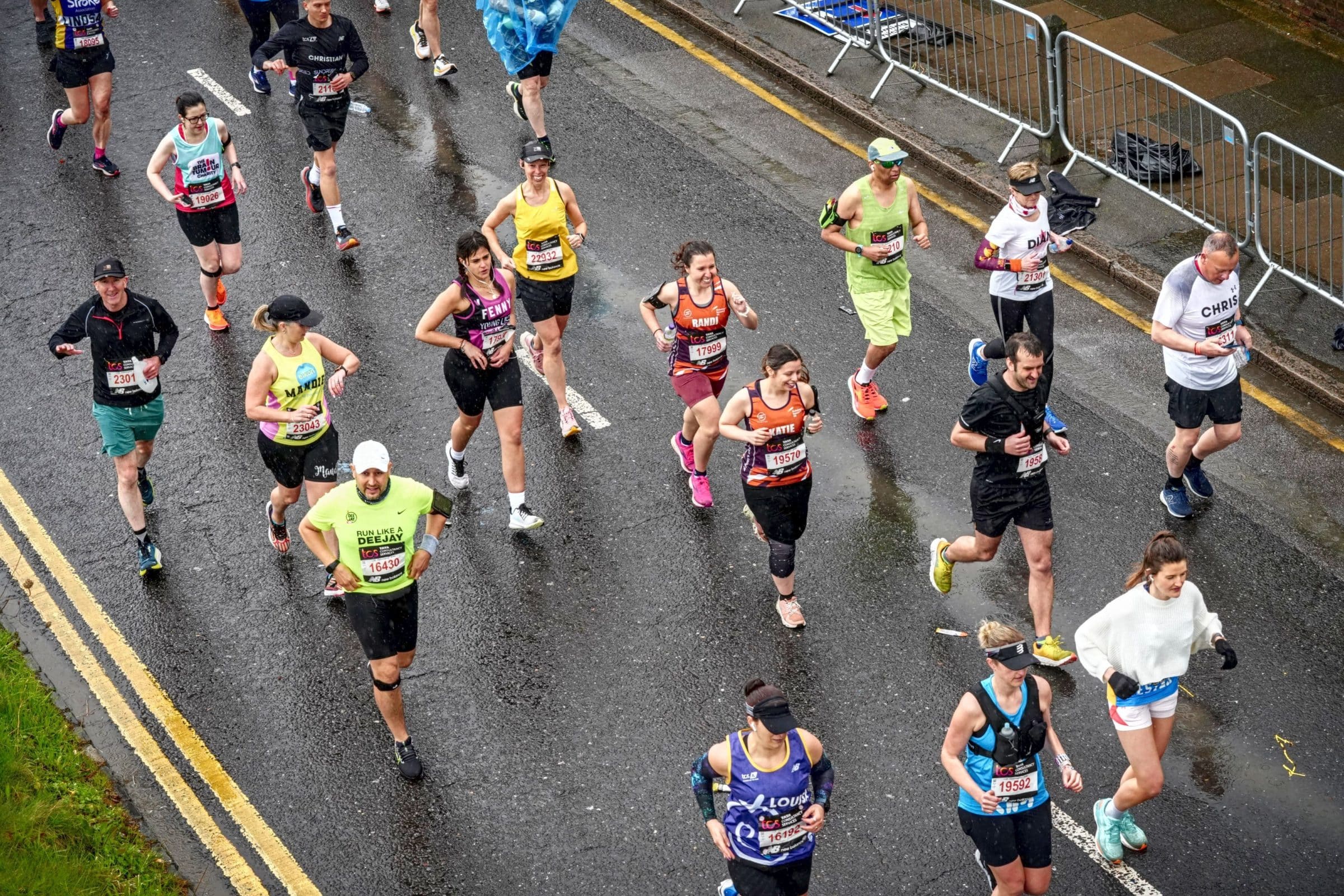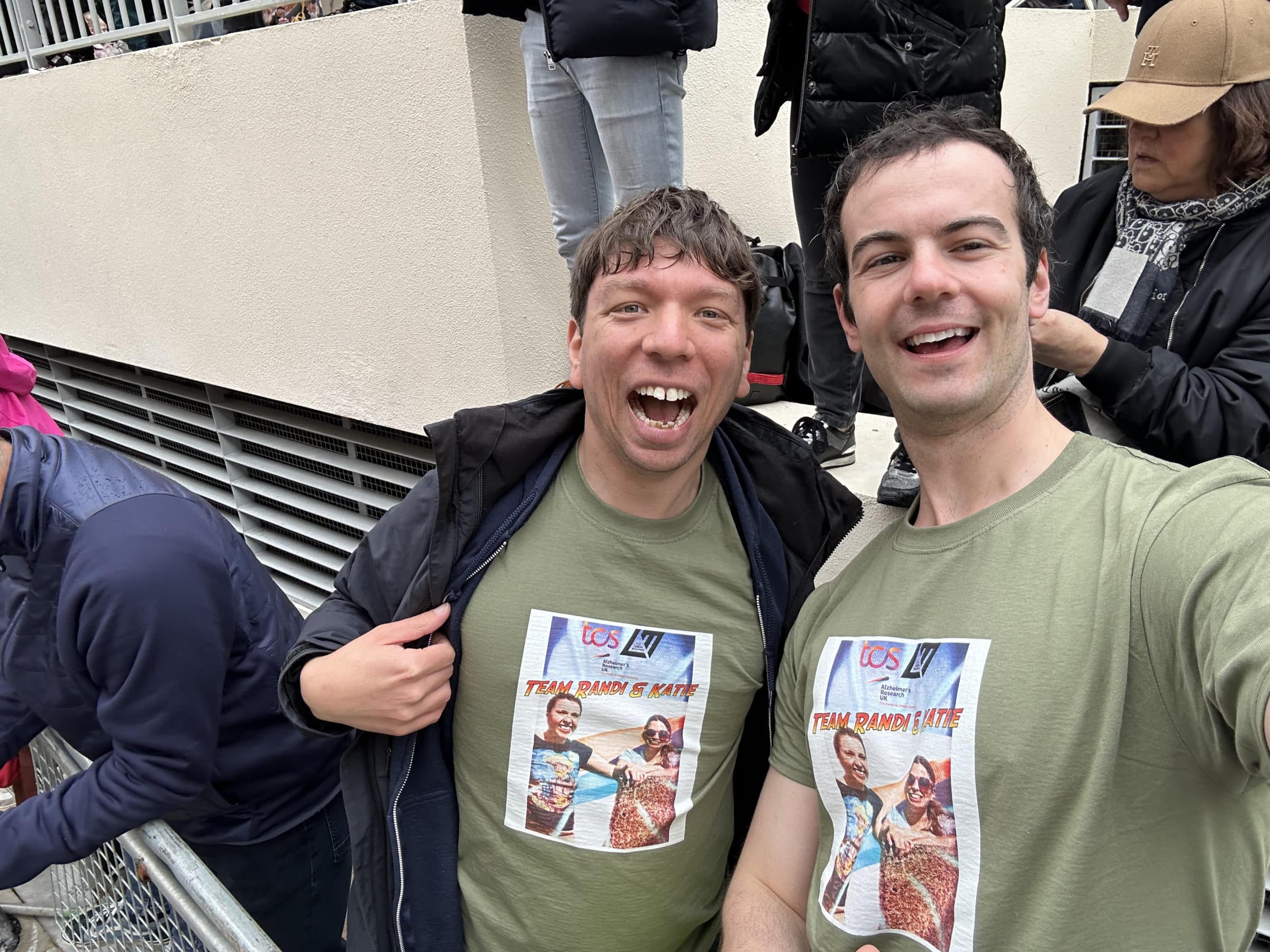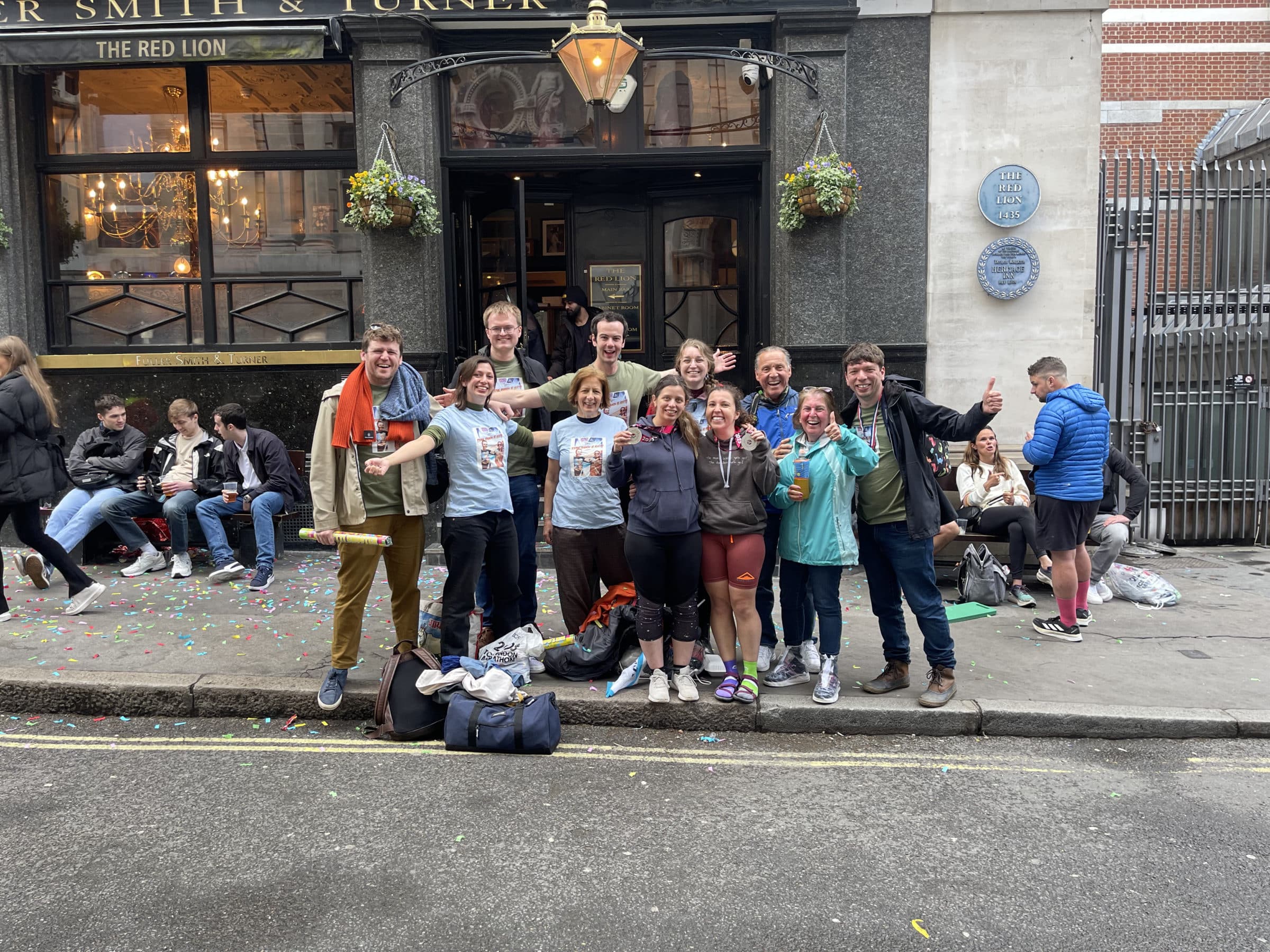 Dedicated readers of this blog may remember that Randi and I slid down the Orbit slide back in 2021, but at the time I didn't have any pictures from the top as all belongings must be stowed in a locker. The secret, it turns out, is to visit the Orbit as part of a corporate shindig (in this case, the 'Shortyz Awards' for the short-term rental industry) in which case the queue for the slide is much shorter and someone will happily hold your phone as you go down. So, what follows are some belated photos from the top, before you fly down to the bottom in an unflattering cap. I continue to find the ride itself oddly relaxing.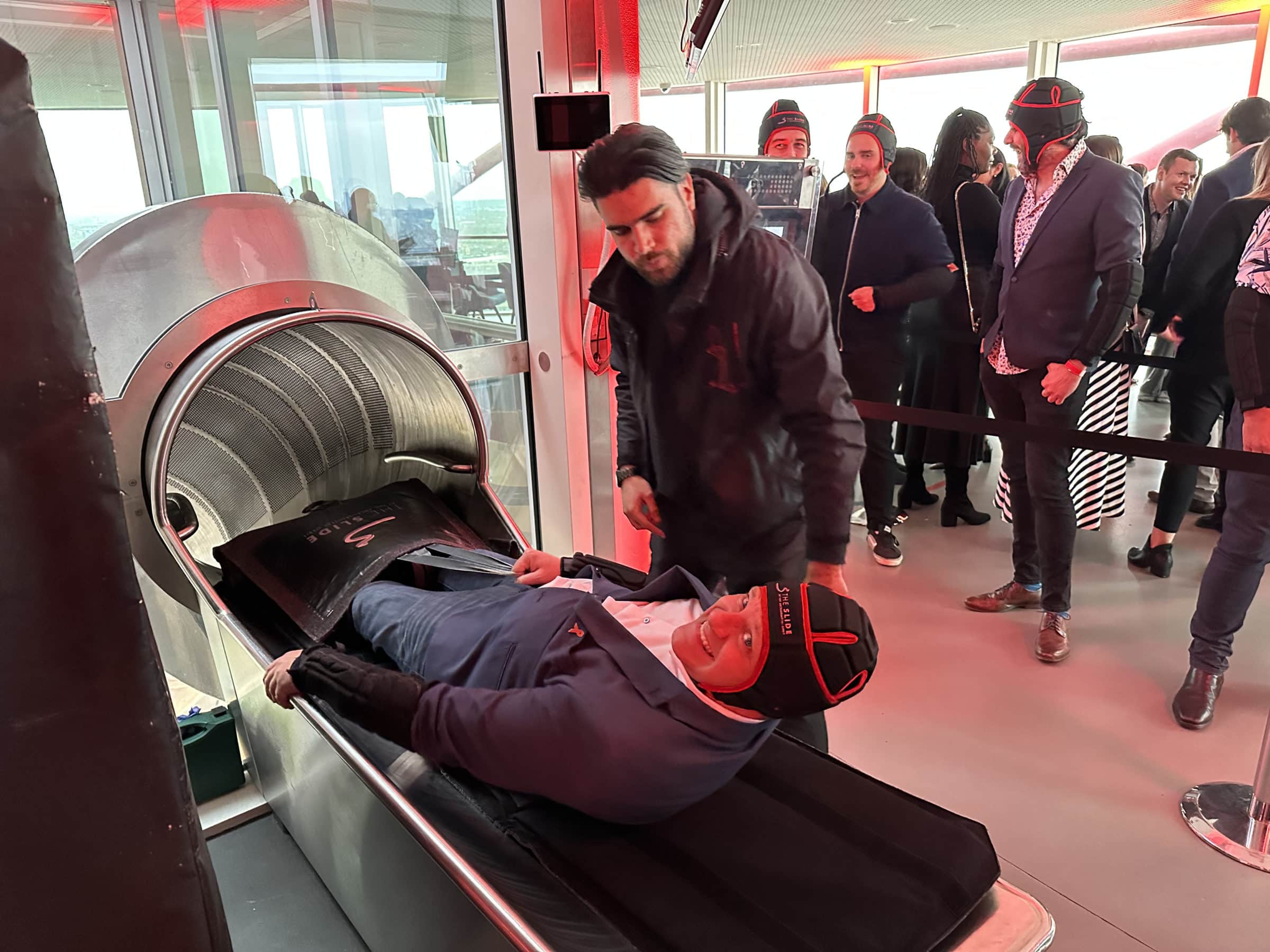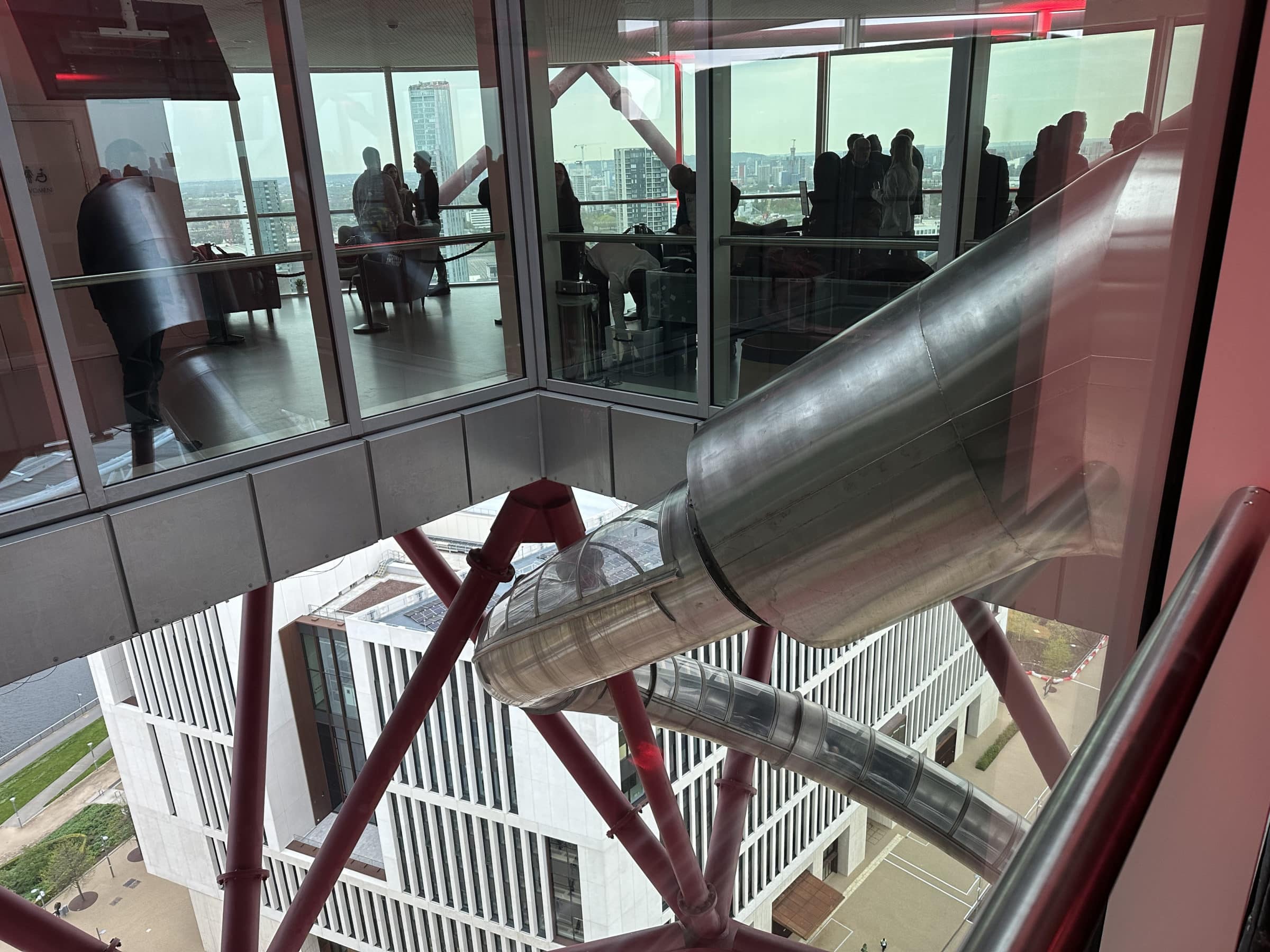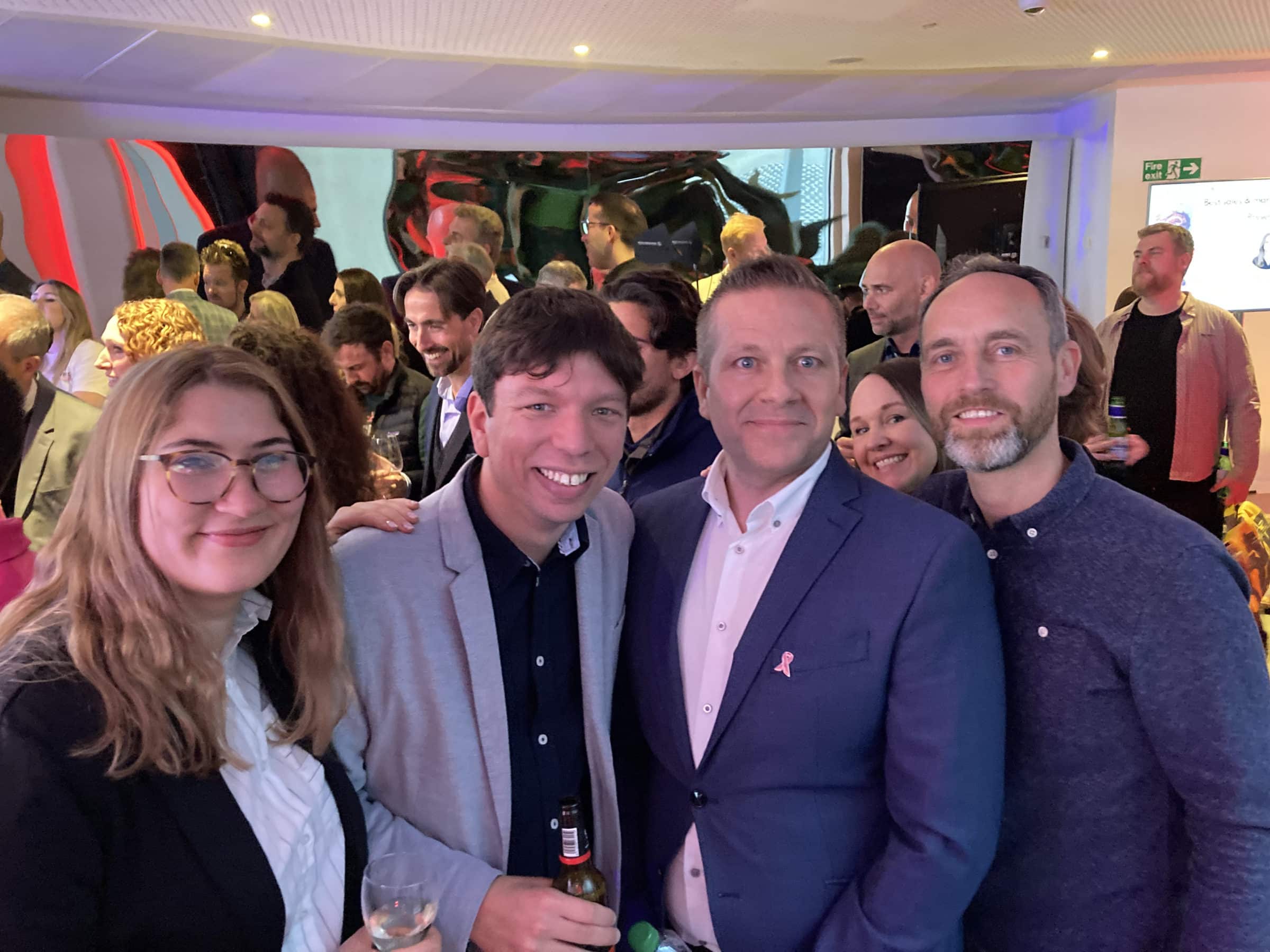 Later that week Randi and I had a really enjoyable dinner with her colleague Stephen and his partner Viv, before taking the train up to the East Yorkshire coast on Friday for a long weekend with our parents in an amazing cliffside cottage by the sea. This 'Puffin Palace' belongs to two family friends, Helen and Anthony, who very generously lent it to us all for the first of this year's three May bank holidays. (What a time to be alive!)
Although we didn't see any of the aforementioned puffins, we did go on several stunning walks along the cliffs, ate very well and answered a lot of "on this day" quiz questions. (Boastful quizzing side-note: Randi, Stewart and I also did great on some obscure US Presidential trivia on the train home.)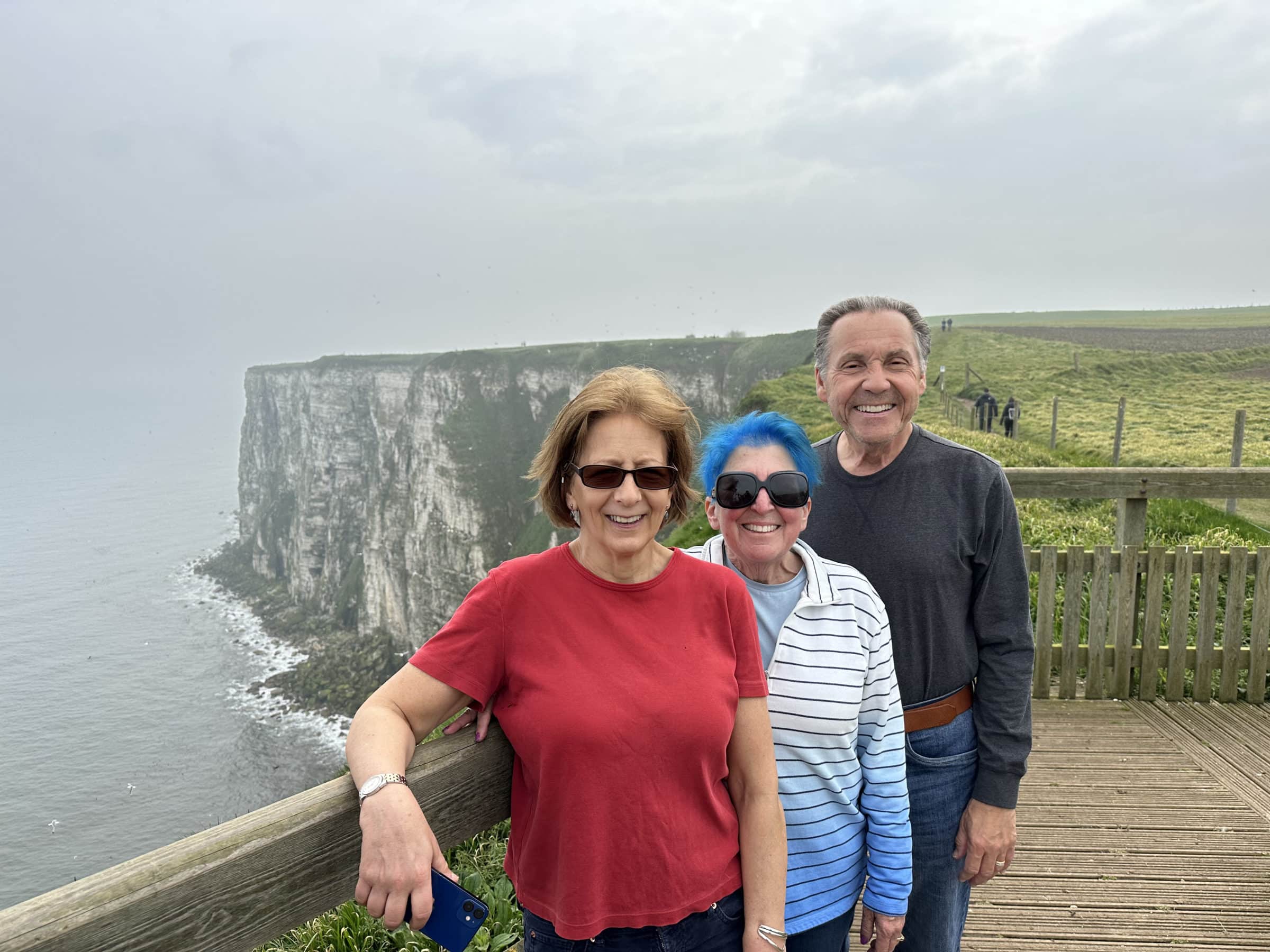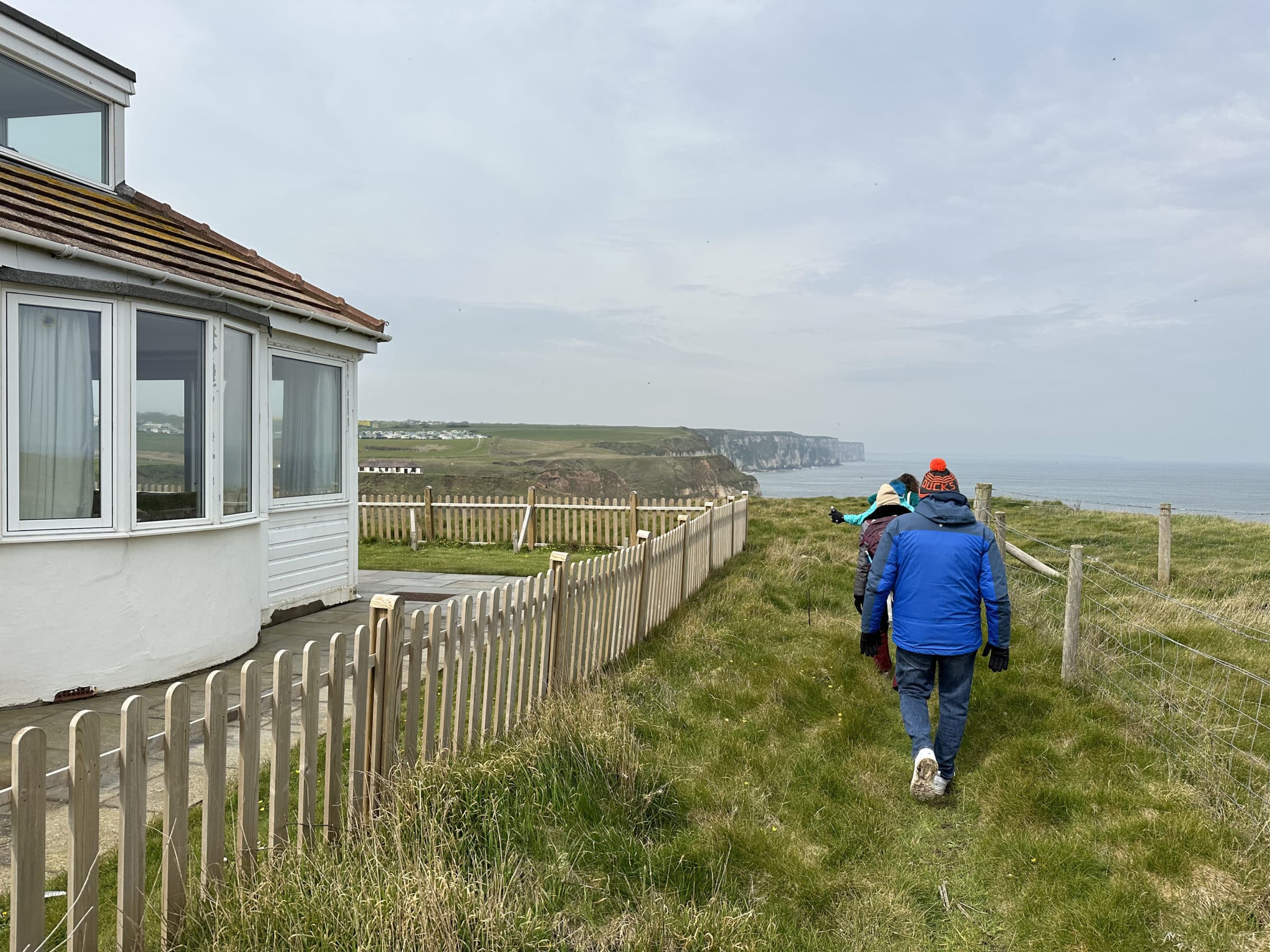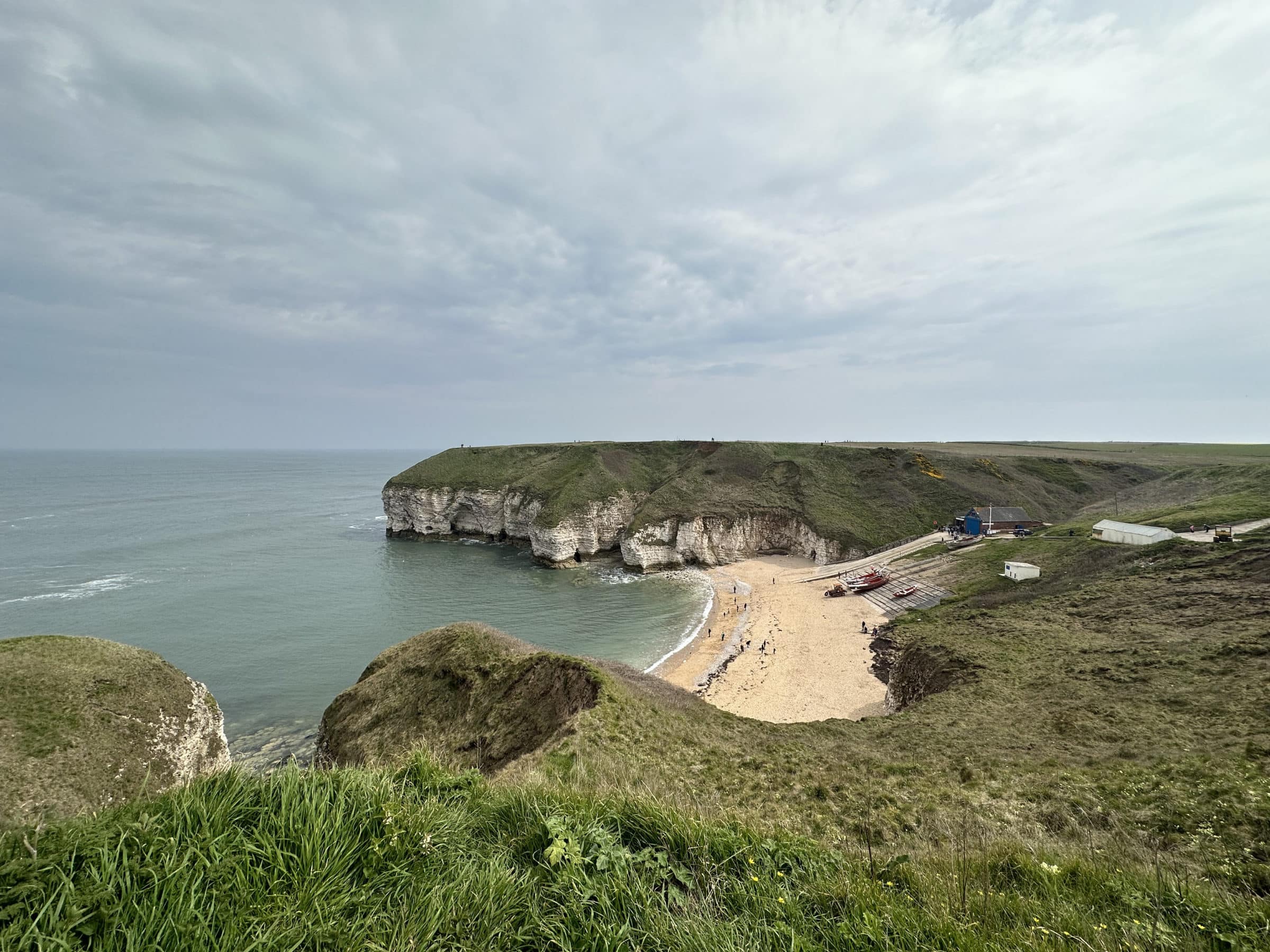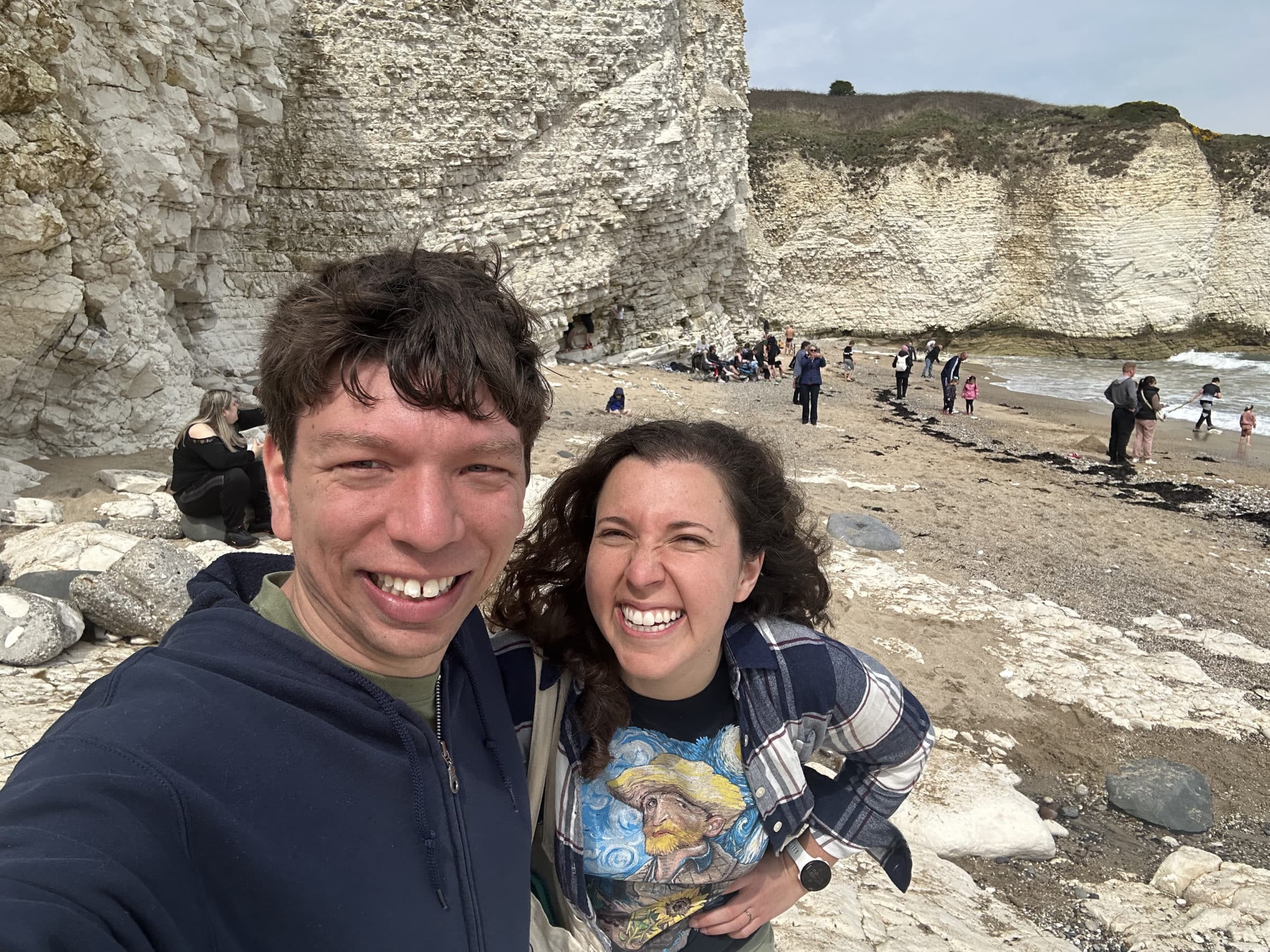 On our return we also had the pleasure of hosting Kim for her first few nights back in the UK on a visit from Australia. Along with some Tim Tams and Vegemite Shapes, Kim also gifted us with an incredible homemade Carcassonne-themed wedding present which is the perfect accompaniment to our original wedding meeples from Catherine and AJ. Thanks, Kim!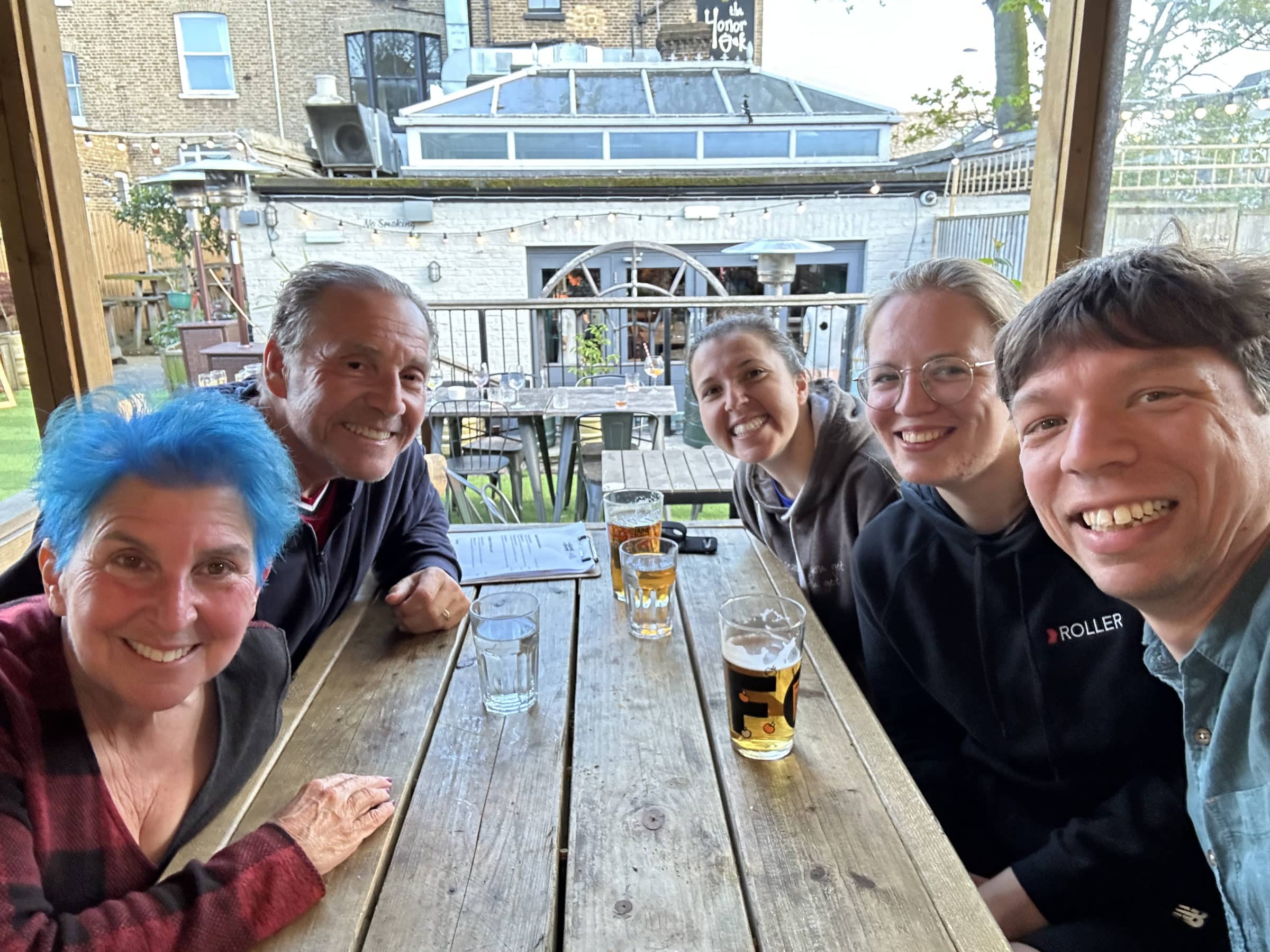 And finally, today Randi and I went down to Hassocks to spend Coronation day (for Charles, not Elena of Avalor) with Simon, Fleur and Cleo. I mean, to clarify, we didn't visit them with any particularly royalty-themed purposes in mind… although we did all end up eating the official coronation quiche for lunch at the local garden centre/café/lawnmower museum because it genuinely seemed like it would be quite nice. (And so it was!)
P.S. Happy 19th birthday blog, which reached this uneventful milestone on 27th April. As per tradition I searched for any exciting new legal rights for age 19, but all I could find were things (e.g. free dental care) you start losing instead…