After moving house, I felt some pressure to pick a 'favourite local pub' despite lockdown making it difficult to compare them in the traditional way. I ended up nominating The Honor Oak based mostly on the nice wall of plants which Randi and I saw through the window when walking past. But now, with everything open again and a brief spate of sunny late-summer evenings to enjoy, I can confirm that I do really like this pub. It's even introduced Randi to the delights of mango-flavoured beer, which really takes me back. But, to share the pub-love around, we've also enjoyed after-work drinks on the terrace of The Chandos too. Come visit us – we have real favourites now!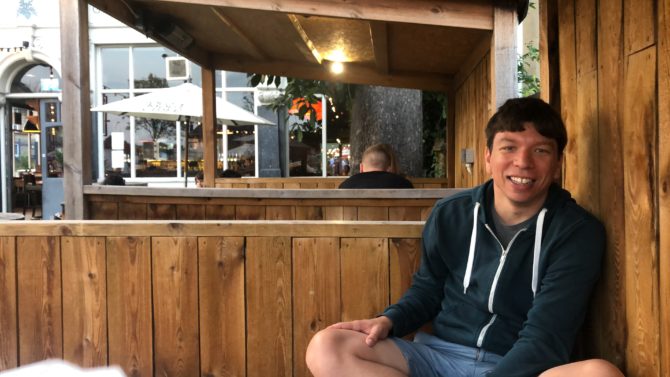 Actually, we have been relatively successful at luring people to come see us recently. Two weekends ago we spent a wonderful afternoon with Laura, Matt and Cré at ours during which we got to witness Cré's first successful crawl up some stairs in the middle of our hallway. Apologies if this unlocks a terrifying new vertical world for all concerned. That evening we hot-footed it over to my mum's for dinner with Tash and Cormac, but didn't drink so much wine to deter us from walking Capital Ring section 5 the next morning from Streatham Common to Wimbledon Park. It's been a little while since we last walked the Capital Ring and I think we've both concluded that it lacks some of the far-flung adventurism of the London Loop. But it's still very cool to see how different parts of the capital fit together as we slowly make our way around the rough border of Inner Loncon.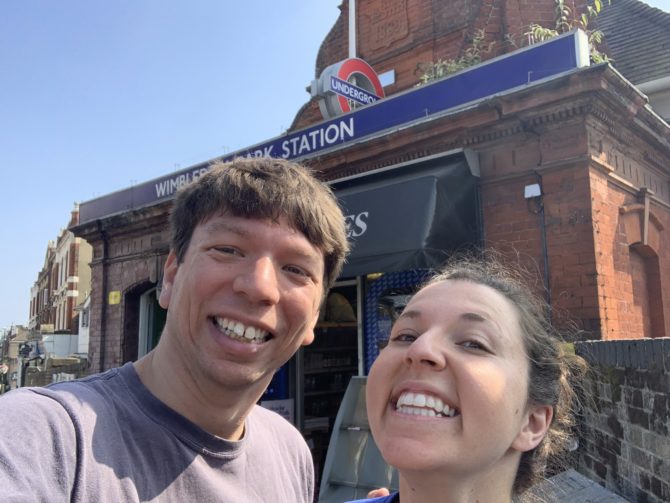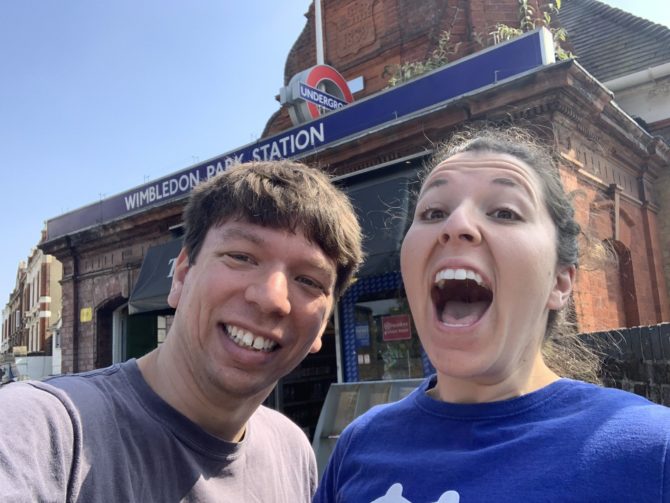 On the way home, we took advantage of 2021's Open House Festival to drop in on two houses on nearby Walter's Way. The street is named after the the architect Walter Segal, who in the late 1970s persuaded Lewisham council to run an experiment in self-built, timber-framed houses which were constructed entirely by the residents themselves. This was only possible because the council had slightly run away with itself in its enthusiasm to buy up land for housing, and ended up with a few parcels of very hilly land which weren't suitable for traditional council flats. The result is a charming, self-contained rural village of a street with wooden houses jutting out at peculiar angles. Is this 'anarchist architecture' the solution to a housing crisis? No. Is it annoying when journalists headline their stories with the line "this isn't at all like London" as a badge of pride? Yes. But the street is beautiful and it's a cool experiment to have on our doorstep.
Another twentieth century housing experiment – Thamesmead – has a more chequered reputation and was famously used as the filming location for A Clockwork Orange, but it makes a much more loving backdrop in the 1996 film Beautiful Thing which Randi and I saw as part of an outdoor film festival in Beckenham Place Park. It's a coming-of-age love story between two gay teenagers with an outrageously good soundtrack of Cass Elliot songs, and I really loved watching a film on a big screen again!
In the past few weeks we've also brunched with Erin, got angry at the Bush administration all over again after watching a 9/11 anniversary documentary, done some proper adulting by inviting our wonderful downstairs neighbour Angela over for dinner and celebrated after watching Emma Raducanu's sensational victory in the US Open. (I was also impressed at myself for remembering how tennis scoring worked!) We also had a fancy dinner with Oliver and Abi at Mildred's in Camden – a different vibe to the mango beer days, but still a weird thrill to walk around Camden on a Saturday night. And – as you might have guessed from the photo – we also redeemed my mum's birthday present and visited the Olympic Park to ride the slide down the Orbit.
I have a sense that the Orbit has never been particularly successful as a tourist attraction, and I had completely forgotten that the slide was only added in 2016 in an attempt to boost visitor numbers. The original architect was not pleased, wanting to be "more highbrow" than "a fairground ride". (Turns out there's a lot of architecture in this post, which wasn't intentional.) He is, obviously, quite wrong. Very few buildings in the world would not be improved by the addition of a giant curvy slide and the Orbit is no exception. Plus the views from the top while you wait are excellent. I would recommend it, if you're not offended by slides, and while the lack of giant crowds might be bad news for the owners it also makes the queuing experience at the top much more relaxed than most London tourist attractions.
Finally – and I promise I didn't plan this – I already had a random day scheduled off-work when I learned that today was also the first day of the new Northern line extension to Battersea. So it would have been rude not to go and see it, right? I wasn't one of the cool kids on the inaugural 5.30am train, and I did contrive to have lunch with Leonard while I was in the area, but I can't hide the fact that I was one of the 99% of people visiting in the morning as enthusiasts and/or TfL employees.