There was no 2020 office Christmas party, for obvious reasons, so instead my company generously paid for all of its employees to enjoy a night away at any of our customers' hotels or B&Bs. Randi and I decided to use this opportunity to pick something a little different to where we might normally choose and enjoyed a weekend at Denbies Vineyard Hotel – a boutique hotel on the grounds of Denbies Wine Estate right next to Box Hill in Surrey.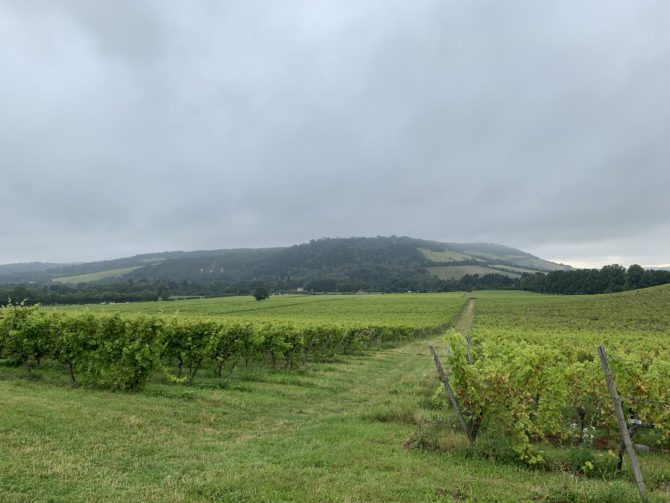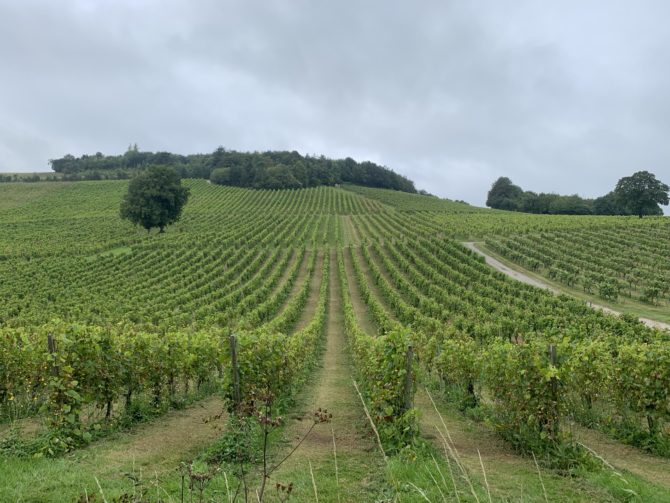 There's something charmingly British about Denbies. It might be the largest vineyard in the country but it's still not that big, and is criss-crossed with public footpaths for local residents wanting to walk their dogs, run a ParkRun or simply get from Dorking to Westhumble. We opted for the 'Secret Vineyard Trail' walking tour to learn more and then had a brief moment of panic when we re-read the online description and realised it never actually mentioned any wine tasting.
Thankfully, our fears were quickly eased and plenty of wine of all varieties were provided by our friendly and super-knowledgeable tour guide, who (very 2021) recommended one bottle as the perfect pick-me-up to "a hard Zoom meeting at work". The weather has made this a miserable year for wine production, apparently, although in the long run French winemakers continue to buy up land in England as climate change pushes optimum temperatures further north.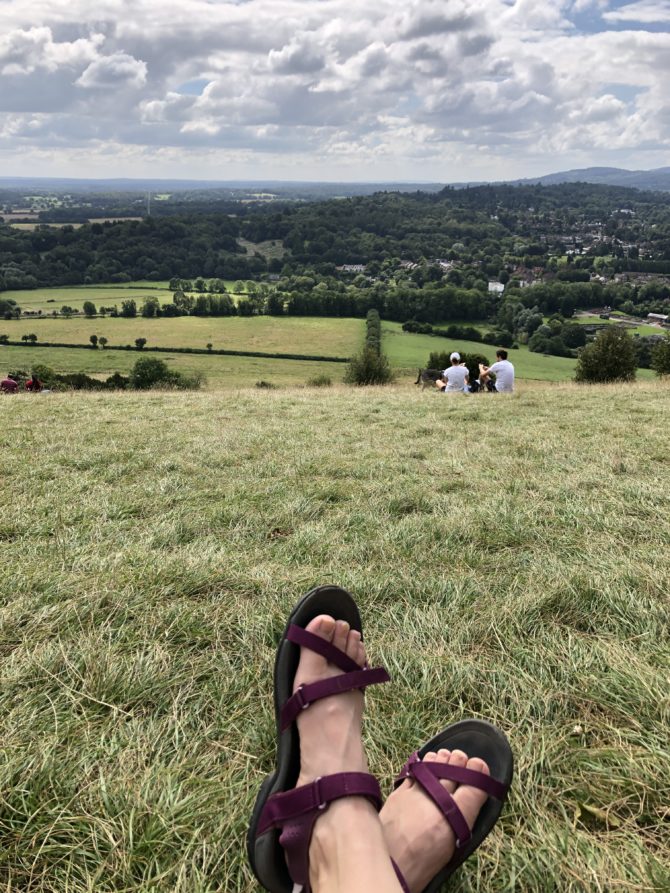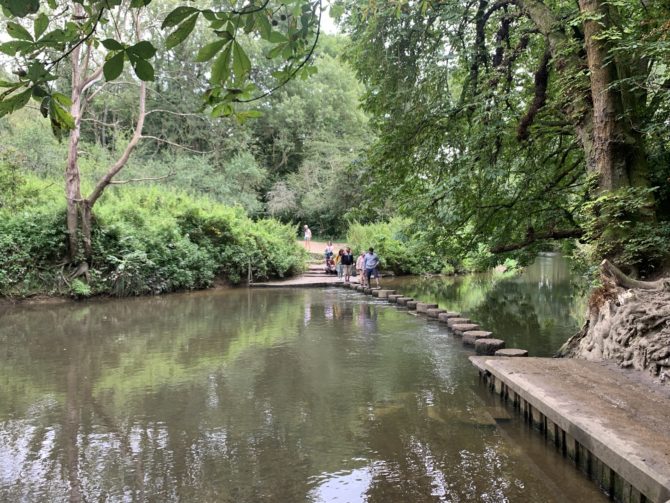 Away from all the wine, we did (of course!) also find time to walk up Box Hill, admire the views over the countryside and cross back over the River Mole via the well-advertised stepping stone crossing. (Weirdly, I don't remember these at all from our many childhood trips to Box Hill… but perhaps we never came this way.) We also explored Dorking and its amusing over-provision of railway stations, plus potentially went accidentally trespassing through the secluded grounds of insurance company Unum and/or Hank Scorpio's global HQ.
Back in London, we've also had the pleasure of hosting Sophie and Naomi for a Friday night dinner of Randi's famous enchiladas, as well as virtual catch-ups with both Toggolyn and Catherine and AJ in the latter's very shiny new apartment. We've now tried to plan a return trip to Chicago so many times that "not jinxing it" feels completely redundant, but nonetheless we are – in principle – very very excited about finally making it back there in November. Fingers crossed…!