Over the weekend, Randi and I had a really lovely time in… spins the UK minibreak wheel of fortune… Chester! This was actually our second eviivo-sponsored stay following Box Hill in August, and here we were hosted by Dave and Kirsty at the faultless Stone Villa guest house. As anyone working in software will attest – especially in the era of working from home – talking to actual customers is incredibly rewarding and I'm very grateful for all of the time they volunteered to show me how they use the product. Plus, the breakfasts were delicious!
We also really, really liked Chester itself – starting with the picturesque walk into town along the canal. (This walk was also memorable for us being stopped while crossing a bridge by an elderly driver, who wound down her window and asked plaintively if we knew of any petrol stations with fuel. But this doesn't feel like a Chester-specific anecdote.) Once we reached the centre, we were delighted to find that Wikipedia wasn't exaggerating when it describes Chester's "extensive Roman walls". You really can just go up and take a 2 mile circular self-guided tour around the whole city, which is a really awesome way to get to know somewhere and a terrific bonus from past generations attempting to keep out the Welsh / Danes / Normans (delete as applicable).
In fact, we were so enthused about the walls that when Randi's friend Becca arrived on Saturday afternoon we made her walk around too just so we could do it all over again. Becca was in town to run the Chester marathon on Sunday – sadly without Randi as originally planned due to injuries, but I have a feeling we'll be back. In the meantime, Becca ran an amazing race and after cheering her on at the finish line we spent the rest of the day relaxing in the pub. (I am so, so glad that pubs are back – and back properly – with bar service and that laid-back, unhurried feel which can't be matched elsewhere.)
Other highlights of Chester included fancy cocktails, Northern friendliness (I think Randi might be looking to move already) and some very tasty pierogies. Honestly, if you haven't been yet you should consider visiting for the pierogies alone.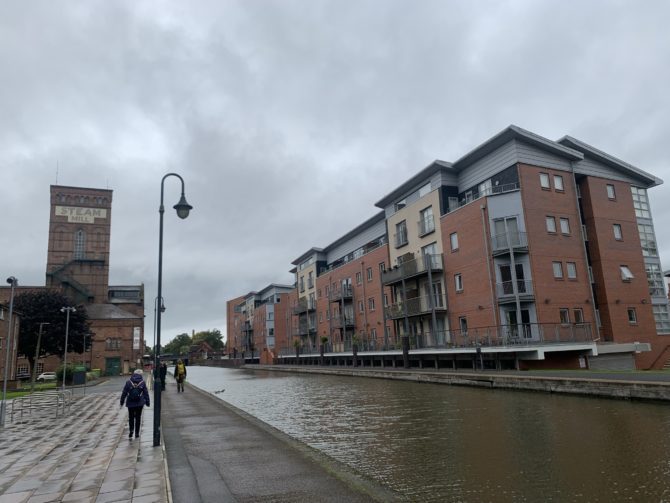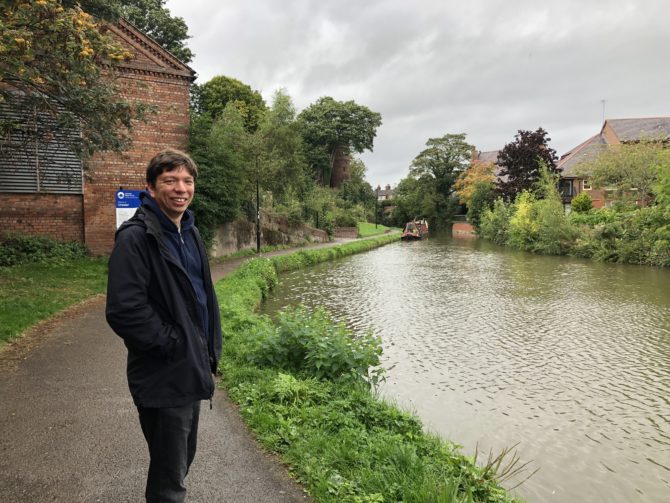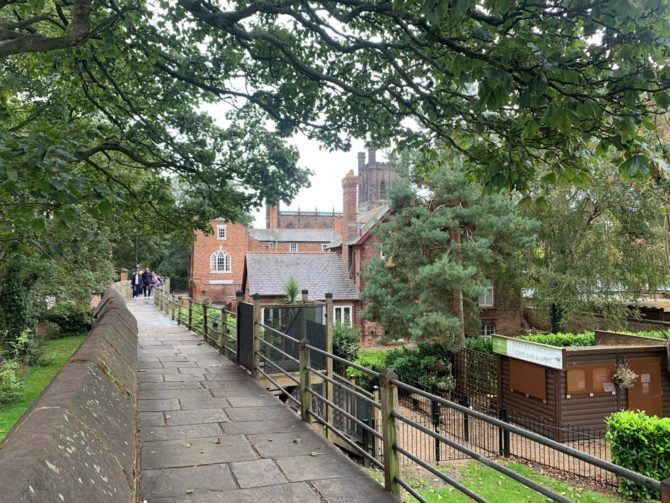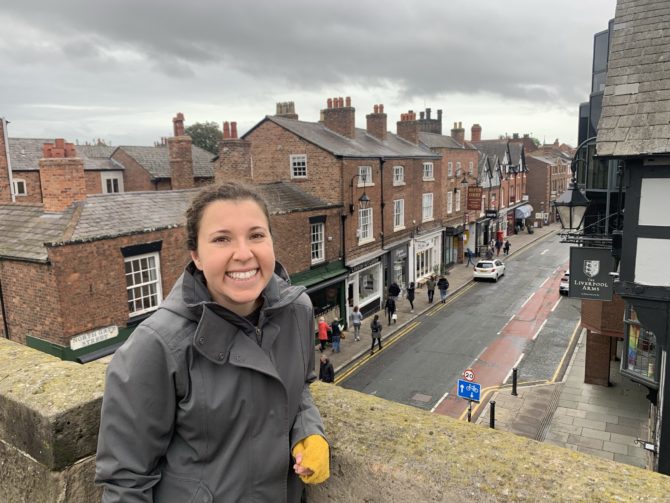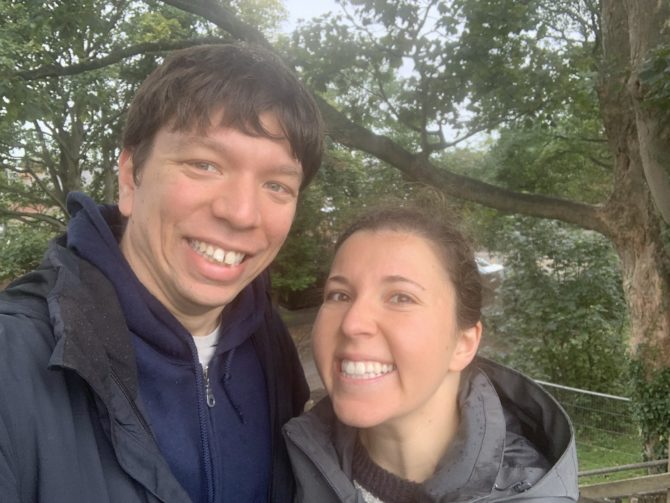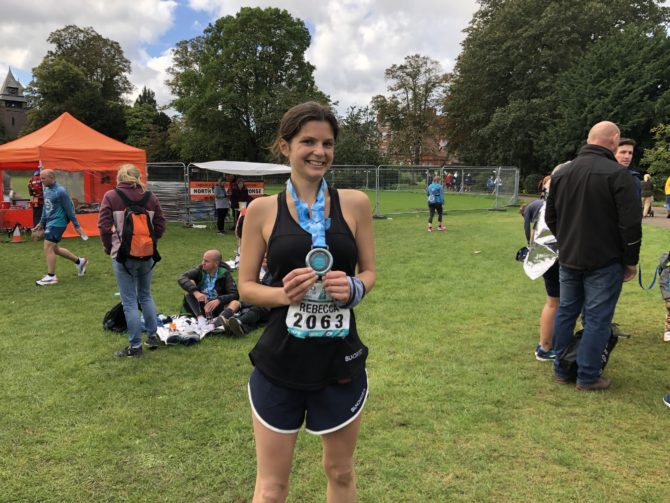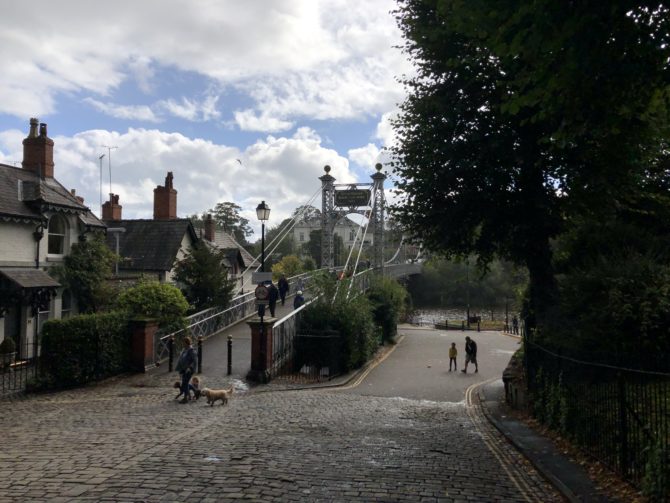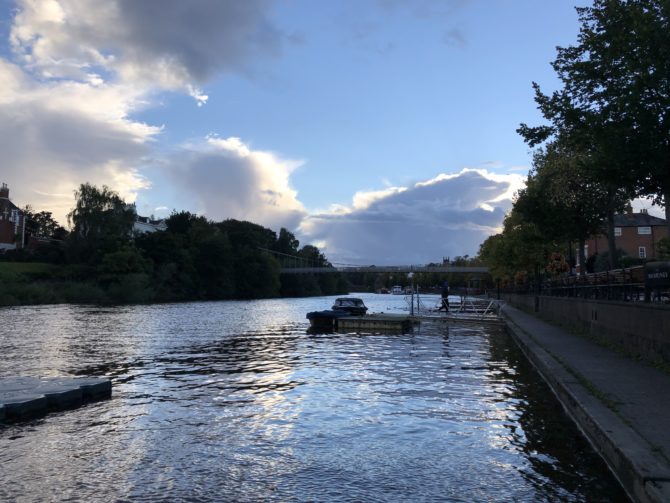 Back in the cold, unfeeling South it's been a busy but productive couple of weeks. I ventured back into the office for a single afternoon and confirmed to myself that I am quite astoundingly less useful to the company when the alternative to working from home is "wandering around people's desks to catch-up and and popping out to Pret every so often for tea because there's no milk here anymore". (To be honest, this was mostly just a set-up to go to the pub afterwards with Steve, Lee, James and new-starter Kris.)
Randi and I also walked Capital Ring Section 6 – from Wimbledon Park to Richmond Bridge – which I'm pretty sure is universally regarded as 'the prettiest one'. I was particularly pleased to encounter Beverley Brook at the very point explicitly referenced in the Rivers of London installment I'm currently reading. Hi, Beverley! After the walk we stumbled across German food at Stein's by the river and celebrated the completion of the southern half of the Capital Ring with sausages and schnitzel and the first gluhwein of the season. Prost!
(Talking of German, a quick side-note into my current YouTube obsession: Prof. Dr. Frank Erik Pointner and his Historical Linguistics. Come for the history of how the English language became so messy and weird, stay for the calm German tones and occasional shade thrown in the direction of rival linguistic professors who don't study enough German. I genuinely love it.)
Also in the last few weeks: we're now less than a year away from the re-wedding (!) so naturally we celebrated our -1 year anniversary at an excellent local Italian. We've also made progress on planning for the wedding itself, although sadly I was forced to conclude that hiring a 90s disco tribute band would not be the correct decision to maximise the happiness of the majority. Still, please enjoy this cover of Doctor Jones and think about the alternative universe where you'd get to experience this live in 2022. Katie approved when I showed it to her, at least, before our regular Doctor Who Night session took us to 1988's unsubtly political The Happiness Patrol. I wonder if a young Chris Chibnall was taking notes.
Oh, and Bake Off's back!