Every few months I read the same basic article about the 'rebirth', 'rediscovery' or 'renaissance' of the sleeper train, but I've never 'forgotten' about them in the first place! I'd take every trip by overnight railway if money, time and tracks allowed.
No surprise, then, that Randi got us tickets for the Caledonian Sleeper from London to Fort William for my birthday. We met after work by one of Euston's unglamarous platforms, stashed our bags in our Club Twin room and headed staight for the Club Car (as you do) for a sumptuous dinner, drinks and dessert while the outside world faded into darkness. I'm not 100% sure if I've ever eaten haggis before – this blog doesn't say – but that evening really kicked off a haggis streak over the next week or so. It was all excellent, as was the Highland Breakast the next morning, by which time the scenery outside had transformed into breathtaking Highlands beauty. Surely plenty more people would 'rediscover' sleeper trains if there were more of them.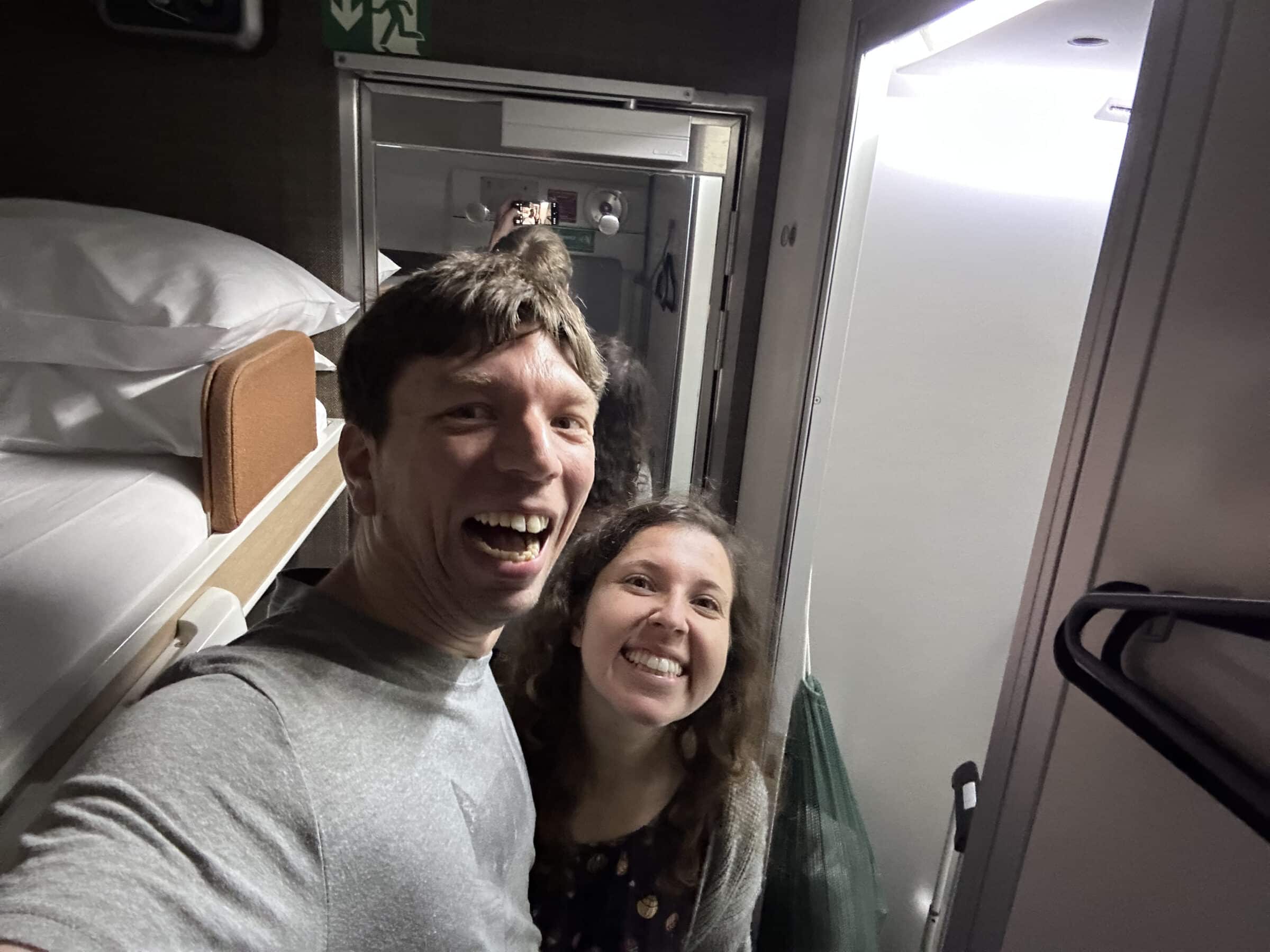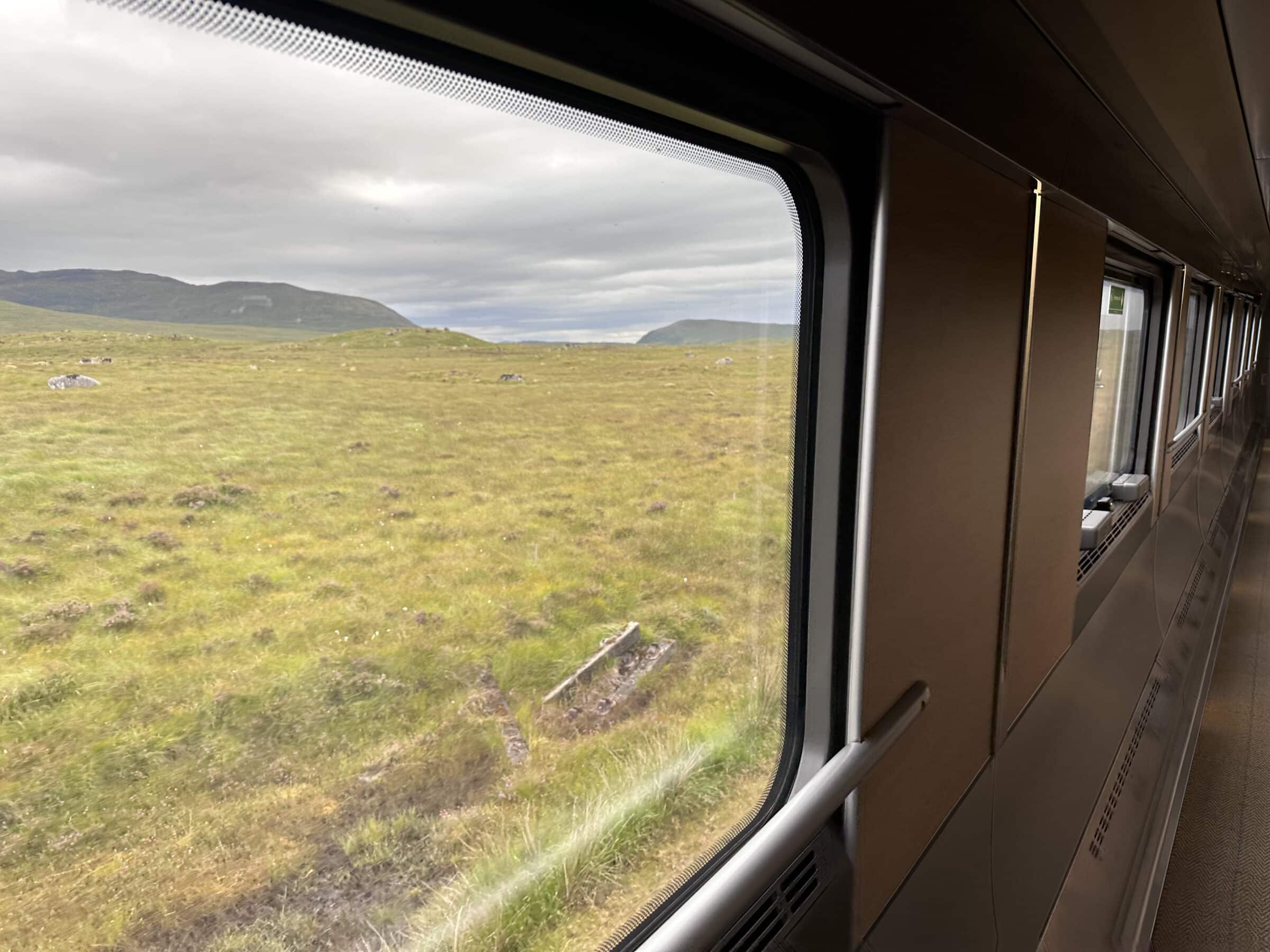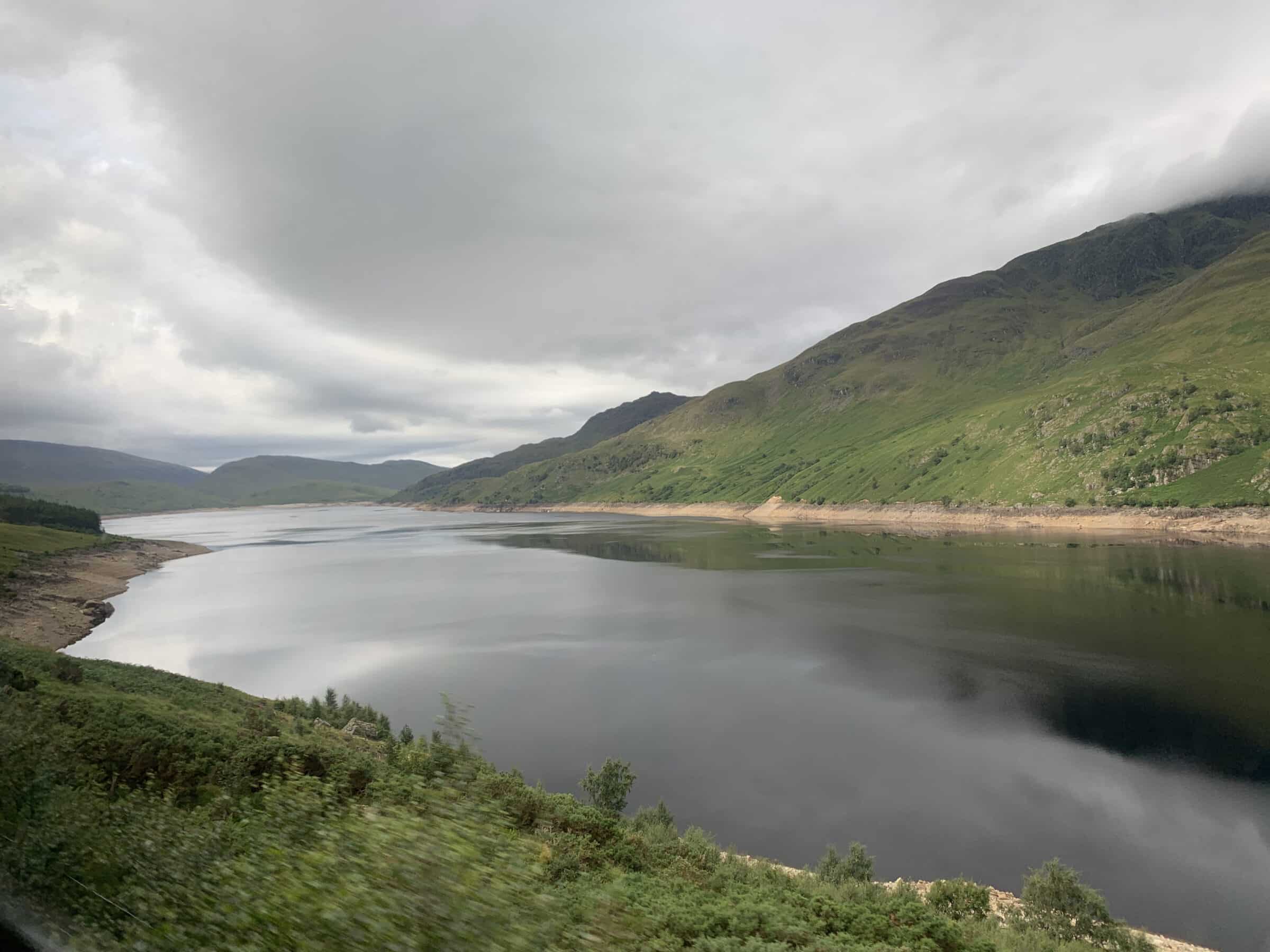 Our train pulled into Fort William at 10am, after which we checked into our Airbnb and took a walk along the Cow Hill circuit trail, which offers great views from the summit and then a walk through the woods on the way back.
That night we were joined by Katie and James, who drove up from Edinburgh to hang out for the weekend. James had already staked out Steall Falls as a place he really wanted to revisit, so on Saturday afternoon – after Katie, James and Randi ran parkrun in the morning – we set out on this popular hike to the promised waterfall.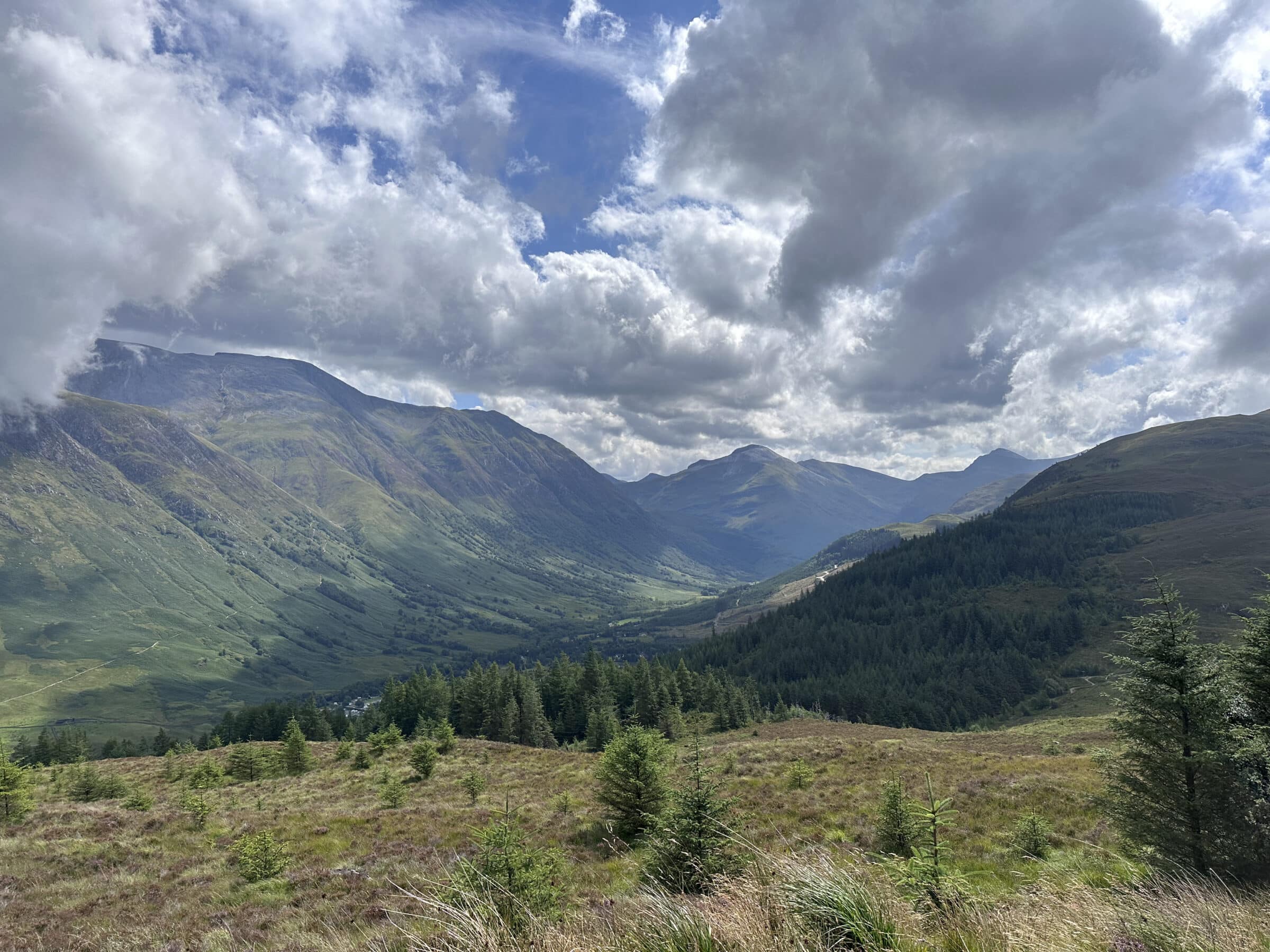 The most unusual part of the Steall Falls trail is the option of crossing the river on a wire bridge at the end. This isn't necessary to complete the walk – it's a there-and-back, so you can always turn around here – but it is the only way to get close to the waterfall itself. In my case, I took full advantage of the sibling dynamic: clearly, once Katie had decided to cross it, I wasn't going to miss out and had to follow her. (Everyone we saw seemed to have a different method for moving their feet, but nobody fell in.)
Once we got to the other side, Katie and I enjoyed the close-up views and swapped notes on how badly we expected to be hurt if we'd fallen off the wire. Then thoughts turned to getting back. After my initial suggestion (cross the slippery rocks over the fast-flowing water) was rejected, I was proud of myself for spotting a useful tree further downstream which could serve as a useful river-crossing device. Imagine my disappointment when I discovered that this was merely stream #1 and there was in fact another river to get back to, at which point 'just taking my shoes off and wading back barefoot' became the chosen strategy. Cold, but effective.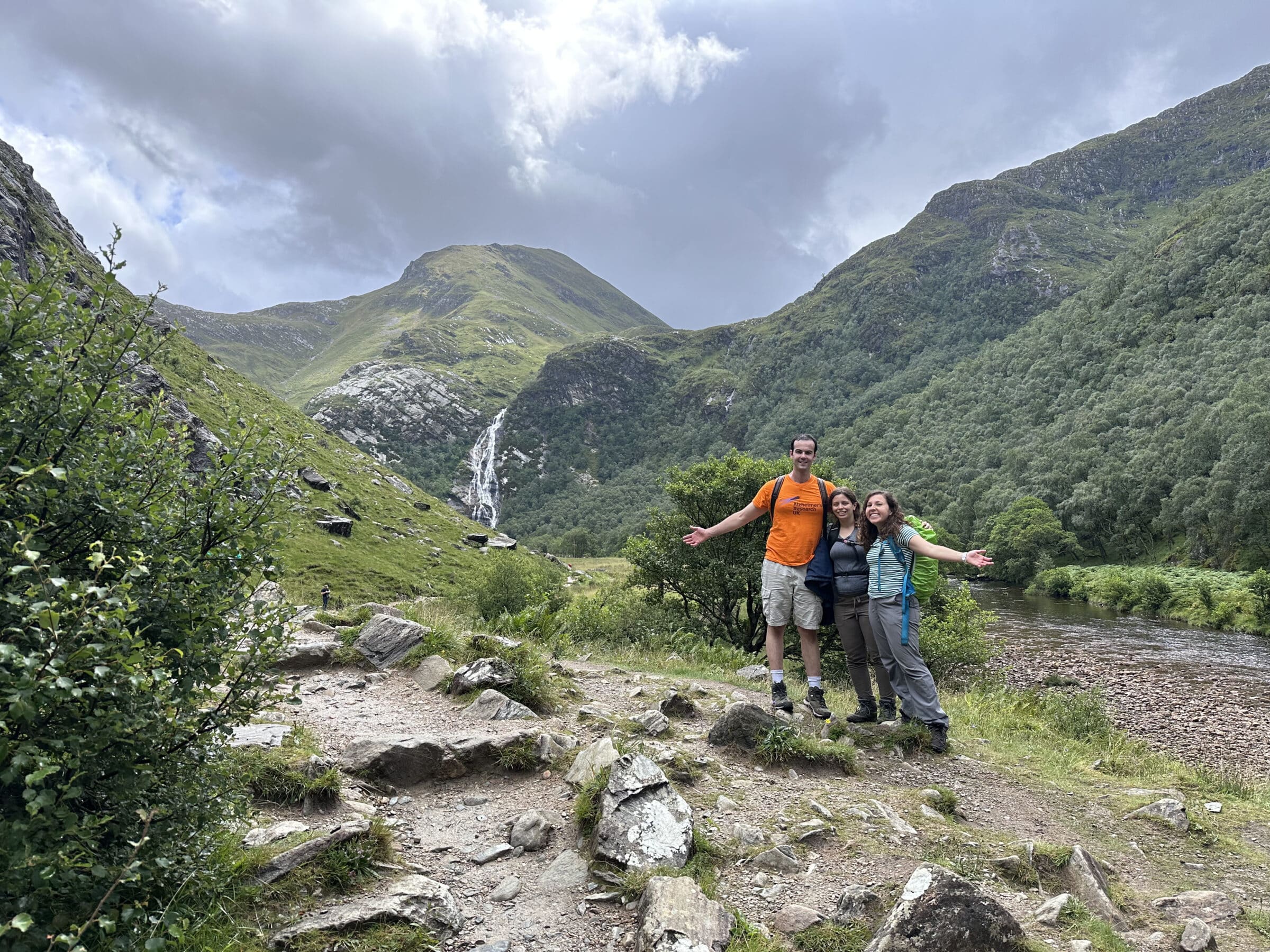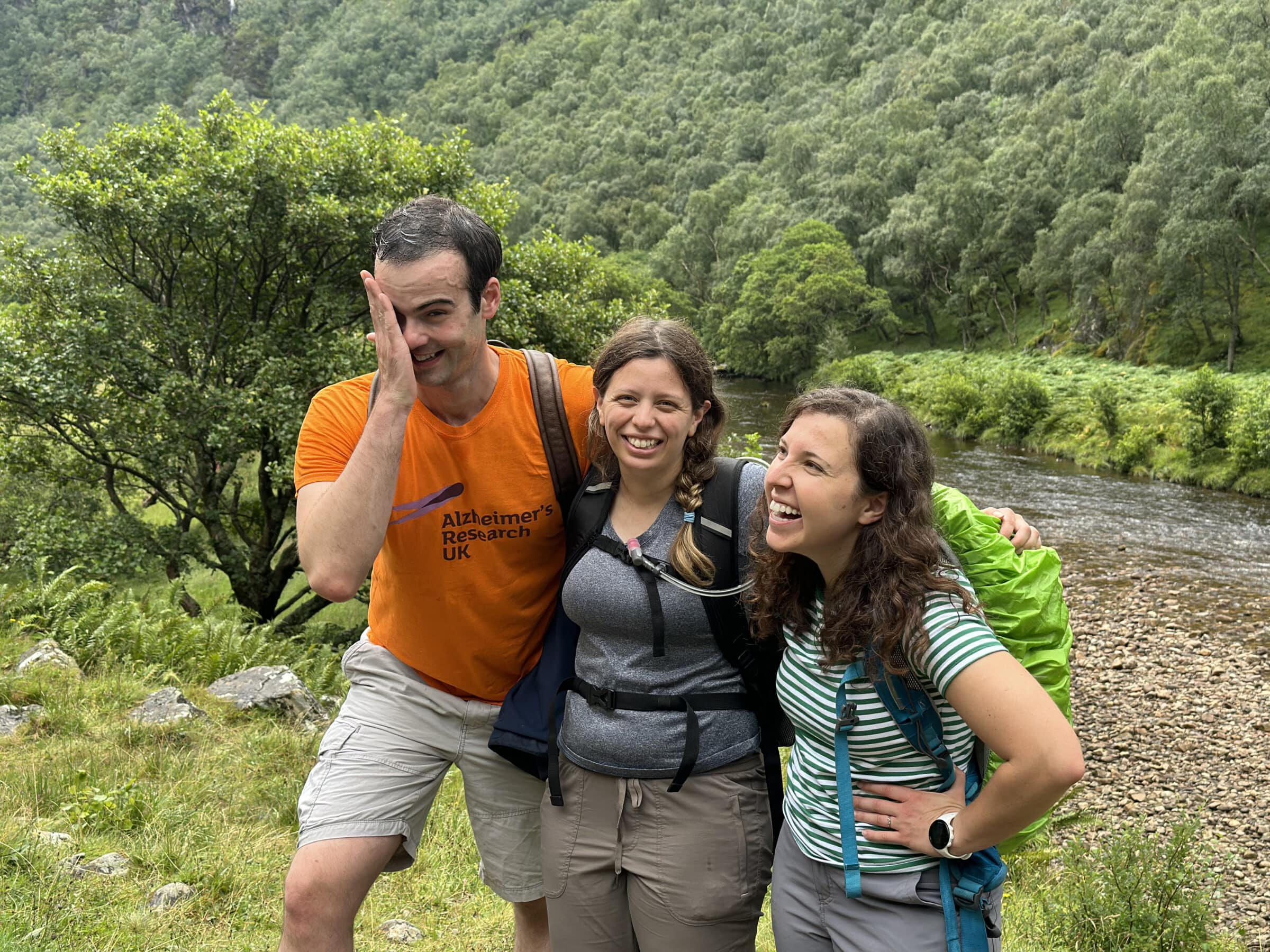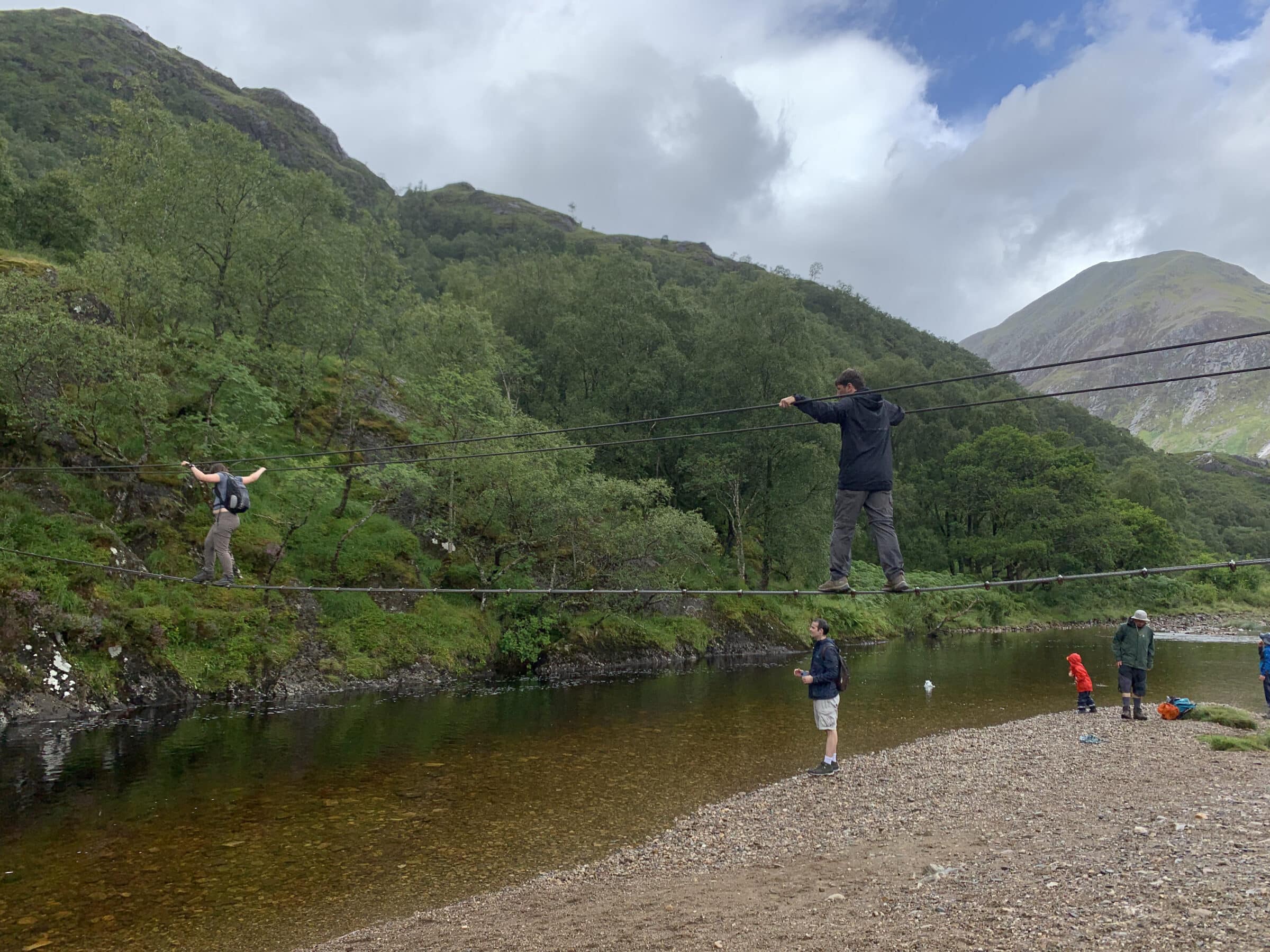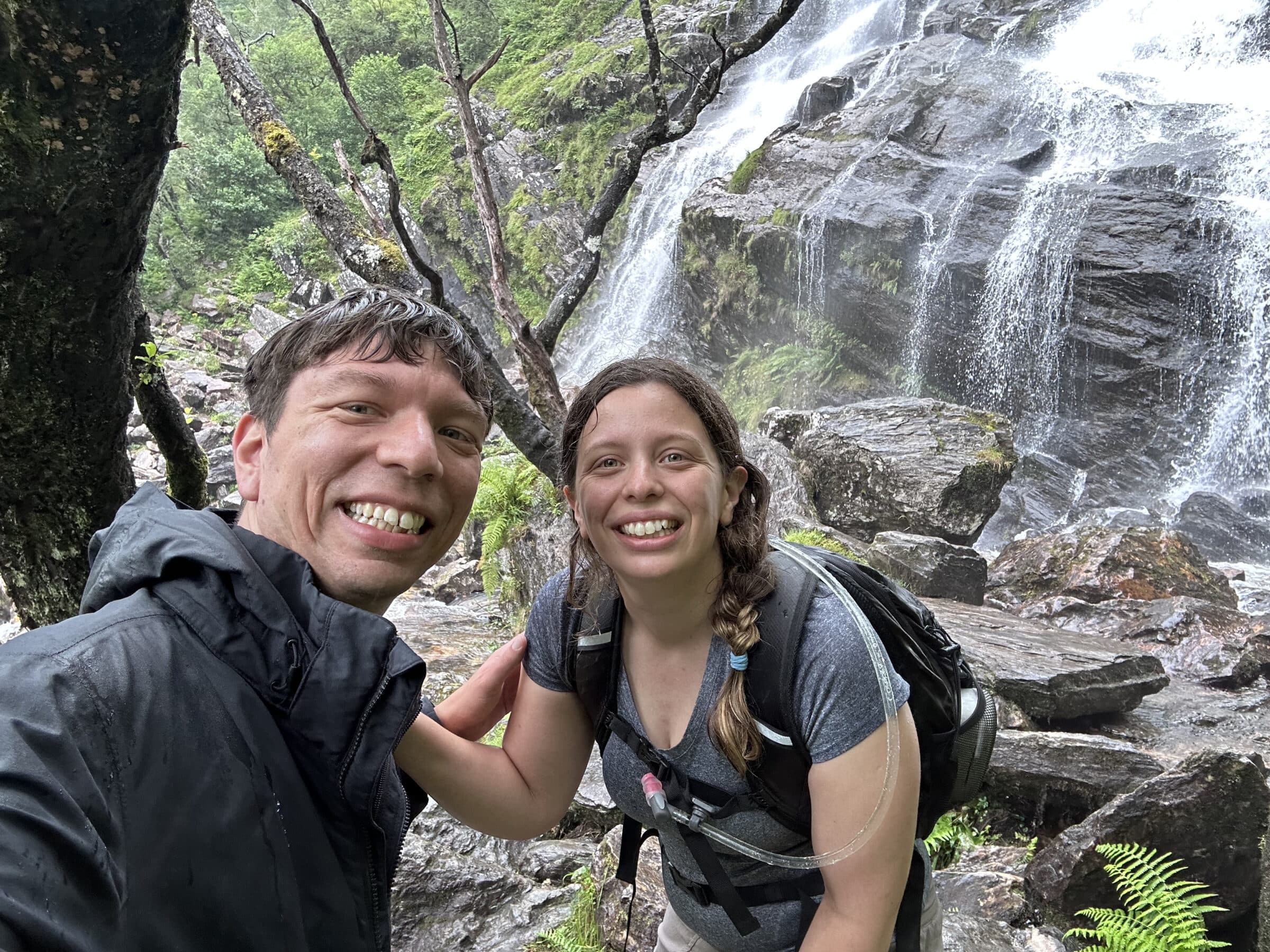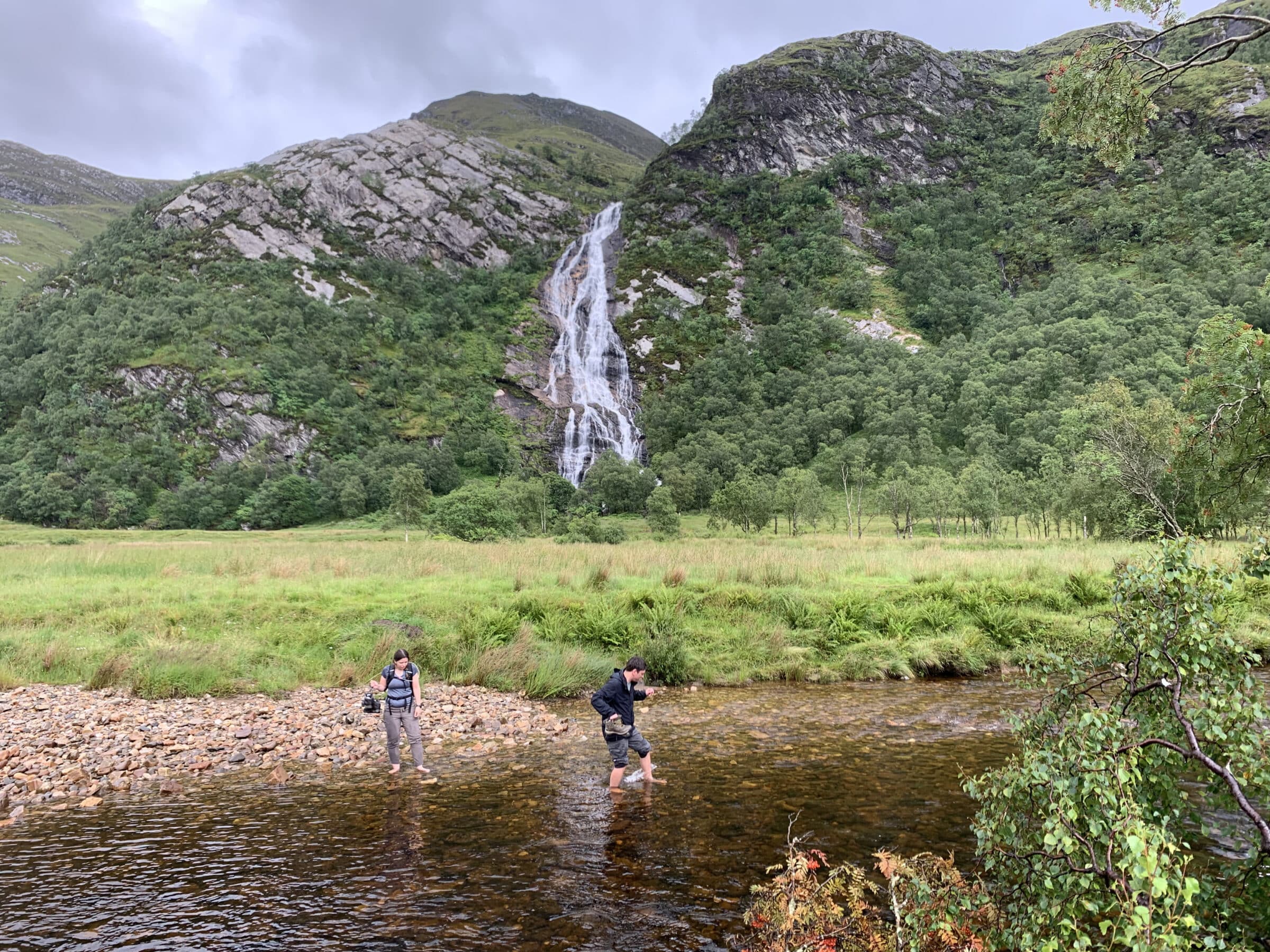 Tash had recommended the Highland Cinema as a good lunch spot in Fort William, and while eating here Randi and I had decided to buy tickets to see Oppenheimer on Saturday night after Katie and James returned home to Edinburgh. I hadn't actually been all that enthused by the trailer, but Christopher Nolan's name is a draw and I did really enjoy the film itself. In some ways it has a surprising focus: it's not really about Oppenheimer's leadership of the US's atomic bomb programme, or their use against Japan, and is centered more on his later struggles with the US government and the political manoeuvrings of the Atomic Energy Commission chair, Lewis Strauss. Stauss is the villain of the film and, like all good villians, he makes some good points. But the audience's sympathy lies, I think, with Oppenheimer – and that's a strange place for the "father of the atomic bomb" to end up.
Instead of heading staight back to London, Randi and I both worked the next week from Edinburgh, where we were also joined by Kira on her first visit to Scotland. (Shout-out to the lovely American couple from Cleveland on the train back from Fort William after taking a week to walk the West Highland Way. I'm pretty sure they had intended to play a nice game of cards together, but never got the chance as we just kept talking to them.) Other than working, the three of us mostly spent the week walking, drinking and watching many episodes of Scotland's Home of the Year on BBC Scotland, a show in which one of the three judges pays brief lip sevice to recognising "environmentally friendly" homes during the intro but then always awards the highest marks to the largest, most energy-intensive houses in the middle of nowhere.
Then, on Saturday, we got to Fringe!
Enquiry Concerning Hereafter – a loving tribute to the friendship between David Hume and Adam Smith, set in Smith's old house and with very intimate staging. Objectively, I didn't think it was the greatest drama in the world because the problem with "you're brilliant because of this" and "no, you're brilliant because of that" is an obvious absence of dramatic tension, a problem not fully ameliorated by adding Charon (y'know, the guy who ferries souls to the underworld) to the mix. Subjectively, stuff all that because I obviously loved it. It's a play about my two favourite philsophers talking about their philosophy! If you are already a fan of something, there's nothing wrong with fanservice. And the best part was Adam Smith's interrogation of Charon on the monopolisitc practices of his boat service.
Shamilton – you know what this is, because we saw it last year, but for the record: an improvised Hamilton-esque hip-hop musical about a public figure nominated by the audience at the start of the show. This time we got the (slightly sanitised) life of Kanye West, with a healthy dose of Taylor Swift rivalry. It was fantastic, as usual, and inspired us to book a showing of Improv Shakespeare for our upcoming Chicago trip.
What The Veck? Songs in the Key of Strife! – to almost exactly replicate our pattern from last year, the five of us (Katie, James, Kira, Randi and I) decided that we should squeeze in one more show, chosen semi-randomly from the Fringe app just a few minutes before it was due to start. This turned out to be the low-key but delightful Tom Veck singing silly songs and handing out naff raffle prizes (the naffle) from which our group won repeatedly.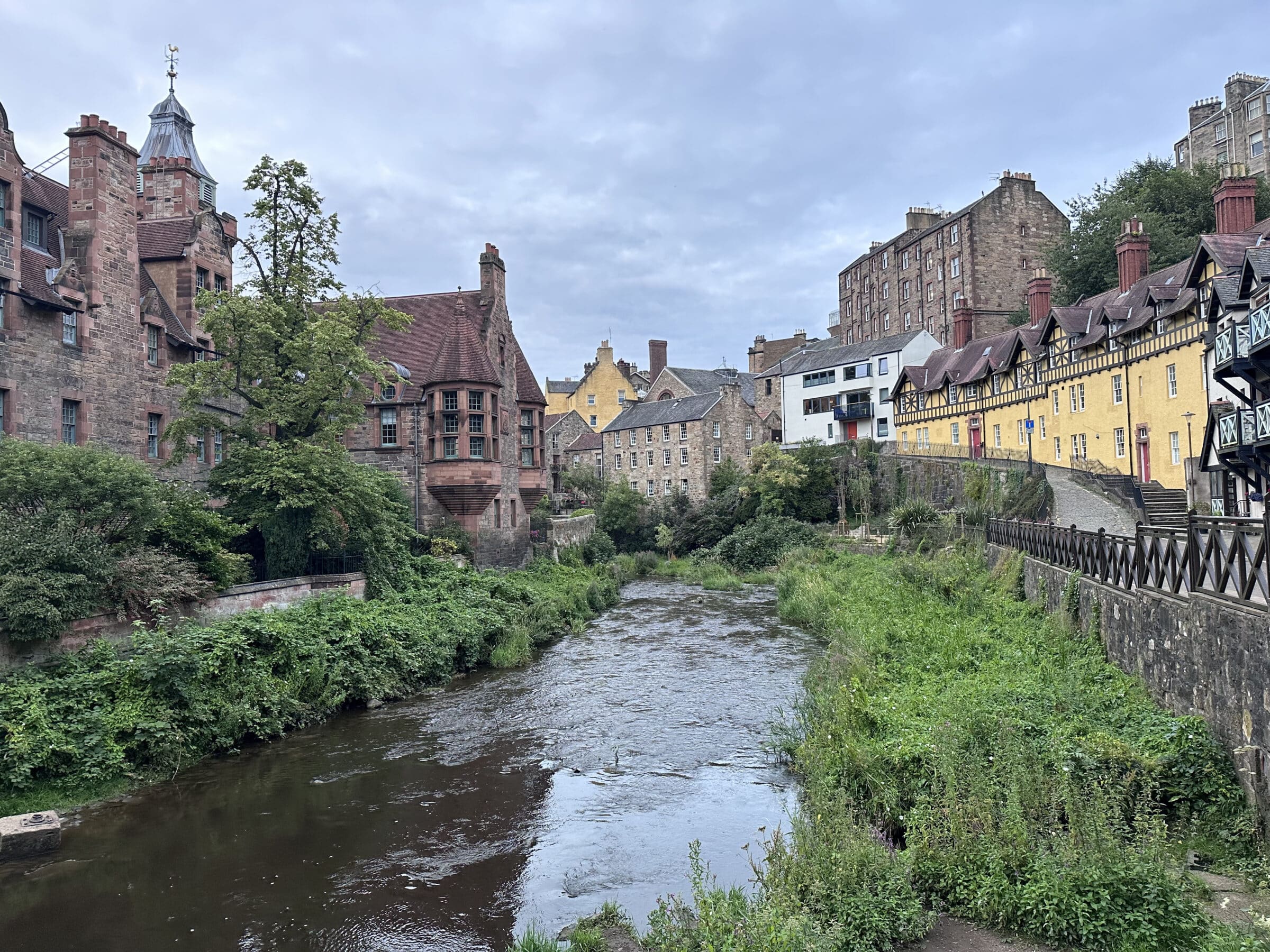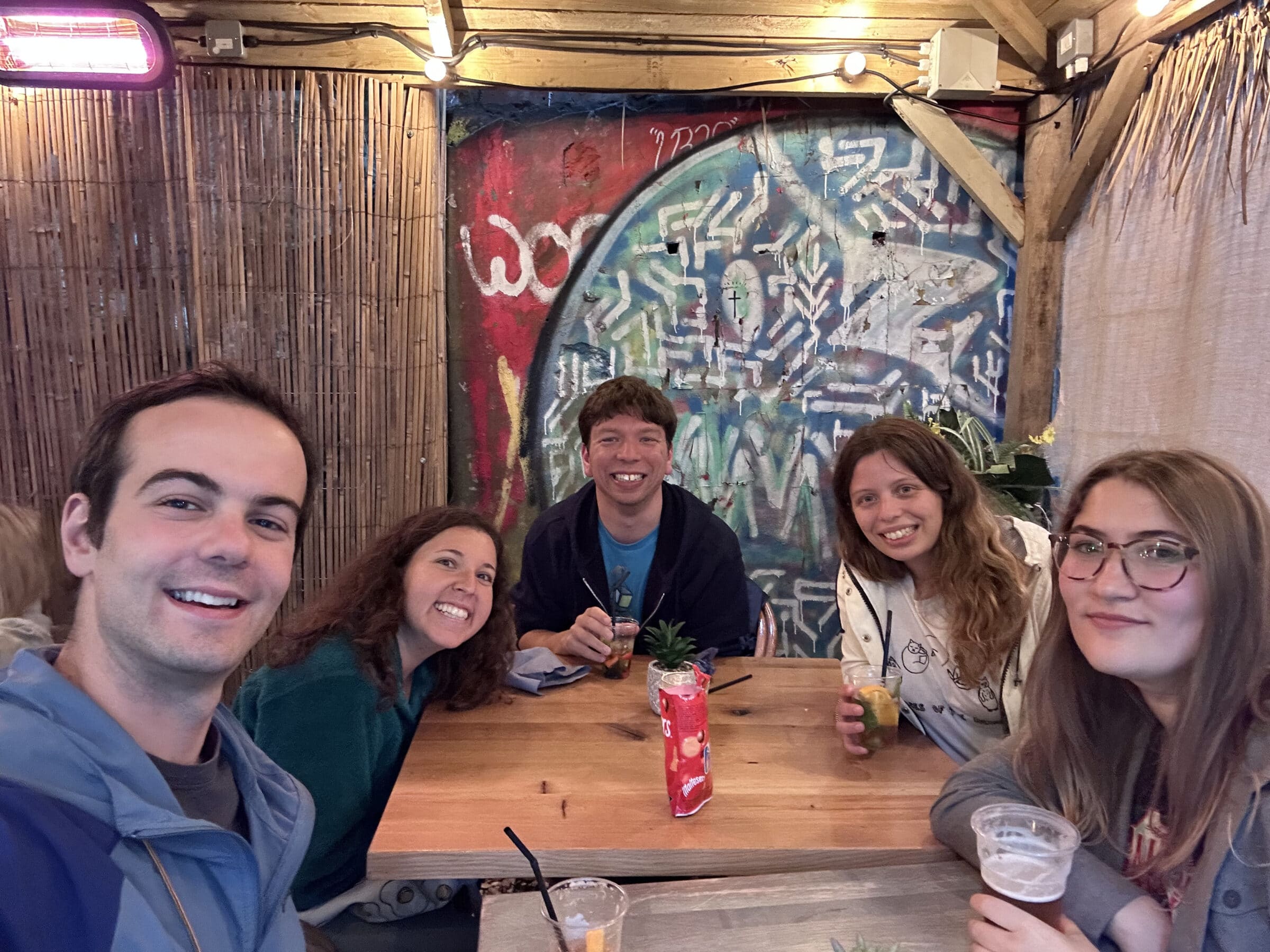 Back in London, Kira had persuaded me and Randi to see The Pillowman with her on Friday night. My expectations were very uncertain not because I thought it would be bad, but because with my history of going blind triggered by certain types of content I might only get to enjoy the first few minutes of this "gruesome", "macabre" play about torture and mutiliation. I prepared myself by booking a seat at the end of the row with the perfect escape route, and we had dinner together first at Toyko Diner (where my mum took us before seeing Patriots) so that, y'know, we'd still have had a nice evening.
Anyway, I needn't have worried because I really, really loved this play, and the dark comedy style was – for me – hilarious rather than panic inducing. This production is a revival of the 2003 original, which starred David Tennant as a short-story writer with the silly name (Katurian Katurian) who is interrogated by two agents of the unnamed totalitarian state in which they live when his terrible tales seem to have been the spur for real-life copycat incidents. In the revival, Lily Allen plays a gender-swapped Katurian, while Steve Pemberton and Paul Kaye play the good-cop/bad-cop policemen Tupolski and Ariel.
Obviously I would love to pop back to 2003 to see Tennant's performance, but having read some negative reviews about Allen I have to say that I thought she was great. Yes, Steve Pemberton is amazing and steals the show with some of Tupolski's lines, but the whole cast was excellent and I'm very grateful to Kira for including us in her London theatre spree. Randi and I have spent a long time talking about this play since!