A brief post from Valparaíso, where we've been staying for a few days and which is about two hours by bus from the capital Santiago. An important port until the opening of the Panama Canal in 1914, the touristy bits of Valparaíso are now purpose-built for Instagram, with artistic murals adorning walls and walls of colourful buildings in the hills which rise up over the sea.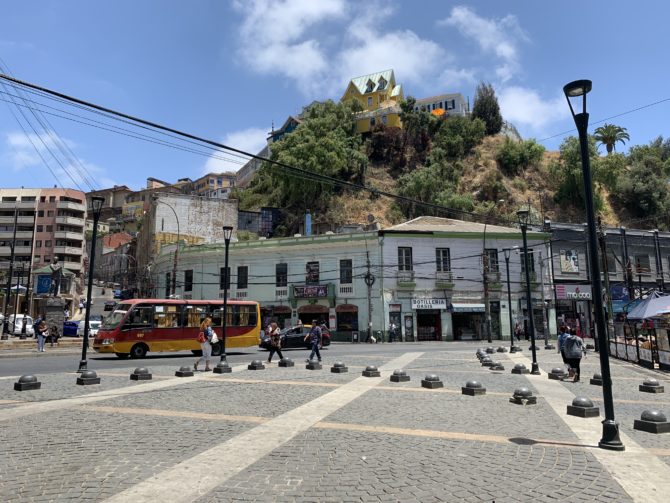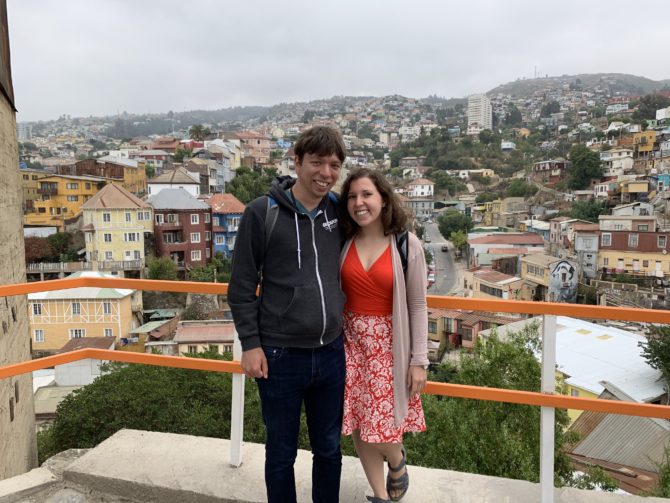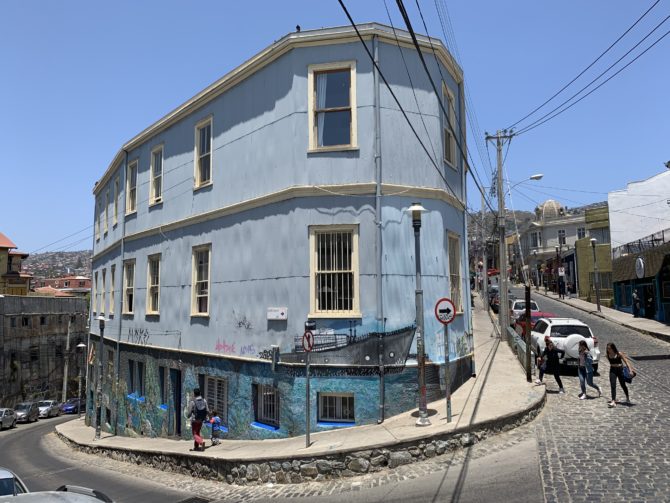 The 'offbeat' walking tour we chose, from Tours 4 Tips, was led by the best guide we've had on our travels so far. It started with am unplanned and bracing introduction to the non-tourist side of the city as we all felt the residue of the tear gas used by the police yesterday against striking port workers. The strikers' key demand is to include temporary workers in collective bargaining agreements, and last night this escalated into a violent confrontation. We saw some evidence of damage and broken windows, but it was obviously impossible to tell whether tear gas was really necessary and if we should be calling this a 'riot' or not (as our guide did). Suffice to say, walking around the hilly areas felt totally safe, but down by the port area it stung in the throat.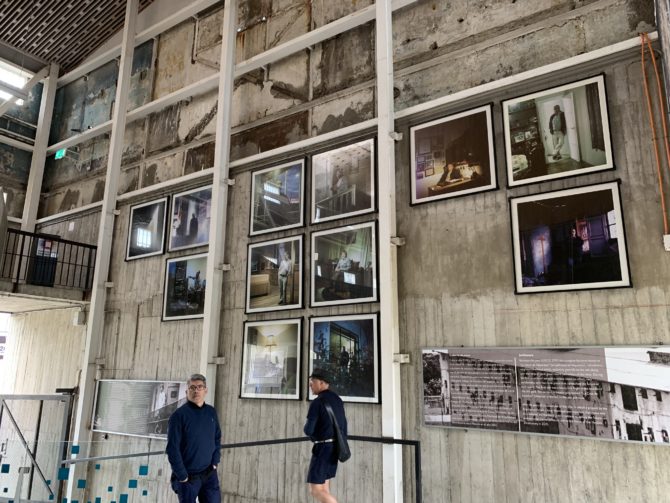 We also saw the former prison on Cerro Cárcel (now a cultural centre) where political prisoners, among others, were held and tortured during the Pinochet dictatorship. (And, side note, our guide pronounced the 't' in Pinochet so I am now going to follow suit.) Altogether, the walk was a reminder of the different sides of Chile – past and present – as well as a perfect way to see a beautiful and bohemian city.
On a random note: in one of the supermarkets here I found Waitrose strawberry jam, which was a little baffling. Of course I bought one anyway.